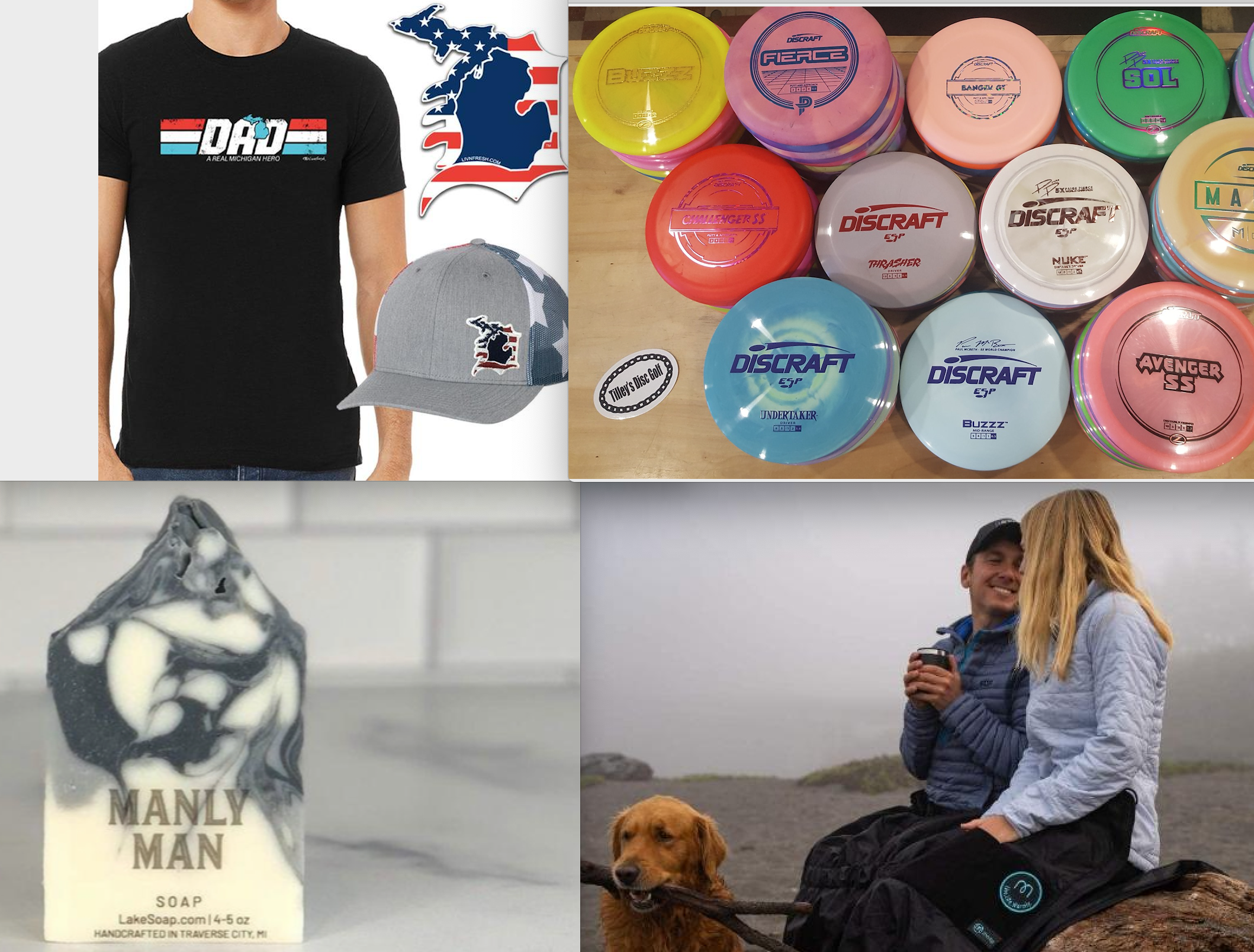 Gifts for Dad
Be ready for Father's Day, June 20
A card, a case of beer, a big hug or handshake — most dads don't require much fanfare on Father's Day (June 20 this year). But if you've got one who always goes the extra mile for you, maybe this year you'd like to get a little something extra for him too. Here are a few ideas we found that might make your job easier, though we're guessing you didn't always make his that way.
Holding Out for a Hero
Doesn't matter if your dad was in the military or not. If he's seen you through the toddler and teen years, the man is a veteran of a kind of hand-to-hand combat that could make even a Krav Maga master cry. In lieu of a black belt or patches, however, why not honor him with a few more fashionable and discreet symbols of his valor: the "Michigan Dad" crew T-shirt package, which include the aforementioned shirt, as well as ball cap and sticker. All are part of Livnfresh's $79.99 Father's Day collection, which is made in Michigan and backed by the family-owned business' 100 percent money-back guarantee. Best of all, we think, the T's are dad-bod friendly, moving from size small to a generous 5X. Order at www.livnfresh.com or (231) 445-5548.
Smell You Later
He's gritty. He's brawny. He's rugged. He smells … maybe like he's been gritty, brawny, and rugged for a few too many 90-degree days? Not a problem, kids. Send Dad to the showers with a bar of Lake Soap Co.'s Manly Man soap. Handcrafted by mom, wife, and former chemistry teacher Christy Vadeboncoeur, all of Lake Effect's soaps are created to soothe, nourish, and soften a user's skin. But the Manly Man, made with real ingredients Dad would recognize — like olive, coconut, castor, and avocado oils; charcoal and kaolin clay — manages it whilst making dad feel like he's atop a wind-swept, snow-streaked mountain of granite, not trapped inside a fruit buffet at a spa. It's not your average cedar closet/motor oil/pine forest-scented attempt at male appeal, either; Manly Man simply smells fresh, clean, and cool — a scent Vadeboncoeur tells Northern Express that women seem to love as much as men and the reason she's made the best seller into shower gel and sugar scrub versions as well. $7.50 per bar at www.lakesoap.com, where you can also find local retailers.
Game On
The pandemic propelled a lot of interest in the outdoor game of disc golf, but the increasing popularity, coupled with the many gags in manufacturing, has put disc-golf gear in short supply this summer. Traverse City's Tilley's, part party store and part disc golf HQ, tells us they sold out of the 10 Innova DISC Innova DISCatcher golf baskets they got in in April within weeks, and they're currently limited to shipments of about 100 discs per month, a number that sells out quickly. The good news: They just got a shipment in before this issue went to press. Head down quick and pick up your dad the thing he wants most: quality time with his kids, in the form of two or three affordable discs. Tilley's recommends starting dad with a driver (a sharper-edged disc that goes the distance) and a putter (a disc with fatter edges made for short-game accuracy), and — not necessary to play but useful — a mid-range disc. Each runs about $10 to $20 each, but the value a set can bring to a dad-son/dad-daughter relationship … we're guessing most dads would describe as priceless. Find Tilley's at 617 Randolph St., in Traverse City. (231) 947-5248

Big Bear Hug for Papa Bear
This might be a hard sell on a day where the sun is shining and the temps are creeping past 90 degrees. But remember, kids: This is Michigan. And if your dad is any kind of all-season outdoorsman or sports fan, there's going to be plenty of days and nights before and after June 20 that he'll be feeling the chill in the air. Repay him for all those rainy days he sat on the sidelines watching your soccer games by gifting him a Mozy lower-body thermal wrap. Each one is engineered to keep its wearer 100 percent warmer than outdoor stadium blankets — without hampering mobility. Dad simply presses the wrap closed along his left side using a snag-free hook and loop border that creates a seal that's easy to adjust and open. An outer shell made of heavy-duty DWR 200 Denier Nylon keeps him warm and dry yet is just fine to toss in the washer and dryer for easy cleaning. $109 at Bearcub Outfitters, 321 E. Lake St., Petoskey. (231) 439-9500, www.bearcuboutfitters.com
Trending
Apologizing in Advance, Just in Case
Even in casual conversations, I find myself, and I bet you do too, presenting a cautiously crafted preamble meant to apolo...
Read More >>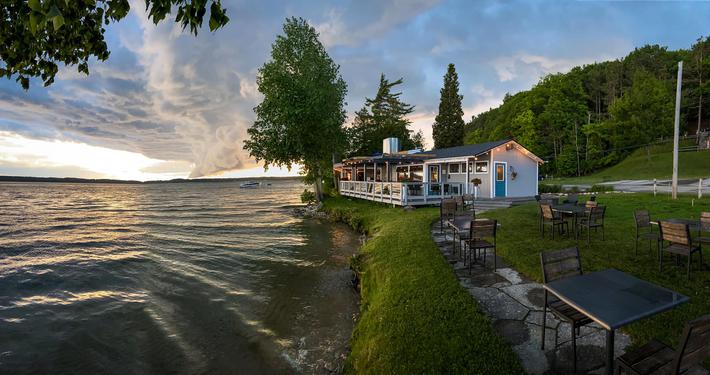 6 al Fresco Favorites
We don't know about you, but we think that everything tastes better when you can enjoy it outside in the summertime....
Read More >>

Whiskey's Treasure Island
Whiskey aficionados take note: You may soon be able to taste what whiskey tasted like in the midst of the Prohibition era ...
Read More >>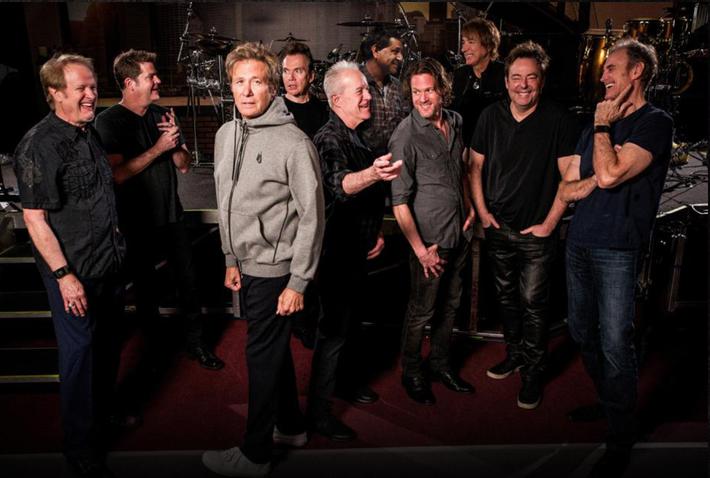 Rock and Roll Hall of Famers on Way to Interlochen
People attending the Chicago show at Interlochen Aug. 3 may feel like they're traveling back through time. The band ...
Read More >>
↑