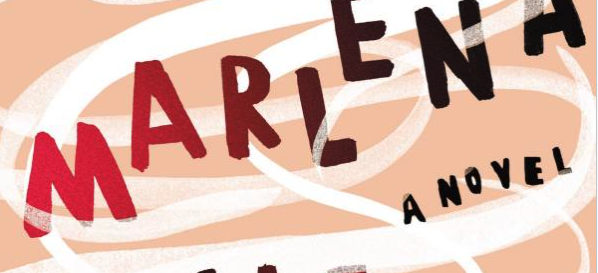 Hibernation Time
11 Essential Winter Reads
If your idea of "winter fun" is curling up in a soft chair with a fuzzy blanket and open book on your knees until spring, then here's the list to see you through the season, courtesy of some of the best bookstores in the North.
Brilliant Books, Traverse City recommends:
"Marlena," by Julie Buntin
Genre: Adult Fiction
Plot: Fifteen-year-old Cat can find few redeeming qualities about her new hometown in rural northern Michigan — until she meets Marlena, the addict neighbor girl who is as gorgeous as she is reckless. Captivated by Marlena, Cat indulges in the "firsts" that come with adolescence, while Marlena only sinks further into a black hole of opioids. Within the year, Marlena is dead, and Cat is left alone and numb. Past and present blur together as Cat, now a burgeoning 30-something in Brooklyn, must find a way to forgive herself and move forward without being pulled back by the memories — and the people — she's long since buried.
Why It's Great: A vibrant, edge-of-your-seat sort of read from a local author, set in the familiar confines of a northern Michigan town, Marlena takes the ubiquitous cold of a winter in Petoskey and sets it ablaze with the irrevocably human condition of learning from one's past. Hot chocolate and fuzzy socks not included.
YA Bonus Book Pick
"Girls Made of Snow and Glass" by Melissa Bashardoust
Competition, girl-fights, and a prophecy that rivals that of the Harry Potter series: Girls Made of Snow and Glass has it all. A modern-day retelling of the classic Snow White, this young adult novel packs all the punch of a gritty historical drama held together in the frame of a fairy tale.
McLean and Eakin Bookstore, Petoskey recommends:
"The Marsh King's Daughter" by Karen Dionne
Genre: Fiction
Plot: On the surface, Helena Petellier has it all: two beautiful daughters, a doting husband, and a successful career. But, she immediately fears for her family's safety when she learns that an infamous child abductor, known as The Marsh King, has escaped the confines of a maximum security prison. No one — not even Helena's husband — knows that she was raised in captivity. Born two years after her mother's kidnapping as a teenager, Helena loved her upbringing in rural Marquette, Michigan. She loved the nature that surrounded her home, and she loved her father, despite his sometimes ruthless behavior. But now, he's killed two police officers and disappeared into the wilderness, and Helena knows that his search party doesn't stand a chance. Only one other person in the world has the survival skills necessary to find the Marsh King, because he only trained one other person: his daughter.
Why It's Great: Stephen King fans, rejoice — this is precisely the psychological thriller to warm your tootsies in the dead of December. Time to cozy up by the fire, pop a bottle of red — oh, and don't forget to lock your windows.
Saturn Booksellers, Gaylord recommends:
"What Unites Us: Reflections on Patriotism" by Dan Rather and Elliot Kirschner
Genre: Nonfiction/Essay
Plot: In this series of original essays, celebrated television journalist Dan Rather weaves the common thread of our country's shared value systems, offering commentary on the institutions that sustain us, and the international events that have forced us to reshape our thinking, in order to demonstrate the true practice of patriotism.
Why it's Great: Following his career as a reporter and anchor for CBS Evening News, Dan Rather's decades of experience offer his readers an unwavering sense of hope, and even a way forward through our country's current identity crisis. Deemed "a good conversation starter" by the staff at Saturn Booksellers, "What Unites Us" inspires its readers to listen openly and constructively, and ultimately reminds us that we are all bound by the same human spine.
YA Bonus Book Pick
"Goodnight Stories for Rebel Girls, Volume 2" by Francesca Cavallo and Elena Favili
The budding feminist's guide to real-world navigation. The eagerly anticipated second installment of "Goodnight Stories for Rebel Girls" is a powerful compilation of short stories about the world's famous females. Sweet dreams, guys.
Dog Ear Books, Northport recommends:
"Switch: How to Change Things When Change is Hard" by Chip and Dan Heath
Genre: Non-fiction/Short-story
Plot: In their follow-up to the critically acclaimed best-seller, Made to Stick, Chip and Dan Heath introduce the concept of change — changing our habits, changing our workplace, changing our lives. Throughout Switch, the Heath brothers investigate why it is so hard to make the changes we want, and how to successfully overcome that resistance. This accessible series of short-stories chronicles situations where people enact — and subsequently maintain — significant changes in their lives, and the steps they take to achieve it.
Why it's Great: Switch explores how to recognize and then tame the tension that exists between our naturally competitive emotional and logical tendencies — so that when you're finished, you can have your sleeve of double-stuffed Oreo cookies and (literally) eat it, too.
Between the Covers, Harbor Springs recommends:
"Leonardo Da Vinci" by Walter Isaacson
Genre: Non-fiction/Biography
Plot: The acclaimed author of Steve Jobs and Einstein biography fame, Walter Isaacson brings the renowned painter and scientist to life in his latest installment, Leonardo Da Vinci.
Why It's Great: According to Between the Covers' staff, facts mingle with fiction in this exciting new biography. Though Isaacson maintains his commitment to "impeccable research" — "Leonardo Da Vinci" is based on the thousands of pages that comprised Da Vinci's notebooks, as well as additional discoveries about his life and works — Isaacson's stylistic prowess allows the text itself to "read like a fascinating novel." Accurate and entertaining. If only we could say the same for the weather forecast.
YA Bonus Book Pick
"La Belle Sauvage (The Book of Dust # 1)" by Philip Pullman
In the first installment of a three-book prequel to Pullman's "His Dark Materials" trilogy, "The Book of Dust #1" begins immediately prior to "The Golden Compass." Readers follow 11-year-old Malcolm Polstead and his daemon, Asta, as they navigate the River Thames in Malcolm's treasured canoe — the aptly named, La Belle Sauvage — to the Godstow Priory across the way, where, they discover that the nuns have been housing a new guest, a baby named Lyra Belacqua.
Purple Tree Books, Cheboygan recommends:
"You Don't Have to Say You Love Me: A Memoir" by Sherman Alexie
Genre: Adult Non-Fiction/Memoir
Plot: In order to cope with the death of his mother, Lillian, at age 78, prolific author Sherman Alexie reacted in the best way he knew how: he wrote. "You Don't Have to Say You Love Me" is a stunning compilation of 78 poems, 78 essays, and a litany of original family photographs depicting Alexie's harrowed upbringing in the slums of the Spokane Indian Reservation, a pair of often-alcoholic parents, and the mother he characterizes at once as protective, pathological, and to some extent, a reflection of himself.
Why it's Great: Published amidst the tenth anniversary hype of Alexie's "The Absolutely True Diary of a Part-Time Indian," "You Don't Have to Say You Love Me" is a raw and powerful homage the woman who raised him and an honest exploration of a parent's impact on a child.
Happy Owl Books, Manistee recommends:
"Winter's Bloom" by John Wemlinger
Genre: Adult Fiction
Plot: Rock Graham has spent more than three decades trying to conceal the physical and emotional scars he's carried since his tour in Vietnam. Though he is a decorated war hero, he is plagued by guilt leftover from the atrocities he experienced in the southeast Asian jungle. Seeking solace and solitude alike, Graham retreats to the hush of a Lake Michigan cottage for the winter in an attempt to finally heal. An encounter with his widowed neighbor, however, interrupts his isolation, but provides the very path to salvation Graham has been seeking.
Why it's Great: "Winter's Bloom" is a consuming page-turner that celebrates the talents of a Michigan-based author. Set against the nostalgia of the ubiquitous Lake Michigan cottage, Wemlinger's novel could grow even the smallest of hearts by three sizes.
Cottage Book Shop, Glen Arbor recommends:
"The Future Home of the Living God," by Louise Erdrich
Genre: Science-Fiction/Dystopia
Plot: The world as we know it has ended. Evolution has reversed itself and human development begins to regress as women worldwide deliver babies that belong to an unknown species of pre-humanoids. Thirty-two-year-old Minneapolis resident, Cedar Hawk Songmaker, is just as confused and apprehensive as the rest of the country, but for her, the revelation is especially personal: she is already four months pregnant. As society around her begins to deteriorate, and the government's efforts to confine pregnant women become increasingly severe, Cedar must do everything in her power to avoid detection and protect the safety of her unborn child.
Why it's Great: A chilling combination of science-fiction and dystopia, "The Future Home of the Living God" hits all the spine-tingling high notes. In her newest publication, acclaimed novelist and best-seller Louise Erdrich contrasts a futuristic apocalypse scenario with an exploration of individual fortitude, girl power, and the changes our species may eventually face. George Orwell, eat your heart out.
Trending
Pronouns 101
My first assignment in an online graduate-level class was to provide information about my background, including my pronoun...
Read More >>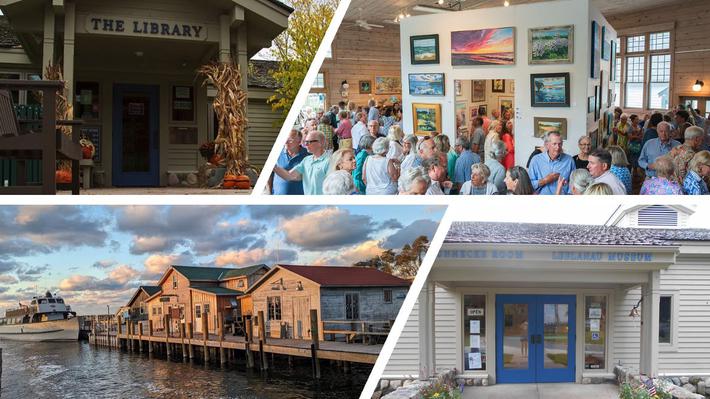 Collaboration Is the Name of the Game
How long does it take to create a cultural center? As few as three years, or as many as 170. Sometimes both. The organiza...
Read More >>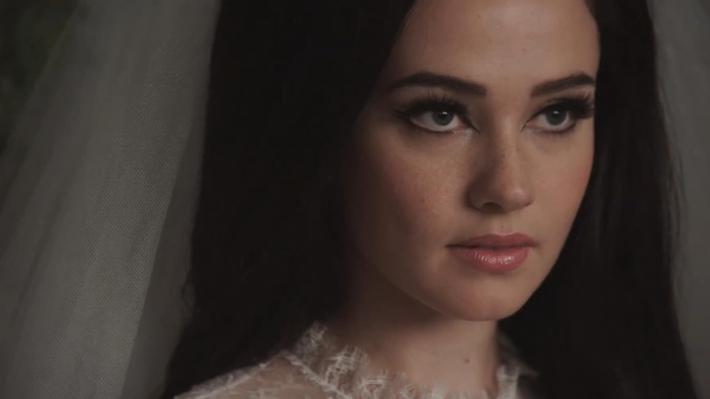 Film Review: Priscilla
While you will certainly be mesmerized by the haunting lead performance from newcomer Cailee Spaeny—and be impressed...
Read More >>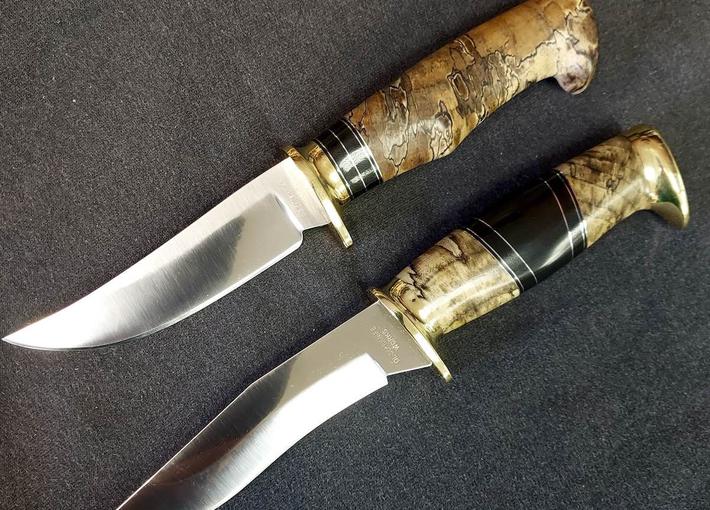 Bespoke Blades
What do you do with a battered ice skate, an old rubber puck, a cracked hockey stick, and a gob of tape? Pitch 'em, ...
Read More >>