Incidentally Christmas
The cinephile's guide to spirited (but not quite saturated) holiday movie viewing.
Whether you've already overdosed on Hallmark Christmas movies, are completely yuletide-phobic, or just want to celebrate the season with something that brings some less obvious tidings of comfort and joy, a Christmas movie that isn't really a Christmas movie (i.e., Christmas is only tangential to the plot) might be just the ticket. So consider mixing things up and expanding your holiday horizons. Fact is, it's often the movies that could seemingly be set at any time of the year — but nevertheless choose Christmas — that make the very best Christmas movies.
THE APARTMENT
Only the great Billy Wilder could make such a cynical movie about attempted suicide, depression, alcoholism, and philandering men — and also fill it with sweetness and hope. Taking home the Academy Award for Best Picture in 1960, this Jack Lemmon and Shirley MacLaine romantic comedy captures the malaise and loneliness of the Christmas season (I'm talking spending Christmas Eve by yourself in a cruddy bar) and also reminds us that, come the New Year, there may be a chance to start again.
CAROL
Director Todd Haynes' intoxicatingly seductive adaptation of the groundbreaking novel "The Price of Salt" is set at Christmastime in 1950's New York. And this story of the exquisitely heartbreaking love affair between a glamorous socialite (Cate Blanchett) and a salesgirl/aspiring photographer (Rooney Mara) allows for some sumptuous recreations of the glory days of department stores. Wood paneled, with glorious glass display cases, and decorated to the nines with trees, wreaths, bows, and sleds, the toy department where Blanchett buys a train set from Mara in one of the film's most pivotal scenes is the stuff of bygone holiday dreams.
CHRISTMAS HOLIDAY
Christmas might be in the title, but you've never seen a Christmas movie like this. For one, it's an exceedingly dreary crime drama from noir master Robert Siodmak (The Killers). Two, it features girl-next-door Deanna Durbin as a sultry chanteuse singing depressing torch songs and definitely no carols. But most strangely, you've got Gene Kelly — yes, singing-and-dancing-beacon-of-joy Gene Kelly, playing a menacing murder. As a bizzaro oddity alone, it's totally worth watching, but even with its campy flourishes, the movie still holds up pretty well.
EYES WIDE SHUT
Stanley Kubrick's final film. Then-power couple Tom Cruise and Nicole Kidman. The longest shoot in film history. Beethoven's "Fidelio." Satanic orgies. All these things come to mind when one thinks of Eyes Wide Shut. But Christmas? Not so much. Yet Christmas informs Kubrick's sexual and moral odyssey in ways both seen (Christmas trees light nearly every scene with the same kind of attention candlelight got in Barry Lyndon) and unseen (the central tenants of season come into play more than you might think). Basically it's the perfect Christmas movie for those of us who worship at the church of cinema.
FANNY AND ALEXANDER
Boy, do the Swedes know how to do Christmas, and boy, does Ingmar Bergman know how to make a film. Nothing quite compares to the Ekdahl Family's beyond-opulent Christmas, replete with songs, dancing, Christmas trees, decorations, presents, and lutefisk. It's a cinematic celebration to end all celebrations, and this resplendent Christmas tapestry is the entire first act of Bergman's three-hour family epic. (There's also a five-hour version.) But this being a Bergman film, it certainly isn't all Christmas delights, and the darkness on the edges of the day draw together in an unhappiest of ways when the festivities end, making what follows for the family's titular children, Fanny and Alexander, all the more meaningful.
KISS KISS BANG BANG
Writer-director Shane Black is to Christmas what Hitchcock is to a cameo of himself and Alfonso Curan is to the color green. Basically, he loves setting his films, from Lethal Weapon to Iron Man 3, at Christmas. And this is perhaps the best to get the Black Christmas treatment. It's got Robert Downey Jr. before he was everyone's favorite snarky superhero and Val Kilmer before he was unrecognizable in a darkly comedic buddy-cop noir. There's so much whip-smart generic melding at play in this twisty crime caper, you might as well throw in some Christmas trimmings too.
MAKE WAY FOR TOMORROW
If the holiday season makes you want cleanse yourself with a really good cry, there's no better way than by watching the unapologetically depressing and unabashedly tear-jerking Make Way for Tomorrow. Director Leo McCarey's overlooked Depression-era masterpiece opens with a family Christmas celebration, and then things take a turn when the elderly parents lose their home, and none of their children have space for both of them. Separated from one another and in everyone's way, the film confronts the painful and awkward realities of life without an ounce of the false uplift or saccharine sentimentality Christmas movies are so steeped in. It's one of the most devastating and beautiful experiences you can have at the movies.
ROCKY IV
Regarded as the most potently ridiculous film in the franchise, Rocky IV has always been my favorite of the Rocky sequels (save Creed, 'cause that is in a class of its own) because not only does Rocky defeat communism but he also SAVES CHRISTMAS! Filled with wonderful '80s montages, a festive robot, and a hearty helping of jingoism, Rocky avenges the death of his friend Apollo Creed by going up against Dolph Lundgren's Ivan Drago on Drago's turf in the USSR, making this Cold War relic is its own Christmas miracle.
Trending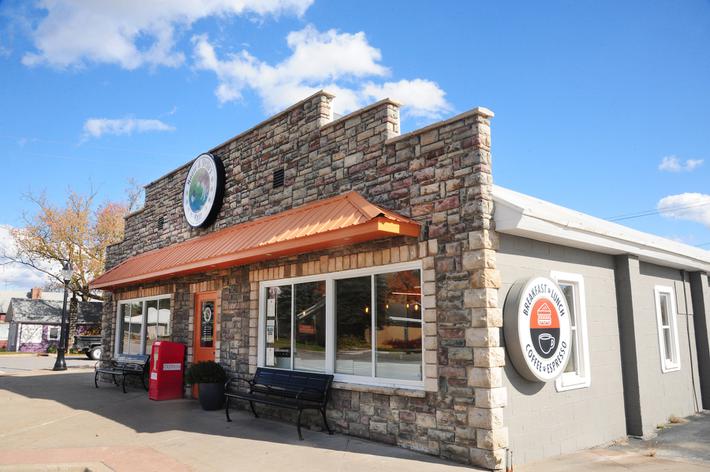 Kalkaska's Moose & Stella's
Dan Bloomquist and his wife, Evamarie, bought Breakfast & Burger Express in downtown Kalkaska at a great time: Decembe...
Read More >>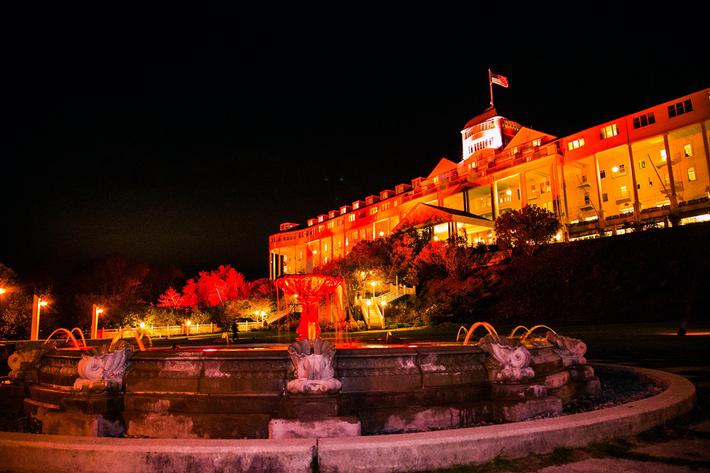 Halloween Rising
While the pandemic continues to impact lives and prevent mass gatherings, some Halloween events Up North, much like your a...
Read More >>
Hope and Vote
With mail-in voting well underway for many, and a trip to the polls just days away for many more, the gravity of the outco...
Read More >>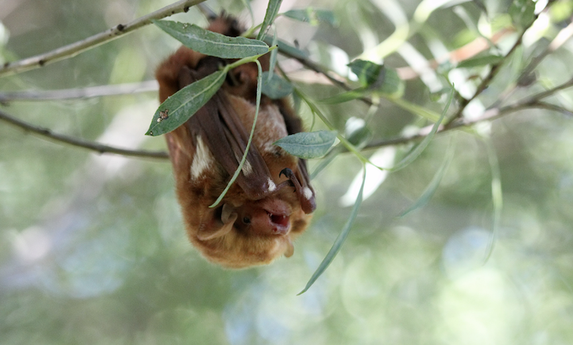 A Nightmare for Michigan Bats?
If you're seeing more decorative bats this Halloween than you saw of their live counterparts this summer, there&rsqu...
Read More >>
↑