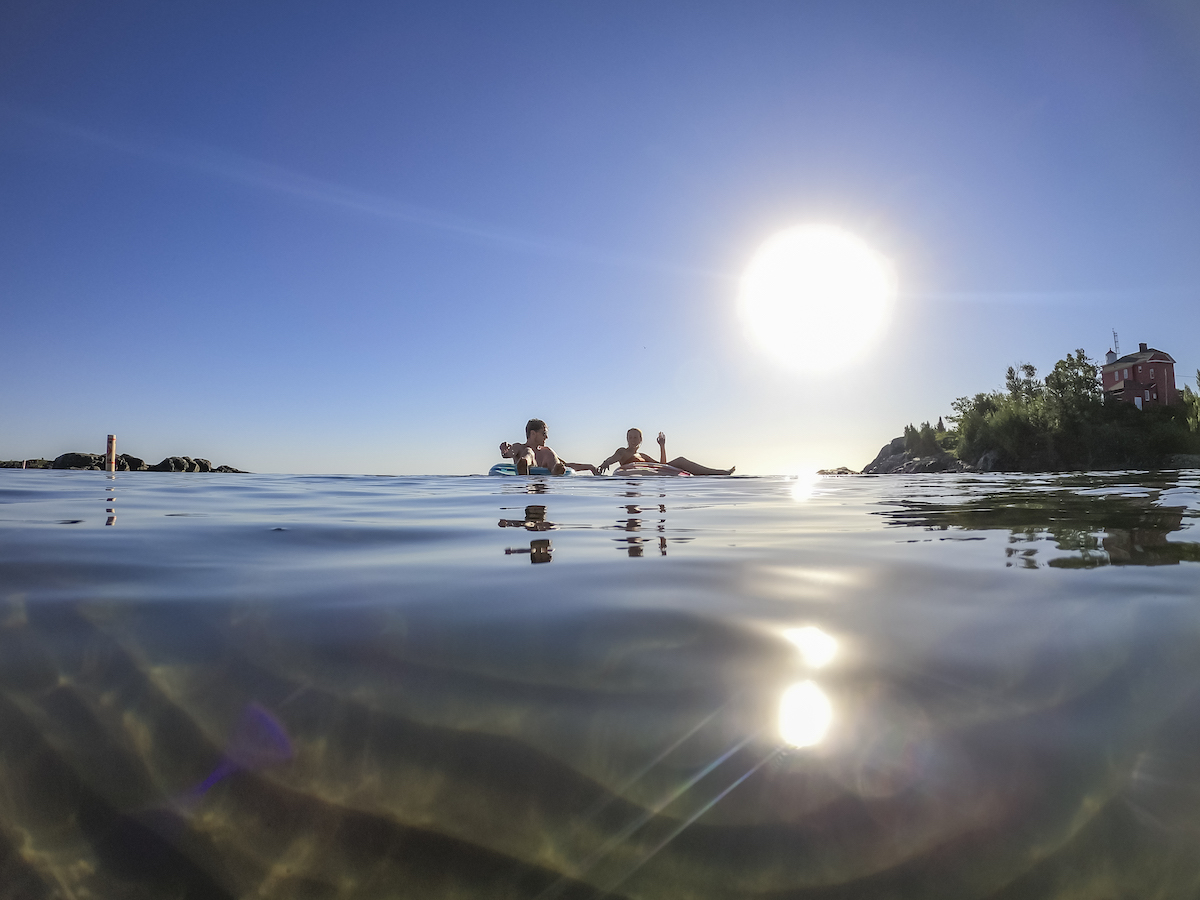 Into the Wild
How is increased tourism changing the face of the Upper Peninsula?
Many of us trolls—yes, we're owning the term for those who live below the Mighty Mac—think of the Upper Peninsula as an unspoiled wilderness paradise. There is good beer there, we know, and pasties too. The deer may outnumber the humans. We're a bit wary of visiting during a winter snowstorm, but otherwise we romanticize the upper half of the state as a place of pristine Lake Superior shoreline, friendly neighbors, and starry skies.
But the tourism boom of the last 10-15 years that left a dramatic mark on northwest Lower Michigan has not left the U.P. untouched. Pictured Rocks National Lakeshore, for example, has seen visitation increase by 160 percent in the last decade, from just under half a million in 2010 to more than 1.3 million in 2021 alone. For the first time ever, the park is instituting an entrance fee in 2022—$5 per person—to help pay for park improvements, since park funding and staffing haven't increased at nearly the same rate as visitation.
That level of activity has been seen throughout the region, offering various blessings and curses to humans and nature alike. To get a few snapshots of life in the Way Up North, Northern Express connected with individuals and organizations who have seen changes—good and bad—crossing the bridge along with U.P. visitors.
Looking on the Bright Side
In many areas, tourism is not just a business booster but a necessary element for a town's survival and success. Such is the case in Sault Ste. Marie. According to Tony Haller, executive director of the Sault Ste. Marie Chamber of Commerce, the biggest economic challenge the Soo has faced recently was the closing of the Canada border due to COVID-19 for much of 2020 and 2021.
"Now the border is open for our neighbors to come and take advantage of what we have here," he explains. "Sault Ste. Marie, Ontario, Canada, has between 70,000 to 80,000 people, and it's a three-mile walk or drive across our International Bridge. We're a population here of about 15,000 to 16,000. When you have 80,000 people next door, that's a good thing for us."
Haller expects 2022 to rebalance the scales, noting that tourism was up even this past winter thanks to good snow for outdoor recreation.
As more people discover, visit, and even move to their favorite vacation destinations, development follows. While places like Traverse City have been experiencing growing pains with tall buildings, condo complexes, and corporate headquarters moving in, Sault Ste. Marie has taken a different approach. The city is part of the Michigan Main Street program, offered by the Michigan Economic Development Corporation, that "assists communities interested in revitalizing and preserving their traditional commercial district."
Through the program, the Soo has seen over $1.3 million—including grants and private investments—put into facade and building improvements, new businesses, talent recruitment, and community programs.
Haller says the improvements have not changed the city's culture but rather offered a chance for steady, sustainable growth. He feels a better downtown also offers a better experience for tourists, many of whom flock to see the Soo Locks, the area's biggest attraction. The boat tours that serve the locks had a "really good summer last year," Haller says, and the campgrounds along the St. Marys River have been filling up quickly.
"It's going to be a busy summer," he predicts. "And that's all going to have a long-term impact for us in our community."
Planning for the Summer Season
Marquette didn't face the same challenges with border closures as Sault Ste. Marie did, and the U.P.'s biggest city saw a leap in summer travel after pandemic restrictions were lifted around Memorial Day of 2020. "I say the summer of 2020 was the year of fancy cars and women in high heels, two things you don't really see here," says Susan Estler, executive director of Travel Marquette, the city's destination marketing arm.
Estler says attractions like Presque Isle State Park and Sugarloaf Mountain reported record visitation, and the county even had to build a new parking lot to accommodate increased Sugarloaf traffic. The trend continued in 2021, when the city was heralded as a top spot for safe, outdoorsy vacations by outlets like USA Today and Parade.
The downside? Between COVID surges and travel restrictions, a lot of those visitors came all at once, and tourism was concentrated into extra-busy summer seasons. This added stress to local businesses and outdoor attractions, which bore the brunt of visitors in a more compressed timeframe.
"Anecdotally speaking, we had people who had never been here before, probably more than we normally do," Estler says, noting this was especially true in 2020. "But 87 percent of our visitors—based off of a visitor profile that we did in 2018—are repeat visitors, the tried-and-true who have been coming up here for many years."
It's both these repeat visitors and the U.P. newbies that Travel Marquette hopes to reach with a first-of-its-kind sustainable tourism effort called the Respect Marquette Coalition. They are launching the program in partnership with local stakeholders and Leave No Trace, the national nonprofit dedicated to empowering outdoor enthusiasts to be better stewards of natural spaces.
Leave No Trace's approach is based on seven guiding principles: plan ahead and prepare; travel and camp on durable surfaces; dispose of waste properly; leave what you find; minimize campfire impacts; respect wildlife; and be considerate of others. Travel Marquette and their stakeholder organizations plan to educate visitors and locals alike on the seven principles to encourage tourists to be part of the solution rather than the problem when it comes to protecting Marquette's natural beauty.
"People don't go to a destination to do something wrong," Estler says. "If we can provide the principles and just have that dialogue … they'll do the right thing. [Marquette] is a really beautiful area, and we want to keep it that way."
Changing Tides
Carl Lindquist is the executive director of the Superior Watershed Partnership and Land Conservancy (SWP), one of the groups joining the Respect Marquette Coalition. He says that the SWP will be supporting the initiative by hosting weekly volunteer events this summer for residents and visitors. The projects include helping with climate adaptation, habitat restoration, trail building, and more.
"Many of the businesses and organizations that promote tourism are intentionally or inadvertently increasing traffic to some of the most sensitive natural areas in the Great Lakes," Lindquist says. "The increase in foot, bike, and car traffic is causing a whole host of related environmental problems including dune erosion, soil erosion, sedimentation to local streams, introduction of invasive plant species, habitat impacts, and an increase in littering."
The spike in tourism isn't the only challenge the watershed faces; Lindquist also points to contaminated stormwater runoff from increased development as one of the most significant impacts to Great Lakes water quality.
"Even though the year-round population of the Upper Peninsula has remained relatively stable, there has been an almost exponential growth in tourism and related development pressures in recent years," Lindquist explains.
But the portrait isn't all doom and gloom. As the U.P. has gotten more popular, more volunteers have come out of the woodwork, Lindquist says, especially young people and visitors interested in climate change and environmental protection. Want to get involved on your next trip? Head to superiorwatersheds.org or call (906) 228-6095 to see what programs are open to volunteers this summer.
Creating a Path Forward
Another major player in the environmental space is the Upper Peninsula Environmental Coalition (UPEC), an organization that has been around for nearly 50 years working to preserve the U.P.'s natural resources through education, land stewardship, and policy.
Horst Schmidt, the organization's president, says he has seen the effects of the tourism explosion in the Keweenaw Peninsula where he resides. "The DNR says that everything that they have is being fully utilized. There's more hunting, more camping, more visitors coming to sites to the point that they're actually overcrowded at times."
But for Schmidt, outdoors-focused tourism—even with all its ups and downs—is a more viable and sustainable option than boosting the economy through manufacturing and development. UPEC has been involved in some of the U.P.'s biggest industrial battles, working with regional and local partners to protect forests, wetlands, and waterways from being decimated by everything from mines to oil pipelines to wind farms.
At the moment, UPEC is working on an initiative called Keep the U.P. Wild. The aim, with the help of the Environmental Law and Policy Center in Chicago, is to get a wilderness designation for 50,000 acres of the Ottawa National Forest to prevent future logging and mining.
"The message we want to convey to people is that we won't [always] have the environment that allows us to survive and to give us joy. We need to have people step up and assist in doing this, and it's hard work," Schmidt concludes.
Trending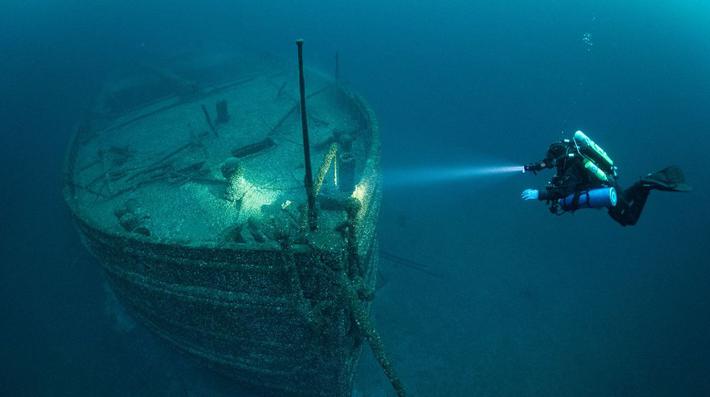 Up North Aquaman Explores Great Lakes Shipwrecks
Chris Roxburgh is northern Michigan's Aquaman. While you might not immediately recognize his name, you've pro...
Read More >>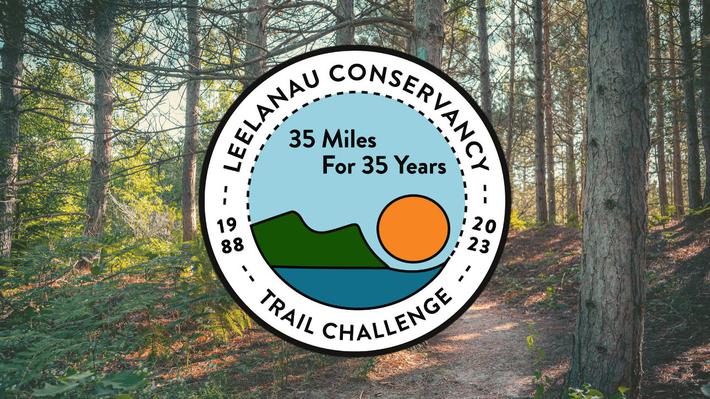 Anniversaries Celebrated in the Great Outdoors
The Leelanau Conservancy turns 35 this year, and in those three-plus decades, they've preserved over 16,000 acres an...
Read More >>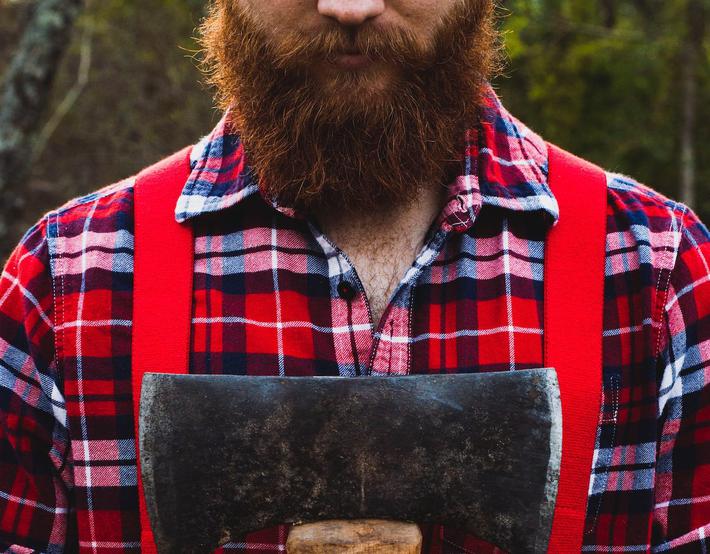 A Flannel Affair
Bust out the flannel one more time before spring is here to stay for the Wexford County Historical Society's Lumberj...
Read More >>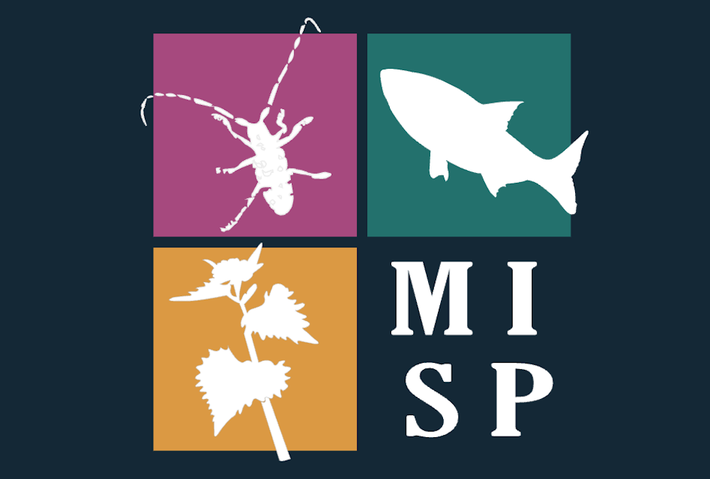 Watch Out for Invaders
Spring is here—cue the trumpets! But while we're thrilled about the return of warmer days, we're not so ...
Read More >>