Makers' Markets
Shop the summer art show circuit
Whether you're interested in adding to your art collection, looking for that special gift, or hearing your mother-in-law hiss too loudly in your ear a half-dozen times, "Oh, I could make that!" you'll want to check out the variety of summer art shows held across northern Michigan. Here's a glimpse at some of the region's most popular and inspired art and crafts events:
JUNE
First up, a twofer for art- and auto-aficionados: The 2021 Frankfort Craft Fair, which will be held Saturday, June 19, on the harbor town's Main Street, with a car show just one block away.
The 22nd annual Summer Art Show is set for June 26-27 in Charlevoix's East Park is well known for its impressive array of art displayed on the shores of Round Lake. Looking for oils, watercolors, acrylics, sculpture, pottery, photography, furniture or jewelry? You'll find all of those, and more, at this popular show. For information, visit www.charlevoix.org.

Also June 26–27, Conkling Heritage Park in Mackinaw City will host the Mackinaw City Arts and Crafts Show, a juried affair showcasing the work of 130 artists — and one so popular it often draws crowds of up to 1,000 during its two days.
JULY
Celebrate the Fourth with a visit to the 45th annual Harbor Springs Community Schools Fourth of July Art Show at the city's Zorn Park. This one-day event will feature the juried works of 60 artisans from the northern Michigan and Midwest region, as well as some from states farther flung. One of the standout activities always held on the holiday, the event helps to fund various programs such as the school district's Community Schools Programs and HSPS Art Programs. For details, see www.harborspringschamber.com.
Also on Independence Day, Frankfort's annual Art in The Park will be held in beautiful Mineral Springs Park and feature works from Michigan artists on the shores of Betsie Bay. For details, visit www.cca.frankfort-elberta.com.
The much-beloved National Cherry Festival Arts and Crafts Fair is set for July 4 this year, but it won't be set up along Union Street as usual. For better spacing for vendors and shoppers, this juried event of more than 100 artisans from across the Midwest will be set up on the grounds of The Village at Grand Traverse Commons, about a mile west. It's one of the highlights of the annual Cherry Festival. To learn more, visit www.cherryfestival.org.
The Beulah Art Fair is traditionally held the first Saturday after Independence Day in Beulah Village Park. This year that's July 10. There is always an interesting assortment of works shown by talented regional artists at this juried show. For details, go to visitbenzie.com or call (231) 383-1120.
The 23rd annual Leland Artist's Market is scheduled for July 10. It will feature almost 60 booths on the lawn of the venerable Old Art Building. You'll see fine art paintings, photography, pottery, tiles, hand-blown glass, jewelry, woodcarving, basketry, fiber, folk art, sculpture, quality artisan wares, and gourmet food items. Young artists and young entrepreneurs will be present, and kid/family crafts will be available, too. For information, call (231) 256-2131 or visit oldartbuilding.com.
Charlevoix's Odmark Performance Pavillion is the setting for the 52nd annual Arts & Crafts Show on July 10–11. This venerable show offers an impressive assortment of fine art and hobby crafts. With artists from across the nation, this event offers something for almost everyone. For details, visit www.charlevoix.com.
More than 130 artists will be featured at Petoskey's annual Art in the Park on July 17 at the town's central Pennsylvania Park. Expect paintings, photographs, pottery, jewelry, and more under the shade of trees inside the bustling bayside downtown. Whether you're a seasoned collector or a fresh-faced newbie to the art world, this show always offers tempting treasures. To learn more, visit www.petoskeychamber.com.
The Bay Harbor Arts Festival marks its 21st year July 23–24. Situated right on the shore of Lake Michigan, this show draws thousands of visitors each year to Bay Harbor. Artists' tents and booths will be sprinkled along Main Street and onto the Marina lawn, and kids activities and live music are on the agenda. For info, visit bayharbor.com.
The 60th annual edition of the Crooked Tree Outdoor Art Fair will be held on July 31 at the Grand Traverse County Civic Center. More than 100 artists will display their works at this exceptional summer tradition. There's always an impressive assortment of works, including sculpture, jewelry, paintings, glass, fibers, metal works and more. Admission and convenient parking are free. For details, visit www.crookedtree.org or call (231) 941-9488.

AUGUST
The 41st edition of The Suttons Bay Art Festival will be held at the village's Marina Park on Aug. 7–8. More than 100 artists will display an impressive array of works along the shoreline of Lake Michigan; food vendors, a children's area, and a community library book sale will also be on site. One highlight is the annual pancake breakfast, always held on Sunday morning. For details, visit www.suttonsbayartfestival.org.
Charlevoix will host its annual Waterfront Art Fair on Aug. 14. It's the second-oldest juried art fair in Michigan and is always one of the top art events of the summer. It features more than 150 artisans chosen from more than 1,000 submissions and offers a stunning variety of works. To learn more, visit charlevoixwaterfrontartfair.org.
The 45th annual Frankfort Art Fair will be held in Market Square Park starting the afternoon of Friday, Aug. 20 and ending Aug. 21. Sponsored by the Chamber of Commerce, this summer mainstay attracts more than 150 talented artists. It's earned a reputation for offering attractive works of art in almost every media and price range. To learn more about this juried show, visit www.cca.frankfort-elberta.com.
Trending
Apologizing in Advance, Just in Case
Even in casual conversations, I find myself, and I bet you do too, presenting a cautiously crafted preamble meant to apolo...
Read More >>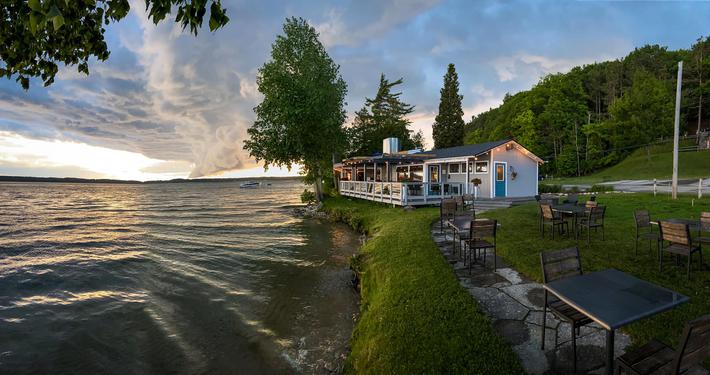 6 al Fresco Favorites
We don't know about you, but we think that everything tastes better when you can enjoy it outside in the summertime....
Read More >>

Whiskey's Treasure Island
Whiskey aficionados take note: You may soon be able to taste what whiskey tasted like in the midst of the Prohibition era ...
Read More >>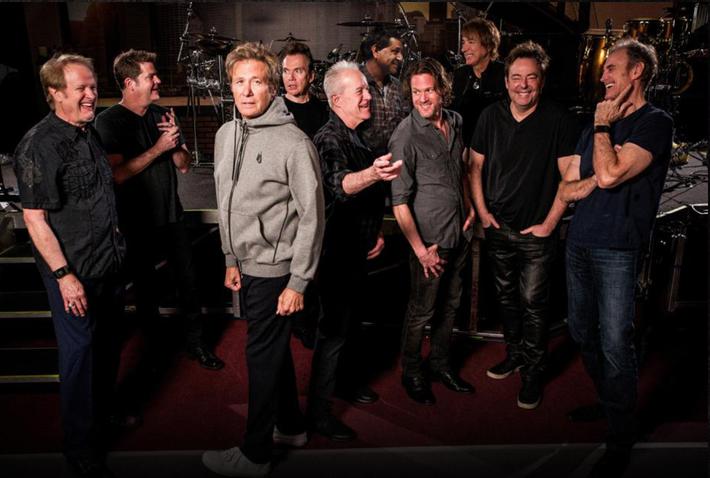 Rock and Roll Hall of Famers on Way to Interlochen
People attending the Chicago show at Interlochen Aug. 3 may feel like they're traveling back through time. The band ...
Read More >>
↑