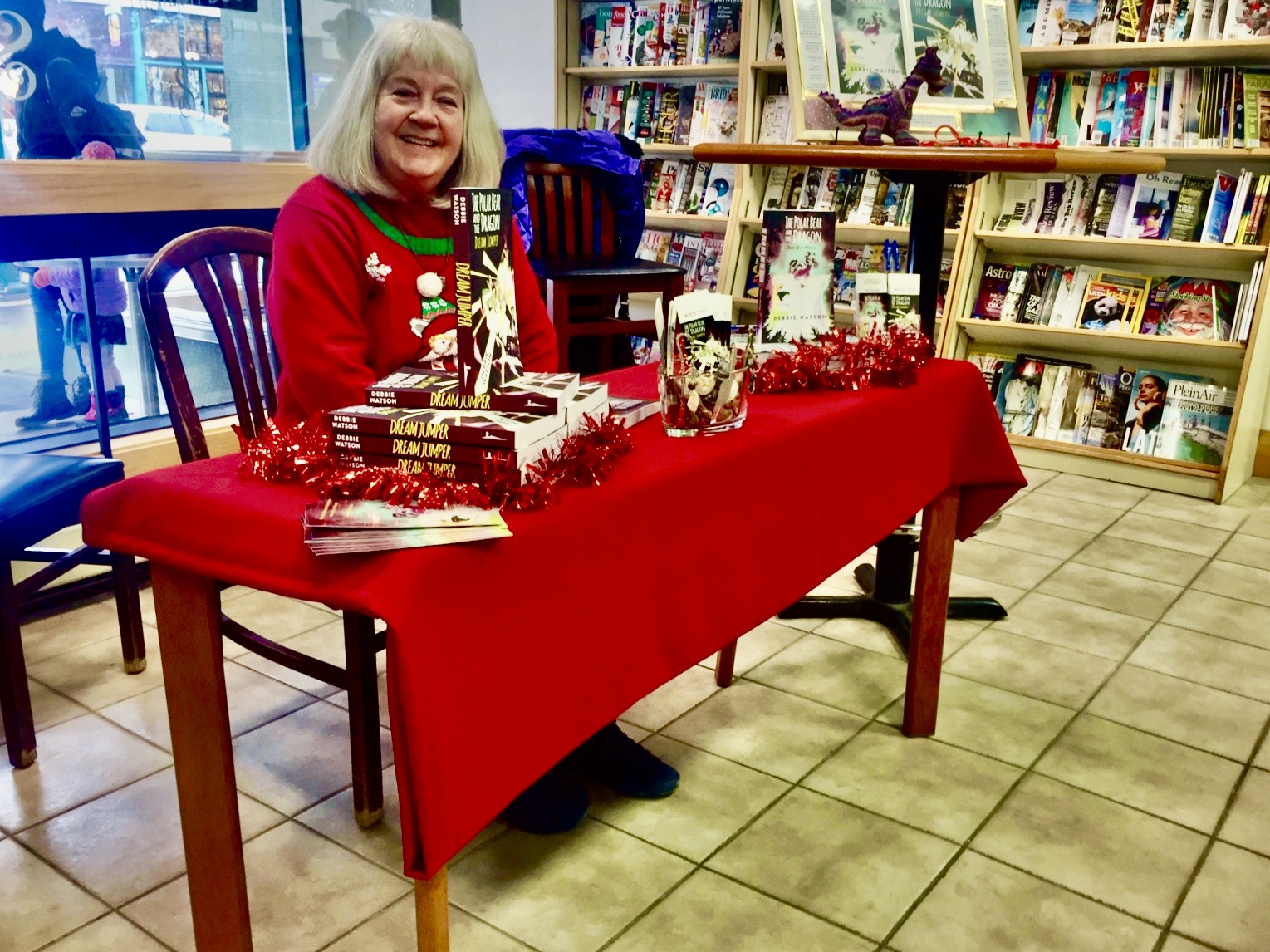 Michigan Magic
Former teacher Debbie Watson embraced her dream — then wrote and published it
Retired elementary school teacher Debbie Watson sat down at her desk in May 2020 and began to write. It was early morning, and she'd just woken from a dream about a girl and a polar bear and a dragon on the shores of Lake Superior. She knew there was something magical brewing in her mind, and she set out to bring that dream to life.
What began as a children's book morphed into a full-length novel for middle-grade readers, and less than a year later, "The Polar Bear and the Dragon: Dawn of an Alliance" was on the shelf. A sequel followed four months later, and just as we called Watson for this story, she was having a breakthrough on the start of book three.
"The beginning is always tough," she explains, excited to have hit a turning point. "I'm trying to get to what's going to make [kids] immediately want to keep reading."
Luckily, Watson has experience with children's books thanks to a career as an upper elementary teacher within the Traverse City Area Public School District (TCAPS). Eight years into her retirement, the writing bug bit, and Watson leaned into all those years in the classroom.
"I started with the kids in mind," she says. "They have been my coach all along. I guess all those years primed me for this — who's lucky enough to have two careers that are inspiring and make your life meaningful?"
A WHOLE NEW WORLD
"The Polar Bear and the Dragon" series falls right in the sweet spot that Watson taught, with content geared toward middle-grade readers, or kids in the 8–12 age group. The books follow 13-year-old Whitney, who discovers hidden powers and a portal to a new world called Yagdi just outside her Upper Peninsula home. That world needs help, and Whitney — a normal girl who loves searching for agates along Lake Superior — might just be the person to save the day.
Watson says, "The first book is really a journey in discovering things that you truly can do that you never thought of before, that empower you and [make you] more confident about who you are as a person. It's a whole lot about change and growth in kids that age."
Books like "The Lion the Witch and the Wardrobe" served as inspiration for the series, balancing the real world against a make-believe land where magical gifts and creatures abound. And even though many parts of the story are fantastical, others are grounded here in Michigan … though, for Watson, the U.P. has always been something of an enchanted place.
"That's the feeling I have always had going across the bridge — it's like going into a different world," she says. "The coastline [of Lake Superior] is so rugged and so unpopulated that you really can make it, in your mind, anything you want."
Watson adds that she and her protagonist Whitney have a favorite hobby in common: "She's a rockhound just like I am — always looking, and our noses always down."
A MAGICAL JOURNEY
From the mythical land of Yagdi to Lake Superior to Traverse City, Watson has found a new community of writers and book lovers. She self-published her work with Traverse City-based publishing service company Mission Point Press, her stories are on the shelves of Horizon Books stores in Cadillac and Traverse City, and she recently joined a local chapter of the Society of Children's Book Writers and Illustrators, an international organization. She says all those connections have made her journey as a new author so much smoother.
Of course, there have been some ups and downs along the way. Watson points to the pandemic as a challenge for her from a marketing perspective, noting that she wasn't able to attend a signing event or festival until fall 2021. She also admits that self-publishing offers its own set of pros and cons.
"The wonderful part is that the timeline is mine and the creativity is mine," she says. "I guess the downfall with self-publishing versus finding an agent or a big publisher is just getting out there more universally. It's hard to bridge the gap between here and the rest of the world."
We suggested Watson get a portal, and she laughed, saying: "You are so right. And I have to say, fantasy has been my saving grace because this has been a horrible couple of years for all of us. To be able to escape into a fantasy every day is pretty cool …. to be able to share great stories with kids is my greatest joy in writing."
As readers wait for book three — which Watson anticipates releasing in the summer of 2022, with a title "yet to be discovered" — both of the first two books are available at Horizon Books stores, through the Traverse Area District Library, and online at debbiewatson.net.


From One Writer to Another
We asked Debbie Watson what advice she would give to aspiring writers. Here were a few of our favorite tips:
On Craft
"I get a lot of self-help [books] on marketing and publishing strategies from other people in the business. They're actually riveting because it's helping me do what I need to do."
On Marketing
"A person who has a place called Grandpa's Barn bookstore in Copper Harbor, told me, 'I've been in this business for a long time, and I hate to tell you this, but writing is only half of the battle.' He said you just get to do that half the time. The other half is figuring out how to market your books."
On Community
"You have to find people that are like minds, groups that you can talk to and bounce ideas off of … keep looking and keep finding people that will support that."
On Perseverance
"If you have a particularly troublesome day, go back to your writing, because that makes you feel better. If it gives you so much pleasure that you can't live without it, you just can't give it up."
Trending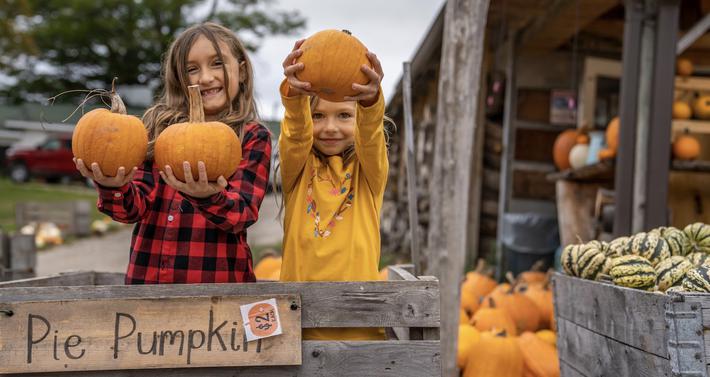 Seven Fall Festivals and Celebrations Around the North
If you ask us, it's impossible to beat the beauty of fall in northern Michigan. Vibrant-hued trees, glowing sunsets,...
Read More >>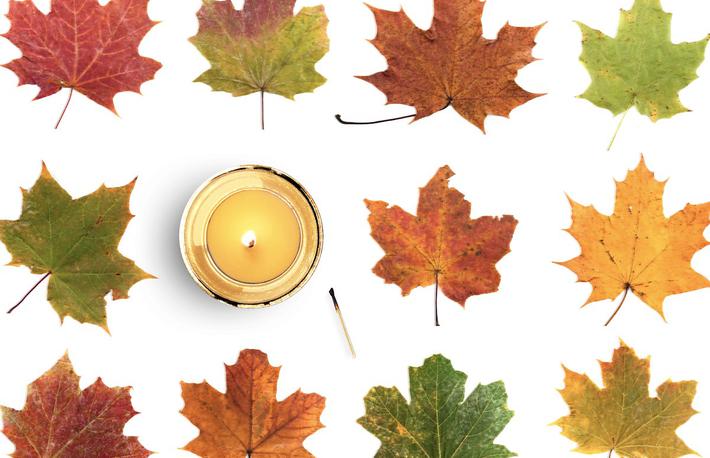 All the Scents of Fall
With the equinox behind us, it's time to go all in on autumn. Traverse City Candle Co. has done just that with their...
Read More >>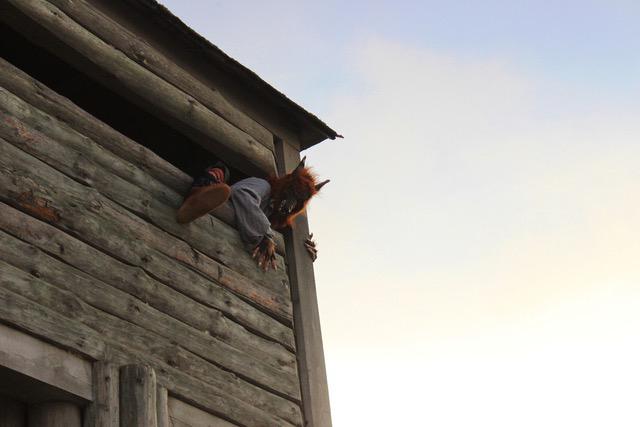 A Night at Fort Fright
This is not your typical haunted house or trail! Make your way through Fort Fright, an 18th-century fort and fur trading v...
Read More >>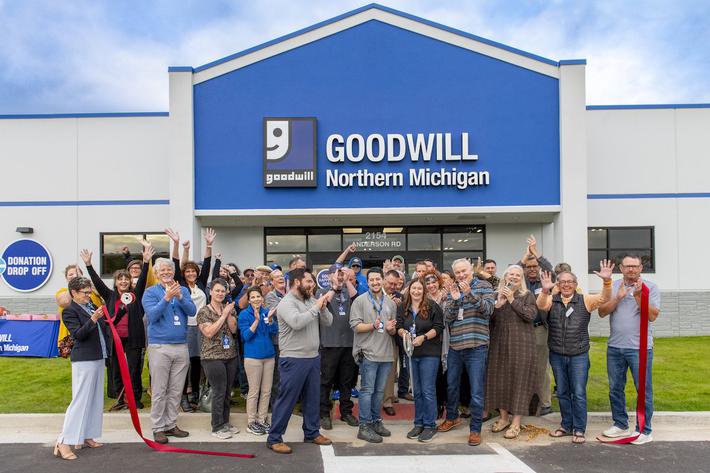 Goodwill Gets New Digs in Petoskey
This past week, Goodwill Northern Michigan opened a new Goodwill store in Petoskey at 2154 Anderson Rd., which replaces th...
Read More >>