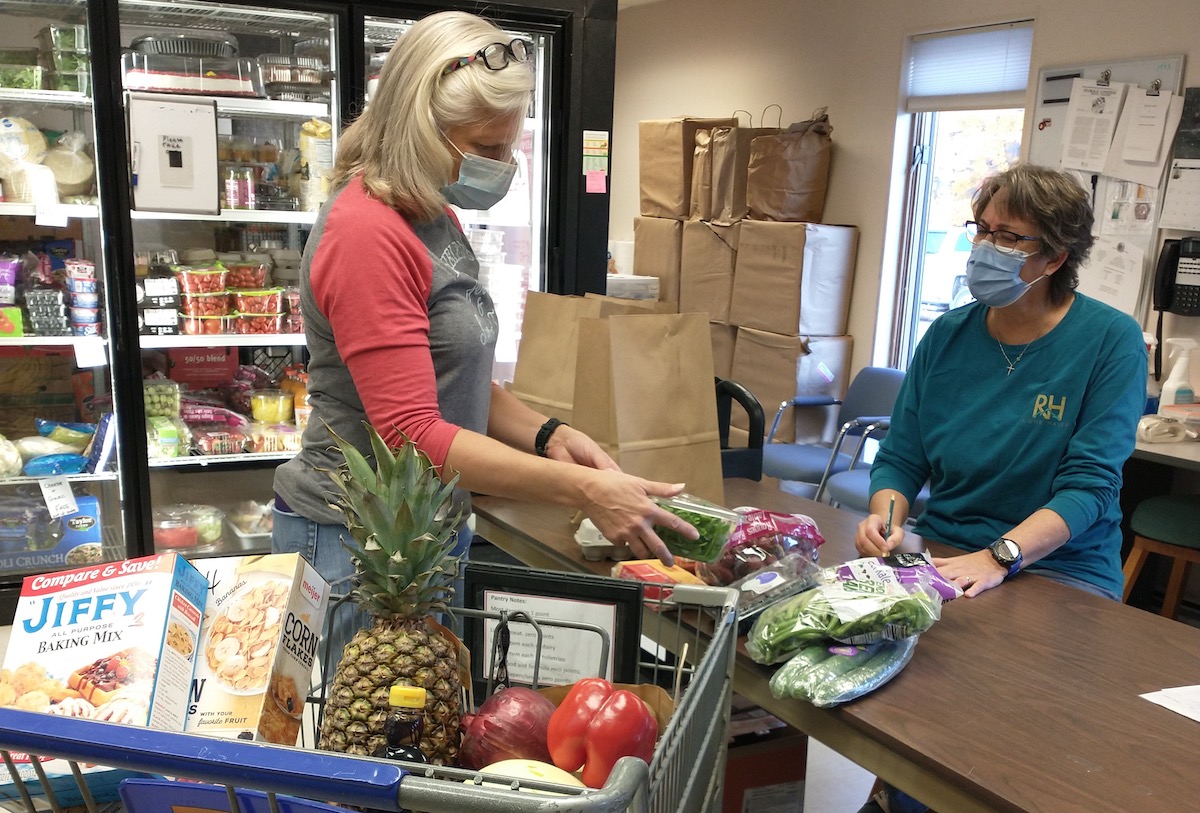 The Missing Link in the Food Chain
Food insecurity threatens more and more NoMi families
A confluence of factors are contributing to growing food insecurity in many areas of northwest Michigan, from inflation and child care costs squeezing working families to food shortages impacting prices and availability.
And while the situation has spawned more creative and healthy ways to serve those in need, leaders at area pantries are concerned the end of pandemic benefits could conspire with rising fuel costs to make matters worse, at least in the short term.
Navigating the Changes
"The pandemic changed the whole picture of how people are being served and what their needs are," says Val Stone, food coalition coordinator for the Northwest Food Coalition in Traverse City. Stone helps to monitor efforts at 43 pantries, 23 meal sites, and six "baby pantries" across six counties: Antrim, Benzie, Kalkaska, Leland, Wexford, and Grand Traverse.
In 2021, the coalition's partner pantries served a total of 171,547 people, a figure that's nearly 100,000 through July of this year. When the pandemic started, pantries were forced to shut down and shift to drive-up service with pre-bagged food, but most never stopped serving the community.
Then supply chain disruptions and inflation set in.
"What we're seeing since the pandemic started is shortages in the grocery stores and being able to purchase food," Stone says. "Shortages is certainly one trend we're not used to seeing. The scarcity of food has also driven [up] the prices of food."
Rising food costs have had a big impact on those who depend on food stamps, despite a boost in benefits during the pandemic. "So when the price of groceries went up, it meant people couldn't buy the food they needed for their families," Stone says. "It was a big impact all around in people being insecure in knowing if they have enough money or food to make it through the week."
Combine those soaring costs with skyrocketing gas prices, and there's added pressure on pantries, both in terms of families looking to stretch limited funds and the costs to collect and distribute food.
"Throughout the whole pandemic, the need has ebbed and flowed, but right now, the biggest need is due to the increased food prices and gas prices," says Molly Kooi, spokeswoman for Feeding America West Michigan, which coordinates pantries in 40 counties in West Michigan and the Upper Peninsula.
Shifting Services
Across northwest Michigan, where Feeding America's Cadillac branch works with the Northwest Food Coalition and Manna Food Project in Harbor Springs, 48,540 people—or one in eight—are food insecure. In Wexford County, it's one out of every seven, and in Kalkaska County it's nearly one in six.
Much of the recent demand is driven by ALICE clients—an acronym for asset limited income constrained employed—who have jobs but struggle to make ends meet.
"It's that population we're really seeing an increase from because the added food costs can really impact their budget," Kooi says.
The rising demand is most evident at mobile food pantries that typically distribute fresh produce, poultry, dairy, and other perishable items directly to those in need. Across the northwest portion of Feeding America West Michigan's service area, mobile pantry attendance increased by 14.3 percent for individuals and 15.2 percent for households over the last year.
"The biggest shift is not in how we're serving people, though most of our mobile pantries are drive-through right now," Kooi says. "It's more how we're gathering food."
Manufacturers and retailers that once donated foods have cut back, forcing the organization's food bank to change tactics. Some items like meat are too cost prohibitive to replace, Kooi says, while other commonly distributed produce like apples, carrots, cabbage, sweet potatoes, corn, and melons have been in shorter supply.
"There's not a lot of surplus. We're having to buy food at wholesale cost from a lot of different retailers … because there's not enough donated product to serve everyone in need," Kooi says.
Finding New Solutions
The pinch on pantries prompted the Northwest Food Coalition to get creative, and the organization doubled down on its "farm to neighbor" program during the pandemic, an effort that started in January of 2018 with $28,000 in donations. The program dovetailed with ongoing efforts to shift from simply supplying food to encouraging healthy eating.
With help from $117,000 raised through Groundwork Center, a Traverse City-based nonprofit, the program purchases fresh food from area farmers to distribute to local pantries. The program has benefited both the coalition by reducing the cost of purchasing food, while also helping area farmers that supplied restaurants shut down during the pandemic, Stone says.
The coalition is now expanding on the program by launching a campaign with the help of the Groundwork Center and Michigan State University Extension to teach clients how to maximize the fresh food with cooking videos and classes.
The coalition has also forged relationships with area churches to help deliver food to shut-ins and others who can't make it to pantries, improving services while cutting fuel expenses.
"That's changing how people eat," Stone says. "We're partnering with as many people as we can to see that healthy food is available."
Feeding America West Michigan has also evolved, acquiring a new warehouse in Kentwood, where the organization plans to add a kitchen to its reclamation department to process items like cabbage into coleslaw.
"We'll be able to take items and prepare them in ways we can't now," Kooi says. "We'll be able to utilize the products in a better way by being able to process them in that commercial kitchen." Those improvements will "trickle into the rest of our coverage area," she says.
Yet despite the progress, the expiration of expanded federal food benefits from the pandemic threatens to increase demand around the same time families in the region look to fill their propane tanks for winter. The benefits were extended through August, and while the Northwest Food Coalition has lobbied Michigan's congressional delegation for more time, it remains unclear how long they will last, Stone says.
"We're all kind of worried about it," she says. "You have to choose between food and heating, and you're probably going to choose heating. It's causing us some anxiety if we're going to have enough food to supply the pantries."
No Slowing Down
Officials at the Manna Food Project in Harbor Springs are "just trying anything possible to get food out the door," says Carrie Klingelsmith, executive director.
"We have seen the lines increase and increase," she says. "During the pandemic it wasn't so bad because people were getting more help from the government."
Much like with Traverse City's Northwest Food Coalition, the increased demand and limited food supply has convinced the Manna Food Project to partner with 18 farms in Antrim, Charlevoix, and Emmet counties to purchase fresh produce and animals for protein.
The food bank has also stepped up mobile distribution to rural townships and "tried to expand our services as much as possible," despite a drastic drop of roughly half in food rescues from stores, Klingelsmith says.
The struggle is further compounded by a reduction in subsidized food from the U.S. Department of Agriculture that's forcing Manna officials to devote more time to fundraising and grant writing to maintain operations.
All the while, figures on households served and numbers of children, people over the age of 60, and veterans in need continue to climb. "Each of those categories have gone straight up," Klingelsmith says.
In July 2021, the Manna Food Project served 505 people, while that number was 769 for the same month this year. Klingelsmith believes inflation and food shortages are driving the rise, and it's unclear if or when it might wane.
"It seems like it might get worse," she concludes. "I don't see it getting better any time soon."
Trending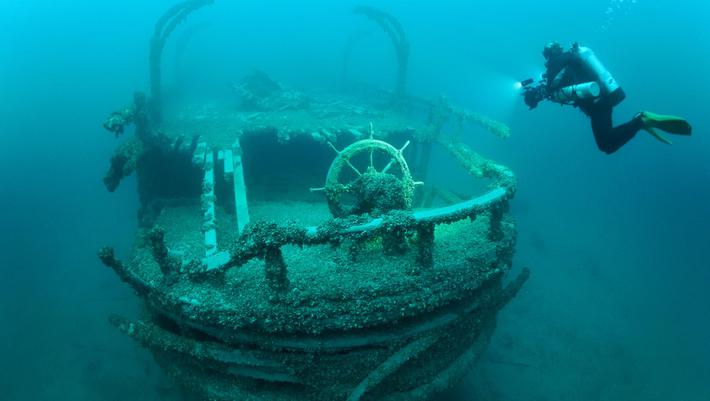 Shipwreck Whiskey: What's Happening with the Westmoreland and its High-Proof Treasures?
Few shipwrecks in the Great Lakes pique the fascination of armchair treasure hunters as much as the Westmoreland, a cargo-...
Read More >>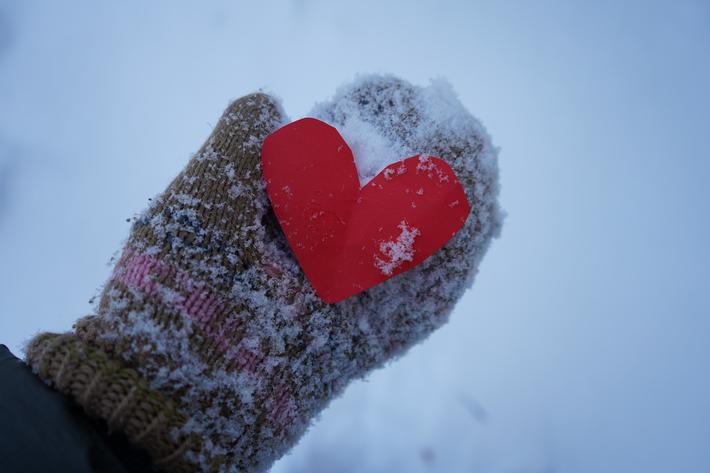 Merry Mittens
The Mitten Real Estate Group of Traverse City is helping make the season bright by kicking off their first Mitten Drive, w...
Read More >>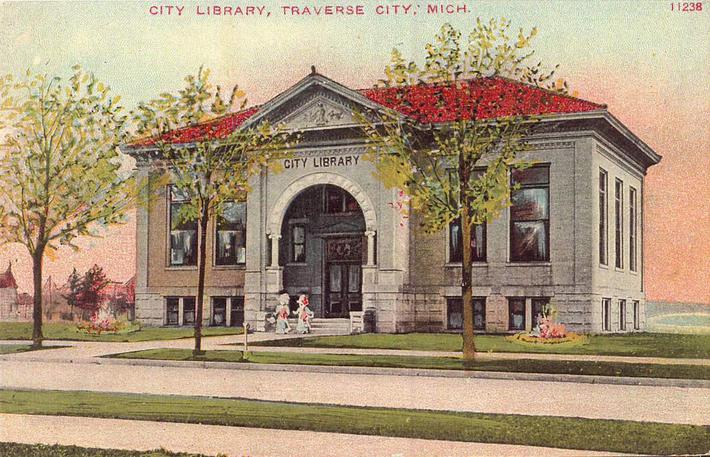 A Literary History of TADL
Next year, the Traverse Area District Library (TADL) will celebrate 155 years of lending books and knowledge in northern M...
Read More >>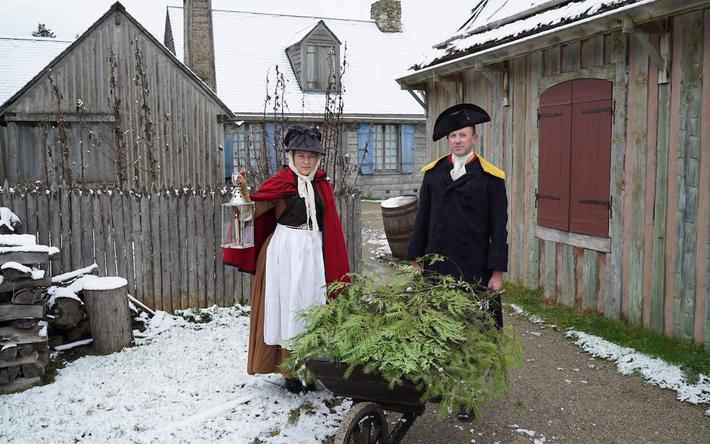 A Colonial Christmas
Christmas is coming to Colonial Michilimackinac in Mackinaw City on Dec. 9. Storytellers will bring to life the stories of...
Read More >>