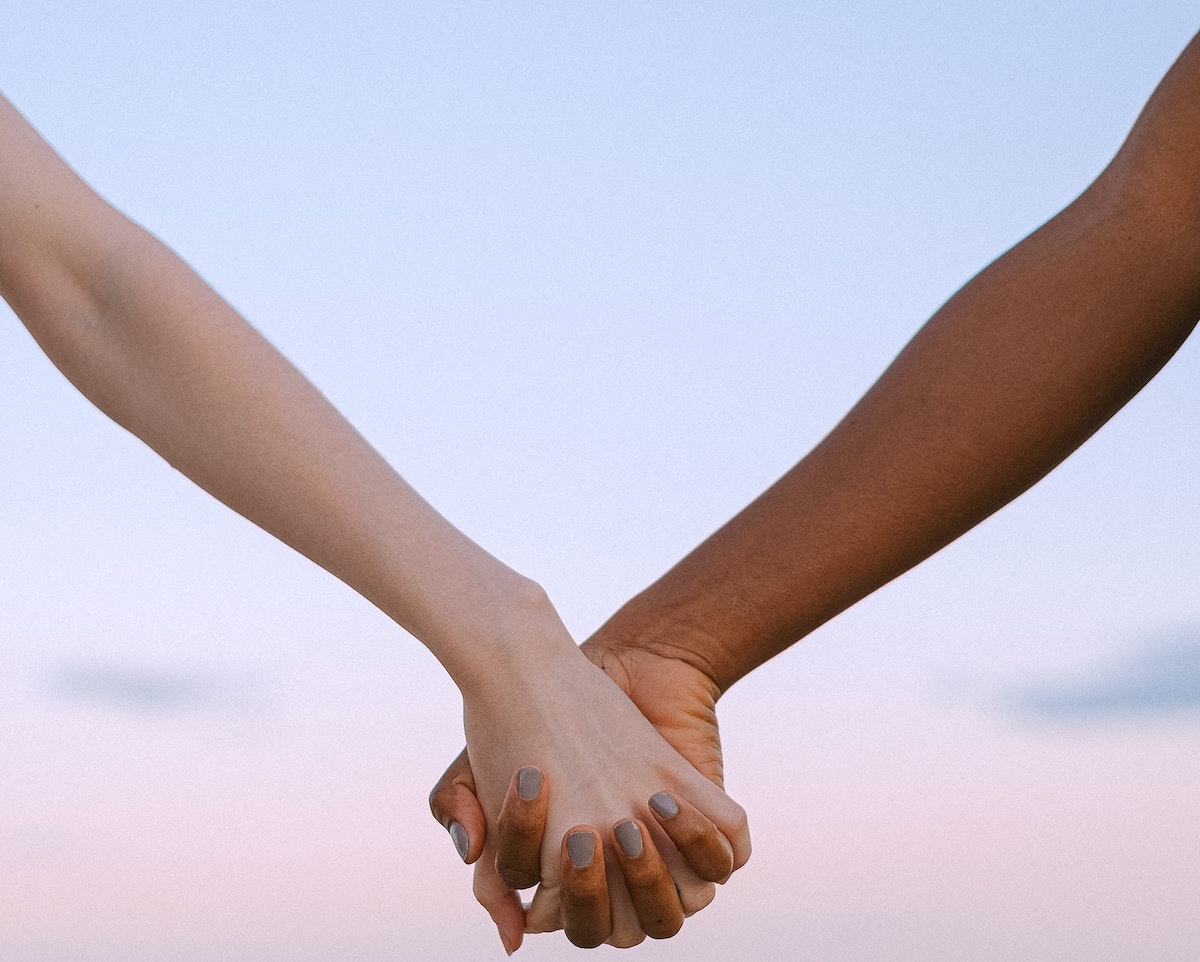 No Woman Left Behind
Women's Resource Center persists in the face of rising domestic violence and uncertain funding
For many of us, the onset of the pandemic hit pause on most parts of everyday life. Domestic abuse, however, continued, with instances still on the rise even as lockdown regulations have waned. This is where the Women's Resource Center (WRC) of Traverse City comes in. As an area expert on domestic violence, WRC and its services are integral to supporting survivors.
"No survivor fell through the cracks, and we were able to maintain operation when other centers [statewide] were shut down," explains Executive Director Juliette Schultz.
In fact, she says the pandemic—and with it, a renewed spotlight on domestic violence—actually galvanized local involvement, from seemingly endless thrift shop donations to people pledging their stimulus checks. "We feel blessed to have the community behind us," she says. "[Their] support was like a light in the dark."
Northern Express sat down with members of the WRC leadership team for the scoop on the organization's programs, updated domestic violence patterns, and what's in store for this community fixture through the next year and beyond.
Empowering Survivors
Founded in 1975, the Women's Resource Center was born as a grassroots organization with a volunteer-only staff whose mission was to support and empower survivors of domestic and sexual violence. Since then, that mission has worked its way into every corner of the region, from awareness and prevention workshops to partnered programs and businesses.
Now nearing its fiftieth year of service, WRC's advocacy model surrounds an empowerment-based philosophy, wherein survivors can ask for—and receive—that support however it makes sense for them. To do that, the WRC operates a 24/7 crisis hotline, through which survivors and their families can reach a team of trained advocates, and offers one-on-one and group support for victims of domestic violence, which can be accessed throughout Grand Traverse County, Benzie, Kalkaska, and Lake Leelanau.
Other WRC services include the Helen's House emergency shelter, transitional housing options, and community referrals for specialized needs, all of which come free of charge. "[Our mission] is across the board," Schultz says. "Anyone who has a need can come in and receive that help for free."
WRC also operates two thrift shop locations—the flagship US-31 store and a newer South Airport branch—proceeds from which account for the majority (roughly 60 percent) of the WRC's annual revenue.
"When we first started, the main reason for the thrift shop was to [provide for] survivors that came into the shelter," thrift shop manager Carol Rose explains. Within that framework, the concept has since grown to meet a wider need, including struggling college students, refugees, and those who've experienced tragedy. In fact, Schultz estimates that the center's thrift shops contribute a whopping $8,000 to $10,000 in free clothing and household items to people in need in the community each month.
(Unfortunately, the US-31 store faced serious donation losses to the estimated tune of $21,000 last month after an arsonist—who was out on bond for a domestic violence charge—set fire to a dumpster behind the store. The fire spread, damaging the area where donations are accepted and stored. At the time of this writing, the WRC website notes "We are in dire need of donations, especially furniture, after a devastating fire destroyed our storage area and damaged the back of the shop.")
Mountains to Climb
With so many moving parts in place, sustaining those programs is no easy feat. Staffing, for one, is an ongoing need, especially for the thrift shop's second location.
The weight of supporting survivors in crisis also comes with its own challenges. "Our employees have very hard jobs," says Schultz, a situation made even clearer by the pandemic's demands. To combat this, the WRC is committed to supporting its employees however possible. "[The pandemic's] added complexity has just caused us to take a harder look at how we can make sure our staff is getting what they need," she says.
Obtaining reliable funding, says Schultz, is another uphill battle. The WRC's mission absorbs upwards of one million dollars in gross revenue annually, with thrift shop income at the fore. Other sources of funding include donations, grants, and government funding.
This year, however, WRC is anticipating a major cutback in government dollars in October, "and we have no idea what it will be," says Schultz.
Consequently, donations from spare cash to clothing are a great way to support the mission, and, as cliché as it might sound, every little bit really does help. "Whether folks want to buy [from the thrift shop] or come in and give their time, there are so many ways to contribute," Schultz says.
Rising Numbers
The budget shift could not come at a worse time, as the need for services has only increased since the beginning of the pandemic, says Schultz. In fact, once stay-at-home orders were lifted, the WRC clocked a staggering 40 percent increase in crisis calls (though that number has since dwindled some), as well as a notable spike in individuals seeking Personal Protection Orders (PPOs).
That escalation, unfortunately, wasn't surprising to Schultz and her staff. "From year to year [during the pandemic], we saw an increase in contact when [businesses] reopened, so that was something we were prepared for," she says. The group's observations align with national data post-pandemic, which, according to the Council on Criminal Justice, reflect an increase of about eight percent in rates of domestic violence incidents throughout 2020.
Since then, the group's intervention rates continue to remain elevated. "Anecdotally, we're seeing violence increase," Schultz says, with the WRC now responding to upwards of 5,000 crisis calls annually and facilitating between 12 and 20 PPOs every month.
Nevertheless, the team at WRC emphasizes that domestic abuse is not a product of COVID. "[Domestic] violence doesn't happen because someone lost their job," notes Schultz. Instead, she says, it happens because someone made a choice to try and overpower someone else.
Regaining control is the foundation upon which the center's programs are built. Schultz explains, "[We're] founded on meeting survivors in a nonjudgmental way, and providing confidential support in whatever way they'd like us to provide it."
Moving Forward
As for the next 50 years? The WRC has set its sights on pouring that support back into its programs, the positive effects of which are as close as your nearest thrift shop floor. "At least once a week, a donor comes in [who has used] our services in the past," says Rose.
Though each situation is unique—some survivors are there to talk; others, to celebrate their success—the common denominator between them is the intent to pay the experience forward. "I love those stories, because that's their way of giving back what they can," Rose says. "It feels so simple, but it's a big thing."
To learn more about the work of the Women's Resource Center, visit womensresourcecenter.org.
Trending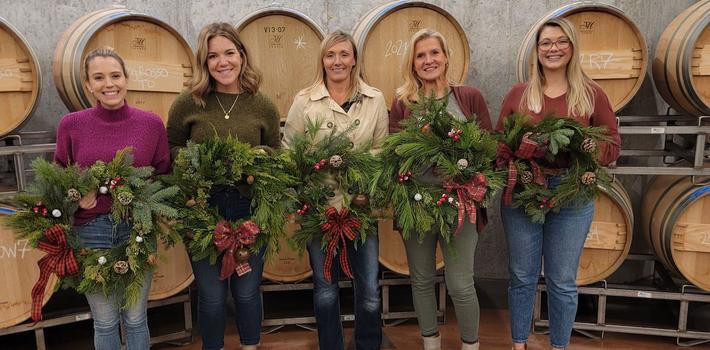 Wine & Wreaths at Mari
If you like wine and wreaths, you'll want to head to Mari Vineyards on Old Mission Peninsula. A 90-minute wreath-mak...
Read More >>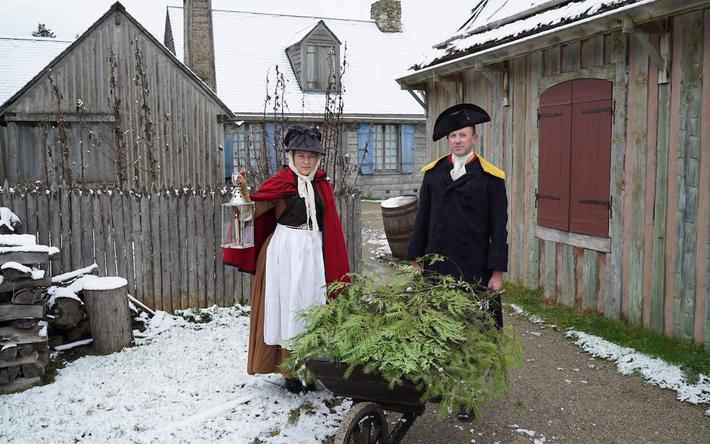 A Colonial Christmas
Christmas is coming to Colonial Michilimackinac in Mackinaw City on Dec. 9. Storytellers will bring to life the stories of...
Read More >>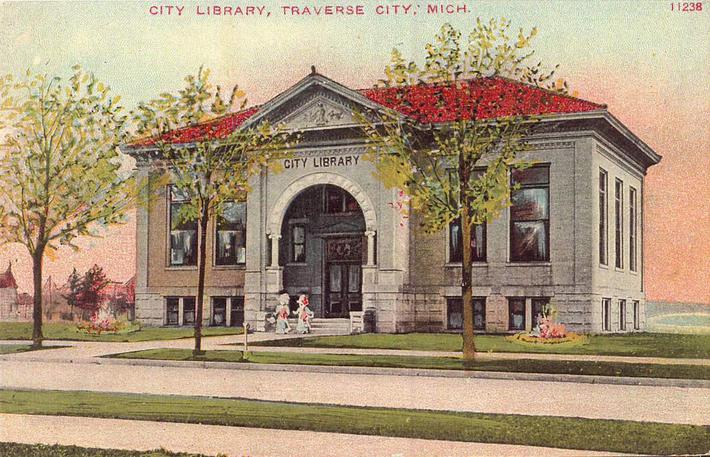 A Literary History of TADL
Next year, the Traverse Area District Library (TADL) will celebrate 155 years of lending books and knowledge in northern M...
Read More >>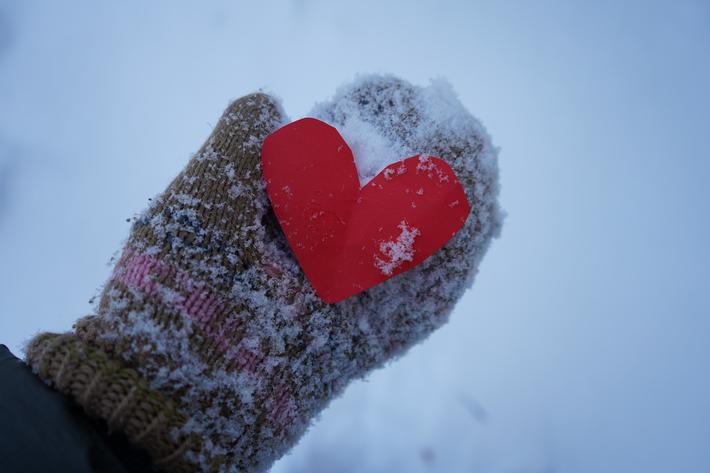 Merry Mittens
The Mitten Real Estate Group of Traverse City is helping make the season bright by kicking off their first Mitten Drive, w...
Read More >>