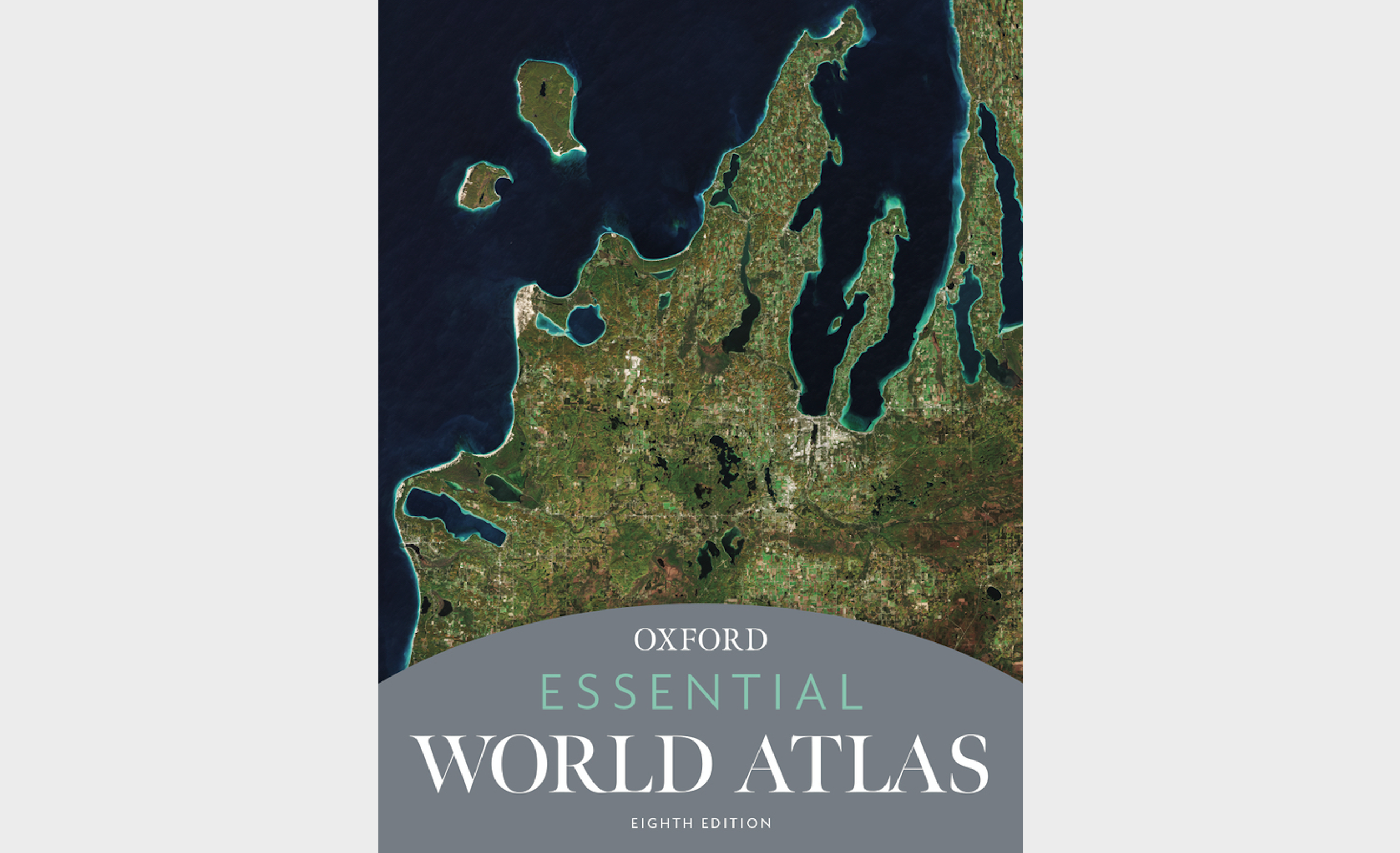 Northwest Lower Michigan, International Cover Girl
We're WORLD famous!
Maybe it's about time our pretty lil' region got itself an agent.

Only one year after National Geographic dropped its stunning December issue with a view of Lake Michigan (as seen from Leelanau County's own Empire Bluff) on the cover, the Essential World Atlas has seen fit to put our area landscape on its cover.
The eighth edition of the distinguished Oxford University Press atlas features a satellite image of Michigan's pinkie jutting out into Lake Michigan. Much of Leelanau County and Grand Traverse County, as well as Old Mission Peninsula and the Manitou islands, are showcased in the shot.
Considering this latest 264-page edition touts its new satellite imagery section, which boasts 10 full-page satellite images — of Berlin, Canberra, Kingston, Madrid, Orlando, Philadelphia, Shanghai, Tehran, Toronto, and Venice — we think the fact that our neck of the North was selected to shine on the cover is something worth bragging about, especially if you'll be sitting down to Thanksgiving dinner with your big-city cousin who always likes to ask, "What's new in the middle of nowhere, Bro?"
Trending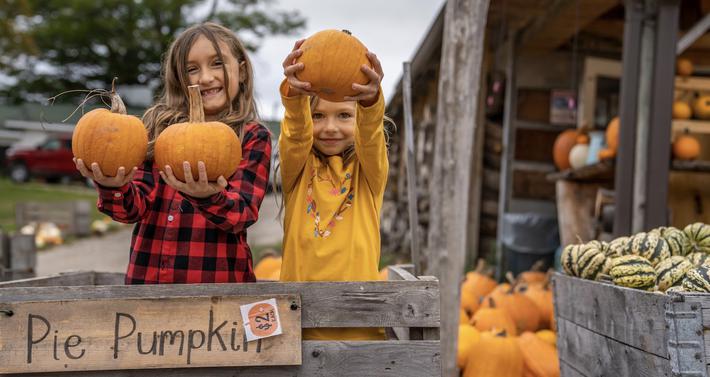 Seven Fall Festivals and Celebrations Around the North
If you ask us, it's impossible to beat the beauty of fall in northern Michigan. Vibrant-hued trees, glowing sunsets,...
Read More >>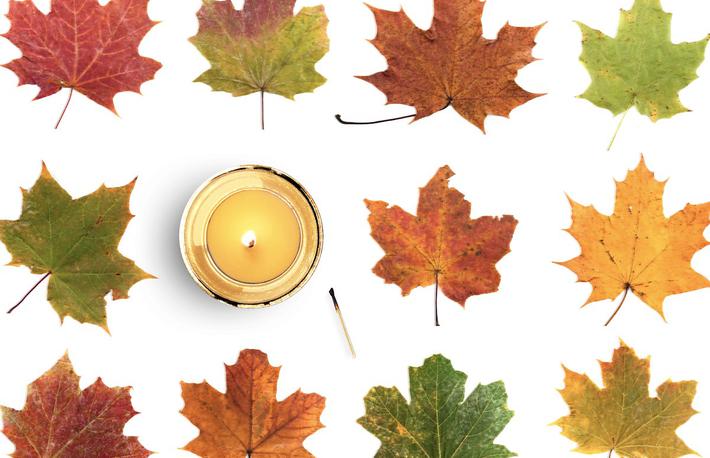 All the Scents of Fall
With the equinox behind us, it's time to go all in on autumn. Traverse City Candle Co. has done just that with their...
Read More >>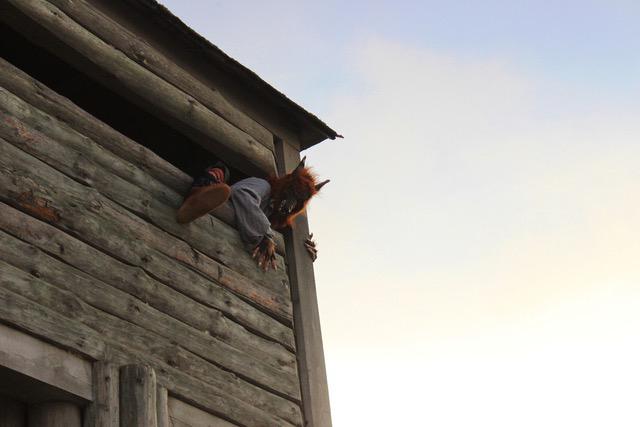 A Night at Fort Fright
This is not your typical haunted house or trail! Make your way through Fort Fright, an 18th-century fort and fur trading v...
Read More >>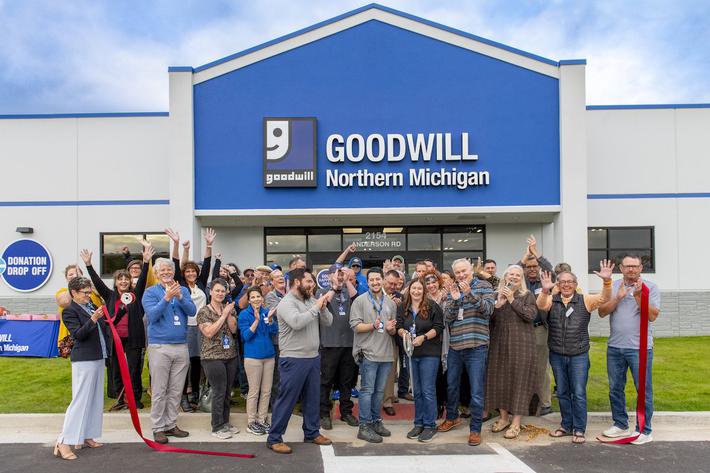 Goodwill Gets New Digs in Petoskey
This past week, Goodwill Northern Michigan opened a new Goodwill store in Petoskey at 2154 Anderson Rd., which replaces th...
Read More >>