Now Hiring!
Communications Specialist
Great Lakes Energy
Boyne City
And your parents thought your English degree would be useless. Tell 'em this: The Boyne City office of Great Lakes Energy — an 80-year-old company that takes a lot of pride in its competitive wages and comprehensive employee benefits — is on the hunt for a Communications Specialist, a savvy wordsmith that can crank out written and digital comms that tell the company's brand story, engage its employees and members, and build some excitement while explaining products and services to folks inside and outside the company. A bachelor's degree in English, communications, marketing, or graphic design would make you a good candidate; some demonstrated proficiency and experience in corporate communications would make you a great one. Know a bit about cooperative programs, products, and services? Better yet. While you'll spend a lot of time writing, editing, and assigning — think: member and employee emails, employee news stories, company newsletter, articles and photographs for various company and industry publications, like Michigan Country Lines magazine and PowerTalk bill insert — you'll also be responsible for generating and placing optimized content (and tracking metrics) for the blog, social channels, and other digital campaigns. You can expect to do some public speaking, content curation, ad placement, layout and design, and photography too. Learn more and apply at gtlakes.applicantpro.com/jobs.
Dog Walker
Rover
Manistee
Not a fan of human interaction? Love dogs? Looking for part-time work with little to no stress, lots of fresh air, and flexible hours? Rover.com, the largest provider of "5-star" pet sitters and walkers in the nation, is looking for a dog walker in Manistee. For a cool average of $15 per hour, all you'd have to do (or is that get to do?) is take your furry charge for a 30-minute or 1-hour walk at a frequency you agree to, feed and play with said furball, and ensure his or her water bowl is full when returning him or her home. Sound too good to be true? Well, you will have to pick up and dispose of the pup's poop while on your walk, so it's not all wagging tails and roses. Nevertheless, it's an ideal job for a pet lover, and there's more dough to be made if you sign on as an overnight pet sitter in your home or — ideal for work-from-home folks hungry for quiet companionship — as a doggy daycare provider. The ideal candidate is a dog owner (or one who has extensive experience with dogs). Rover requires applicants to be over 18 years old and pass an enhanced background check; some might need to follow an ongoing pet care education course and pass the Rover walker certification. It's worth it though: You can set your own rates, and all payments go through the Rover platform, so you never have to collect directly from or, er … hound your clients. Cat sitters can apply, too. Search "Manistee" at Salarship.com or find other openings around the North at Rover.com.
General Laborer
Jervis B. Webb
Boyne City
If you weren't aware, Daifuku Co. of Osaka, Japan, the largest material handling company in the world operates a North American holding company with three subsidiary plants, in Pellston, Harbor Springs, and Boyne City — all run for 55 years by the venerable 1919-founded U.S. company, J.B. Webb. And now Daifuku's investing $21 million to combine J.B. Webb's operations under one roof in Boyne City — a world-class 210,000-square-foot manufacturing hub for automatic guided vehicles and airport baggage handling products. Sound like a promising place to get your foot in the door and start climbing the ladder? Lucky for you, they're hiring on the ground floor now. General Laborers are wanted and highly valued at J.B. Webb. If you have experience with hand tools and bench-type power equipment, can read a blueprint, follow production guidelines and specs, and can work as part of a team, you'll get on-the-job training and can expect an "excellent compensation package" that includes great benefits — medical, vision, and dental insurance, plus paid vacation time, paid holidays, 401K, flexible spending programs, and more. To learn more about the company culture, reasons to join, and apply, follow the Careers links at Daifuku.com.
Trending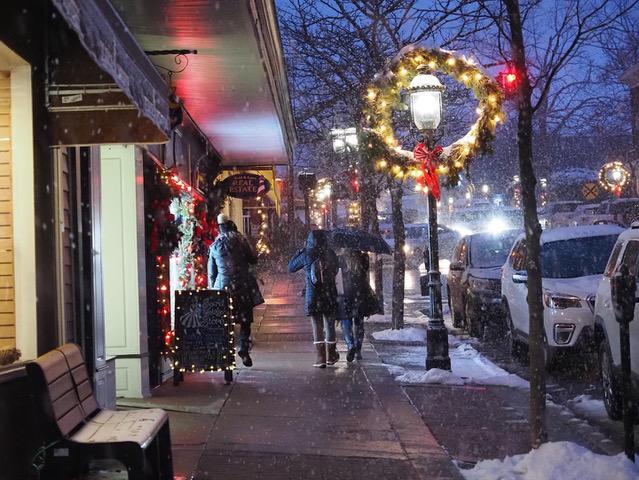 Jump Start Holiday Shopping
Downtown Petoskey hosts their Holiday Open House on Friday, Dec. 2, from 6-9pm as Santa flies into town to light the giant...
Read More >>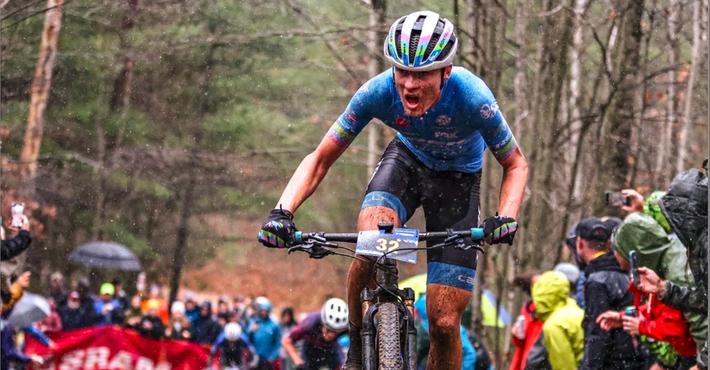 A New Gear
If last week's snow made you think the two-wheeling season is over, think again. Tuesday, Nov. 29, is the official l...
Read More >>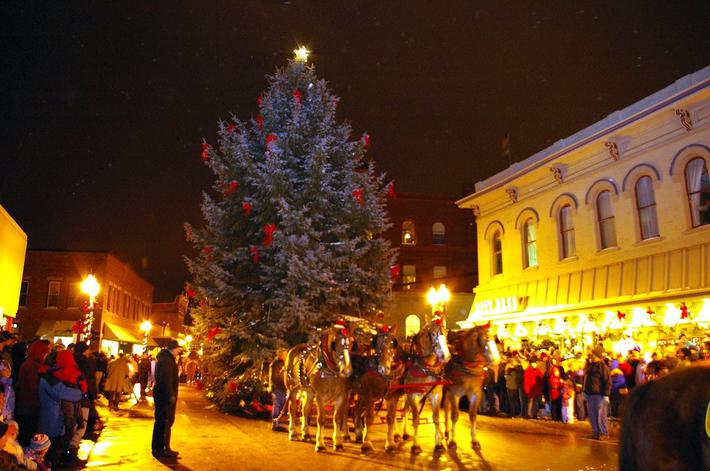 Jingle All the Way to Manistee
The town of Manistee is going into full holiday mode—and going back in time—this weekend. Friday, Dec. 2, the ...
Read More >>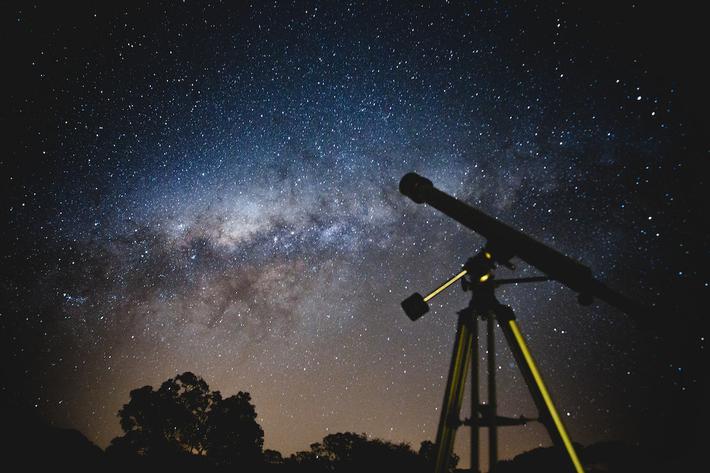 Aim for the Stars
Aliens may walk among us, but this weekend it's our turn to wander through the galaxy. On Saturday, Dec. 3, the Denn...
Read More >>