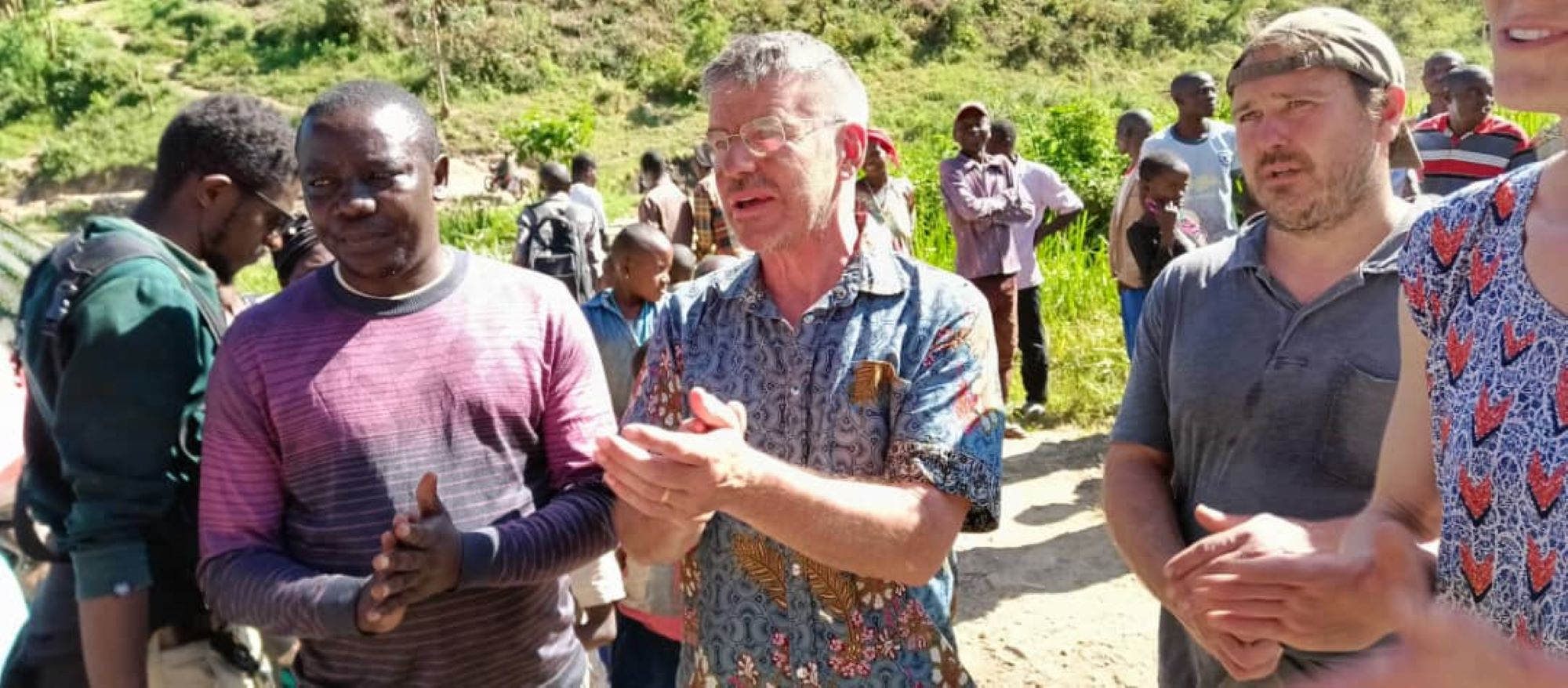 On the Ground with Higher Grounds
This local coffee company's nonprofit arm is at work in the DRC, Mexico, Ethiopia, and beyond
In early May, the eastern Democratic Republic of Congo (DRC) was hit with flash floods and landslides caused by heavy rain, devastating communities in the Kalehe Territory of the South Kivu province. As a result, more than 400 people were killed—with another 2,500 still missing—and an estimated 50,000 people have been displaced or are in need of food assistance.
That damage has also impacted several families of the Muungano coffee cooperative, a farming community that collaborates with Higher Grounds Trading Co. in Traverse City.
Through sister nonprofit On the Ground Global, Higher Grounds co-founder Chris Treter and his team have been working in the DRC since 2014, where they helped establish Saveur du Kivu—the first coffee tasting competition of its kind and celebration of the region's reemergence—and have helped build gender equity programs in a country where violence against women is rampant.
Relief to the DRC in the wake of the flooding has been painfully slow, as treacherous conditions and widespread damage have made travel nearly impossible. In the interim, On the Ground—along with its network of coffee cooperatives—has been raising money to support 600 families until aid arrives.
"I've witnessed the devastation," says Treter. "[Thousands] of churches, houses, and schools are buried. So many people are now homeless, and there's nobody to help them."
It's because of situations like this, he says, that On the Ground Global exists: "to work on the building blocks of society; ensure the well-being of anyone who's ever crossed our supply chain; and work to create change from a higher grounds seat."
Witnessing a Global Movement
The seed for On the Ground Global began in Chiapas, Mexico, in the 1990s and early aughts, when the region was making headlines as an epicenter of human rights crises.
For context: when the Mexican government agreed to the enactment of NAFTA in 1994, it was met with opposition from far-left political group the Zapatista Army of National Liberation (aka the EZLN). This launched a period of unrest between Mexico's government and the anti-neoliberal left. Violence permeated the next several years, leaving hundreds dead in the wake of events like the Chiapas Uprising (a 12-day insurrection) and the Acteal Massacre, wherein 45 pacifists were brutally murdered while at a prayer meeting.
As these tragedies reached global audiences, Treter was moved to action.
"I remember seeing a bunch of people who looked like me at the WTO protests [which opposed new trade negotiations]. I was intrigued as to why they would put themselves in danger for policies that didn't seem to impact them," he says.
So he took his questions straight to the source, traveling to Chiapas to write his postgraduate thesis on commercializing coffee in Mexico. As he connected with local growers, though, Treter became acutely aware of the issues the indigenous communities faced. In particular, they grew excellent coffee but had no larger market for it.
"These were communities on the forefront of a global movement to make the world more equitable for everyone, but they were struggling to keep their lands and culture," he says.
That experience eventually grew into Higher Grounds Trading Co., where the goal is to utilize coffee as an agent of change in communities fighting for indigenous rights. Back stateside—"the belly of the beast," Treter deadpans—he got to work sourcing Chiapas-grown coffee from a co-op called Maya Vinic and selling it at Michigan farmers markets. As support for the initiative grew, so did their ranks of cooperative farmers.
"We realized that our capacity and ability to create change was much broader than just Chiapas," Treter says.
Officially formed in 2002, Higher Grounds Trading Co. is Michigan's only certified B-Corp coffee company. They work in tandem with coffee importing co-op Cooperative Coffees (which they co-own) to source fair trade and organic beans from a global network of coffee growers. The business model is circular in that profits funnel back to partnered growers, allowing those communities to become more sustainable.
The coffee business was also "actively pursued," says Treter, with the foundation of On the Ground Global as a nonprofit. "Higher Grounds helps foster and support revenue, so we aren't beholden to [funder] dollars," he notes.
Tackling Global Issues
On the Ground Global often operates in conflict zones—including the Democratic Republic of Congo, Nicaragua, and the Middle East—and focuses on working with communities who make their living growing coffee.
Unlike other NGOs, though, OtG does not presume to identify needs in its partnered communities. Instead, says co-founder, Timothy Young, "We respond to that [group's] definition of what they feel they need to develop."
The organization's projects have included a partnership with Ethiopia's Hase Gola communities, wherein four newly-constructed schools have served upwards of 9,000 students, Young estimates. In the Democratic Republic of Congo, OtG has ushered 711 women through its gender equity training programs (the wait list consistently tops 200), which teaches financial literacy skills and introduces participants and their spouses to ways they can generate additional income.
Another area of focus for the nonprofit has been funding Field School Agronomy Education in Chiapas, where a blight epidemic is killing their primary coffee crop. The program, which is just three years old, focuses on farmer resilience and best field practices in the scope of growing climate change, and has thus far trained more than 20 leaders to help support local growing communities.
Offering a Local Connection
On the Ground Global, though, is just one organization, and, as Young reiterates, the demand for the outreach it provides will always surpass the supply. In that regard, OtG is in the middle of what he calls a "capacity-building phase," which will allow the organization to pursue new projects by expanding its member administration.
Upcoming efforts include a continued focus on providing support in the DRC, as well as additional disaster relief and potential fundraising in Colombia. Treter also highlights the importance of solidifying OtG's model from a business perspective.
"It's proven that consumers care, but not everyone has the opportunity to rely on multimedia," he says. Consequently, establishing a connection between our favorite Muungano coffee, for instance, and the growers behind it is critical to sustaining the organization's efforts. "We need to find ways to engage with and support those shared values," he adds.
Treter says that in terms of contributions, "any little bit of money goes a long way," noting that even sums as small as 50 cents can help fund projects and small-business microloans. Higher Grounds also offers a line of products called Coffees for Change, which donates five dollars per purchase to On the Ground's programs, as well as a range of other local initiatives (including the Women's Resource Center and Title Track).
At the end of the day though, it's all about the coffee. "[These communities] have extremely good coffee, and supporting it is very important to those people," says Treter. "I couldn't care less if it's through Higher Grounds—I just hope consumers will try it."
Find On the Ground Global at onthegroundglobal.org. Higher Grounds Trading Company is located at 806 Red Dr. in Traverse City. highergroundstrading.com.
Trending
Pronouns 101
My first assignment in an online graduate-level class was to provide information about my background, including my pronoun...
Read More >>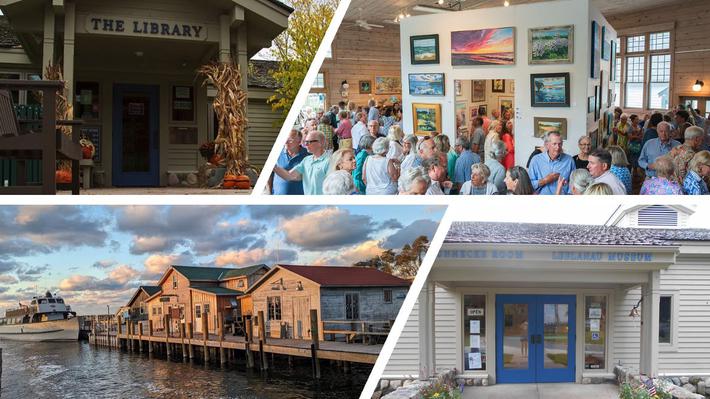 Collaboration Is the Name of the Game
How long does it take to create a cultural center? As few as three years, or as many as 170. Sometimes both. The organiza...
Read More >>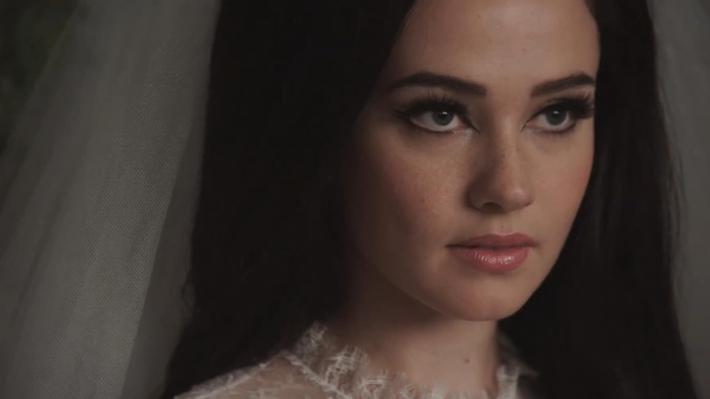 Film Review: Priscilla
While you will certainly be mesmerized by the haunting lead performance from newcomer Cailee Spaeny—and be impressed...
Read More >>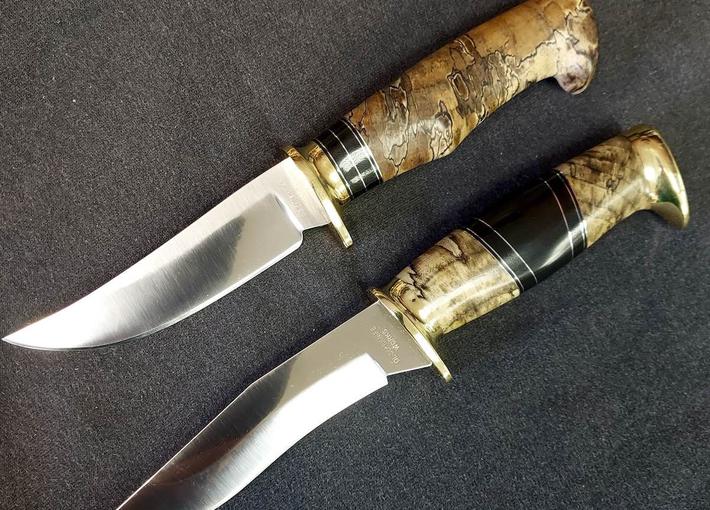 Bespoke Blades
What do you do with a battered ice skate, an old rubber puck, a cracked hockey stick, and a gob of tape? Pitch 'em, ...
Read More >>