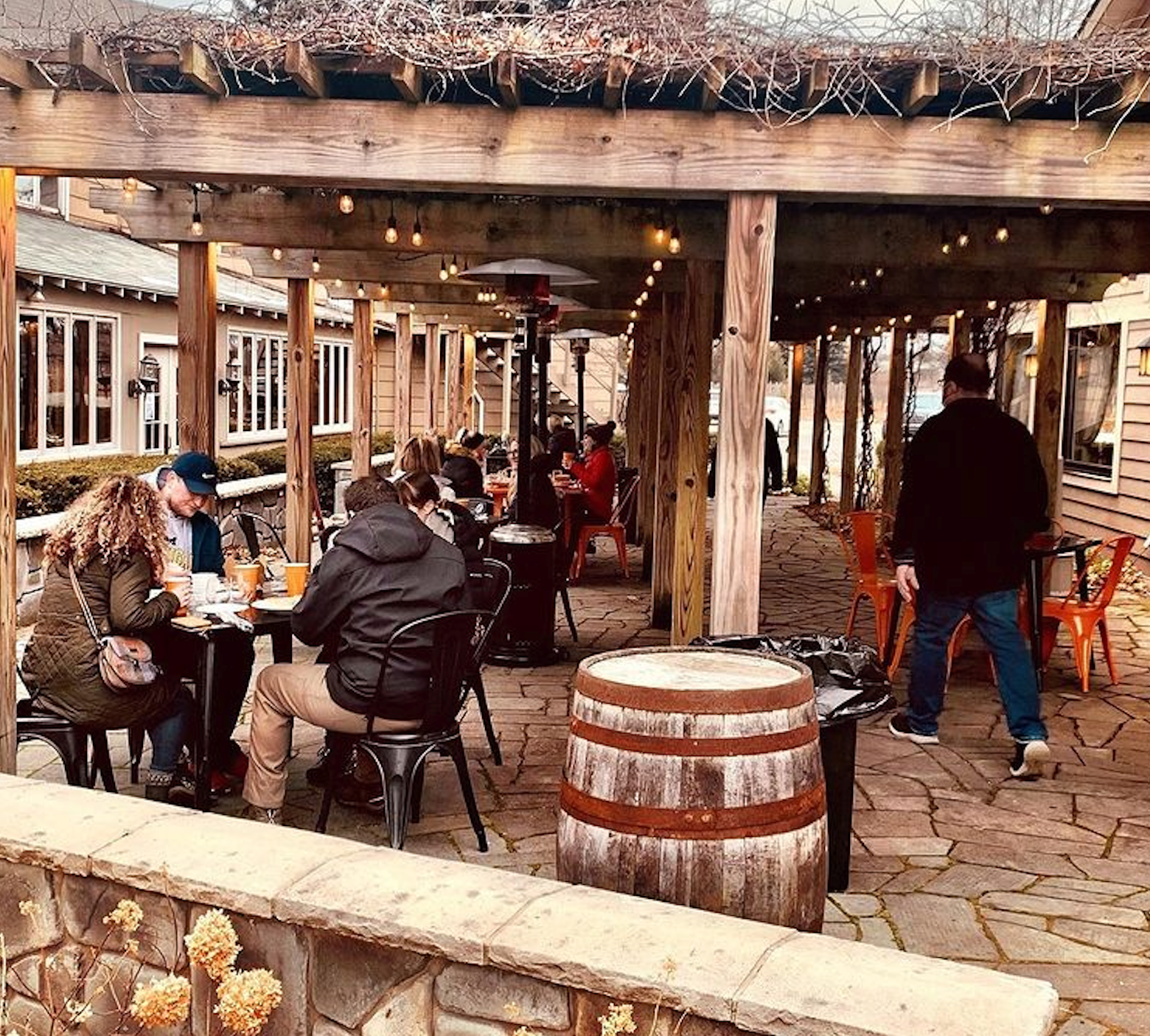 On the Line
Local restaurateurs get personal
At the outset of the pandemic, it's likely none of us knew just how surreal it would feel to go weeks, months, and — for some of us — nearly a year without gathering inside a restaurant.
The simple act of bellying up to a bar, cozying up in a booth, or tucking in to a white-cloth-covered table for a meal with friends, coworkers, clients, or even a first date was suddenly recategorized a life-threatening risk.
Whatever your conviction about the reality of the risk, or the rules intended to mitigate it, we all paid a price in losing that simple pleasure — no one, of course, more than the people whose livelihoods depend on it.
To get a better sense of the in-house experience over the last 11 months, Northern Express reached out to a dozen restaurants across northwest Lower Michigan. Of those willing to share their "family's" struggles and strategies, we opted to highlight the eateries you might assume odds would favor — those located in one of the most densely populated areas Up North, the nationally-known foodie town, Traverse City.
Jolly Pumpkin (pictured above)
Jim DeMarsh, General Manager
Before & Now: With our ability to add additional outdoor tables, we actually ended up with roughly the same amount of seats prior to the onset of the pandemic. Staffing, however, has been particularly difficult, and we anticipate more struggles with this heading into the 2021 season.
Summer Changes: We were able to add about 10 additional patio tables that helped to offset our limited indoor dining. One of the greatest assets we were able to take advantage of is the physical landscape of our property, encouraging guests to BYOB (Bring your own blanket), order take out and have a picnic on our lawn overlooking west bay. Any given evening we could see 15–20 socially distanced groups enjoying our food and craft beverages on our lawn.
Winter Changes: We added heaters, made sure our outdoor fires were lit, and did our best to make an inviting atmosphere.
New Strategies: We certainly had to take a practical approach to the menu items we were offering, in particular, items in which would "travel" well and still uphold our standards.
The Worst: The uncertainty of knowing when we could re-open, when we could call staff back, and having to do so on what seemed like a moment's notice was very difficult.
The Best: By far the greatest moment was right before we re-opened after Memorial Weekend. Every single one of our staff members returned with an eagerness to get back to work. As with most businesses, there is a family-type atmosphere that holds us together.
Amical
Co-owner David Denison
Past & Present: We had 16 tables (seating for 100) inside and eight tables (seating for 32) on the patio, although our occupancy is higher. Before the first shutdown in March, we had 40 staff members and typically employ up to 65 staff members in our high [summer] season. Right now, we're at 27 seats inside, 20 outside, and 25 staff members — most of whom are part-time.
Summer Changes: We added four tables on the street, with umbrellas, which gave us 16 seats. We already had the extra tables; we removed them from our dining room and patio to reduce to the 50 percent capacity restrictions there. The time and investment were absolutely worth it; guests wanted to be outside.
Winter Changes: We invested in additional heaters. Our patio covers, curtains, and drops have been in place for quite some time. [Amical has always been able to seat guests on its patio year-round if they prefer to sit outside.] However, this resulted in zero extra seating because the Grand Traverse County Health Department ruled the outdoor patio not serviceable as an outdoor dining option.
Other Investments: We upped the level of our disinfectant and sanitizing products, along with the frequency of use, installed hand sanitizer stations, and changed to a higher quality, compostable to-go container program. The to-go containers easily added 5 percent to our costs during our carryout-only restrictions. I can't imagine the impact on the landfills across the country or what some of our patrons have stashed in their cupboards.
Worth It? If we are able to keep our staff and guests safe and healthy during these times, then we would have to say the investment in these practices was worth the cost. We have spent a quarter-century building trust with our clients and community. We were not going to throw that away by not complying with health and safety protocols during a pandemic.
The Big Hit: Revenue was down about 40 percent in the summer season and down 65–70 percent this winter.
New Strategies: During our carryout only period, we offered 50 percent off the price of our wine list, restructured our menu to accommodate family meal "take-and-bake" items, offered alternative packaging/sizing on some desserts and menu items. Our curbside pickup was engineered to be touchless if our guests requested this option, and we offered food pickup out back during the summer street closure.

The Worst: The moment we realized that we had little to no control over the events as they continued to unfold. With no experience in dealing with the scope of this type of business interruption, no immediate financial support or insurance reimbursements on the horizon, things initially looked quite bleak.
The Best: The best part I suppose, if there is a best part, was the support from the community. Not just ordering takeout but also how they came together and financially helped so many of our staff through the hardest moment of their lives. It was just remarkable. We always knew the restaurant would survive this because of the community we live in. Our biggest worry was our staff being able to survive this financially and mentally. —Jeffery Libman, Amical general manager
The Flying Noodle
Adrienne Brunette, Owner Operator
Opening Interrupted: [The Flying Noodle, which opened downtown in July 2020] was supposed to be 60 seats with a team of 20 to 25. Now, with just 15 seats, we have a staff of eight.
Changes: With Front Street closed this summer, we were able to add a patio with tables and umbrellas, and seating for 20. This winter — we didn't add any seating; there's no space.
Worth It: Absolutely worth the investment, but it was difficult to come up with more operating capital when we were just opening; [pandemic-prompted expenses] were not in the initial budget. Regardless, it paid off in seats for our guests and jobs for our team.
For Keeps? We do not know if Front Street will be closed to traffic again in the future, but if it is, absolutely. If not, we're located somewhere an outdoor space is proving a bit difficult to make work.
Other Investments: An air filtration system, delivery service, and lots of PPE and cleaning supplies. Also, lots of printing for single-use menus, contact-tracing sheets, signage, and distributing information to guests and staff. We also had a huge additional expense of carryout packaging. In total, about $20K.
New Strategies: We did make several menu changes to accommodate takeout, including adding pizza to the menu and nearly at-cost to go wine and beer.
The Big Hit: Since we were not open last year, we don't have anything to compare it to. But we know the demand for the seats is there, so we estimate a 50 percent or more loss in revenue.
The Worst: By far, having to lay off almost 20 people weeks before Christmas. It makes me well up in tears even now because, honestly, we had made it so far, and it just felt so defeating. To have to deliver such crap news to people you really care about — there is just nothing that feels worse than that moment for me. I felt helpless that we didn't have a job for them, because their jobs suddenly didn't exist.
The Best: When we finally opened our doors for the first time in July. When we started the project at the end of 2019, there was no pandemic, and we were naively plugging away at what was supposed to be an early spring opening. Those first few months of the shutdown, with people unable to work construction, the opening date kept getting pushed back with every extended stay-at-home order; it felt like a 5k that turned into a marathon. When we finally opened those doors and were able to welcome a full — well, 50 percent — restaurant of guests, it was that moment every restaurant owner works toward, and we just looked at each other and said, "We freaking made it!"
Industry Survival Tip: Keep reminding yourselves that while it feels never-ending, this too shall pass. And drink lots of coffee. Wine helps too.
The Good Bowl, Downtown Traverse City
Soon Hagerty, co-owner of The Good Bowl
Before & Now: Before, we had 36 seats and 17­–18 part-time and full-time staff. This summer, we added five [sidewalk?] tables, which added roughly 20 seats, but we still had to focus on occupancy limits. Most people chose to take advantage of our outdoor seating, which was very beneficial. It's always nice to eat al fresco — and it created attention for our restaurant, bringing in more traffic. We couldn't do the same in winter, so we focused on takeout specials and virtual events. Overall, we saw 7 percent less in annual revenue from 2019 to 2020.
Other Investments: We invested in lot of PPE — and also, beautiful 8-foot-tall partitions between tables for added safety; the cost was roughly $1,800.
New Strategies: We created beautiful, branded cocktail bottles, virtual cooking classes, weekly specials to keep things fresh, DIY Dumpling Kits, frozen pho and dumplings, and fun chefs' challenges to create new and unique dishes for our guests. We also relied on our values: supporting our community. We created The Good Bowl Hospitality Fund that supported any foodservice or hospitality worker in TC that needed help, giving gas cards and Meijer gift cards — we were so proud as a team to be able to do that for this struggling industry.
Takeaway: I guess you have to decide what you focus on in times of crisis, the good or the bad. We chose to look at what we could change and then elevate. Our biggest challenge was ensuring the health and safety of our employees; the first time one of our employees contracted it, we had to ensure we handled it well and as thoughtfully as possible. We didn't have a playbook to look at and had to navigate it as best as we could — based on employees first and business second, while balancing each employee's view on the pandemic's impact on them personally.
What Customers Don't See: The day-to-day worry of what day you will have to shut down the business if there is a COVID breakout was paralyzing and emotionally taxing. And how to keep staff on during a shutdown and loss of dine-in. We had to keep paying our key players, regardless of sales, to ensure we could retain that top-tier talent to serve our guests when things opened back up.
Survival Tip: I truly believe you have to take care of your team first, otherwise your restaurant will never sustain a culture of excellence and growth.
JUST A BIT OUTSIDE
A look at Dinghy's Restaurant & Bar, Downtown Frankfort
Owner Steve Christian
Past & Present: We had a seating capacity of 96, with 16 full-time and 36 part-time staffers; under dine-in restrictions, our seating capacity was reduced to 26, with two full-time and six part-time staffers.
Seasonal Changes: We were hit harder than many other restaurants because we were not able to add any additional seating [in any season]. We don't have a patio, and the City of Frankfort prohibits sidewalk tables. Because Dinghy's is a very small restaurant, compliance with the social distancing restriction eliminated almost 75 percent of our seating.
The Big Hit: Our full-year sales were down 69 percent, third-quarter revenues down 81 percent; first-quarter revenues down 31 percent.
Added Costs: Packaging for takeout orders. We replaced Styrofoam clamshell boxes that cost less than 10 cents each for quality plastic microwaveable boxes that cost 47 cents each.
Worth it? The improved packaging helped to establish a strong takeout business, which continued after dine-in service restriction was lifted.
New Strategies: We condensed our menu, eliminating several items to simplify takeout packaging and to minimize food waste generated by low-volume menu items.
The Worst: Losing a lot of perishable food — we gave it to employees and assisted living homes — and the constant effort to obtain sufficient financial resources to "weather to storm" was hard, but the very worst was having to lay off employees.
The Best: Lots of support from our locals (with strong takeout sales) and lots of contributions to a tip jar we set up for servers and bartenders that were no longer earning the tips they had been accustomed to.
Survival Tip:
Remain flexible. As soon as you think you've got it all planned out, the governor/MDHHS will move the goalposts again.
SUPPORT YOUR CULINARY COMMUNITY: EAT OUT!
As our region's service industry emerges from the state's second indoor-dining shutdown and into a winter season rife with restrictions and still more unknowns, we encourage you to support their community's local restaurants while you still can. Dine-in, take out, and take advantage of special events like these:

• Traverse City's Restaurant Week, expanded for the first time from one week to two, will run Sunday, Feb. 21 to Saturday, March 6. Thirty participating restaurants will offer either $25 or $35 three-course meals for dine-in or carryout. For links to menus and reservation and ordering information, click on Events at www.downtowntc.com.
• Harbor Springs Area Spring Restaurant Week starts Feb. 26 and runs 10 days, until March 7. So far, 10 restaurants are offering up special menus and deals, with more likely to join. For the latest participants and menu peeks, click on Events at www.harborspringschamber.com.
Trending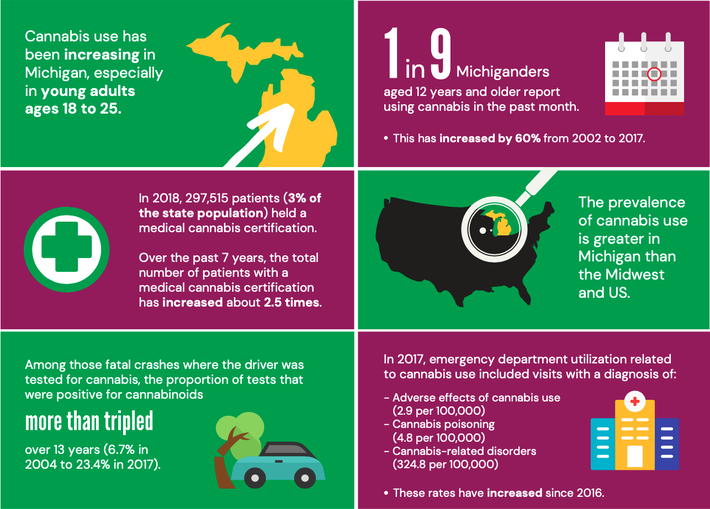 Buzzkill
In 2008, Michigan voters approved the use of medical cannabis by residents with certain health conditions. A decade later,...
Read More >>
The DIY Lobotomy
"Did you read the review in The New Yorker of the new Philip Roth biography?" I asked my well-read conservativ...
Read More >>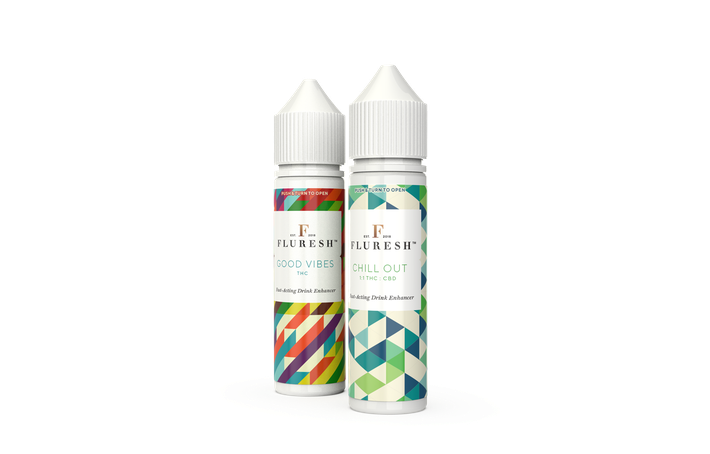 Eat, Drink, Rub: THC Products Review
Progress, thy name is marijuana. Despite what for any other industry would be major stumbling blocks — major disrup...
Read More >>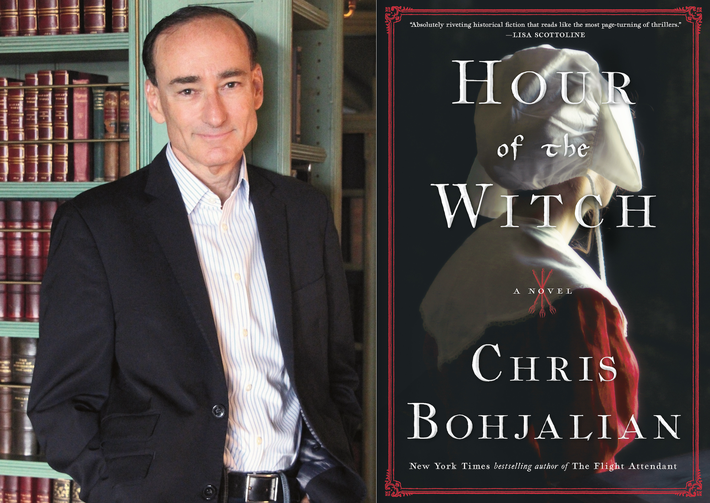 Sneak Peek: Chris Bohjalian to Talk with Locals Before Next Novel Drops
Award-winning author Chris Bohjalian is one of those people who was born to write. A schoolroom hobby-turned-carefully-hon...
Read More >>
↑