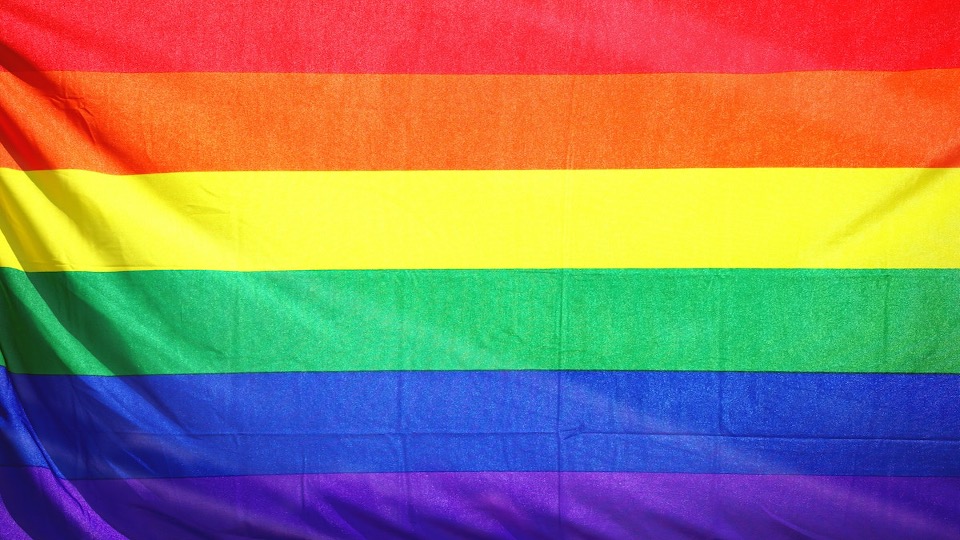 The Post-Pandemic Rise of Up North Pride and Polestar
Up North Pride Week in Traverse City promised to be extraordinary in June 2021. Though the pandemic had forced cancellation of the annual event in June 2020, the celebration in 2019 had shown remarkable support from business sponsors and welcomed more than 6,000 attendees.
Adding something extra special to the 2021 party, a statewide triumph: For the first time ever, Michigan's legislature had passed a resolution officially recognizing June as LGBTQ+ Pride Month.
And then, about a month before June, faced with yet another COVID spike in the region, Up North Pride announced it had made a tough decision: For the safety of the entire Up North community, the nonprofit would shift its annual celebration and almost all of its traditional, beloved events—Drag Night, the Visibility March, and more—to October.
The shift from summer to fall was a gamble, sure. But it's proven to be one of the best decisions Up North Pride could have made—so good, in fact, the nonprofit is doing it again this year.
"As you know, Traverse City is very busy in the summer. And as relevant as doing Pride Week in June is, we've found that we can put on a much bigger and better Pride in the fall," says Kendall Kotcher, UNP's social media co-chair. "And Pride is year-round anyway for us. So if we have limited funds, as we do as a nonprofit, and we have limited capacity, because we're all volunteer-led, we might as well put on a bigger, better Pride in the fall."
That doesn't mean the group is letting June pass without notice. As it did last year with the theme "Catharsis," the organization this year invited artists to craft giant public art installations in shipping containers displayed around the region. Viewers can see the installations for this year—theme: "Unconditional"—until June 30 in three places: outside the Dennos Museum on the campus of Northwestern Michigan College, in Traverse City; at Iron Fish Distillery, in Thompsonville; and Short's Brewing Co.'s Pull Barn Tap Room in Elk Rapids.
Come fall, the celebration continues—only stronger, safer, and more stellar by design.
"By hosting in late September or early October, a lot more local businesses have more capacity for us, to either offer in-kind donations or to sponsor us. And that's huge for us," says Kotcher. Nearly every event, save for a few ticketed shows like comedy night or intended fundraisers, are free, and UNP is determined to keep it that way for the community.
Hosting in a less busy season also allows more locals—whose summers are also their peak busy season in terms of work, family, and social obligations—to participate as volunteers and attendees.
Another perk: Better entertainment. Last year, UNP was able to book famous drag queen Ben de La Creme for its annual epic drag show. This year, the organization is also able to afford a number of "super performers" in October because it's not competing with so many other Pride-related June events that are also clamoring to book them.
So was the pandemic season change a blessing of sorts for UNP? "If we can get more support in the fall then, yeah," Kotcher allows. "It was kind of a blessing."
The pandemic, says Pam Amundsen, UNP vice-president and co-development chair, also gave UNP something key to its mission: "Space to hear the needs of the queer community—like wanting alcohol-free events and more programming throughout the year and opportunities to meet others in the queer community—and we've worked to include these in our overall shifts/efforts."
To learn more about Up North Pride, its remaining June Pride events like Queer Trivia at Short's Pull Barn (June 24), or related community-led events, such as the Queer Tales Book Club at the Traverse Area District Library (June 26) or Queer Climbers Meetup at Elev8 (July 10; second Sunday of every month), visit upnorthpride.com.
Polestar's Perspective
"For Polestar itself, the pandemic was kind of terrible," says Jocelyn Link, chairperson of Polestar LGBTQ+ Community Center. The organization lost not only its physical community center within the first few months of the pandemic, but also its most popular event—and critical annual fundraiser—its LGBTeens Queer Prom. "We essentially went into hibernation mode for about 18 months."
Link says that although the Traverse City-based organization—which connects, advocates for, and serves as a region-wide resource for LGBTQ+ adults, teens, and their parents—still doesn't have a permanent space, it's been slowly reintroducing in-person gatherings and events.
Link says it's been a different kind of relief for the youth to get together again: "To be with other people who just 'get' them. Even the best and most well-intentioned parents will not 100 percent understand what their kids are going through. So just having these spaces is nice."
Because LGBTeens Up North is specifically for kids age 13 to 18, Link says they try to host the meetups in a relatively isolated spot, minimizing the risk of a parent or other adult—besides the two adult chaperones, of course—walking in, so the kids can feel free to just be themselves.
She notes that youth today seem to be more comfortable in their own skin than generations past. "It's almost like gender and sexuality is almost an afterthought for a lot of them. At least the ones that I interact with, they're just so open about it."
She gives the example of a recent icebreaker to kick off a recent LGBTeen Up North meeting. She asked the kids to share what letters of the "Alphabet Mafia" (what some call the extending string of letters comprising, at last count, LGBTQIA2S+) apply to them.
"I gave my examples and some of the teens said, 'You know, I haven't even thought about this question in forever,' … while with older people, myself very much included, we tend to focus more on the labels or the words."
As for those still struggling to understand or accept any adult or kid questioning their gender identity or sexuality, Link welcomes you—alongside anyone in the "Alphabet Mafia" and its allies—to reach out to Polestar for support.
Parents are especially welcome, she says, adding a few words of advice: "I think that the most helpful thing is just to accept kids for who they are. If you don't, they're going to have no problems writing you out of their lives. But by supporting them, those kids are going to lead not only a longer life but also a much, much happier life."
To learn more about Polestar's in-person and virtual events, educational resources, and support in Grand Traverse, Leelanau, Benzie, Antrim, and Kalkaska Counties, and beyond, see tcpolestar.org
Trending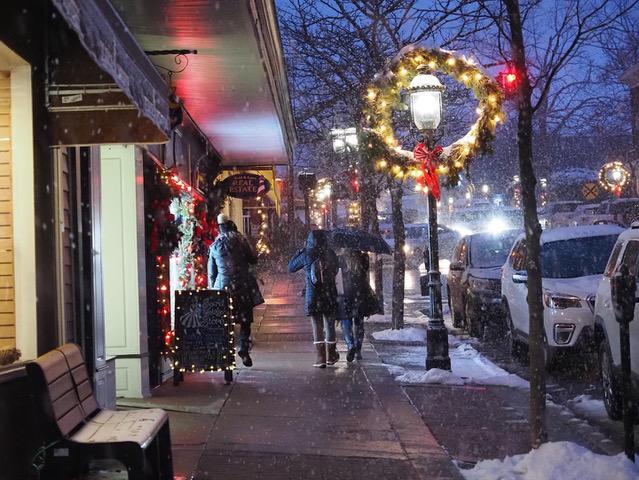 Jump Start Holiday Shopping
Downtown Petoskey hosts their Holiday Open House on Friday, Dec. 2, from 6-9pm as Santa flies into town to light the giant...
Read More >>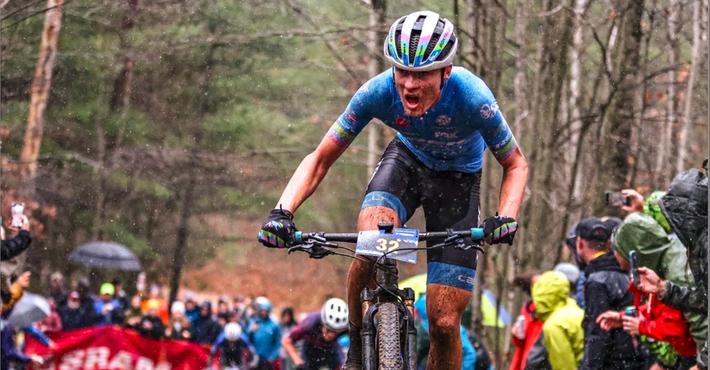 A New Gear
If last week's snow made you think the two-wheeling season is over, think again. Tuesday, Nov. 29, is the official l...
Read More >>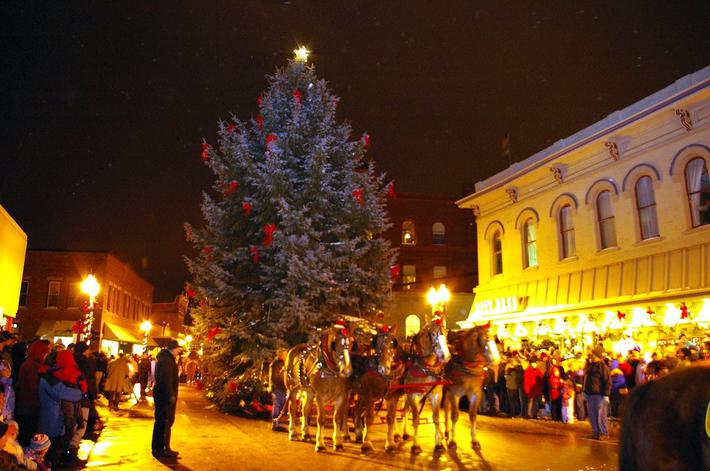 Jingle All the Way to Manistee
The town of Manistee is going into full holiday mode—and going back in time—this weekend. Friday, Dec. 2, the ...
Read More >>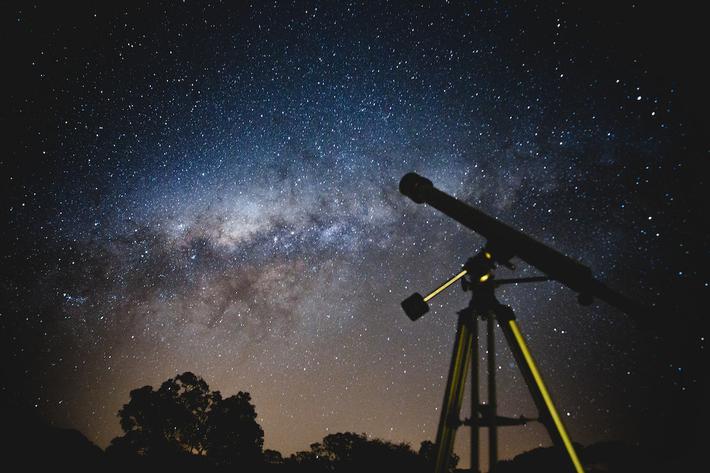 Aim for the Stars
Aliens may walk among us, but this weekend it's our turn to wander through the galaxy. On Saturday, Dec. 3, the Denn...
Read More >>