Dreaming Big
TC nonprofit Single MOMM has big plans for a recent Impact100 grant
After 15 years of operation, the Traverse City-based support group and resource center known as Single MOMM is hitting its full stride—and receiving a recent Impact100 grant is only helping to accelerate their efforts.
Single MOMM (the extra "M" stands for "ministry" while simultaneously serving as a more search-friendly SEO differentiation from other websites) started in 2008 when founder and executive director Jennifer Finnegan Pool found herself needing a place to meet and socialize with other single moms in the Traverse City area. Since then, the nonprofit has expanded its programming to include not just event nights but also mentorship courses, housing assistance programs, and a variety of classes both online and in-person to help give single moms the skills they need to support their families.
"The first thing is mentoring," says director of philanthropy Kammie Richardson, who was a volunteer for a decade before first joining the board and then becoming an employee. She explains the nonprofit's Mentorship 360 program "means around the circle, 360 degrees, where whatever a woman needs, that's where the mentor would enter. Parenting help. Guidance through the legal system. Financial assistance, meaning 'help me get on a budget.' Educational help. Vocational help. The area of their most present need: that's where that mentor would begin."
There are also a rotating series of multi-week programs called Acquire Classes, which focus further on parenting skills, financial planning information, and other supportive topics. Meanwhile, the A.R.R.I.S.E. residential housing program helps moms maintain housing for up to two years while they work through trauma, pay off debt, or build the skills they need to remain independent.
Big Growth
Partly due to the pandemic, they've extended all of those services dramatically throughout northern Michigan.
"Our organization exploded during the pandemic for hard, complex reasons, but there's so much goodness that came out of it," Pool says. "What I mean by that is we were open the entire way through the pandemic, and it allowed us to walk with women in a deeper sense, understand the dynamics within their families at a deeper level, and realize that we could do so much better. We could meet them where they were at in a better way than what we were doing."
That realization has led Single MOMM to expand their services throughout seven counties. They also launched a rural expansion initiative in 2021 that has helped them to serve approximately 2,000 families each year, according to Pool.
The heart of that expansion is due to the lack of affordable housing and affordable childcare near Traverse City. "All the things that the pandemic created—job loss, child care loss—moms haven't been able to stay in Traverse City," says Richardson. "They can still work in Traverse City, but they can't afford to live here. And that's a big change. 80 percent of the women [we serve] are the ALICE population [Asset Limited, Income Constrained, Employed] where they're employed, but not making enough."
"We've grown out of necessity," Pool says, "[because] the level of need has increased significantly. And I'm not talking about the level of women walking through our door that don't work … I'm talking about the level of need for the hard-working single mom that works two jobs. They should be able to sustain their family, and what we're finding is that they can't."
Pool has the same outlook on the nonprofit's geographic expansion as well. "I think that's the dilemma for a lot of nonprofits in our area. We are a spread-out community. So we have many moms that we work with that work here [in Traverse City], their kids are in school here, but their lives [are] 40-50 minutes away. And they do that for affordability," Pool says. "So how do we help them thrive in their communities?"
Big Impact
Enter: The Impact100 grant. Impact100 of Traverse City is made up of hundreds of women who make an annual gift of $1,000. Those dollars are pulled together and distributed annually to create several six-figure—aka mission-changing—grants to nonprofits in the area. In fall 2022, Impact100 awarded three grants of $112,000 each to Single MOMM, Friends of the Garden Theater, and North Country Trail Association. In 2023, they aspire to grant out half a million dollars thanks to the collective resources of the 500 women in their growing organization.
Prior to receiving the grant, Single MOMM created a mobile office to focus on their community in the Cadillac/Lake City area rather than simply invest in a new office space. (The organization currently operates out of space in the Cherryland Center mall.) A year and a half ago, the organization acquired a 28-foot mobile classroom formerly used by the Department of Homeland Security, and, after some grant-funded retrofits and branding updates, began serving Wexford and Missaukee counties along with a new area director and a local director.
"It's truly a classroom on wheels with a cab," Richardson explains, "but we needed something that wasn't going to break down. It's working, but we needed something different."
Based on the success of the first mobile office, the Impact100 grant will be used to take their second mobile office—which will focus on families west of TC—to the next level.
"Our desire is to buy a truck that can tow our trailer full of supplies, as well as the second mobile office which we're thinking is going to be more of an Airstream model," Richardson says. "We have our area director who is already lifting this expansion without the trailer by beginning to identify … how many single mom households there are in Benzie and Leelanau counties."
That data became part of the grant process, and the work of open houses and outreach to churches and community businesses is ongoing. Single MOMM expects to have the trailer purchased by fall, with retrofitting complete and ready to go by 2024.
Big Goals
A program that isn't limited by physical presence is their 13-week reVIVE course, which has been a part of Single MOMM for years. Based on videotaped lessons and small-group discussion sessions, the course is available for use nationwide with plans to produce similar programming based around other Single MOMM classes.
"We have grown this organization by developing single moms to lead other single moms. We've empowered the very women that we're serving to rise up and be able to lead, engage, and help guide other women. It's a model that is not being done nationwide, and we have had a lot of interest around the nation in what we're doing," Pool says.
One thing is certain, in spite of the organization's larger geographic footprint, Traverse City will remain Single MOMM's base no matter what.
"Our rural development is this incredibly innovative way to reach women right where they're at, but Grand Traverse is our home. It's our headquarters," Pool says. "Everything we do, we do that out of this area."
To learn more about their programming, support their expansion efforts throughout northern Michigan, or find out how to get help yourself, visit singlemomm.org.
Trending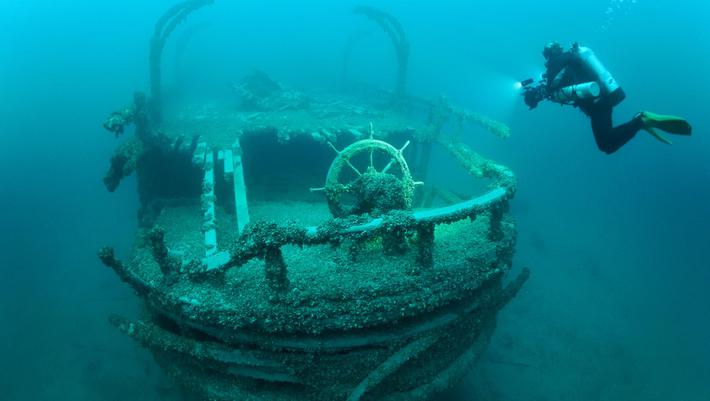 Shipwreck Whiskey: What's Happening with the Westmoreland and its High-Proof Treasures?
Few shipwrecks in the Great Lakes pique the fascination of armchair treasure hunters as much as the Westmoreland, a cargo-...
Read More >>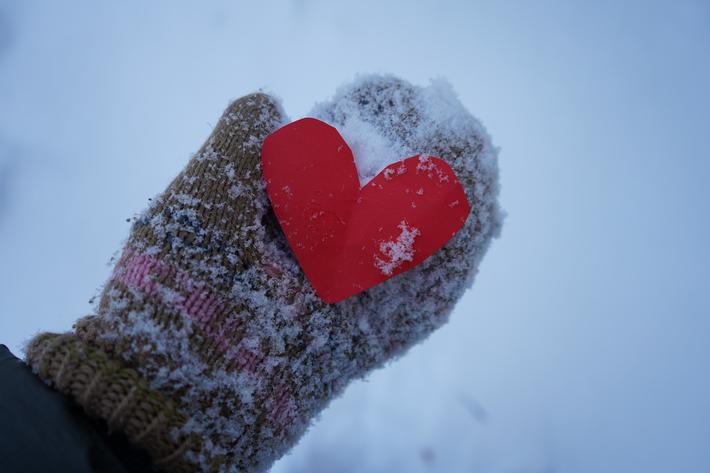 Merry Mittens
The Mitten Real Estate Group of Traverse City is helping make the season bright by kicking off their first Mitten Drive, w...
Read More >>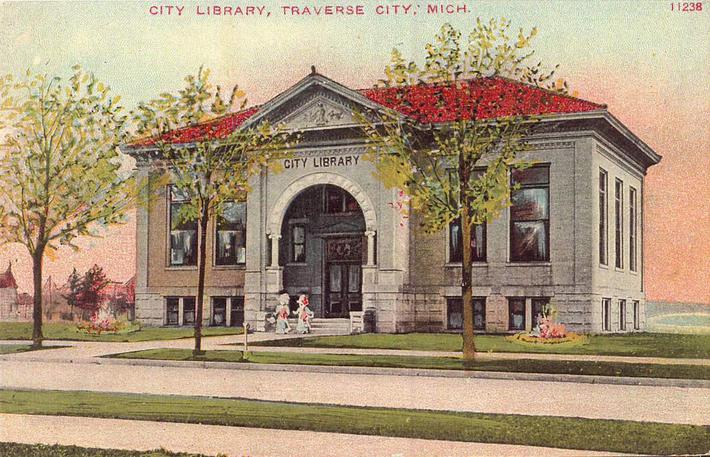 A Literary History of TADL
Next year, the Traverse Area District Library (TADL) will celebrate 155 years of lending books and knowledge in northern M...
Read More >>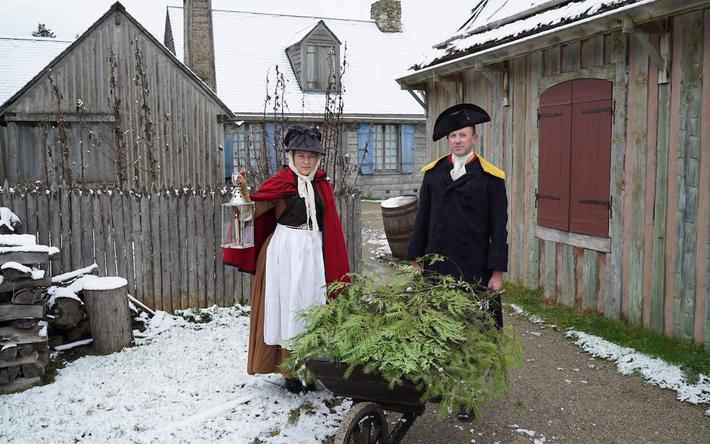 A Colonial Christmas
Christmas is coming to Colonial Michilimackinac in Mackinaw City on Dec. 9. Storytellers will bring to life the stories of...
Read More >>