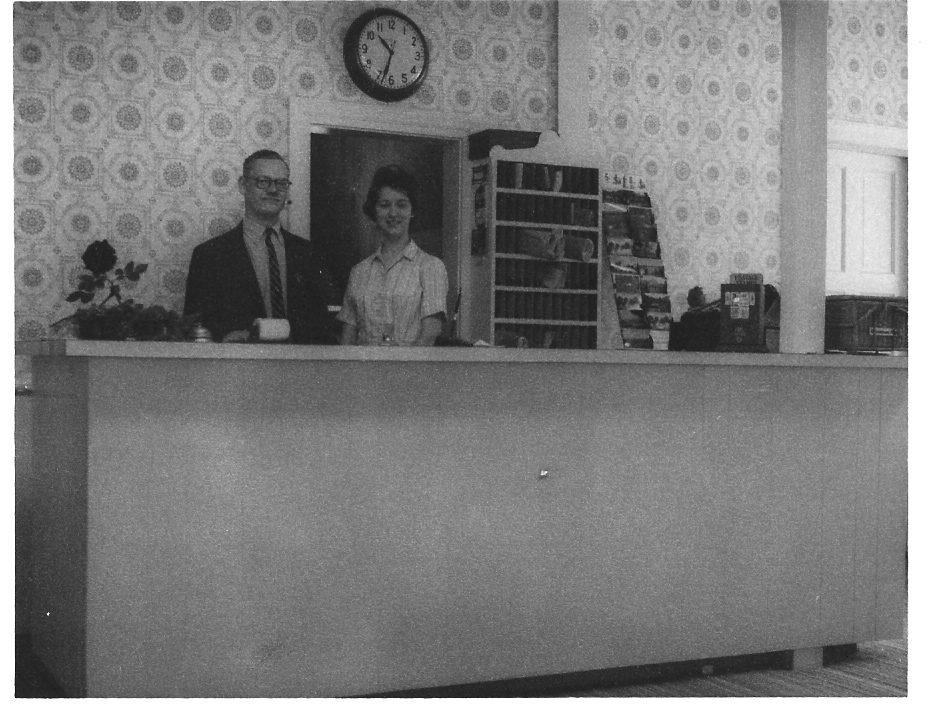 The Couple who Turned One Hotel into an Up North Hospitality Dynasty.
Stafford and Janice Smith: Be their guest
Stafford Smith is known as one of the region's foremost hospitality professionals, with iconic Northern Michigan properties like the Bay View Inn, the Perry Hotel, and the Weathervane Restaurant under his umbrella. But his nearly six-decade career wasn't planned; it was built on several happy accidents, a love story, and plenty of perseverance.
And he wouldn't have it any other way.
"I came into the hospitality industry by chance and by fate," Smith says. "It's been a great ride ever since."
HAPPY ACCIDENTS
Smith was born in Petoskey while his folks were vacationing at the family cottage, and he returned year after year for summer vacations. By the time college rolled around, he found himself working at the Bay View Inn in what he expected to be "just a summer job."
During Smith's early tenure at the hotel, seasonal guests would flock north via train and automobile for weeks at a time, but fled as soon as colder weather appeared after Labor Day, creating perfect summer employment for a college student. The inn was owned by Dr. Roy Heath, who was the inn's proprietor in the summer months and a Michigan Tech professor of physics and chemistry during the rest of the year.
"He worked on the atom bomb during World War II and the Fermi Project," Smith says. "Why would a guy like this own a hotel? Well, he, like myself, worked at the Bay View in college, and when it started getting run down in the late '40s, early '50s, he bought the Bay View because it meant so much to him."
Smith returned the next several summers, working his way up the hotel ladder. In the spring of 1960 (the end of his senior year), he got a letter from Dr. Heath. The doctor had gotten a new position at NMU and needed someone to operate the inn on his behalf if he was called away for work. Smith, of course, said yes.
A LOVE STORY
Thank goodness he did, as it was this stroke of luck that led Smith to meet his wife.
"One of my responsibilities was to take over the staff and do some hiring," he explains. "One of the staff members ended up being my dear Janice, my future wife. When I read her application, I was struck by the things that she had done in college and in high school." Laughing, he adds, "It was more than love at first sight: it was love over an application."
The lovebirds — who recently celebrated their 59th anniversary — decided to wait to get married until the following summer after Janice had finished her final year of college. They knew they wanted to live in Northern Michigan, so Smith took a promising position at the Perry Hotel. But the smooth sailing toward the wedding hit a bump in the road when the Perry Hotel went under new ownership and Smith was let go.
Never one to be down for long, Smith called his old boss Dr. Heath. Heath was in the process of selling the Bay View Inn and wound up convincing Smith to take over the hotel.
"That's how I became a hotel owner in 1961," Smith says. "We had signed a land contract before the wedding. We were married in the third week of June, and the fourth week of June, we opened up as the new proprietors of the Bay View. We were both 22 years old at the time."
PERSEVERANCE, PART I
The learning curve was steep for the young owners, but by then Smith had "worked every shift in the place," from the dishwasher to the kitchen to the front desk. Little by little, he began making improvements on the building, renovations that were spurred on by the end of train service to Northern Michigan in the early 1960s. Now, to draw visitors north, the Bay View needed to step into a new realm of hospitality.
"This was a summer hotel had been built in 1886," Smith explains. "It didn't even have foundation walls. It was like a big cottage, and only twelve of the sixty-three rooms actually had its own bathroom.)
Smith also dreamed of having year-round business in Petoskey, which was beginning to branch out into skiing and other off-season attractions. That dream led to using the Bay View's large kitchen and dining area for special events and catering jobs. When asked for a favorite memory from those early days, Smith tells the story of an event with the Bay View Association's recreation department.
"I was part of [the program] growing up," he says. "The first year we had the inn, I said to the gentleman in charge, 'You've run a beautiful program here. We don't have any money, but is there something that we can do to help?' He said, 'Most of our kids are volunteers. I'd like to have a nice dinner together at the end of our season, and send these people off on a high note."
Smith jumped at the challenge, creating a formal event that allowed the young volunteers to dress up and enjoy a night out with great food. And that tradition, started decades ago, still continues today.
PERSEVERANCE, PART II
As the Bay View Inn took root under his ownership, Smith began expanding his portfolio. Not all the ventures succeeded, like the Birchwood Inn, an investment that was disrupted by the oil embargo in the 1970s. Several of them evolved, like The Pier in Harbor Springs, which began as an outdoor patio in the 60s — which Smith admits was about 30 years ahead of its time — and had to start fresh.
But many of Smith's endeavors still stand today. Gaining the Weathervane Restaurant in Charlevoix was "a real success," and Smith is proud to be tied to the "absolutely gorgeous building." The Perry Hotel came next in 1989, following the bankruptcy of the previous owner, Arthur Curry, whose story involves counterfeiting, kidnapping, ransom, and prison. Thankfully, the most recent acquisition, the Crooked River Lodge in Alanson, had no such drama.
But through all the ups and downs, Smith stuck to a specific code in his personal and professional life.
"I'm a Rotarian," he says. "When I make decisions, I think about these four things: Is it the truth? Is it fair to all concerned? Will it build goodwill and better friendships? And will it be beneficial to all?"
PERSEVERANCE, PART III
Of course, the ups and downs are never over, especially as COVID-19 has thrown the hospitality world for a loop. But Smith points to a driving force that can weather any storm: giving customers a great experience.
"One of the things that I've always believed is that when people come into your operations, one of the things they're trying to do is create memories. I try to instill that in all our folks: These people are walking to our front door, and they're looking for a positive experience we can provide. A lot of people are under a lot of pressure right now, so you just have to put on your kindness hat as much as possible."

**FAMILY MATTERS**
A few words from Smith's cousin and COO, Brian Ewbank
We checked in with someone whose known Stafford Smith since his early years — his cousin and COO of Stafford Hospitality, Brian Ewbank — to see what he had to say about Smith's working style.
Hard Work
"My earliest work memory of Stafford was watching him wallpaper one of the guest rooms at the Bay View Inn," Ewbak says. "I wondered at the time, 'Why is he doing this if he owns it?' Well, over the next few years, I ended up working for him during the summers and found out that just because you own something it doesn't mean you work less; you work more."
No Problem
"With Stafford nothing is a problem, just an opportunity," he adds. "Once, we were hosting a banquet at the Bay View Inn with about 100 doctors. I was bartending, and one of the doctors wanted a Hummer, which is an ice cream drink. I thought, 'Boy, once the other doctors see that, they'll want one.' Sure, enough they all lined up. We only had one blender, so I went to Stafford and told him what I thought was a problem. He said to bring five fifths of rum to the kitchen, and [when I did], he had ten gallons of vanilla ice cream in the sixty-quart paddle mixer."
Bottom Line
"Stafford is Mr. Hospitality," Ewbank concludes. "Can't really say anything more about him. He treats me the same way he treats anyone he encounters — always with a smile and always with time to talk."
Trending
Pronouns 101
My first assignment in an online graduate-level class was to provide information about my background, including my pronoun...
Read More >>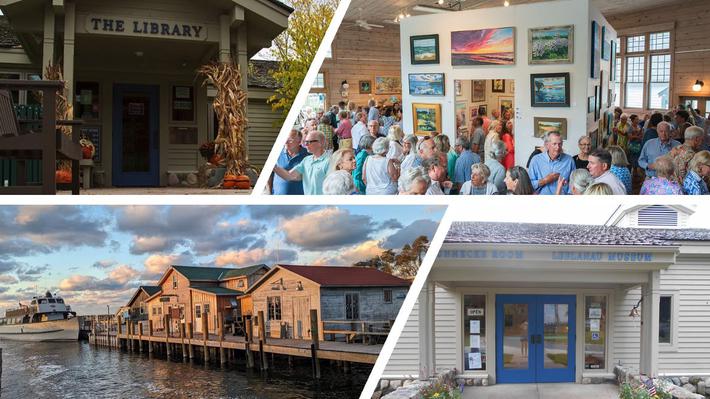 Collaboration Is the Name of the Game
How long does it take to create a cultural center? As few as three years, or as many as 170. Sometimes both. The organiza...
Read More >>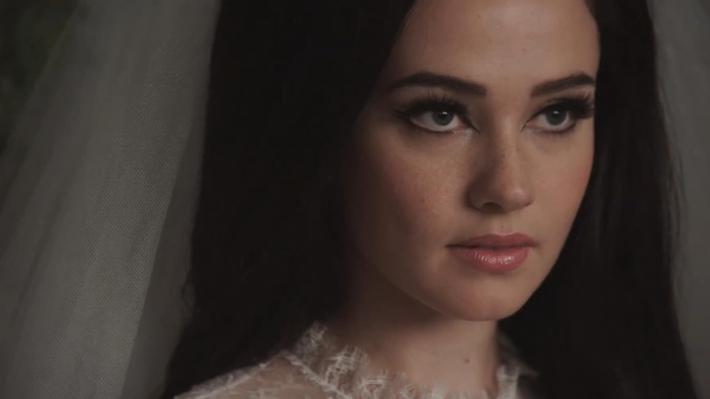 Film Review: Priscilla
While you will certainly be mesmerized by the haunting lead performance from newcomer Cailee Spaeny—and be impressed...
Read More >>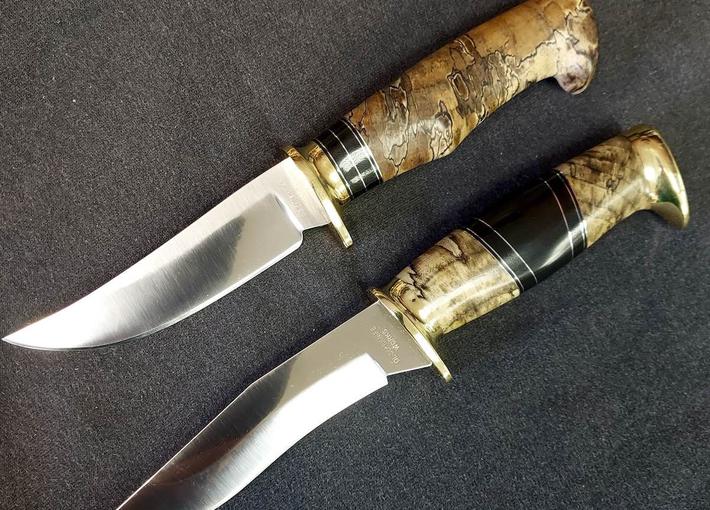 Bespoke Blades
What do you do with a battered ice skate, an old rubber puck, a cracked hockey stick, and a gob of tape? Pitch 'em, ...
Read More >>