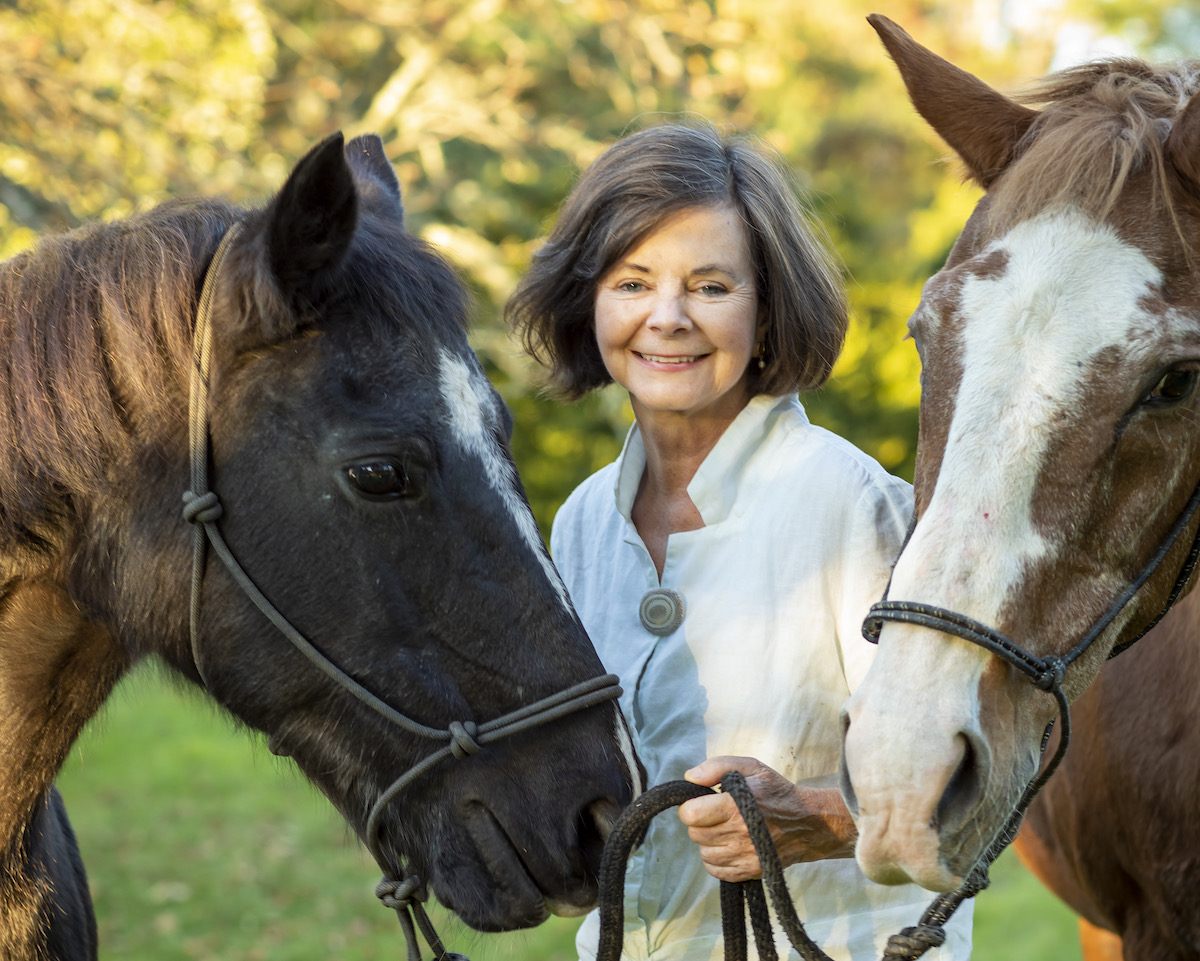 Straight from the Horse's Mouth
Horse racing, art intrigue, and forgotten U.S. history blend together in Geraldine Brooks' latest novel
What does a Smithsonian scientist have in common with an enslaved horse groom and a 20th-century art collector? The answer might surprise you.
In her newest book, Horse, Pulitzer Prize-winning author Geraldine Brooks chronicles the legacy of distinguished thoroughbred Lexington in a multi-tiered narrative packed with love, endurance, and oppression that permeates American history.
Join the National Writers Series (NWS) on Tuesday, June 13, (both in-person and via livestream) as Brooks takes the stage for an event that's bound to stirrup conversation.
Catching the Horse Bug
Australian-born author and journalist Geraldine Brooks has always known she was a writer. "I wanted to be a newspaper reporter from the time I was a little girl," she says.
An alumna of Columbia University, Brooks spent more than a decade in journalism, including stints at The Sydney Morning Herald and The Wall Street Journal, where she covered international crises as a foreign correspondent. From there, she turned to novel writing after her first son was born. "I decided to see if I could turn an idea that I'd been thinking about for years into a novel," she says.
That idea became Brooks' debut book, international bestseller Year of Wonders (2005). Since then, she's written 11 more titles, including Pulitzer Prize-winner March (2006), as well as bestselling novels People of the Book, Caleb's Crossing, and The Secret Chord. She has also authored three nonfiction works: Nine Parts of Desire, Foreign Correspondence, and The Idea of Home.
She wasn't bitten by the "horse bug" though until she hit middle age. In fact, says Brooks, she'd never thought much about horses until an extraordinary ride at a writer's conference changed everything. "It was just by chance, but it was such an ecstatic experience," notes Brooks. "I just fell in love with [them]."
Now a self-proclaimed "horse-fanatic," Brooks even has a mare of her own, a gentle-souled pony named Valentine, and highlights the lessons in communication and leadership we can learn from them. She tells us establishing mutual trust with equines calls for a blind leap of faith. "It takes a lot of patience to get there, but when you can create that bond, it's very special," she says.
Better Than Fiction
It's this interspecies bond that inspired her newest novel, Horse. Set in three distinct time periods from the mid-19th century to present day, the novel follows Lexington, a record-breaking thoroughbred, and the forgotten history of racism and enslavement in American horse-racing.
The spark for the story, Brooks explains, arrived when she overheard a Smithsonian official discussing the delivery of Lexington's skeleton to The Museum of the Horse in Kentucky. "He was talking about this horse's remarkable racing career and what racing was like in the antebellum period," she says, "and I was like, 'That is my next novel. I'll be able to unite my fascination for horses with something actually gainful.'"
(Quick history lesson: Lexington, named for his Kentucky birthplace, was a champion American racehorse that lived and competed in the 19th century. Throughout the 1850s, he won all but one of his races, earning his owner the modern equivalent of about $1.5 million. For 20 years, Lexington held the title of fastest horse in the world. He was also the country's greatest stud sire, fathering nearly 600 foals and the most racing champions in U.S. history.)
The timeline begins in the 1850's South, where a young Black groom named Jarret forges a bond with Lexington as a foal. Meanwhile, a young artist is joining the Union side of the Civil War. Jump 100 years into the future, and a gallery owner becomes obsessed with a remarkable painting of a horse. Jump again to 2019, and a Smithsonian scientist and an art historian are piecing together the history of Jarret, Lexington, and the novel's other core characters.
The art thread of the novel, says Brooks, was something of a surprise. (We won't give too many spoilers, but it involves said equestrian portrait and an edgy art gallerist.) Brooks caught wind that there was a painting of Lexington and his groom painted by Thomas Scott while researching at the Smithsonian.
"The provenance of the painting opened another mystery," she explains, which sent her digging in the weeds of 19th-century art for answers.
It's exactly this better-than-fiction setup that the author in Brooks just can't resist. "I'm attracted to stories that [feel] incredible but actually happened," she explains, "because they're just more intriguing when they're true."
Her historical fiction practice, she says, is to follow the facts as far as they lead, uncovering as much information as possible. And if the line ends before she's finished?
"When the research runs out, the voices fall silent, or the people you're interested in didn't get the chance to tell their story, that's where the novelist's imagination comes in," she says.
Digging into the Past
Brooks quickly discovered that one of her main characters fell into that third category without the chance to tell his story in the 1800s. At that time, owning a great racehorse was a critical factor of white gentleman status, a standing that came with social prestige, not to mention high-stakes financial gain. But the success of those racehorses often came down to the skill and expertise of their enslaved Black stablemen.
To thoroughbred owners, these stablemen were invaluable, and as a result, they were often respected in a way that other marginalized groups weren't. "It was a really fascinating aspect of the period," notes Brooks. Nonetheless, while the history of horse racing—which was not only a "national obsession" but also ubiquitous, as most people traveled by horse—has been well preserved across the centuries, Brooks found that the lives of Black grooms were poorly documented, if at all. To flesh out that narrative, Brooks relied heavily on the work of historians excavating the antebellum era.
Writing those characters, though, was a source of trepidation for Brooks, especially in the context of recent discourse surrounding appropriation.
"There's been tremendously important [conversation] around whether white writers can imagine Black lives," she notes. "I felt that responsibility acutely. … I couldn't write [the book] without the Black characters, because that would be erasing the contributions of those men again."
To ensure an accurate representation, Brooks took "a lot of deep dives" into the lived experiences of Black community members. "I wanted to get the details as close to something a person [in that position] would experience," she says.
She does, however, note that sometimes imagination must transcend identity, at least when it comes to fictional works. "Otherwise, we wouldn't really be able to have literature at all," she adds.
About the Event
An Evening with Geraldine Brooks takes place on Tuesday, June 13, at 7pm at the City Opera House in Traverse City and via livestream. Tickets range from $36-$46 (plus fees) and come with a hardcover copy of Horse: A Novel. In-person tickets can be purchased through the City Opera house, and livestream tickets can be found through the links on the National Writers Series website. The guest host for the event will be Michigan author and educator, Anne-Marie Oomen. For more information, visit nationalwritersseries.org.
Trending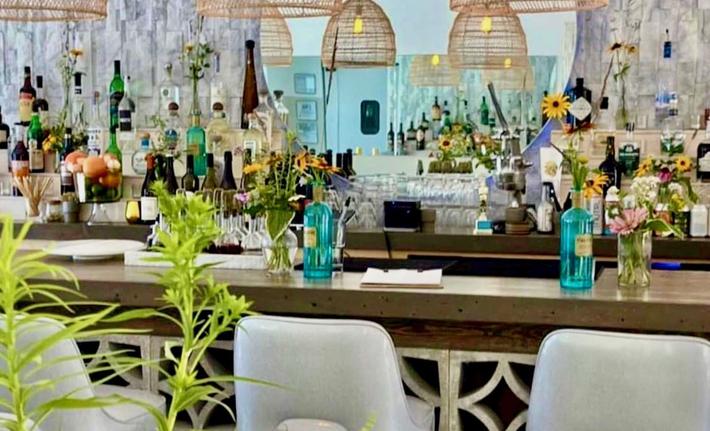 Your Fall Restaurant Guide: Six Spots to Stop for a Bite in Northern Michigan
The weather may be cooling down, but the culinary scene in northern Michigan is heating up. This summer, we explored six n...
Read More >>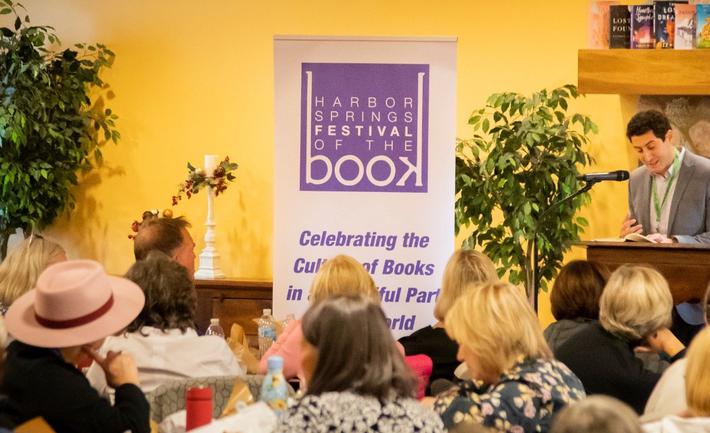 A Weekend of Books
It's a bookish weekend in Petoskey, Bay Harbor, and Harbor Springs! (Be still, our literary hearts!) First up is the...
Read More >>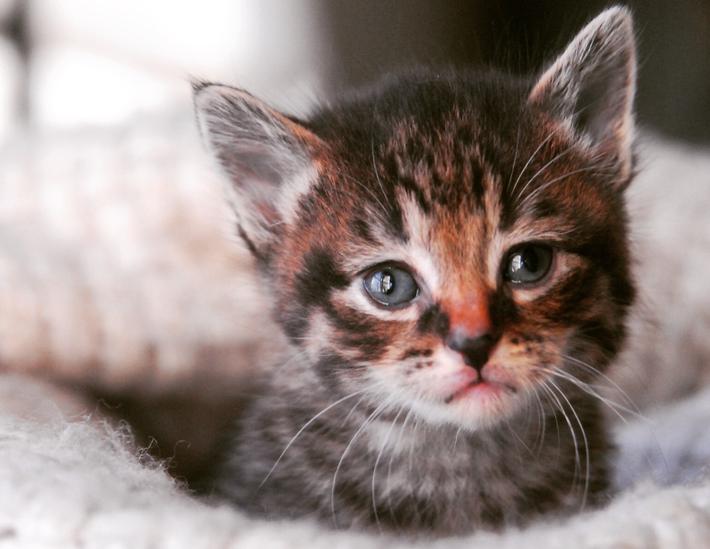 Make Your Pet Famous!
Every fall, Northern Express puts together our Pets Issue, which features stories about our beloved furry friends. As part...
Read More >>

Transformation on the Trail
It's no secret that the Boardman Lake Loop Trail in Traverse City is a popular spot for a stroll. And after a summer...
Read More >>