Sturgeon Fishing
The Other Winter Sport
Lake sturgeon, the prehistoric bottom-dwelling fish that roams only a select few Midwestern waters, is a threatened species[LW1] [LW2] . The sheer quantity of eggs an adult lake sturgeon carries makes the fish an especially attractive target for poachers; beyond its white meat, its roe reaps a pretty penny on the black market — up to $100 an ounce. Nevertheless, the first Saturday in February draws hundreds of anglers to Cheboygan's Black Lake in hopes of capturing one of these bottom-feeding behemoths. The question: If Lake sturgeon are such a vulnerable species, why does a fishing season for them even exist?
Enter Brenda Archambo. Archambo is the president of the Black Lake chapter of Sturgeon for Tomorrow, a nonprofit organization committed to the species' preservation.
"In 1999," she says, "the state [of Michigan] proposed a ban on all sturgeon harvest in the name of rehabilitation." But, for residents of Cheboygan and Presque Isle counties, sturgeon fishing isn't just leisure; it's part of their lifestyle, and they wanted no part of any ban.
"We advocated strongly that [sturgeon season] was something that was deeply entrenched in our local culture," says Archambo. "So, the anglers rose up and said, 'In order to save our sport, we will [guard] the river [when sturgeon spawn] in springtime to [deter poaching] [LW3] [AF4] [AF5] [AF6] so that the population can continue to grow.' [As a result], the state basically said, 'We will continue to give you a season, but it will be a very minimal harvest.'"

Sturgeon Saturday, Super Bowl Sunday
Black Lake spearing season is officially slated to start the first Saturday in February and run until the following Wednesday. But it very rarely lasts that long. "The season doesn't typically last more than an hour or two, or at most, maybe one or two days," says Andy Stireman, a Grand Traverse local and veteran angler. This is because the DNR places strict limitations on the number of Lake sturgeon harvested annually, which falls somewhere between 5 and 7 per year.
"[The Black Lake sturgeon season] is a real anomaly," Archambo says. "We must have a sustaining population in order to have a harvest. So, your interest — the over and above — is where the harvest comes in, about 1.2 percent, based on our population estimates."
The 2019 Sturgeon season officially opens at 8:00am Feb. 2. To partake in sturgeon spearing, anglers need only to present a valid fishing license. Any angler intending to fish for Sturgeon must, however, be registered with the DNR in order to participate, and he or she must report any successful harvest to avoid going over quota.
"Typically, you register the Friday before," says Stireman. "You show [the DNR] your fishing license and your Sturgeon permit (which is of no extra cost to the angler), and then you get flags. You have to tie these big, orange flags to your [fishing] shanty so they know sturgeon fisherman are in that shanty." In order to maintain the year's limit, any sturgeon harvested must be registered on-site: "Most of these fish are tagged," says Stireman, "so after you pull [the Sturgeon] in, [the DNR] can tell you its gender, how old it is, where it was when it was tagged, all kinds of information. If they go a fish or two over, it can affect the quota for the following year."

Hook, Line, and … Spear?
As if Sturgeon season isn't anomalous enough, the means of catching one is almost as prehistoric as the species itself. "Sturgeon can live to be over 100 years old," says Stireman. "The bigger the fish, the older the fish." Adult Sturgeon often weigh in at over 100 lbs. For a creature of this size, the typical line-and-reel set-up simply won't suffice, and catching sturgeon that way is often accidental. Instead, Sturgeon anglers prefer spears. And they're substantial. "They have 10 tines [in all], and each tine is a finger's width," Stireman says.

Of course, a spear of that size is far too large for anglers to lift. Instead, they rely on their shanties to do the dirty work. "When people think about spearing sturgeon, they think about wielding [the spear] and then shoving it down in the water," says Carl Rogers, an angler from Traverse City. "But that's not how it looks at all. There's a wooden frame around the hole [hole in the ice], with a nail sticking out of it. That's what the spear hangs on."
If — and that's a big if —a sturgeon happens to swim by, anglers are poised to let gravity do the heavy lifting. "You lift [the spear] up, aim it, and just push it," says Stireman, "and if you do it right, it will pin the fish to the bottom of the lake."

But for most anglers, actually spearing a sturgeon is secondary. Instead, the season is much more about celebrating the spoils of northern Michigan. "Of course, catching one would be the highlight, but it's not really expected," Rogers says. "It's a reason to get away and do something in the wintertime and spend a couple of nights with your friends. Of all the times we went up there, only one of us has seen [a sturgeon], and he missed [spearing] it."

Black Lake Shivaree: The Season's Hottest Shindig
The real festivities, however, start after fishing is finished. Every year, the Sturgeon for Tomorrow group hosts the annual Black Lake Sturgeon Shivaree to celebrate the season. Dating back to the 1960s, the Shivaree is a weekend-long sturgeon festival, complete with winter activities and contests, a prize raffle, and even an entertainment tent pitched on Black Lake. "You walk out [to the tent] from the access area to the lake," says Rogers, "and they have music, food, beer, and dancing. Last time I was there, they had the largest sturgeon caught on the bench of a picnic table. It was pretty much the length of the picnic table, so people crowd around and take pictures."

Off the ice, the soiree only snowballs. "If [fishing] ends early, you're stuck up there in the middle of nowhere," says Rogers, "so everyone eats and goes to bars. Some of the guys will even bring their sturgeon inside the bars. I have a video of a guy who brought his in, and the bar was ready for him with a bunch of snow on this big tray. Even non-fisherman and kids would go up to touch it. The whole culture of sturgeon season in that area is just huge."
Without the sturgeon season, there would simply wouldn't be a season to celebrate. "How are we going to have our Sturgeon festival and break cabin fever if we don't have a [sturgeon fishing] season?" says Archambo. "If you have no interaction with them[LW7] , it's hard to have a relationship. It's been quite a saga."
Trending
Pronouns 101
My first assignment in an online graduate-level class was to provide information about my background, including my pronoun...
Read More >>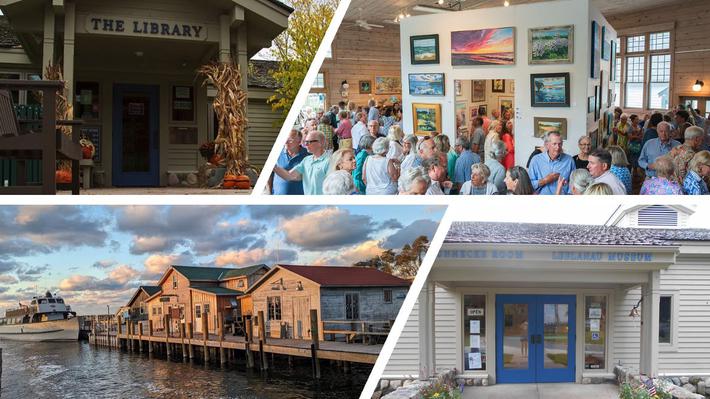 Collaboration Is the Name of the Game
How long does it take to create a cultural center? As few as three years, or as many as 170. Sometimes both. The organiza...
Read More >>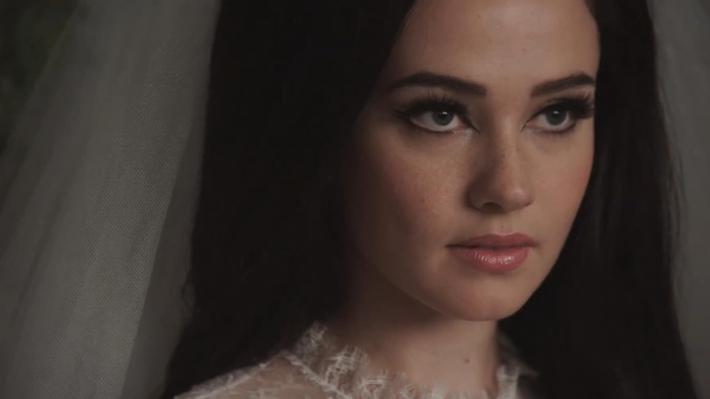 Film Review: Priscilla
While you will certainly be mesmerized by the haunting lead performance from newcomer Cailee Spaeny—and be impressed...
Read More >>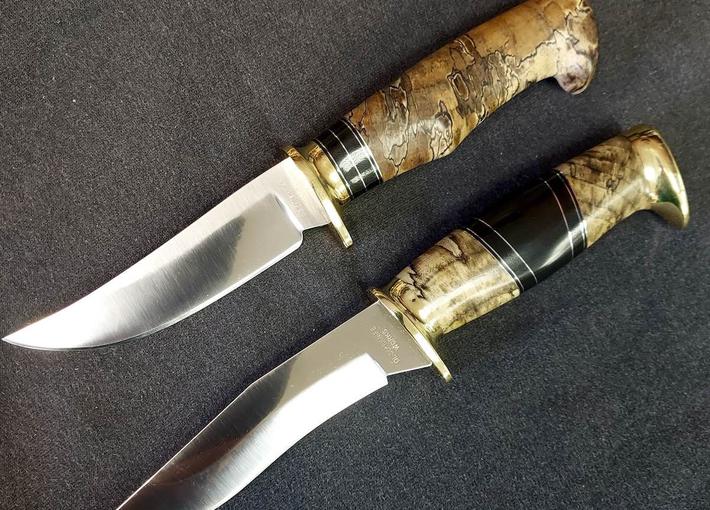 Bespoke Blades
What do you do with a battered ice skate, an old rubber puck, a cracked hockey stick, and a gob of tape? Pitch 'em, ...
Read More >>