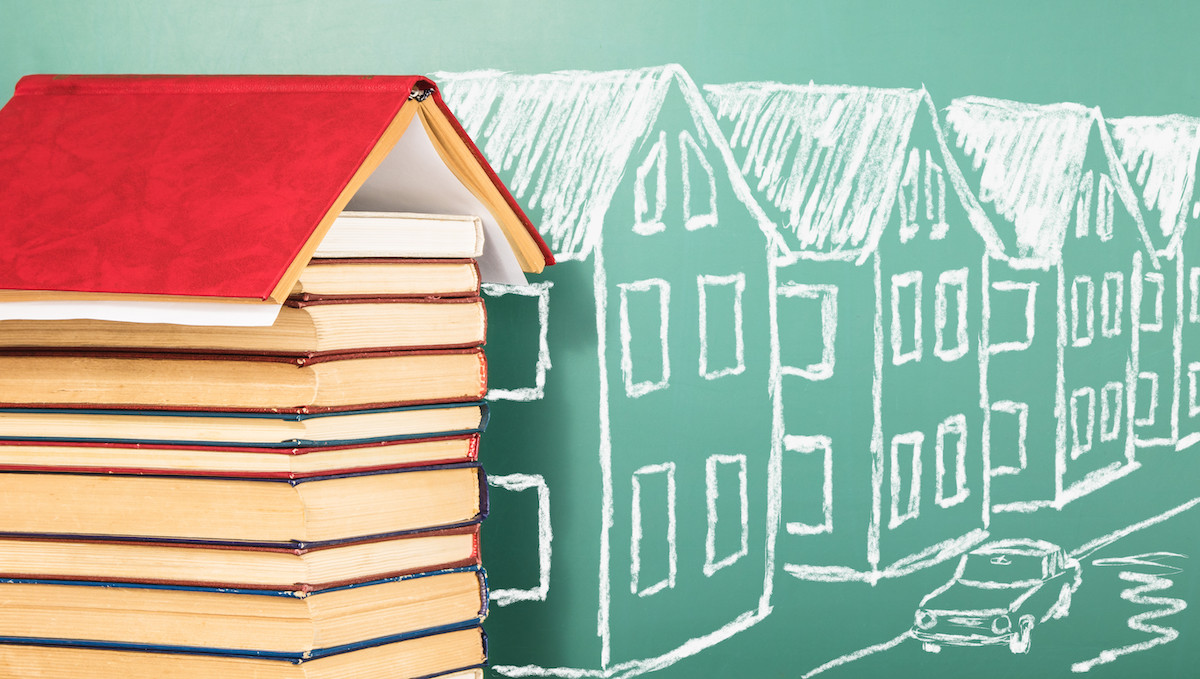 Where the Teacher Shortage and the Housing Crisis Meet
School districts feel the sting of high home prices and low application rates
At Traverse City Area Public Schools, one new teacher spent a year renting while looking for a home to buy, but "they just couldn't find anything they could afford for their family," superintendent Dr. John VanWagoner says.
"The last couple of years, that's just been the story over and over again," he says. "I bet it's in the area of probably 15 staff members—that's what we've lost and we're short at least that. When you're already short and you lose 15, it's crippling. We've had to not have buses … because we can't find bus drivers."
Similarly, demand from both faculty and non-faculty for 54 year-round residences and other housing at Interlochen Arts Academy "has skyrocketed—both during the school year and in the summer for employees working at Interlochen Arts Camp," according to Pat Kessel, vice president of finance and operations.
"Based on internal surveys and feedback from prospective employees, housing and daycare are the top two considerations influencing prospective employees' ability to relocate to our region," he says, adding that the school incorporated a daycare last fall.
"We know that we have missed out on onboarding top-quality candidates because of their inability to find affordable housing in our region, and we have others who are working remotely as they continue to search," Kessel says.
It's the same hiring struggle at Northwest Education Services (North Ed), the intermediate school district covering the five-county region, and in other area districts, including Grand Traverse Area Catholic Schools.
"They've accepted, only to come back two to three weeks later saying they can't accept [the job] because they can't find affordable housing," says Nick Ceglarek, superintendent at North Ed. "It … has been going on for quite some time, but it really has risen to the level where we felt we had to do something."
A Proactive Approach
Last fall, leaders in all four school systems came together to strategize about a solution, joined by community leaders from Traverse Connect, the Grand Traverse Regional Community Foundation, and Rotary Charities of Traverse City, among others.
The coalition used grant funding from the community groups to commission a study in February with the help of the Illinois Facilities Fund (IFF), a nonprofit focused on community lending and development, to assess the factors driving the dynamic and options for developing more affordable housing.
To nobody's surprise, the study found additional affordable rental units for educators and staff would allow schools to more easily fill critical job openings, better support students by improving the region's ability to hire top candidates, and help to address an overall housing gap in the region for a workforce that serves an essential role in the community.
The Housing Development Feasibility Analysis Final Report produced in July identified six parcels in the area for a potential rental development of at least 60 units, which would be distributed 15 each to the participating school districts. Officials say the intent is to develop housing without using school funds.
An 80-acre parcel owned by TCAPS behind Blair Elementary School in Blair Township proved the most promising of six properties analyzed. Others included the Boardman Administration Building, Thirlby Field, vacant lots on Interlochen's campus, off Church Road in Long Lake Township, and near Potter and 4 Mile roads.
Affordable Options Needed
As part of the feasibility analysis, Housing North conducted a housing survey of educators and school staff that showed roughly a quarter are looking for new housing, most preferred to buy a home, and many are already paying more than 30 percent of their income on rent.
Of the families looking for new living arrangements, "the majority of the responses were for those making more than $100,000," according to the report. "This indicates that even if you are making above the Area Median Income in our region ($88,500 for Grand Traverse County), you are priced out or having a hard time finding a place to live."
Feedback from those surveyed highlighted numerous issues impacting the ability of educators, administrators, and staff to find an affordable place to live, from the average home price of more than $450,000, to insufficient pay, to inflation compounding their monthly expenses.
"As a new, young, and single teacher, I wish there was a way to pay less than $1,000 per month for housing," read one response. "At my current salary, most (if not all) of one of my monthly paychecks would go towards paying the rent if I were to try to move to a different housing situation."
"I have lived here for 18 years and have never been able to afford a house," read another.
A Step in the Right Direction
The coalition is now working to develop a memorandum of understanding to guide the project, and "a big part of it is the funding model," Ceglarek says.
IFF helped to develop a budget of roughly $23 million, as well as a request for qualifications that ultimately netted Cunningham-Limp Development Co., a Novi-based construction company with an office and multiple successful projects in Traverse City.
"The importance of getting a developer and contractor on board is they can provide us with a funding stream that will potentially work moving forward," Ceglarek says. "Part of that will be housing grants."
Moving forward, officials are exploring a variety of state funding options, looking at developing different sized apartments or condos to accommodate different types of families and incomes, and considering what type of ownership and management structure will work for all involved.
"It's been a learning curve to try to figure out all the steps and hurdles," VanWagoner says. "We all want it to be a sprint because we need it now, but we still have quite a bit of work to do."
While 15 units per district won't fully address demand, Ceglarek says he's optimistic that if the project is successful, there will be the potential for much more, with developers suggesting up to 400 units are feasible at the Blair Township site.
"Each of the four entities could use many more units" than 15, he says, "but we have to start somewhere. We have to start small."
Trouble to the North
"This affordable housing issue for education isn't just in Grand Traverse County," Ceglarek tells us, and indeed, other versions of that issue are playing out across the region.
While Grand Traverse area school leaders believe what they are working to build in Traverse City could prove to be a template for other area communities, if successful, places like Petoskey, Charlevoix, and Elk Rapids are dealing with a slightly different dynamic.
Jeff Leslie, superintendent for the Public Schools of Petoskey, said the district sees fewer candidates for open positions than in the past, and the cost of housing is forcing some into long commutes, which can be problematic in the winter. The inability for teachers to live in the district also impacts the sense of community, he says.
"Teachers living in Pellston or Indian River have to drive through that inclement weather to work, so it is an issue," he says, adding that others are coming from Gaylord and as far away as Cheboygan.
While several apartment developments are in the works in the Petoskey area, starting rent for one-bedrooms will likely be close to $1,500 a month, Leslie says, though he predicts more options could eventually ease rents.
"I think a lot of it is supply and demand. The more apartments that are built here, I would think overall cost will come down. I think it will be an issue for another three years at least," he says. "I'm hoping for new teachers we can get something closer to that $900 range."
Charlevoix Public Schools Superintendent Michael Ritter agrees "it's getting challenging to fill positions," particularly for bus drivers, and the cost of housing is likely one of several factors folks aren't applying. Housing "anecdotally is an obstacle for people to work here," and "there's also not as many people going into education right now," he says, pointing to declines in teacher training programs in recent years.
"I think there's a multitude of factors, but I think housing is an issue in northern Michigan and not just in northern Michigan, but across the country," Ritter says.
The teacher shortage, brought on by a decline in students entering graduate education programs over the last decade, is likely the bigger issue in Elk Rapids, superintendent Bryan McKenna says, but affordable housing is having an impact there, as well.
Open positions used to draw a dozen or more applicants just five years ago, but numbers began to decline about two years before COVID, he says, and that trend "has continued now that we're only getting one to five applicants" per open position.
"I can't say that's because they can't find housing," McKenna says. "I think the declining applications … is just because there's less people going into education."
Even so, while the district managed to fill six open positions in September—and affordable housing "does inhibit teachers from moving into our district"—all hired this year have found a place to live within a reasonable commute from places like Kalkaska and Traverse City, according to McKenna.
Trending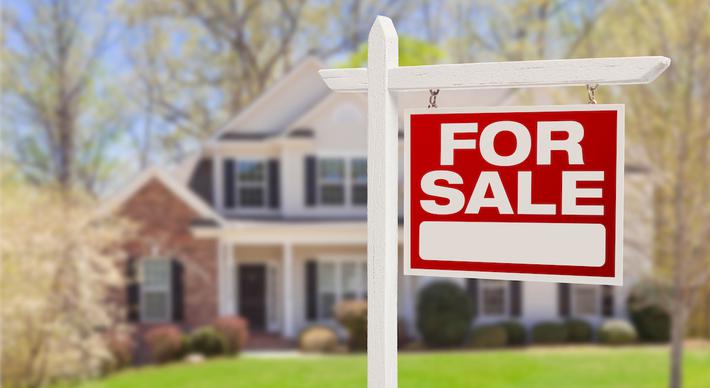 From Frenzy to Focus: Northern Michigan's Real Estate Update for Fall 2023
High-interest rates coupled with a lack of home listings have made for an interesting year in real estate. Northern Expres...
Read More >>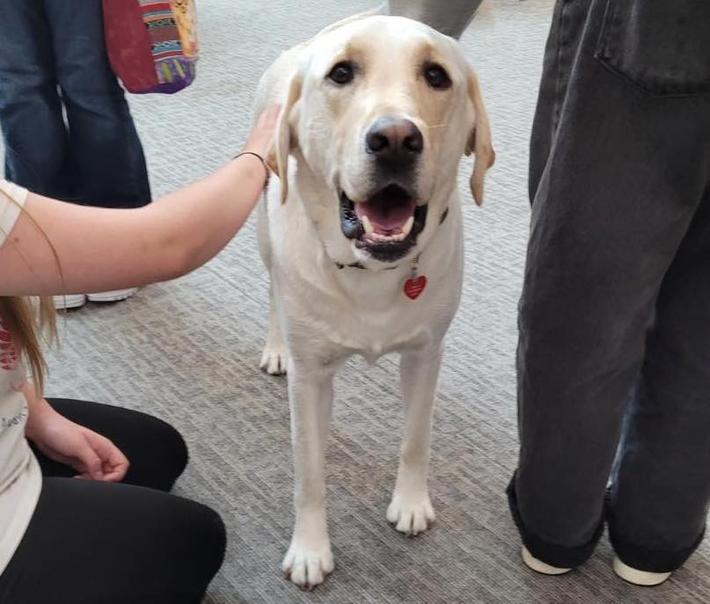 Pups on Campus
Traverse City West Senior High has brought on a very good boy as their newest staff member for the 2023-24 school year. Me...
Read More >>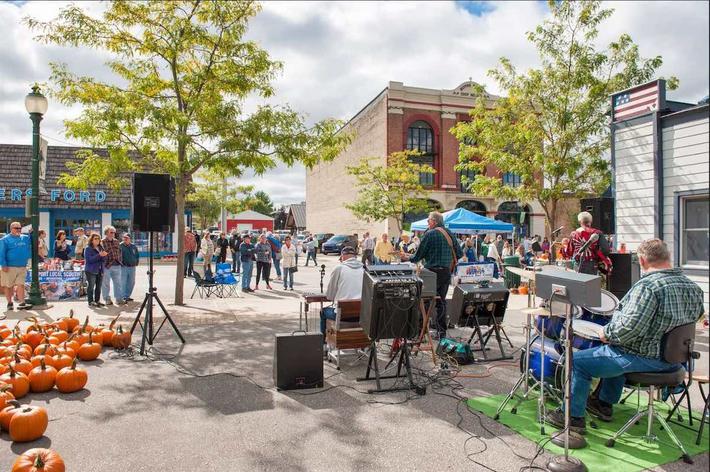 Celebrate the Harvest in Boyne City
Welcome to the season of harvest festivals! The days are getting shorter, the nights (and days) cooler, and it's tim...
Read More >>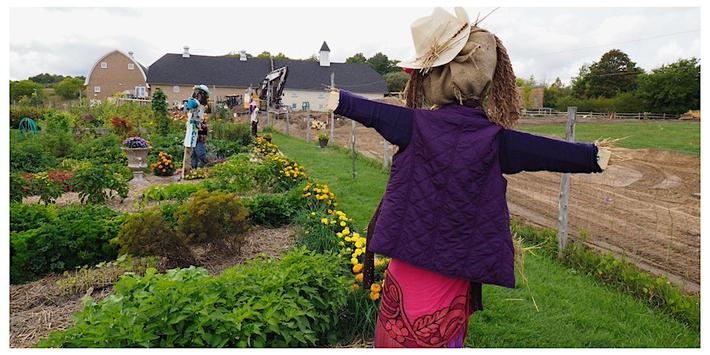 Scarecrow Szn
It may not be "spooky szn" (as the kids call it) just yet, but it does seem like it might be scarecrow szn. Th...
Read More >>