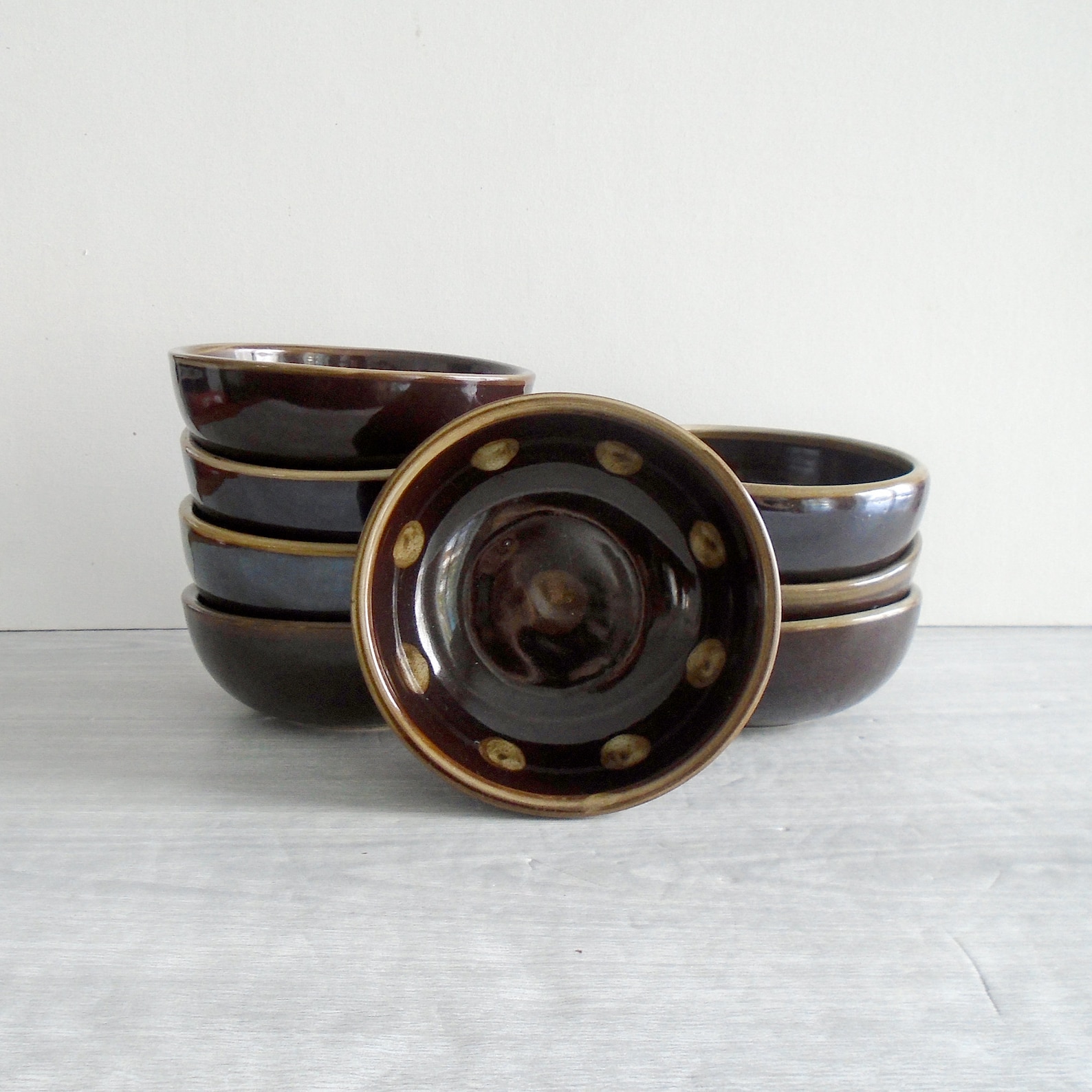 Simply the Best (Things)
Slinging Vintage with Kelly Nogoski
How do you know you've made it in the vintage market? When you can sell pencils — albeit, nice ones — for nearly $100 dollars apiece, you know you've done something right. Enter self-proclaimed "vintage slinger," and local style legend, Kelly Nogoski.
The owner of "The Best Things" shop on Etsy, Nogoski's digital shop "doors" first opened in 2009. "We're just online for now," she says, "but the dream is to have a storefront someday, where my husband and I can do some more big furniture items and things like that."

Nevertheless, Nogoski's virtual pages have a presence all their own. An emporium of housewares, textiles, and trinkets, her selections cater to all kinds of styles; and because Nogoski handpicks every one of her products, shoppers shouldn't be surprised by her one-of-a-kind stock. "To me, they truly are the best things," she says. "I look for things that are of high quality, are unique, and that are just really going to last."
Those exacting standards are what ultimately framed her niche in the online marketplace. "I deal mostly in the 1960s to 1980s," she says. "I do think that was the heyday for American manufacturing, but [that period] is also the most accessible for me right now; that's what's showing up at thrift shops and estate sales."
Among those items, one incomplete box of Blackwing 602 pencils comes immediately to mind. "I sold them for a little under $1,000 dollars," says Nogoski. "It was insane!"

Known for their distinctive, mid-century design — complete with the characteristic extra eraser — Blackwing 602s have become quite the collectible since the original line, which began in 1934 with the Eberhard Faber Pencil Company and was ultimately discontinued by their eventual manufacturer, Sanford, in 1998.

"I [had] bought a box and [later] saw a tip about them — something like, "Guess which of these pencils is worth $100 dollars," she says. "And I was like, 'I have a box of those that I haven't listed!' Holding them in my hand was a revelation."
A creative teen-turned-graphic-designer adult, Nogoski's preoccupation with all things aesthetic has only escalated since adolescence.

"It was the '90s," she says, "and I didn't want to look like everyone else. So, I started shopping at thrift stores for my wardrobe. I also had a bedroom that I was very proud of and liked to decorate with whatever I found. That just carried through to my adulthood."
From there, giving sales a try just made sense. "I got to this place where I was just finding so much that was so good," she says, "and that I didn't personally need, but hated leaving. So, I thought, 'Well, I can open an Etsy shop, list a dozen things, and see what happens.'"
Needless to say, her eye and those of many customers quickly connected. After her first item sold, there was no looking back. "I was hooked!" she says.
So, how does she choose what to stock and what to skip? "I think one of the most important things is just to trust my gut," she says. "If I see something, and I like it, someone else is going to like it too. But my personal style is a little more mid-century modern, and [focused] on using natural materials in an ingenious way."
As for her sources? Nogoski's lips are understandably sealed — though she does have a few handy tricks up her sleeve. "For the most part, it's thrifting," she says. "I have had people give me things too, but I really just [shop all] kinds of tag or estate sales. Even if someone has a table out on the side of the road, I'll stop and take a look."
One of her best-selling items: lamps. "It's unexpected!" she says, "but they're a quick way to freshen a space, and you're not investing a lot of money." Other small accessories, like planters and coffee mugs, also fall within that category. "They get gifted a lot," Nogoski says, "so, I'm often sending those out to people."
And with retail's growing eco-focus, thrifted gifts oft appeal to a wider audience — celebrities and buyers for television and film sets included. Though she asked Northern Express not to print any names to respect her buyers' privacy, she reveals a few items (a dish, a painting, and, of all things, a Pyrex bundt pan) purchased by and for a famous playwright, a Hollywood director, and a teen actress most any '80s-era kid adored.
With such esteemed clients to her credit, Nogoski must eat, sleep, and breathe vintage, right? Well, yes and no. "When I started, I was gainfully employed, but I quit to freelance and do my shop. So, I was probably dedicating about 20 hours a week to each thing," she says. "So, 20 hours of freelancing and 20 hours of Etsy."

Once again working full time as a graphic designer, her time commitment has since diminished some on the shop side. "I spend, on average, 10 to 15 hours per week on the whole process," she says. "I hate to call it a hobby, because it's not," she says. "It's my secondary job, at this point."
So, what's the secret to side-gig success? "It's hard to tread the line between making a lot of money and doing what you like," Nogoski says, "but if you're not passionate about [what you're doing], you're just going to hit a wall at some point. If you want to sell vintage, sell it because you love it — it'll be continually rewarding to you if you do."
Trending
Pronouns 101
My first assignment in an online graduate-level class was to provide information about my background, including my pronoun...
Read More >>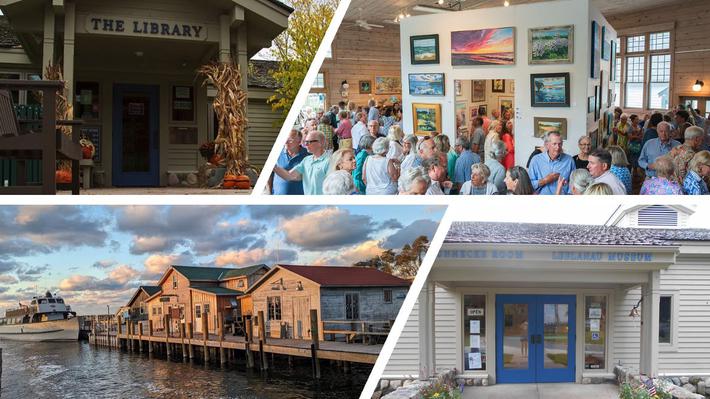 Collaboration Is the Name of the Game
How long does it take to create a cultural center? As few as three years, or as many as 170. Sometimes both. The organiza...
Read More >>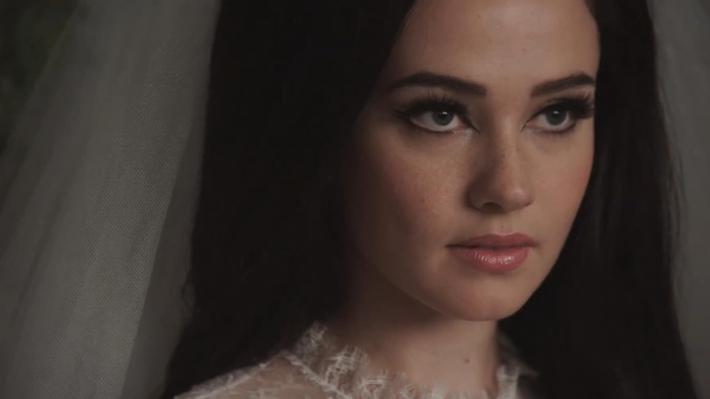 Film Review: Priscilla
While you will certainly be mesmerized by the haunting lead performance from newcomer Cailee Spaeny—and be impressed...
Read More >>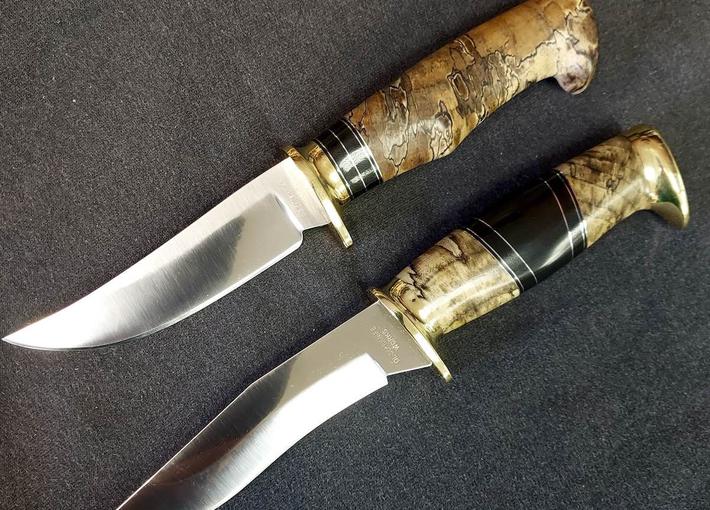 Bespoke Blades
What do you do with a battered ice skate, an old rubber puck, a cracked hockey stick, and a gob of tape? Pitch 'em, ...
Read More >>