The Great Lakes in Print and on Stage
Michigan authors talk water protection at the National Writers Series
On Thursday, Aug. 25, two of Michigan's most celebrated nature authors, Jerry Dennis and Dave Dempsey, take to the National Writers Series stage for a deep dive (pun intended) into Great Lakes stewardship, including the effects of climate change, encroaching threats to our water supply, and other issues they explore in their featured books, Up North in Michigan and Great Lakes for Sale.
Past, Present, and Future
The Michigan of 100 years ago would likely be unrecognizable now. In the last century, we've built it up—strip malls and condos come to mind—while simultaneously tearing at its forests and other natural features. Still, Jerry Dennis can't stay away. "[Northern Michigan] is a topic I've never grown tired of," he says. "It has always been a pleasure to return to writing about the landscape and people of my home."
An award-winning environmental author (not to mention a Michigan native), Dennis has focused his life's work on capturing his home state in each of her changing seasons. His new essay collection, Up North in Michigan: A Portrait of Place in Four Seasons, pays homage to that very flux.
Though change is inevitable, depletion is not, and this is where author Dave Dempsey comes in. A 30-year veteran of conservation policy and an author of six books on the topic, his 2021 reprint of Great Lakes for Sale (2008) arrives on the tails of outdated efforts that could suck our freshwater from under our noses—one BlueTriton water bottle at a time.
"It's important to realize that people look at the Great Lakes from other parts of the world, and certainly the U.S.," Dempsey says. But, instead of a precious ecological system, the lakes are often viewed as a water vat to be utilized in other areas. "We tend to take our fresh water for granted in this part of the world. Hopefully, this book will inspire people to do a little more in that regard."
Precious—but Precarious—Resources
At a staggering six-quadrillion gallons, the Great Lakes account for about 20 percent of the world's surface freshwater stock. And while they have so far been a permanent fixture—"they were here when we were born, and they'll still be here when we die," says Dempsey—there's no guarantee to how long they'll last.
To put the concept into perspective, Dempsey invites us to consider the following figure: "While writing Ruin and Recovery [2000], I was astonished to learn that in the 1870s, it was predicted that we had enough timber in Michigan to last for 500 years," he says. Humans, however, cleared it in 50.
The Great Lakes aren't immune to human meddling. "Climate change, especially, has been on a lot of minds, for valid reasons," says Dennis, whose research for an earlier book, The Living Great Lakes, included digital projections of shifts in the global climate. He notes that "even those early models [circa the '90s] predicted more extreme weather events," as well as the invasive species and water-level fluctuations we've seen play out over the last decade.
One especially unsettling (and foreseeable) threat is the commodification of the Great Lakes. "It's still a shock to me that there are people in this water basin that think it's fine to sell water, to sell the Great Lakes," says Dempsey. "When you allow corporations to make a product"—in our case that product is bottled water, or tapping the lakes for water needs elsewhere—"you are at risk of losing public control."
This ostensibly positions Great Lakes states as targets for entrepreneurs, or, even worse, paves the way for the potential horrors of making water a commodity. "That leads to water being priced out of affordability for a lot of people. That inequity, I think, is just a taste of what could happen if we let large markets in," Dempsey explains.
The Power of the People
Dire as our situation may seem, both authors insist that hope remains, as long as locals are willing to take up the fight. "People might not believe it, but they can make a huge difference. We can't let the 'bad guys' dominate the playing field," says Dempsey, adding that the fight starts with pushing politicians on the path towards concrete change. "There have always been people who rise up. That's the whole history of Michigan's environmental protection," he says.
Great Lakes states are only square one. In fact, the last decade has fostered a movement—headlined by the United Nations, no less—to declare water a right throughout the globe. "[There's hope] in that people are becoming more aware," Dempsey says.
Affordable drinking water, however, is not yet part of U.S. governing practices, though that hasn't hindered California, where a 2012 law (Assembly Bill 685) entitled its residents to no-nonsense water access. We're not quite there yet in Michigan, particularly in low-income communities, but progress of local nonprofits and NGOs—more than 10 of which are in Grand Traverse County—offers reassurance.
"Most people care deeply about this place, and many are willing to fight to protect it," says Dennis. "I have no doubt their work will be recognized for decades."
So how can we—that is, laypeople—participate in the fight for freshwater? Says Dennis, "Books [are] still the best way to enter deeply into a subject and learn more than other media can impart." Education in general is crucial to understanding conservation issues, as well as the part we play within them.
From a legislative perspective, Dempsey calls for more direct action in regulating water extraction. "We ought to assess a royalty on it and put the money back into our water resources," he says. This way, argues Dempsey, "we're making it clear that it's a privilege, not a right, for private parties to take water, and there's an obligation to compensate the public for that."
About the Event
The conversation with Dennis and Dempsey begins at 7pm on Thursday, Aug. 25, and offers both digital and in-person purchasing options. Livestream tickets are available for $12.50 through the National Writers Series website, while in-person tickets range from $5-$25 and can be purchased through the City Opera House. Guest host for the event is local environmental journalist Sheri McWhirter. For more information, visit nationalwritersseries.org.
Trending
Pronouns 101
My first assignment in an online graduate-level class was to provide information about my background, including my pronoun...
Read More >>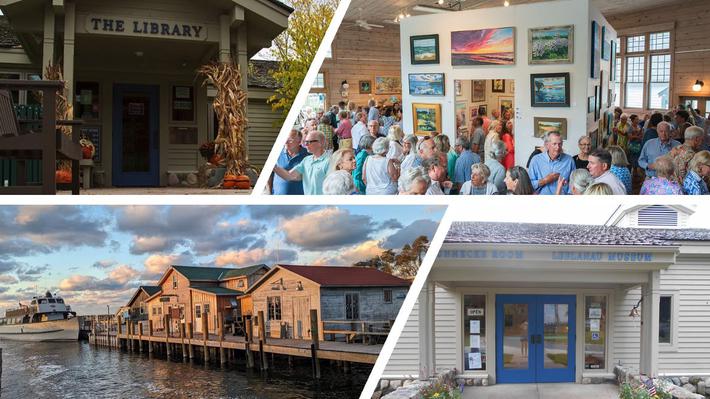 Collaboration Is the Name of the Game
How long does it take to create a cultural center? As few as three years, or as many as 170. Sometimes both. The organiza...
Read More >>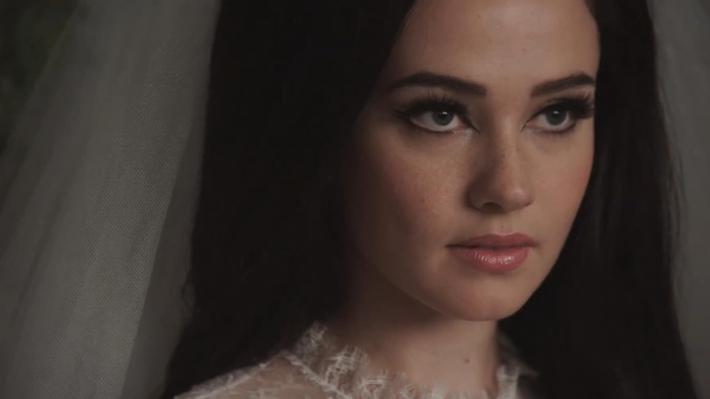 Film Review: Priscilla
While you will certainly be mesmerized by the haunting lead performance from newcomer Cailee Spaeny—and be impressed...
Read More >>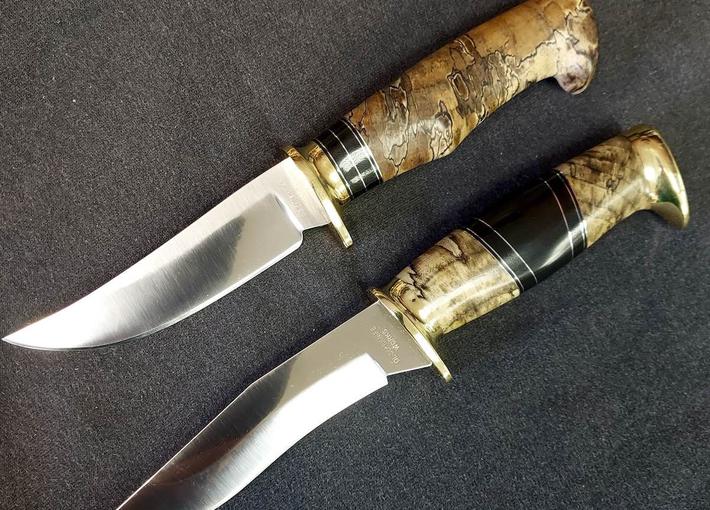 Bespoke Blades
What do you do with a battered ice skate, an old rubber puck, a cracked hockey stick, and a gob of tape? Pitch 'em, ...
Read More >>