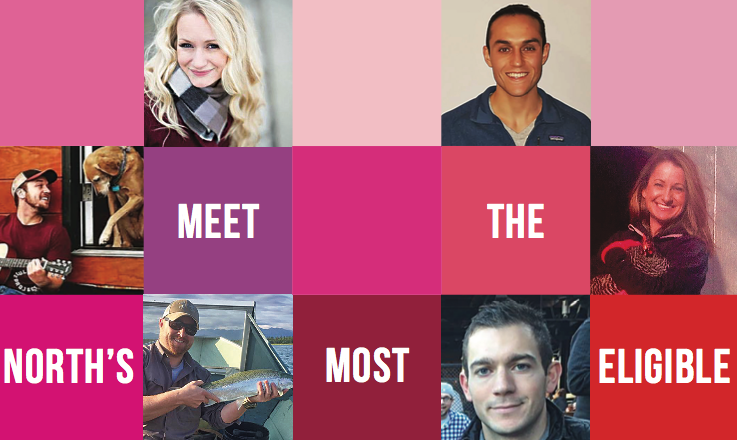 The Hot List
Meet the North's most eligible bachelors and bachelorettes
If you're looking for love, the Northern Express this week is the right place. In honor of the impending holiday of hearts Feb. 14, we're unveiling a hot list of single ladies and gents nominated by friends, family, or coworkers, and whittled down by the Express staff. All have been judged to be smart, sane, fun, active, emotionally intact, employed, and — let's be honest — pretty damn cute.
Interested in pitching yourself as a potential date or mate to one of these fine folks? You'll have to endure the same homework they did: Answer some of the prompts below, and along with a photo of yourself, send to info@northernexpress.com. We'll forward your email directly to your favorite bachelor or bachelorette. After that, it's up to them to respond. May fate be with you.
Eric, 26
Traverse City
Nominator says: Eric is an active member of the Traverse City Young Professionals. In his free time, Eric enjoys the outdoors, running, and biking. He has competed in several marathons and hopes to one day compete in the Boston Marathon. The perfect girl for Eric would be a nice, active, and goal-oriented young lady.
Occupation: Funeral Director
Family background: Born and raised in Marquette, Michigan. Attended Northern Michigan University and moved to Traverse City in 2016. My Mom and Dad still live Up North (Yoopers!). I also have an older sister; she and her husband live in the Grand Rapids area.
My ideal mate: Someone who is wildly optimistic. Fitness and health inclined. Love to be moving and enjoy the outdoors. Someone who loves to read and better themselves is an extremely attractive quality. Also, motivated and a good conversationalist.
Bonus points for a gal who: Can introduce me to a new activity. I enjoy trying new things and collecting hobbies. I love trying new recipes in the kitchen. I come from an Italian family, so someone who enjoys —or tries — to cook is a huge bonus! Also, someone who enjoys spontaneity.
My perfect day: Morning coffee at a local hole in the wall. Maybe a run/bike/hike. Spend some time at the beach and a hop in the lake, pick up some fresh ingredients, then make dinner and enjoy a glass of wine or brew together.
My greatest accomplishment so far: I'd have to say where I'm at right now in my life. Young, healthy, active, good job. I recently purchased a home, I've set goals, and I've worked hard to obtain them.
Future goal: I would love to run the Boston Marathon. I've run a few marathons but have yet to qualify. Maybe this year!
Deal-breakers: Smoker. Too much makeup (I definitely appreciate the natural beauty in someone). Pessimist. Social media addicts.
Save or spend: I'm definitely a saver, but I do value experiences more than money — life is way too short not to spend some cash and enjoy it.
What I value most in a relationship: Honesty and trust. Open communication is key.
I can't live without: My legs! I love running/biking/skiing/golfing —anything that keeps me outside and moving. I don't know what i'd do without them!
Marti, 55
Suttons Bay
Nominator says: She's warm, kind and funny. She doesn't need anyone to "complete" her. She is a fighter, visionary, and friend. She lights the path for anyone seeking success, happiness and well-being. I think she's the most eligible bachelorette because her life deserves to be shared by someone who appreciates, respects, and really "gets" her!
Occupation: I'm a recruiter for the Packaging and HVAC industries. I also enjoy being a stand-up comedienne, and I am an actress! I am appearing in a movie that will be premiering in Las Vegas in September! I am playing the mayor's wife and the mistress of ceremonies in a horror movie!
Family background: I was born in Ann Arbor and raised in Traverse City. We moved here when I was 8. I have a younger sister who is married. She and my brother-in-law have two grown children. I enjoy being an aunt to my niece and nephew. My parents have been married almost 57 years, and they also reside in the area. I graduated from Central Michigan University with a bachelors degree in psychology and a minor in marketing/management.
My ideal mate: I'm looking for a guy who is sensitive, caring, and has a great sense of humor, as I love to laugh. Someone who is respectful, honest, and is comfortable with an independent, strong and confident woman. Someone who is a great communicator! A guy who loves travel, golf, downhill skiing, boating, concerts, adventure, and being spontaneous.
A positive attitude and outlook on life, too! A guy that takes care of himself. Confident.
Bonus points for a guy who: Puts a woman first and can handle a well-networked person in the Traverse City area. A guy who shows up unexpectedly with a bouquet of flowers or just a sticky note on the bathroom mirror. Someone who dresses well is a bonus.
My perfect day: On the bay, boating with a picnic and cruise to Power Island for some sunshine and relaxation. Fun to stay for the sunset. Road trip to Leelanau County is fun, too. Good Harbor beach walk, bottle of wine, picnic or lunch/dinner at Art's Tavern. Stop in Leland to have a cocktail at The Cove. Dinner at Amical and a movie at the State Theatre is a great date, too!
My greatest accomplishment: Doing stand-up comedy. It is one of the hardest things there is to do. My friends pushed me to the stage in spring of 2010. They said my great memory, wit, and funny jokes were worth sharing with others as I really know how to make people laugh. Laughter is truly the best medicine! I also have many sales awards and achievements over the years. I even won an award with Aventis Pharmaceuticals for my positive attitude! I had my best year ever in my recruiting career in 2017. I won Salesperson of the Year for the Traverse City Record-Eagle in 1995. I am very goal-oriented, and I can't stand mediocrity.
Future goals: To earn the pacesetter trip with my career as a recruiter.
My other goal is to have my "Comedians Against Cancer" event at the Traverse City Opera House. I also want to do stand-up comedy in Chicago and New York — audiences that don't know me!
Deal breakers: Can't accept someone who smokes, drinks too much. Someone who is full of themselves. Someone who is not goal-oriented.
Save or spend: I am a saver, but I also like to spend money on adventures, concerts, and travel. Life is short! Buy the Jeep and wear nice clothes. Never a second chance for that first impression!
What I value most in a relationship: Definitely integrity and communication. Someone that would put me first. A guy who is not afraid to show his emotions or how he feels.
I can't live without: Happy hour, my dogs, my Sea Doo, Macy's.
Dan, 36
Traverse City
Nominator says: My friend Dan is not only handsome but also loves to laugh, work hard, and enjoy life. He is a great catch because he knows who he is and is looking for the right person to compliment his life, not complete it. He is looking for a partner with a love of life and zest for adventure.

Occupation: Patient financial services coordinator
Family background: I was born in Pontiac, Michigan, and moved to Traverse City when I was in grade school. I'm very dedicated to my family. I am the oldest of four siblings: two brothers and one sister.
My ideal mate: Someone who enjoys being active, spending time outdoors, and loves to laugh.
Bonus points for a gal who: Likes sports. I am a huge Detroit fan.
My perfect day: Spending the day outside. Starting with fishing in the morning, then going for a hike, building a bonfire, and grilling diner, and ending by watching the sun go down.
My greatest accomplishment so far: Learning to let go of things I can't control.
Future goal: Finishing my master's degree
Deal-breakers: Someone who lacks self-motivation or is pessimistic
Save or spend: Mixture of both. I'm a saver, but I know how to let loose every now and then.
What I value most in a relationship: Trust.
I can't live without: The opportunity to learn something new, and the support of the people that matter the most to me.
Julia
37
Leelanau County
Nominator says: Julia is funny, cute, has a degree in marketing, manages a store in Traverse City, loves to cook, bake, garden, raise chickens, and would be a perfect catch for the right guy. She has never been married and is seeking a partner that is good looking, ambitious, funny, has a good job, smart, outdoorsy, and neat. If selected, we hope she'll say yes; she likes to fly under the radar — says that she attracts "creepers" — and refuses to do any online dating.
Occupation: Retail manager
Family background: I was born and raised in Leelanau County with one sibling. Moved away after college and returned 11 years later to be closer to family. I enjoy gardening, reading, hobby farming, traveling, going to concerts, and spending time with friends and family.
My ideal mate: A gentleman. Someone that is honest and hard working. A man who doesn't mind getting dirty.
Bonus point for a guy with: No baggage
My perfect day: At the beach with a good book and a cooler of beer.
Future goal: To be able to retire young and spend my days hobby farming.
Deal-breaker: Mustaches
Save or spend: Both
What I value most in a relationship: Honesty
I can't live without: Ice cream
Ciara, 23
Rapid City
Nominator says: Ciara is the kindest, funniest, and all-around coolest person I know. She is currently achieving her master's degree in counseling and spends every spare minute on Torch Lake. Her ideal partner would definitely have to be a fan of dogs and music. Did I mention she loves sports and Ellen Degeneres? Any guy would be lucky to hear Ciara's sense of humor and witness her sweet, loving, and faithful character.
Occupation: Assistant preschool teacher and grad student

Family background: I've lived in northern Michigan my whole life but have family across the entire state. A very Michigan family!
My ideal mate: Kind, sense of humor, smart, exciting.
Bonus points for a guy who: Loves dogs and the water.
My perfect day: Something involving hanging with my dog, family, and friends on the water. Enjoying the time.
My greatest accomplishments so far: The friendships I have built and the relationships I have with the people around me.
Future goal: To become an inspiring school counselor
Deal-breakers: No smoking and not a huge fan of cats.
Save or spend: I'd like to become more of a saver.
What I value most in a relationship: Trust
I can't live without: Summertime in northern Michigan
David, 24
Traverse City
Nominator says: Dave has his master's degree from Michigan State and moved to Traverse City after graduation. He enjoys watching movies (especially Disney and Star Wars), spending time at the gym, and playing with his parent's dog. On the weekends, you can find Dave at church and spending time playing basketball with his friends. He seeks a woman who is fun and outgoing — someone who is willing to climb sand dunes and spend countless hours playing with dogs. He is in need of a spike-ball partner for this summer. Anyone interested?
Family background: I'm the middle child, with a brother who is two years older than me and a sister who is two years younger.

My ideal mate: I look for a kind, adventurous/fun woman who has a good sense of humor.

Bonus points: I enjoy going on hikes and playing sports, so bonus points if you like sports and being active.

I can't live without: Food. I love trying new kinds of food, going out to eat, or trying to make something new myself.
Greg, early 50s
Empire
Nominator says: Greg is super intelligent and caring, giving, interpersonally healthy, and groovy cool. His students think he is the best instructor ever — funny, witty and knowledgable. He just took a group of them to the Galapagos Islands last spring, and the year before that to a nature reserve in South Africa to research wildlife. I think he is single because he just hasn't found the right person yet. He really is a kind, pleasant, sweet person."
Occupation: I'm head of the science department at [a local community college].
Background: I started college as an art major but science won out — however, I still like to 'do' art. BBC Radio 4 is one of my best friends.

I love: To travel in the USA and internationally. I've taken students to the Galapagos Islands and to South Africa and loved it. College students are the greatest — the best part of my job. I go back and forth between here and San Francisco, Santa Cruz, and Monterey, California, because it's beautiful and great out there.
My perfect day: I like to do one creative thing each day. I like the arts and the humanities and literature. I love to hike.
I can't live without: Sunshine and blue skies are life.
Future plans: To spend at least one summer in England. I want to visit Greece, France, and Australia in the future.
Anything else to add: I can't believe I let you talk me into this.
Katy, 33
Traverse City
Occupation: Co-owner of commercial drone aerial photography operation
Nominator says: Brains, beauty, big heart — Katy is a crazy good catch for any guy that can keep up with her. She's a deep thinker, big bookworm, a super active and dedicated mom, and funny as hell.

Family background: I come from a big family and am very close to my siblings and cousins. I have two children of my own: Tony, 12, and Porter, 10.
My ideal mate: He has to be driven and want to contribute something to the world. If you're observant, you probably have a good sense of humor and are in tune with what other people need. I appreciate kindness, intelligence, and an easy laugh.
Bonus points for a guy who: Can make me laugh — actually, no, that's too easy, I laugh at everything. Bonus points for being an avid reader.
My perfect day: Any day that includes sunshine, champagne, and dancing in the kitchen.
My greatest accomplishment so far: I had to commute between here and Ann Arbor to finish my degree, and upon graduating was invited to give the student commencement speech at The Big House. (It's on Youtube if you want to see me eat my hair on a windy day.) I also received my pilot's license when I was 19. And, of course, I'm proud of the fact that my boys are smart and kind and the funniest people I know.
Future goal: I would like to someday publish a book.
Deal-breakers: If you're not ambitious, it's not going to work. I need someone who's as busy as I am so they understand that I'm not always available. Being needy is a turn-off. You have your life; I have mine. We'll hang out when it works.
Save or spend: I'm a saver. My boys wanted desperately to go to Harry Potter World at Universal Studios. We saved $73.19 per month for two years and went on a budget. It was a good lesson for them in the value of money.
What I value most in a relationship: Communication is important. Say what you mean and mean what you say. I'm a direct person; if I say something, I mean exactly that. Don't try to decode it. If I say I'm going to do something, I do it. I would expect the same in return.
I can't live without: Oxygen? Aside from basic human needs, I can't live without books. I'm a lit major and words are everything.
Tommy, 35
Traverse City
Nominator says: "Thomas is a hardworking man who is always willing to help others. I work with him, and he goes out of his way to open doors, help carry things outside (even in sub-zero temps), and treats everyone with the utmost respect. Tommy is a very active outdoors man. Some of his hobbies include hunting, fishing, snowmobiling, dirt-biking, and off-roading. He also enjoys the quieter things in life, like watching movies and dinner dates. He really is a true gentleman, something you don't see very much anymore.
Occupation: Power-sport shop sales and parts manager
Family background: I have a great family and support team. I look up to both of my parents, could not ask for better role models. They taught me how to be a man, to persevere, how to treat people with a hand up and not a handout. I'm the oldest, and I have a younger brother who's my best friend.
My ideal mate: I'm looking for someone that can roll with the punches and find the good in all situations and experiences. Someone who's not scared to step out of their comfort zone but also can challenge me as well. I'm looking for a forever — my best friend and partner in crime.
Bonus points for a gal who: Loves trying new things, being spontaneous, and that would be into the power sports world.
My perfect day: Depends the time of year. Summer, waking up, making breakfast together, then loading the boat and spending the day on the water with a beach sunset. Or as simple as spending the day cuddled up on the couch, watching movies when it snows or rains. Either/or can be perfect days with the right company.

My greatest accomplishment so far: There's been so many on my bucket list of things I've been afforded the opportunity to do. But I spent the summer (four months) in Alaska, off the grid. I learned a lot about overcoming obstacles, never giving up, and not being afraid to step outside your comfort zone.
Future goal: Surfing
Deal-breakers: Not into smokers or people whose glasses are always half-empty.
Save or spend: I save where and when I can, but I also know today is a gift and tomorrow is not promised, so live with no regrets.
What I value most in a relationship: Honesty, integrity, love, and great communication
I can't live without: Family or a support system.
Walter, 26
Traverse City
Nominator says: I definitely need to nominate Walter for your Valentines Day edition. He meets all the criteria mentioned in your Facebook post. He's also an avid CrossFit fan, skier (water and snow), and he likes to think of himself as a pool shark. I think Walter is looking for someone who can have intellectual conversations and also call him out on his sarcastic humor.
Occupation: Engineer
Family background: I was born and raised in Traverse City. I have a fun family that includes three sisters and a mother who all taught me how to treat women right! I went to The University of Dayton and recently received my master's degree in economics from the Colorado School of Mines.
My ideal mate: I've been looking for someone who is smart, goofy, and appreciates a good Creed song here and there.
Bonus points for a gal who: Can not only understand but also call me out on my sarcastic humor.
My perfect day: Starts with a swim in Lake Michigan, followed by a romantic bike ride. It would end with lemon drops at Dillinger's, then deep conversations about the universe late into the night.
Deal-breaker: Smoking — unless you're smoking hot!
Save or spend: For this special lady, a spender. For anyone else, a saver.
What I value most in a relationship: Maybe I should just start with having a relationship.
Ivor, 29
Outside Traverse City
Nominator says: Ladies, looking for a man who will lasso a tree for you and ride it to the ground? (inside joke...) Or that will drag a tiny home across the country in search of bluebird skies and deep powder? Or that can write computer code blindfolded? How about one who can caress the strings of an acoustic guitar with one hand, tickle the ivories with another, and rebuild a motorcycle with yet another, all while discussing the virtues of a single-malt scotch? Well look no further! Those not confident, independent, motivated, genuine, nor interested in outdoor adventures and personal growth need not apply.
Occupation: Freelance software engineer
Family background: Raised in the area since I was 2 years old, sandwiched between two sisters, so of course I wore a tutu when I was young. The three of us ended up spread across the country all doing different things, but we still manage to get at least one annual trip in somewhere, all together — including the parents and all our dogs.
My ideal mate: This probably will sound cliche, but I mean it — someone who is honest, trustworthy, who understands boundaries and can challenge me in constructive ways.

Bonus points for a gal who: Isn't afraid to push outside their comfort zone, enjoys athletic pursuits, and can take care of themselves. A good taste in music never hurts!
My perfect day for you: Wake up cozy, have breakfast and hot coffee on a sunny day, then ski all day (preferably in the big mountains), followed by aprés drinks and a concert around a campfire. My heart is racing just imagining this.
My greatest accomplishment so far: Having the guts to quit a comfortable job and pursue my dreams, even when I don't have answers for it all.
Future goal: Making you smile.

Deal-breakers: Someone who smokes cigarettes, lies, or is too full of herself.
Save or spend: Saver, but not afraid to spend if it's right.
What I value most in a relationship: Honesty and transparency
I can't live without: Learning something new.
Trending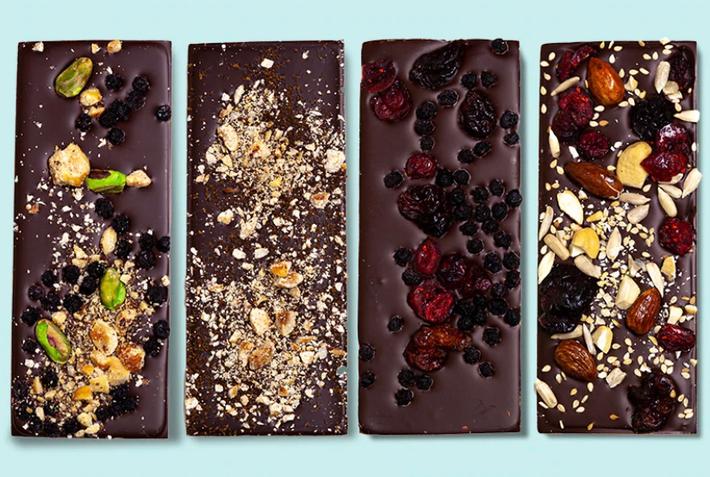 Curated Chocolate Pairings
Valentine's Day is approaching, and that has us thinking about our very favorite food: chocolate. We like it in drin...
Read More >>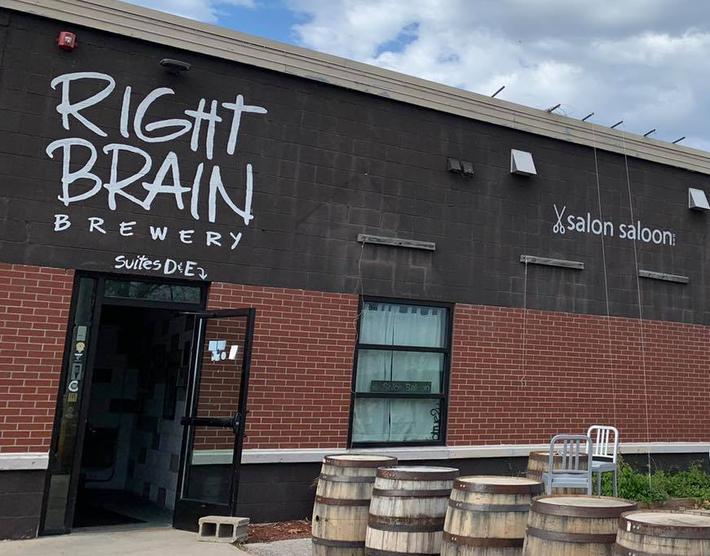 15 Years of Right Brain Beers
It's been 15 years since Right Brain Brewery of Traverse City opened their doors to bring you creative, sometimes za...
Read More >>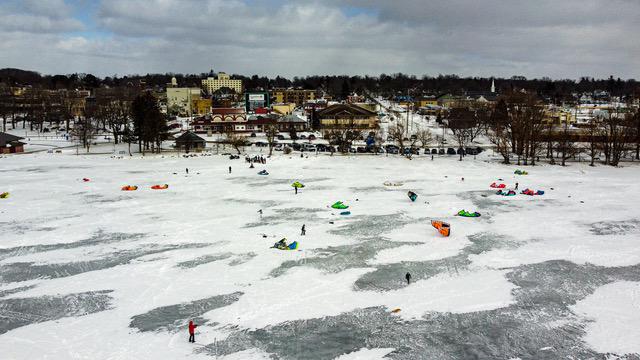 Flying Through the Snow
Leave the daily grind and head to a winter wonderland at the Midwest Snowkite Jam at Lake Cadillac Resort. Friday, Feb. 3,...
Read More >>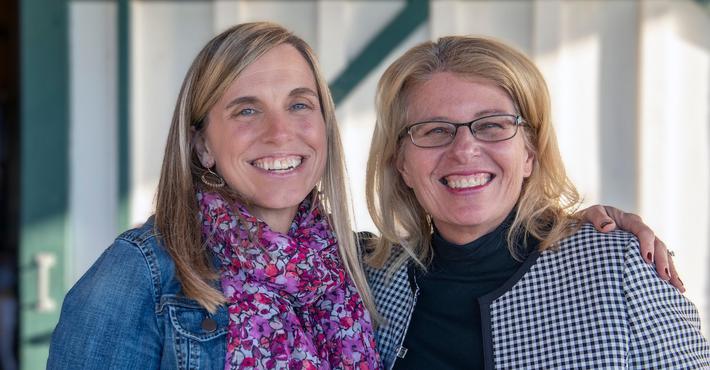 Wing Women: Beside Every Great Woman Is Another Great Woman
Friends. Mentors. Colleagues. Sisters, moms, and cousins. No woman is an island, and this week we're celebrating the...
Read More >>