The Ultimate Up North Reading List
For kid (and adventurous adult) readers
Don't dread the next snow-day school closure; be ready. Stock your kids' bookshelves with the world's smartest answer to "Mom, I'm bored." Here, Northern Express'picks for the latest and greatest books for kids and teens this winter — all with a Michigan connection.
"The Clockwork Scarab," by Colleen Gleason
Genre: Mystery Fiction
The first installment of the bestselling Stoker & Holmes series, by Gaylord author Colleen Gleason, is equal parts factual and fantastic. Set in steampunk London in the late 1880s, the narrative oscillates between two powerful female protagonists, Alvermina Holmes (Mina for short),the inquisitive, analytical niece of her illustrious uncle Sherlock; and Evaline Stoker, the powerhouse kid sister of Bram, a proud member in a long line of vampire slayers. Their opposing personalities immediately set this twosome at odds, but when London's young women begin to go missing, Holmes and Stoker's shared affiliations make them de facto detectives. But can this dynamic duo bury the hatchet in time to save the city's 16-year-old girls? Elementary, my dear Watson.
"The Griffins of Castle Cary," by Heather Shumaker
Genre: Adventure Fiction
R.L Stine, take a seat. Northern Michigan author Heather Shumaker is at it again, this time with a YA title, and it's chilling enough to freeze the toes of even the most mature middle-schooler. Due out in May, "The Griffins of Castle Cary" surrounds Minnesotan siblings Mel, Will, and Ariel Griffin. When we meet our three young heroes, they're headed off to England to visit their favorite Aunt Effie, and they can hardly contain their excitement. Their week-long homestay is called The Griffanage: a charming family cottage that just happens to border the local haunted house. At first, the trio is skeptical, but when a malicious spirit ensnares the senses of five-year-old Ariel, they must solve the town's ghostly mystery before its undead inhabitants lay claim to something — or someone — that doesn't belong to them.
"Potato Pants!" by Laurie Keller
Genre: Children's Literature
From Geisel Award-winning creator and Muskegon native, Laurie Keller, comes "Potato Pants!" — a tale of bravery, forgiveness, and plenty of root vegetables. Potato Pantsopens with one very excited tuber. But why is Potato excited? Two words: Potato pants. That's right — for one day only, Lance Vance's Fancy Pants store is selling pants for potatoes, and Potato isn't about to miss his chance. He rushes right over in a swell of other spuds, but just as he's about to walk in, he spots his eggplant nemesis already in the store. What's a potato to do? Replete with Keller's own hilarious illustrations and a menagerie of other tubers, "Potato Pants!" will have toddler bookworms giggling their way through the art of apology. Bon appétit!
"Betty Before X," by Ilyasah Shabazz
Genre: Historical Fiction
In her powerful debut novel, Betty Before X, Ilyasah Shabazz, the daughter of Malcolm X and Betty Dean Sanders, elegantly chronicles her mother's urban childhood and the inception of her life as a Civil Rights activist. In 1945 Detroit, 11-year-old Betty is desperate to belong. Though she knows her family loves her, the only place she really feels at home is church, where the songs and speeches light her soul, and orations of action incite her oppressed congregation. Young Betty Shabazz eventually finds fulfillment in volunteering with the Housewives League, and soon after, the educator and civil rights advocate we know as Betty X is born. In collaboration with gifted novelist Renee Watson, Shabazz tenderly recreates the microcosm of self-acceptance in which her mother discovered her calling, while simultaneously laying the literary foundations for middle-grade readers to find their own.
"My Near Death Adventures (99% True!)," by Alison DeCamp
Genre: Historical Fiction
If "The Odyssey" and "Holes" had a literary love-child, "My Near Death Adventures (99% True!)" would undoubtedly be it. Set in 1895 in Michigan's Upper Peninsula, the story opens on 11-year-old Stan Slater. The UP's own Huck Finn (but with an even bigger mouth), Stan has just learned that his "dearly departed" father is actually just a deadbeat, and that it's his family's precarious finances that have landed them in the remote logging community they now occupy. Still, Stan won't be squandered. With his trusty scrapbook in tow, he remains determined to locate his distant dad, and the journey that ensues will — quite literally — be one for the books. Peppered with pesky relatives, murderous lumberjacks, and original historic images, "My Near Death Adventures" by UP native Alison DeCamp is the page-turner to capture even the most reluctant readers.
"Nature's Friend: The Gwen Frostic Story," by Lindsey McDivitt
Genre: Children's Non-fiction, Biography
Artist and author Gwen Frostic is a Mitten State treasure whose nature-inspired artwork has captivated generations of audiences. In her picture-book biography, "Nature's Friend: The Gwen Frostic Story," fellow Midwesterner Lindsey McDevitt reacquaints readers with the beauty and preservation of nature to which Frostic devoted her life. After suffering a debilitating disease as an infant, Gwen Frostic fearlessly overcame her physical limitations to create decades of impactful artwork. With humble beginnings as a machine printer in southern Michigan, Frostic's artistic passions culminated in a successful printmaking studio, Presscraft Papers, which is still operating today in Benzonia. Accompanied by the vivid illustrations of Eileen Ryan Ewen, "Nature's Friend" creatively chronicles the life of a lady boss who wouldn't take no for an answer, and serves as a poignant reminder that real disability only exists when we perceive it in ourselves.
"Home After Dark," by David Small
Genre: Graphic Novel
From bestselling author-illustrator David Small comes Home After Dark, a graphic-novel noir depicting the brutality of adolescence. When we meet 13-year-old Russell Pruitt, his life has been turned upside down. Following his parents' divorce and his mother's subsequent abandonment, Russell follows his debauched dad from Ohio to the sun-drenched idylls of 1950's California, or more precisely, the ramshackle town of Marshfield. Suddenly alone in "Anywhere, U.S.A," Russell is often left to fend for himself in a town so riddled with toxic machismo and violence that not even the neighborhood pets are safe. In the long-awaited sequel to his critically acclaimed memoir, "Stitches," Small masterfully combines his own Hitchcock-like illustrations with smatterings of choice dialogue to create a Bildungsroman so singularly understood, so uniquely ubiquitous, that it belongs to anyone and everyone. Holden Caulfield, eat your heart out.
"Okay for Now," by Gary Schmidt
Genre: Bildungsroman
The year is 1968, and fourteen-year-old Douglas Swieteck is in over his head. For starters, he's the new, city-kid on the block in a podunk town somewhere in the Catskills. The war in Vietnam has left his older brother permanently disabled, his abusive father is almost too awful for words, and all of the teachers and policemen in town have already pegged him, incorrectly, as nothing more than a "skinny thug." His only solace is the local library, where the artists that came before him can transport him to other lives. Enter Lil Spicer, the fearless, feisty daughter of Doug's deli-owner boss. With Lil as his wingman, Doug finally finds the strength to reach beyond the preconceptions of an entire community. A stand-alone sequel to the critically acclaimed "Wednesday Wars,"Newberry Medalist and Calvin College professor, Gary D. Schmidt's "Okay for Now,"is a stunning coming-of-age novel to remind us that blood is merely relative, but family is fundamental.
"Nuts to You," by Lynne Rae Perkins
Genre: Adventure Fiction
Jed, TsTs, and Chai are the three best squirrel friends that anyone could have. So, when a hawk suddenly snatches Jed, Chai and TsTs (which, as we're told, is like the "Emma" of squirrel nomenclature), are nuts with worry! Everyone assumes Jed is destined for dinner — everyone but Chai and TsTs, that is. Convinced their friend is still alive, the determined duo sets out to find him and consequently embarks on a tail-raising journey rife with man-made dangers like "buzzpaths" (electric wires) and lawn equipment, a bobcat or two, and pages upon pages of squirrelly lore Newsdayrecommends for kids age 5 to 15. Featuring Suttons Bay author Lynne Rae Perkins' own illustrations and plenty of witty footnotes, "Nuts to You" is a laugh-out-loud tale of friendship to satisfy both readers and rodents.
Trending
Pronouns 101
My first assignment in an online graduate-level class was to provide information about my background, including my pronoun...
Read More >>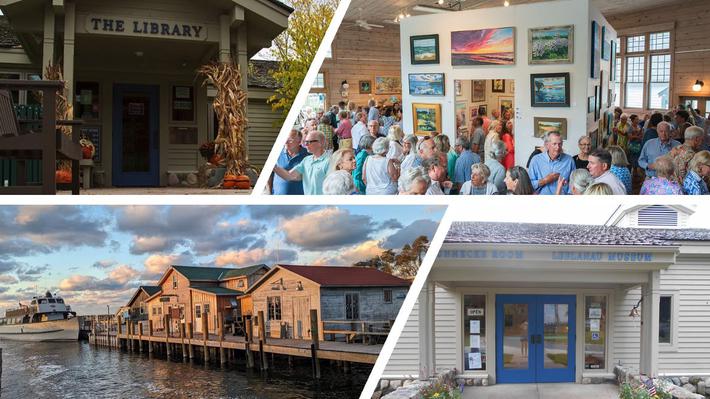 Collaboration Is the Name of the Game
How long does it take to create a cultural center? As few as three years, or as many as 170. Sometimes both. The organiza...
Read More >>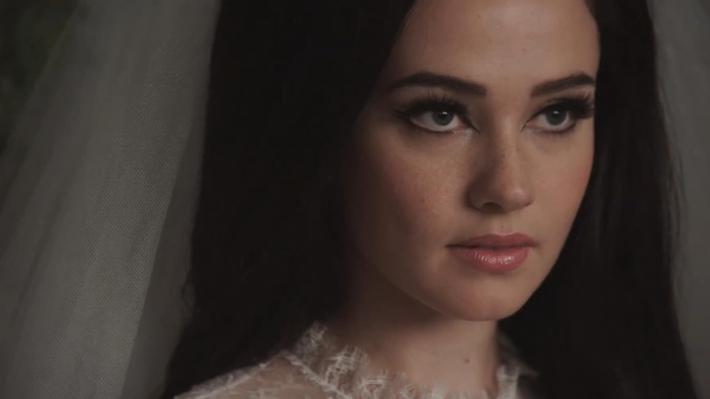 Film Review: Priscilla
While you will certainly be mesmerized by the haunting lead performance from newcomer Cailee Spaeny—and be impressed...
Read More >>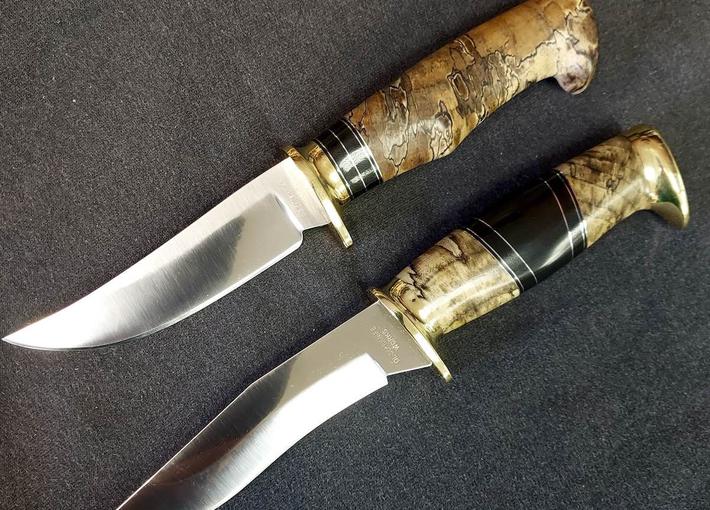 Bespoke Blades
What do you do with a battered ice skate, an old rubber puck, a cracked hockey stick, and a gob of tape? Pitch 'em, ...
Read More >>