What's the Big Idea?
Northern Michigan Startup Week starts now
Startup incubator. Office space. Tech talent, education, mentorship, and recruitment hub. The breeding ground for innovation that is 20Fathoms offers immense perks and opportunities to its members made up of entrepreneurs, creatives, and tech professionals.
But May 9–15, the Traverse City organization is opening its idea-factory doors to everyone as 20Fathoms collaborates with TCNewTech, Newton's Road, and Northern Michigan Angels to give us all that incubator experience.
Part party, part look-see, and entirely dedicated to showcasing Michigan innovators, entrepreneurs, and supporters, Northern Michigan Startup Week is your chance to get up close and inside the brains of angel investors, successful startup founders, and a few future founders ready to pitch their dream. Bonus: Some of the coolest events are free, in-person, and livestreamed.
Elon Who?
The week kicks off at 5pm May 9 with Space Night at the Milliken Auditorium at the Dennos Museum Center. Open to space pros and space geeks of all ages, the in-person and livestreamed event will be structured like a space industry conference, with networking, project exhibits, and panel discussions.
One of the two panels features Michigan's future space industry leaders GeoJump's Don Moore, Meta Orbital Effects' Stephanie Gowell, EOI's James DiCorcia, and Traverse City's own ATLAS Space Operations' Mike Carey. The "Founders, Astropreneurs, and Innovators" panel brings to the table Brad King of Orbion, Adam Kall and Reuben Sorensen of KMI, and Gene Sorgi of Challenger Comms. (Free; livestream available.)
Student Showdowns
Watch teams from six universities in Michigan pitch their big idea or fledgling, student-led company to a crowd of tech pros and investors at the TCNewTech University Idea Showcase at City Opera House, 5:30pm to 8pm May 12.
TCNewTech has two great reasons for hosting an event exclusively for students at Michigan universities. First, says Jennifer Szunko, executive director of TCNewTech, the event is intended to foster entrepreneurship in college students, encourage the commercialization of their ideas, and provide them with a platform to hone their pitches to investors.
Second, it's also pretty darn cool to watch. "We have had university students pitch in the past, and the ideas they bring are brilliant," she says, "and typically they've been working on [their ideas] with the support of their schools throughout the year. It's inspiring to see what these students are able to accomplish."
Each team has five minutes to present their business or new technology, plus five minutes more to answer questions from panel judges. The judges (and audience, by text) get to vote for their favorite. Cash prizes, confidence, and a traveling trophy are at stake. (Free; livestream available.)
Looking for promise in the younger generation? On Friday, May 13, student teams from several area high schools and Northwestern Michigan College will offer their own pitch presentation to the same judging panel, albeit with a greater emphasis on skill-building, problem-solving, and learning how to fail—essential assets for the next generation of startup founders. (Free; livestream available.)
From Idea to Inc. in 54 hours
You don't have to have a business or product idea to participate in the three-day bootcamp-style TechStars Startup Weekend; you need only be curious about how a startup, well…starts up.
Open to all creatives, professionals, startup enthusiasts, programmers and anyone with an idea or willingness to help build something new, participants get to work alongside seasoned mentors, investors, sponsors, and other co-founders to learn "how to think, work, and build like a startup in 54 thrilling hours."
The weekend kicks off Friday, May 13, when you'll meet other participants, pitch ideas, and form teams. Saturday, you'll build a viable product and work with your mentors to get ready for the big event at 3pm Sunday: the Final Pitch Competition, which is open (and free) to the public at City Opera House.
Also part of the TechStars Startup Weekend package: two breakfasts, a dinner, optional workshops, a sponsor package, and, of course, a T-shirt. Cost for the immersive 54-hour experience is $75 for most, $60 for non-NMC students, and nothing for NMC students.
Just a Taste (if you're lucky)
As of press time, limited tickets remained for two other Startup Week events:
The 20Fathoms Startup Expo & Community Celebration—think food, music, innovator awards, and elbow rubbing—runs from 5:30pm-8pm May 11 at Visions in the CenterPoint Building.
The Funding Innovation: Barrelside Chat event combines a wine tasting at Trattoria Stella with a panel discussion about raising startup funds (and making billion-dollar exits) with been-there, done-that big hitters like Casey Cowell, principal of Boomerang Catapult; Zack Urlocker, CEO of Gatsby and COO of Zendesk and DuoSecurity; plus local Northern Michigan Angels investors.
Visit nmsw.co for more info, tickets, and registration to these and other events.
Photo by Allen Kent Photography.
Trending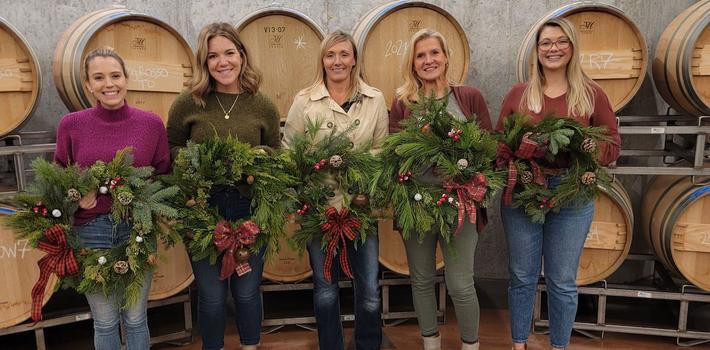 Wine & Wreaths at Mari
If you like wine and wreaths, you'll want to head to Mari Vineyards on Old Mission Peninsula. A 90-minute wreath-mak...
Read More >>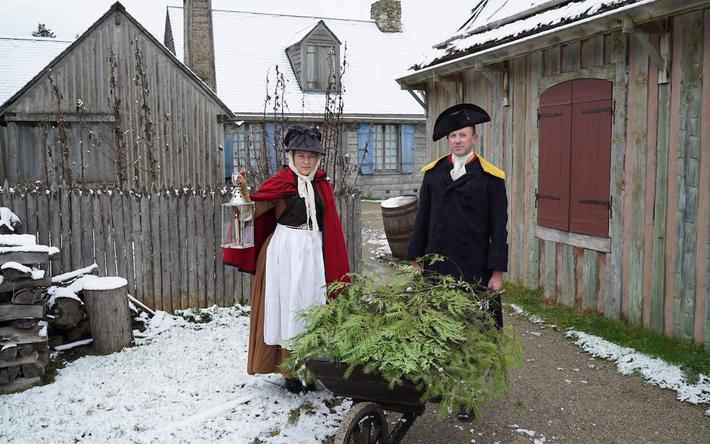 A Colonial Christmas
Christmas is coming to Colonial Michilimackinac in Mackinaw City on Dec. 9. Storytellers will bring to life the stories of...
Read More >>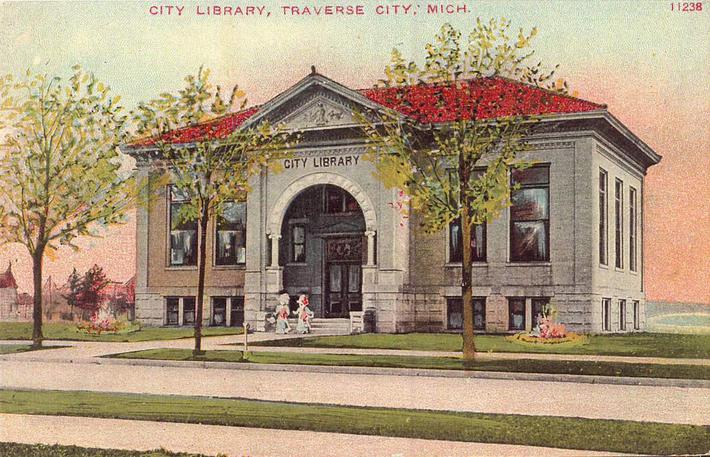 A Literary History of TADL
Next year, the Traverse Area District Library (TADL) will celebrate 155 years of lending books and knowledge in northern M...
Read More >>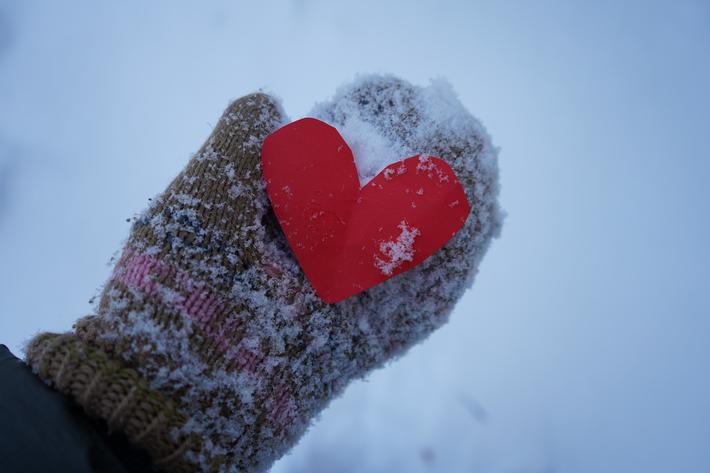 Merry Mittens
The Mitten Real Estate Group of Traverse City is helping make the season bright by kicking off their first Mitten Drive, w...
Read More >>