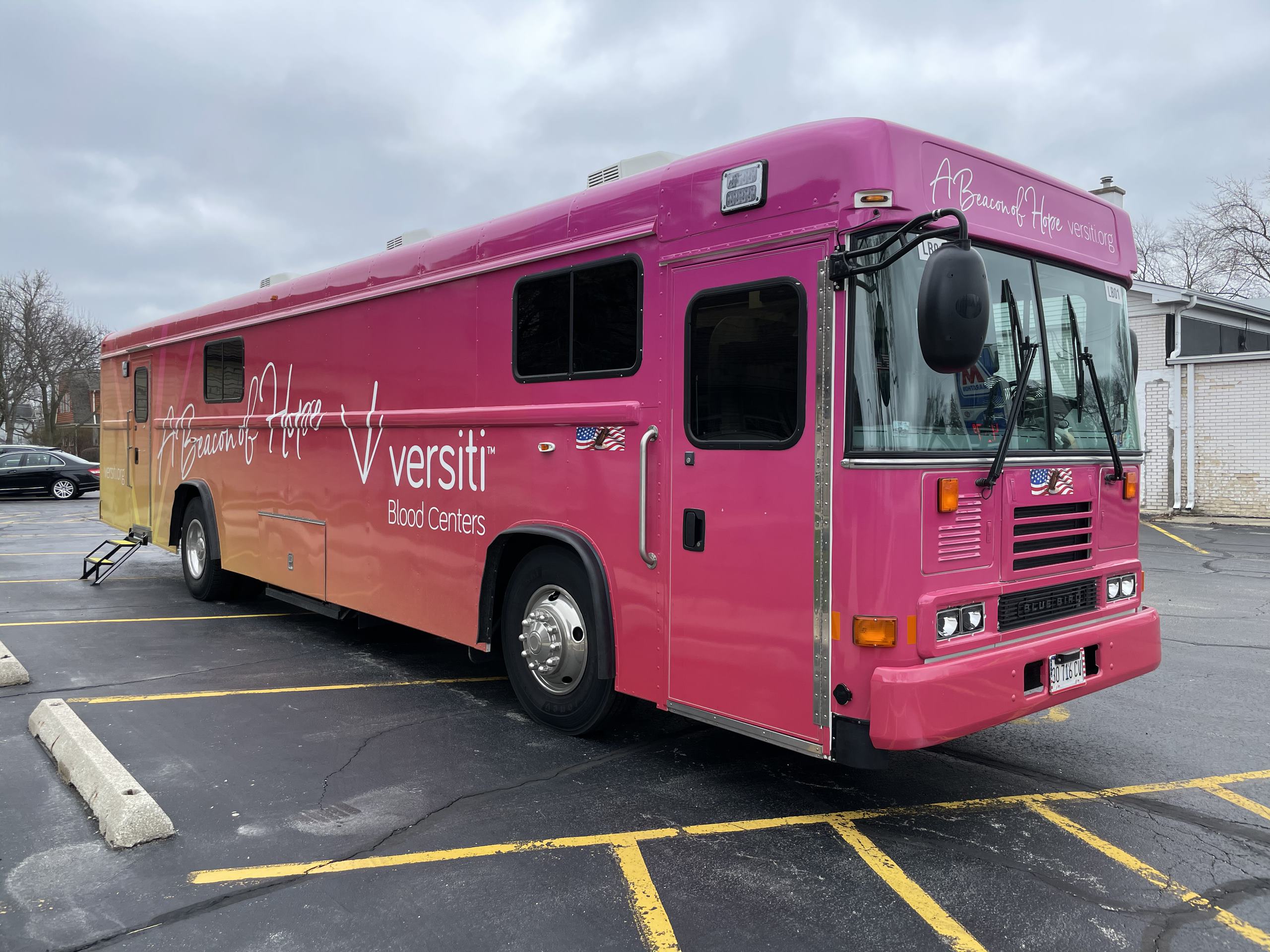 When Blood Runs Cold
Summer fun puts a damper on blood donations, but one local drive hopes to change the narrative
Cherries are red, waters are blue…and unfortunately, Michigan's blood supply shortage is nothing new.
"The blood supply in the midst of COVID and earlier this year was at the lowest levels in over a decade," says Kristin Paltzer, public relations manager for Versiti.
Versiti is a national organization that—in addition to conducting blood research and other scientific endeavors—has local blood centers and helps put on blood drives around the state. Their data shows that blood donation was down more than 40 percent during the pandemic and has only just started to rebound. Paltzer says during that time frame, Versiti was down 20,000 units (pints) of blood while the need for blood increased nearly 10 percent over historical averages.
"As we head into the summer, I think what I would caution to our community is that the supply is really vulnerable right now," she adds.
In Short Supply
According to the Red Cross, someone in the U.S. needs blood every two seconds, but only 3 percent of the population actually donates. Paltzer explains that Versiti is currently at a level where they have 3-4 days' worth of most blood types, but trauma events ranging from car accidents to school shootings to the tornado in Gaylord can cause a shift from a stable supply to an emergency supply.
Paltzer also points out that blood and associated platelets and plasma are all perishable—and cannot be manufactured—so a steady donation stream is necessary. "We really rely on the generosity of the community to donate to help serve the patients at the hospitals in their communities," she says.
But during the summer months, the frequency of blood donation plummets. Two key markets for mobile drives—high schools and colleges—are off the table. (Those demographics make up 20 percent of donors, per the Red Cross.) Meanwhile, businesses and other local organizers are often busy with the summer rush. And although Versiti has brick-and-mortar blood centers in places like Traverse City and Gaylord, fewer people stop in there too.
"[Donors are] busy; they're going on vacations; they're traveling; their kids are at camps. Summer becomes a really worrisome time for the blood community. There are less donors donating blood, and there are more accidents happening … and so the need increases and the donations drop," Paltzer explains.
The Most Scenic Blood Drive in America
Paltzer says that throughout the year, Versiti heavily relies on mobile blood drives, which allow them to meet donors where they are. On July 6, the Northport Omena Blood Drive will do just that from 11:30am to 5:30pm.
Organizers Phil Hallstedt and Laura Nardon are marketing the drive as "The Most Scenic Blood Drive in America," a hard title to refute when the Versiti Blood Mobile will be parked at the Northport Village Marina.
Hallstedt has been organizing blood drives for years, but he says this one is special. Part of that comes from the view, but the other part comes from the collaboration with the community. The Northport Omena Chamber of Commerce has come on board, and Hallstedt and Nardon are working with local businesses to recruit donors, offer prizes, and share tasty treats for those who give blood.
Hallstedt says they are also targeting tourists and seasonal visitors. "People come up here, they visit here—hey, how about give back a little bit and help our communities?"
The timing of the drive is intentional, as the need for blood not only spikes in the summer, but also around holiday weekends like Fourth of July. All told, Hallstedt hopes the blood drive will bring in at least 19 pints, which would require 25+ sign ups. (Not everyone gives a full pint.) His goal is for more than 30 people to participate, with 10 folks as first-time donors.
"The reality is, most [of the] blood supply comes from people who just get in the habit and continue to give. I have a friend of mine who has donated 55 gallons of blood," Hallstedt says. "What I would add is not only sign up, but bring a friend. Most of the people who give blood were recruited not by posters—it's by personal relationships."
What to Expect When You're Donating
For those who haven't donated in a while—or ever—Paltzer has some recommendations. In the lead-up to your appointment, be sure to rest, hydrate, and eat a good meal. Once you arrive, you'll go through a health assessment to check your blood pressure, hemoglobin, and iron as well as report information on your medical and travel history. There is a height and weight chart available on the Versiti website, as well as FAQs that address COVID information and other health questions you can review ahead of time.
According to Paltzer, O+ and O- are the most in-demand blood types for donation. (O- is the universal donor and the first to go as it can be given to anyone.) Platelets and plasma can also be donated—the former is especially important for infants and cancer patients—though it should be noted that the Northport/Omena blood drive will be accepting whole blood only.
For those who are a little nervous about donating, Paltzer recommends consulting with the experts on hand. "Talk to your phlebotomist about the fears that you're having to help guide you through [the donation process]. Nobody is going to just stick a needle in your arm and make you very uncomfortable."
The preparation and health history is the longest part of the experience. If/when you get the green light, the actual donation portion only takes about 15-20 minutes, with snacks to follow.
"It's really a minimal amount of time in the grand scope of everything," Paltzer concludes. "We know that people are busy, but we really need donors."
Appointments for the Northport Omena Blood Drive are encouraged, though walk-ins will be welcome if time and space allow. To sign up for an appointment, visit donate.michigan.versiti.org/donor/schedules/city, type in "Northport" in the city field, and be sure your date range is set through July 7. Other blood drives in the region can be found in a similar fashion.
Trending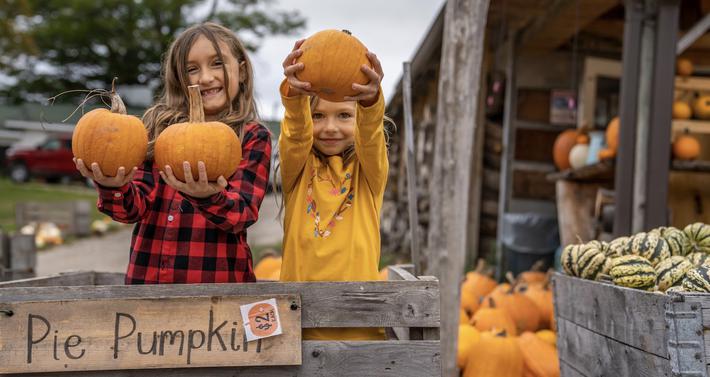 Seven Fall Festivals and Celebrations Around the North
If you ask us, it's impossible to beat the beauty of fall in northern Michigan. Vibrant-hued trees, glowing sunsets,...
Read More >>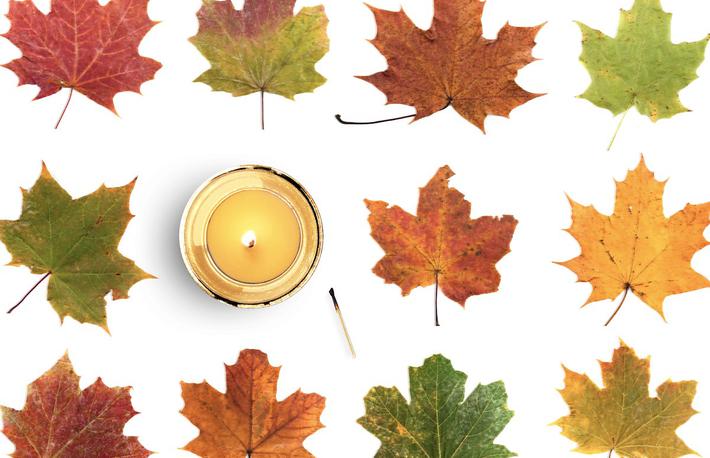 All the Scents of Fall
With the equinox behind us, it's time to go all in on autumn. Traverse City Candle Co. has done just that with their...
Read More >>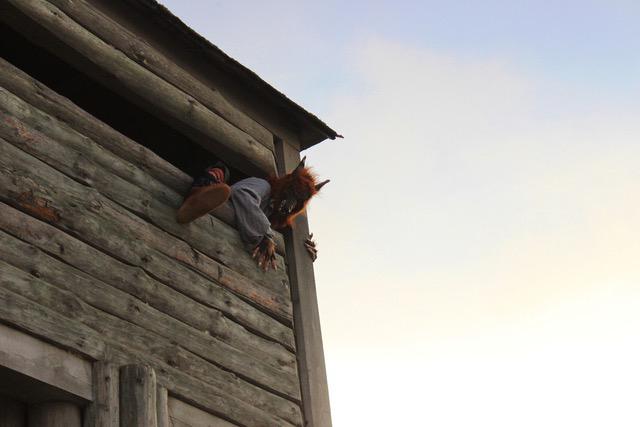 A Night at Fort Fright
This is not your typical haunted house or trail! Make your way through Fort Fright, an 18th-century fort and fur trading v...
Read More >>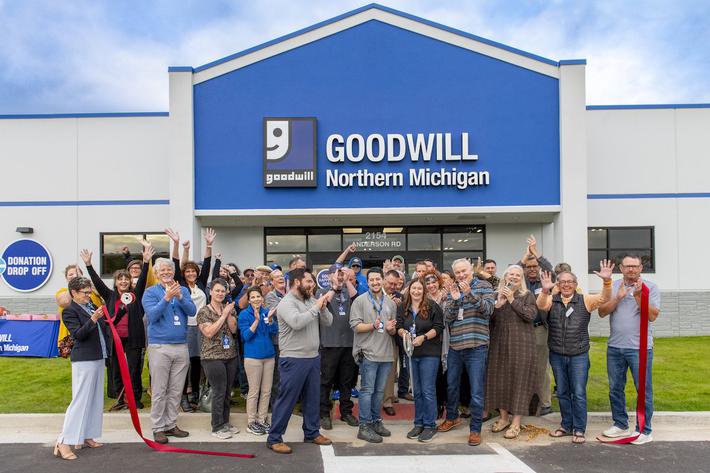 Goodwill Gets New Digs in Petoskey
This past week, Goodwill Northern Michigan opened a new Goodwill store in Petoskey at 2154 Anderson Rd., which replaces th...
Read More >>