Comfort & Wine: Winter Recipes to Warm the Heart and Belly
Northern Michigan wineries share some of the best meals and drinks made with their wine
Forget that "Apple Pie-Crumble" candle and those "Snowy Christmas Pine" plug-ins. The best scent of the season is a hearty homecooked meal bubbling on the stovetop or baking in your oven. Mom might say the only special ingredient you need to make those dishes memorable is love — and we don't disagree — but on these cold winter nights, we're finding the addition of a little local wine takes even the most heartwarming dish over the top. Here are four we adore, each courtesy of a northern Michigan winery.
Braised Beef Short Ribs in Red Wine Sauce
Boyne Valley Vineyards
This family-owned Petoskey winery offers a series of scrumptious small plates inside its expansive sun- and chandelier-lit tasting room. And while owner Mary Ann Lippe gives guests many more reason to linger inside — a giant open-sided fire, living-room-style seating, and live music every Saturday (and every day Dec. 26 through Jan. 1!) — her easy and excellent recipe featuring a heavy pour of BVV's own Shorts Hill Red, a fruity and dry red blend of Marquette and Frontenac grapes with aromas of red currant and strawberries, should motivate you to buy a couple of bottles and hightail it home to cook her recipe for braised short ribs.
Ingredients
5-6 beef short ribs
1.5 teaspoon each of salt and pepper
2 tablespoons olive oil
3 garlic cloves, crushed
1 large onion, chopped
2 celery ribs, chopped
2 carrots, chopped
2 tablespoons tomato paste
2 cups Boyne Valley Vineyards Short Hill Red Wine
2 cups beef stock
2 sprigs thyme
2 bay leaves
Instructions
Pre-heat over to 325 degrees. Sprinkle beef on all sides with salt and pepper.
Heat oil in a large ovenproof pot over high heat. Add half the ribs and brown all over (5 to 7 minutes). Remove and repeat with the remaining ribs, and then remove. Turn heat down to medium and add onion and garlic into the same pot, cooking for 2 minutes.
Add carrot and celery; cook for 5 minutes until carrot is softened and sweet, then add tomato paste and cook for 1 minute. Add wine, broth, thyme, and bay leaves. Stir until tomato paste is dissolved, then return ribs to liquid, arranging them so none are fully submerged. Cover with lid and transfer to the oven for 3 hours, or until the meat can be shredded easily with forks.
Carefully return beef, keeping the meat on the bone. Cover to keep warm. Strain into a bowl all liquid from the pot, pressing juices out of the onion, carrot, etc. Return the sauce to the pot, bring to simmer, and stir. Adjust as necessary — simmer the sauce to reduce or thicken; add water to thin — then season with salt and pepper if needed. Place beef on serving plate, spoon sauce over top, and serve.
Butternut Squash Casserole
Dune Bird Winery
A refreshing marriage of exceptional estate-grown wines and craft espresso owned by husband-wife team Nicole and Bo White, Dune Bird Winery just opened in Northport Dec. 3, and we'll be honest: We've already enjoyed their wine and made this dish, courtesy of Dune Bird's Katherine Elisabeth Palms, twice. Palms, who is also the director of the Leelanau Wellness Collective, tells us she adapted it from the BBC's GoodFood, and we adapted it further the second time we made it, adding cooked brown rice and lentils at the end to throw off a picky kid eater who refuses meat and accuses cooked quinoa of having "tails." (Just imagine if we told her how much of Mom's red wine was in it.)
Ingredients
2 tablespoon olive oil
1 onion, sliced
2 garlic cloves, crushed
1 teaspoon cumin seeds
1 tablespoon paprika
2 medium sweet potatoes, cubed
1 red pepper, chopped
1 medium butternut squash, peeled and chopped (about a pound)
1 can diced tomato
¾ cup (6 ounces) Dune Bird dry red wine (AV8* recommended)
1¼ cup vegetable stock
1/3 cup quinoa or whole-wheat couscous
To Serve
Dollops of Greek or vegan yogurt
Grated cheddar cheese or nutritional yeast
Instructions
Heat olive oil in large sauté or saucepan with a lid. Cook onion for 5 minutes or until softened. Add garlic, cumin seeds and paprika, and cook, stirring, for 2 minutes more. Stir in the chopped sweet potato, red pepper, and squash; toss with the onion and spices.
Pour in the tomatoes, vegetable stock, wine. Season, then simmer gently for 15 minutes. Stir in the quinoa, cover with a lid, then simmer for 15 mins more until the vegetables are tender, the quinoa is cooked (you'll know when the quinoa is done because it will look like it has popped open, revealing the germ of the kernel) and the liquid has been absorbed.
Serve in bowls topped with a spoonful of choice yogurt and some grated cheddar or nutritional yeast.
*Owner Nicole White suggests Dunebird's AV8, a full-bodied red blend she calls "dynamic and elegant" for its "very earthy nose and these ethereal notes of raspberries and vanilla," which we found to be a perfect accompaniment to both the recipe and our-post dinner chill time.
Pinot Noir Chicken and Wild Mushrooms
45 North
We've long been fans of 45 North's Pinot Noir, and it almost pained us to pour a cup of the Leelanau-grown stuff into this chicken dish, but we quickly came up with a solution: Buy a second bottle to ensure you have enough to share with the food and a friend.
Ingredients
3 tablespoons olive oil
Salt and pepper
2 chicken breasts, bone-in, skin on
¼ medium onion, chopped
8 cloves garlic, halved
2 cans diced tomato, drained
1 cup 45 North Pinot Noir
1 can chicken broth
1 teaspoon dried oregano
½ teaspoon dried thyme
2 tablespoons softened butter, divided
1 tablespoon flour
8 ounces wild mushrooms (full disclosure: we sliced baby portobellas)
¼ cup chopped fresh basil
Instructions
Preheat oven to 350F. Season chicken with salt and pepper.
Heat 2 tablespoons olive oil over med-high heat in a Dutch oven. Place chicken breasts skin side down in the hot oil and brown each side 4-5 minutes or until golden. Transfer to a plate.
Heat remaining tablespoon olive oil in the Dutch oven and add the onion. Reduce heat to medium, cooking 3-4 minutes or until softened/ Add garlic, cook 30 seconds, then stir in tomatoes, cooking 1 minute.
Add the wine and bring to a boil, scraping up any browned bits. Add chicken broth, oregano, thyme, and return to a boil.

Place chicken skin side down in the pot, cover tightly, and place in oven. Cook one hour or until chicken is thoroughly cooked and tender, turning once. Transfer Dutch oven to stovetop.
Combine 1 tablespoon butter with flour, then add to pot with chicken and bring to a simmer to thicken. Heat remaining tablespoon of butter over med-high heat in a skillet. Add the mushrooms and cook 4-5 minutes or until browned. Transfer to pot with chicken, stir in chopped fresh basil, adjust seasoning with salt and pepper, and serve.
Mulled Cherry Wine (Pictured above. Photo by Hannah Pemberton, Unsplash.)
Black Star Farms
If you've ever paid a visit to Black Star Farms' Leelanau or Old Mission locations on a winter Saturday, you've likely caught a whiff — and hopefully, a taste — of their mulled wine, which they make with one or more of several in-house options: their Red House White, Artisan Red, Hard Apple Cider, or Cherry Wine. Our hands-down favorite? The Cherry Wine, a delightful semi-dry that's sweet, tart, and lightly spiced and seems to suit most any palate, especially when mulled with a few extra-special holiday-season ingredients.
Ingredients
8 ounces of water
½ cup sugar
½ teaspoon cinnamon
¼ teaspoon cloves (ground or whole)
A dash or two of ground nutmeg
Instructions
Combine ingredients in a saucepan and stir well. Heat gently, without boiling, and do not stir again. Once it reaches your preferred temperature, skim off spices, serve and enjoy. Pro-tip, courtesy of Black Star: add a shot of Black Star Farms Apple or Cherry Brandy to each glass for more flavor and intensity.
Trending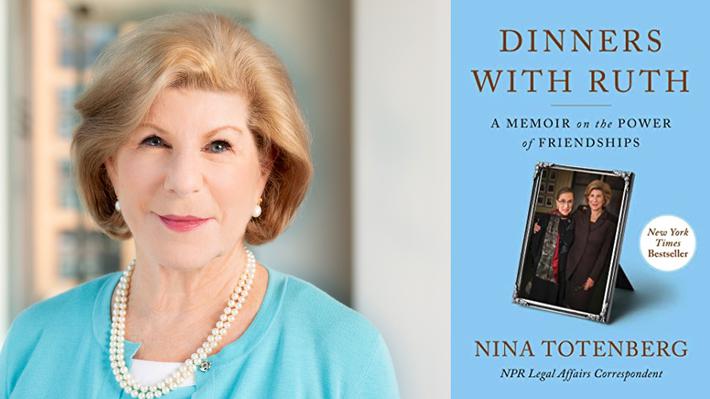 Dinners with Ruth
In the theme of Galentine's Day and female friendships is NPR legal affairs correspondent Nina Totenberg's boo...
Read More >>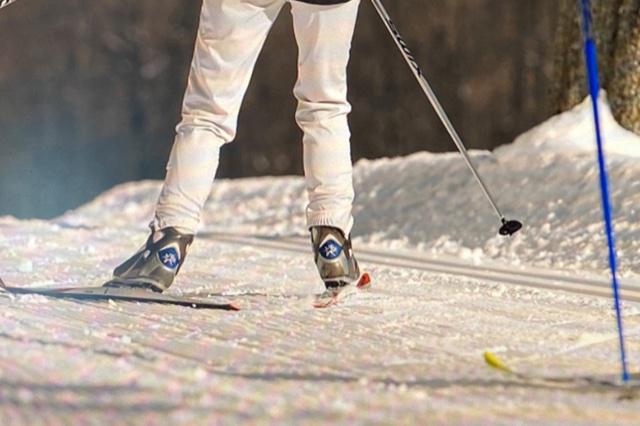 Shooting Ski-t
Take aim when you pair cross-country skiing with airsoft during Crystal Mountain's Airsoft Biathlon on Sunday, Feb. ...
Read More >>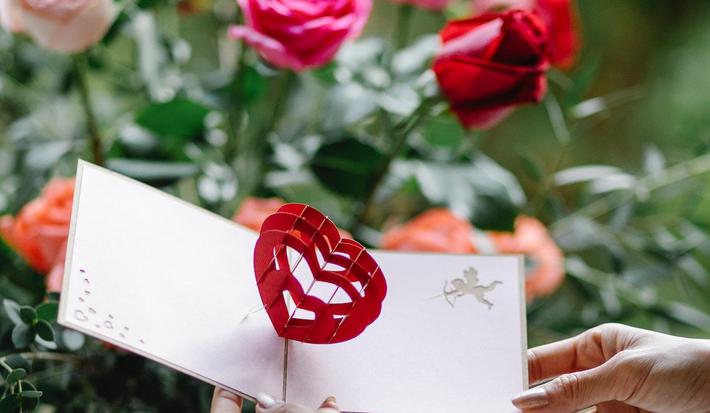 The Lost Art of Valentines: Three spots to find (or make) the perfect card
Remember the days of giving valentines in elementary school? Of perfecting each card and sentiment and placing each sparkl...
Read More >>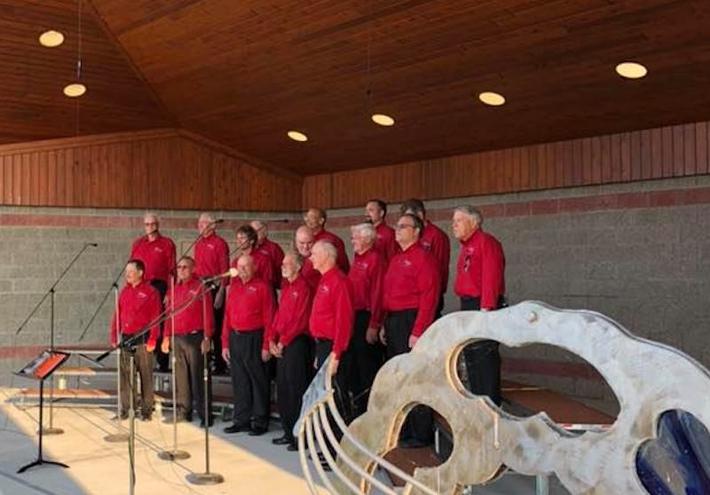 Singing Valentines
If you need a fresh way to show your love and gratitude this season, then perhaps a singing valentine is up your alley. Th...
Read More >>