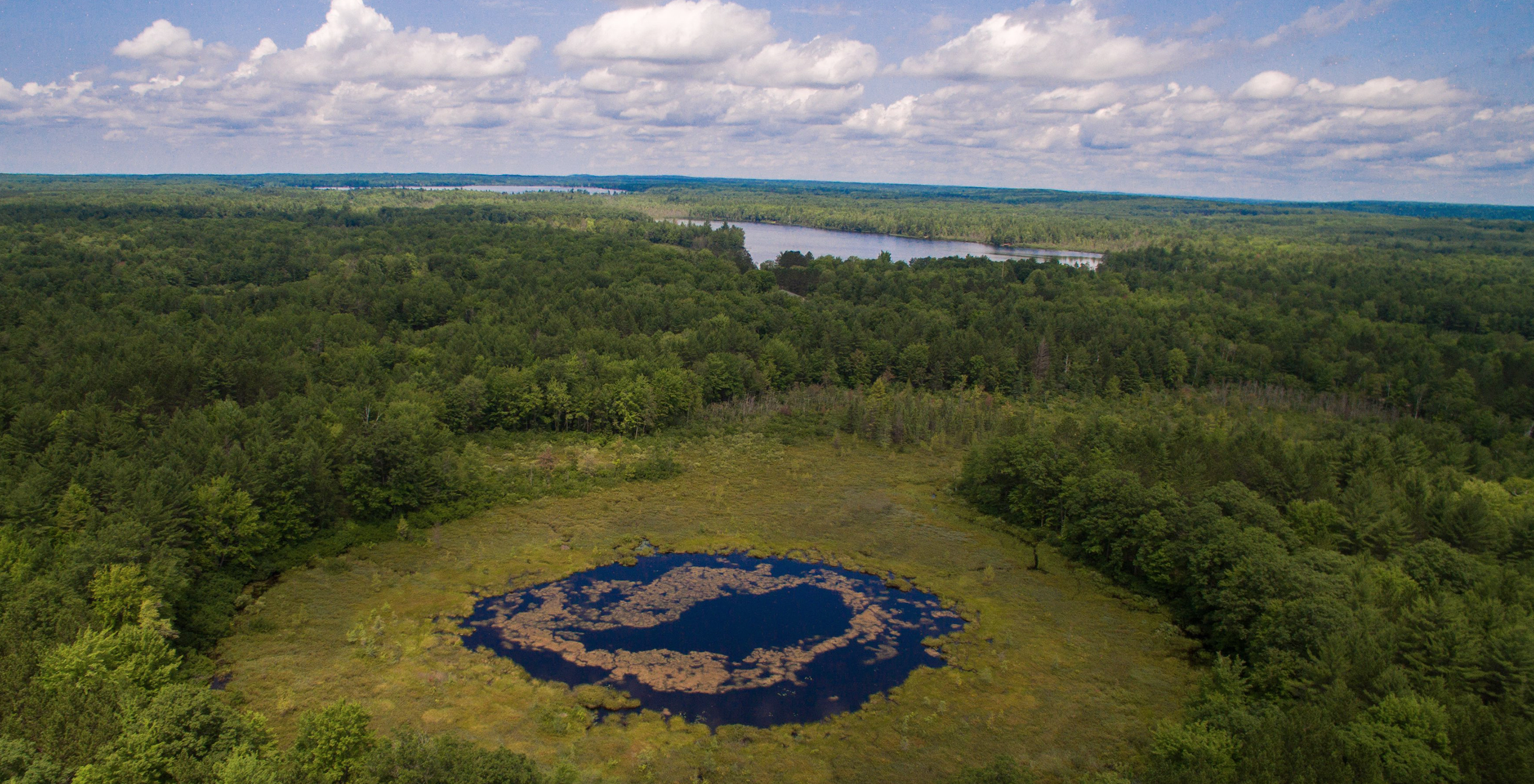 Your 2020 Summer-Hike Hot List
Under-the-radar faves and coming-soon gems from two local land conservancies
The pandemic might have kiboshed many of our traditional summer events and festivals, but the hiking season is still on in northern Michigan.
With more than 12,000 miles of hiking trails throughout the state, and — let's be honest — some of the prettiest of the multitude up here, there are hundreds of options to explore.
If you're not yet familiar with what's out there or simply looking to expand your usual circle of strolls this season, land conservancies are a great place to start; they maintain dozens of natural areas and preserves with miles of well-marked trails throughout northern Michigan.

Best of all, these pristine properties are open to the public, require no entrance fee, and are often under the radar of many parkgoers, meaning you've got a good chance of having a chunk of the trail — or at least 6 feet of it — all to yourself.
To keep your adventures feeling fresh all summer long, we tapped the LTC and the Grand Traverse Regional Land Conservancy to help us compile a 2020 hot list of quick and easy hikes — a few old favorites, plus several new and coming-soon spots you simply must experience. Try some or try them all. You can find more details, directions, and trail maps at www.gtrlc.org and www.landtrust.org.
OPENING SOON!
The Upper Manistee Headwaters: The Milock Family Preserve
Location: Kalkaska County
Acres: 1,288
Trails: 7 miles
Until the Boy Scouts consolidated their Michigan camps a few years ago, this nearly 1,300-acre haven of woods and water was home for 80 years to Camp Tampico. After a three-year, nearly $4 million fundraising campaign following Tampico's closure, however, it became GTRLC's newest and second-largest preserve, The Upper Manistee Headwaters: The Milock Family Preserve.
It won't open to the public until some time after July 25 (keep track by tuning in to www.facebook.com/GTRLC), but we're certain it'll be worth the wait.

A series of trails, both long and short, will take hikers to and around the spring-fed Grass Lake.
"The trails are going to be beautiful, and there's a lot to see out there," said Jennifer Jay, director of communications and engagement for the Grand Traverse Regional Land Conservancy. "It's got a really diverse habitat. There are tons of beautiful plants and wildlife, including some threatened endangered species, like the Red Shoulder Hawk."
Add to the mix several kettle-hole ponds, mixed forests and fields, and many types of wetlands, and, said Jay, "I think you could spend several days out there and not have covered everything."


Maplehurst Natural Area
Location: Milton Township, Kewadin
Acres: 389
Trails: 3.5 miles
Maplehurst Natural Area was a former summer camp from 1955 to 2011. GTRLC helped Milton Township acquire the property in 2018 through a grant and fundraising efforts.
"It was one of the largest remaining undeveloped parcels near Torch Lake," Jay said.
The trailhead is located at the parking lot and overlooks an expansive field that slopes down to Lake Maplehurst. On the horizon, Elk Lake and Grand Traverse Bay can been seen on a clear day. Take a left at the start, and the trail winds along a steep ridge in a hardwood forest, where glimpses of Torch Lake shimmer through the branches. The trail, peppered with large stones and boulders, eventually descends down the ridge, leaving hikers looking up at towering beech and maple trees.
The loop finishes with a short, flat trail that skirts the east side of the 60-acre spring-fed lake. Hikers will also encounter the remains of an old ski lift and tow rope on the northeast side of the property. Note: The trails are open to mountain bikers as well. The property has 3.5 miles of trails, but an additional 2.5 to 3 miles are planned for later this year.


Accessible Trail Coming Soon!
Timbers Recreational Area
Location: Long Lake Township
Acres: 250 acres
Trails: 4.4 miles
A lesser-known hike close to Traverse City is the former Girl Scout camp on Long Lake, Timbers Recreational Area. The property offers up-close looks at historic barns and outbuildings, plus trails that loop around the 20-acre Fern Lake.
"It has a variety of habitats, including some open field, which is great for kite flying," Jay said. "It's also a nice place for a family picnic, but there are opportunities for fishing, hiking, and wildlife viewing, too."
The recreational area will soon have a universally accessible trail that will lead to a fishing platform at Fern Lake.
"Because of the [COVID-19] situation right now, construction has been pushed back," Jay said. "It was supposed to have been done at the end of this month. As it is, it'll be sometime later in the summer."
The property includes 9,000 feet of Long Lake with hiking along some of its shore. There are some unmarked two-tracks also slated for future trail and infrastructure development.
"Timbers has become really a favorite place for people to go," Jay said. "It's big. It feels sometimes like you have the entire place to yourself. And yet it has something for everyone."

Railroad Point Natural Area
Location: Benzie County
Acres: 207 acres
Trails: 1.3 miles
For more than 20 years, GTRLC has not only protected Railroad Point Natural Area but also made 10 additions to the property. The preserve is located on Crystal Lake and has a wildlife corridor to Betsie River. The Mary Margaret Johnson trailhead, off Mollineaux Road, is an easy one-mile hike to a high bluff that overlooks Crystal Lake. In 2018, a staircase was constructed that goes down the hill from the bluff to the Betsie Valley Trail — the Charlie Kehr Memorial Trail Connector. The Betsie Valley Trail runs along the natural area's Crystal Lake frontage.
"It's a pretty cool place to ride your bike on the Betsie Valley Trail, get off at the Railroad Point Natural Area, climb those stairs to the top, and take a beautiful hike on the Mary Margaret Johnson trail. And then you can jump back on your bike and grab ice cream in Frankfort," said Jay. "It is my favorite day trip."

Ransom Lake Natural Area
Location: Grand Traverse County, Almira Township
Acres: 220 acres
Trails: 1.8 miles
The Ransom Lake loop starts off as a universally accessible trail that runs along Ransom Creek to a deck overlooking the lake. The first half-mile is a picturesque hike along the babbling sandy-bottom Ransom Creek.
"It is something I really like to talk about with people, because it's kind of like a secret," Jay said. "It is a sweet place."
Once you reach the lake, head north over a small bridge to begin the loop around Ransom Lake. The trail becomes narrower but is easy to navigate even when it traverses through a cedar swamp. Throughout the hike, there are several benches to rest on and take in views of the lake. More than halfway around the loop, you'll find a small bridge that crosses Bellows Creek, which feeds Ransom Lake. All told, the loop takes about 25 minutes.
You can access two trailheads from Bellows Lake Road; the third trailhead, located off Lake Ann Road, has a pit toilet.

COMING SOON!
Offield Family Viewlands Working Forest Reserve
Location: Harbor Springs, Emmet County
Acres: 290
Trail: 4 miles
As Northern Express recently reported, the Little Traverse Conservancy acquired the Offield Family Viewlands Working Forest Reserve on April 22 and plans to open it to the public by mid-June. The reserve was formally known as the Little Traverse Golf Course, but Kieran Fleming, Little Traverse Conservancy's executive director, said the golf course will no longer be operational. Instead, the property will be used for biking, walking dogs (on a leash), hiking, and — come winter — snowshoeing and cross-country skiing
"Right now, the number one goal is just to make it so people can use it," Fleming said. "Part of that is creating trail connections between those golf cart passes, because most go out to a tee, and then you're walking into the fairway. We are going to have several connections along the way so that people can do loops in sort of a logical fashion."
Hikers can expect to take in views of Little Traverse Bay and Crooked Lake. The Conservancy also plans to conduct some restoration work by planting meadow grasses, wildflowers, and native trees.
"This is going to be our premier property," Fleming said. "This is going to be a magnificent place. No matter what part of northern Michigan nature you love, there will be some of it there for anybody."

Hoogland Family Nature Preserve
Location: M-119, Emmet County
Acres: 100
Trail: 1.5-mile loop
This preserve offers a short easy hike on mostly flat land on the west side but has rolling ridges to the east. The hike takes about 40 minutes. The preserve is filled with red oak, maple, and beech trees, and right now, blanketed with native trillium flowers.
"It is a shorter, wonderful little hike," Fleming said.
Located along the M-119 Scenic Heritage Route — better known as the Tunnel of Trees — getting to this preserve is just as beautiful as the hike itself.


Allan and Virginia McCune Nature Preserve
Location: Emmet County
Acres: 168
Trail: 3.5 miles
In 1984, Allan and Virgina McCune donated this land to the LTC. In 2017, the Purchis family, who had homesteaded the land, donated an addition, dedicating its trails to Allan Purchis.
"McCune is just a beautiful trail system," Fleming said. "But right across the road, we have acquired what we call our Canton Working Forest Reserve, and we're developing our first mountain bike enhanced trail and that this summer. You'll be able to have mountain biking trails on the east side of the road and beautiful hiking trails on the west side of the road."
The property features lowland marshy areas with cedar and hemlock trees. The spring-fed Minnehaha Creek runs through the land, and there are two footbridges on the hike. Visitors can choose to start from two parking areas: one off Maxwell Road and the other off Berger Road.

Duncan Bay Nature Preserve
Location: Cheboygan
Acres: 145
Trail: .9-mile round trip
Duncan Bay Nature Preserve is just a short distance from downtown Cheboygan. Last summer saw the completion of a new 1,800-foot boardwalk that takes visitors all the way to Duncan Bay in Lake Huron. There's also an overlook platform where visitors can see the Crib Light, the 14-Foot Shoal Lighthouse, and the Mackinac Bridge. Most of the preserve consists of Lake Huron wetlands and is abundant with waterfowl and other birds.

Deadman's Hill Loop
Location: Antrim County
Trail: 3.1-mile loop
Deadman's Hill is a favorite spot for folks looking for fall colors — its views of the Jordan Valley are breathtaking — but don't discount the lush verdant views of this green valley (or miss the many stands of wild berry bushes lining its lowland trails) in summer.
You can start the 3.1-mile loop from hill's sun-drenched scenic overlook; from there the trail drops quickly — with a .5-mile descent — into the cool valley. Keep an eye out for tree identification signs, including an admirable elm that somehow survived Dutch Elm disease. The path will lead to the River Study Area observation deck and continue across several feeder streams, where you'll encounter those aforementioned raspberry and blackberry bushes. (Note to hungry hikers: If the weather cooperates, they usually start bearing fruit by late July and into August and September.)

Eat your fill and continue walking; just be sure to stay on the Deadman's Hill Loop if you'd like to keep your walk to the 3.1 mileage limit. The Jordan River Pathway — an 18-mile loop — merges with the North Country Trail here along the way, often confusing hikers who aren't familiar with the trails.
Trending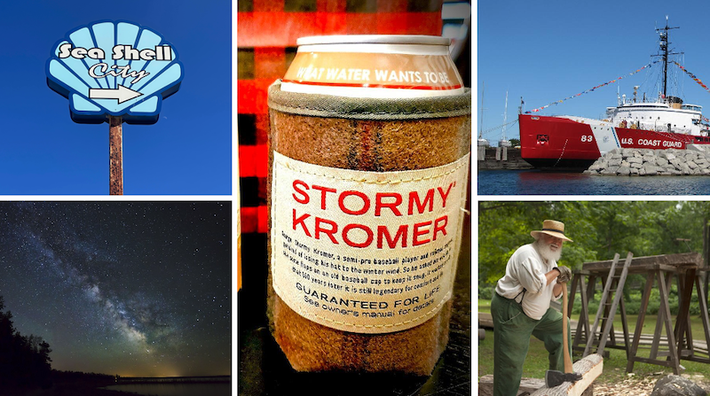 Must-sees on the Way to da U.P.
Whether you want to stretch your legs or stretch out your vacation, try at least one—or all!—of these detours ...
Read More >>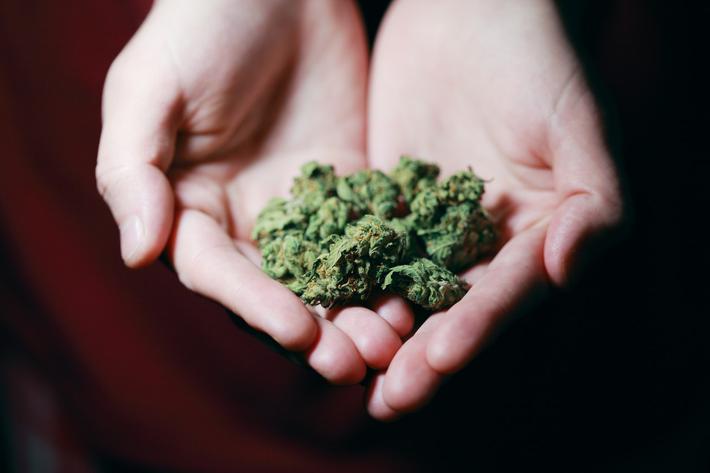 Traverse City Going Green(er)
After years of limbo, Traverse City's City Commission voted to move forward with allowing retail recreational mariju...
Read More >>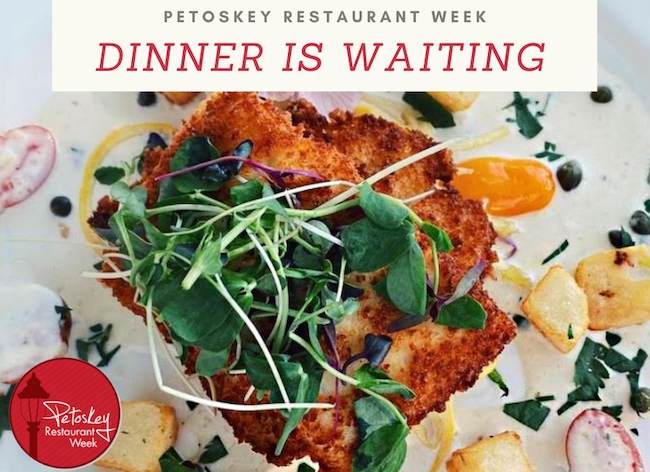 Restaurant Week Is Happening Now in Petoskey
Play hooky before the long weekend and make a stop in Petoskey for their spring Restaurant Week, running May 20-27. Three-...
Read More >>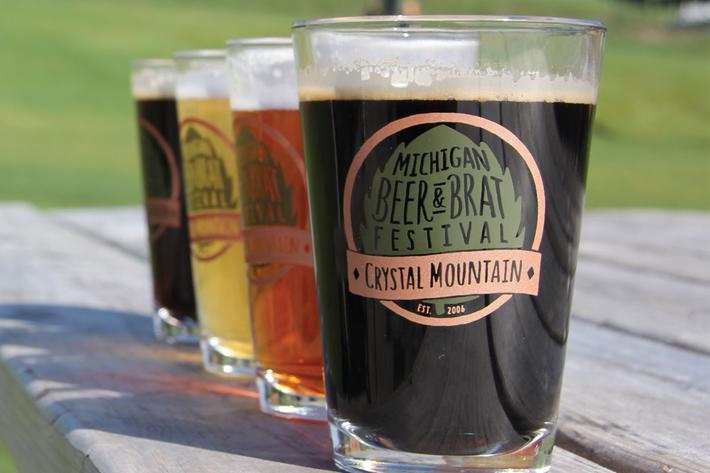 We See Beer and Brats in Your Future
The 15th annual Michigan Beer and Brat Festival is making a comeback Saturday, May 28, at Crystal Mountain in Thompsonvill...
Read More >>
↑