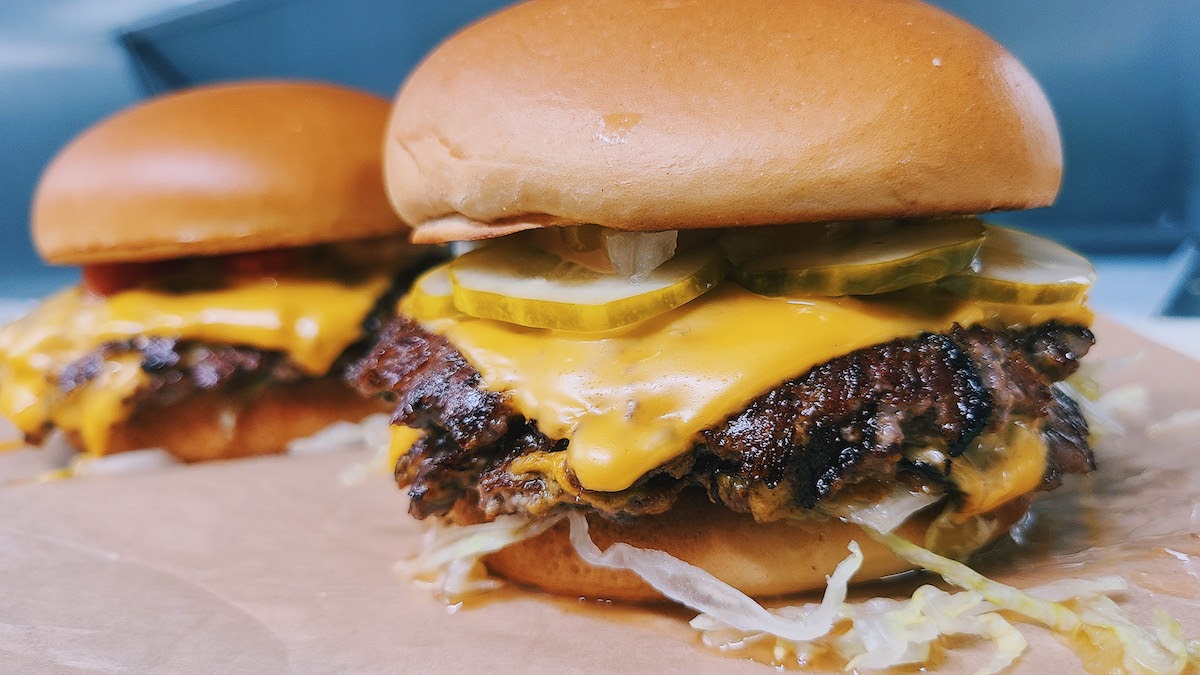 A Smash Hit
Glendale Burger Shop levels up from food truck to brick-and-mortar restaurant
Master burger-slingers Bray and Brittney McCabe have always been "into food." Born and raised in Saginaw, the pair grew up among restaurateurs before putting down roots in Traverse City and falling headlong into hospitality by means of their iconic smash burgers (which Taste of Home magazine dubbed Best Cheeseburger in Michigan).
After four years of food truck life, the two are finally turning on the griddles at their very first brick-and-mortar location, Glendale Burger Shop in Greilickville. The space serves both lunch and dinner and revives the food truck's most-loved staples—from beer-battered fries to secret sauces—while also allowing the pair to get creative with new menu additions. (Heck, they might even bring back brunch!)
"In the food truck, it just felt like [we] were a machine, so we couldn't expand or do anything weird," says Bray. "I'm excited to be excited about food again."
The Food Truck Origin Story
It all began with a breakfast sandwich—or, rather, a local lack thereof. "We wanted something fast-casual that we could grab on a weekend morning," Brittney says, but the pair couldn't find one in town that they loved.
So, they signed on for a series of brunch events at The Little Fleet in 2017, which took place from October through the end of that year. They named their venture Glendale Avenue (for the Saginaw street where Bray grew up), and set out with two primary goals: For starters, make that sandwich they'd wanted, but also show the dining public that they could put on a top-notch event.
"Making sandwiches [at work] was one thing," says Bray—who was also employed at Folgarelli's—"but doing it on our own was [another]."
The pop-ups, though, were a smashing success. From there, the venture gained steady momentum, and Glendale's presence at The Little Fleet increased from monthly, to weekly, to every weekend. Then, in November, 2018, Gary Jonas, one of the space's co-owners, approached the pair with an offer they couldn't refuse: a permanent space on the lot.
The Glendale Avenue truck first opened its iconic blue window in May 2019, where it filled hungry bellies with smashable burgers and built a cult following for four busy summers. In fact, most of the pair's favorite food truck moments go hand-in-hand with happy diners.
"[The truck] was the best thing in the world, because it [helped] us build lasting relationships," Brittney says. Of those, a retiree named Mike stands out, who was first in line five days per week, as well as a man so impressed with his meal, he returned twice to ensure it wasn't a fluke. The duo even has a friend who named their bulldog Fry after Glendale's spuds!
By the same token, operating a food truck was never the end goal for the McCabes, especially once the reality of challenges like limited space, tricky equipment, and the relentless grind set in.
"It was just crazy all the time. We knew pretty quickly after that first season that [the truck] was a stepping stone to something else," Brittney says.
The Brick-and-Mortar Expansion Pack
Enter: Glendale Burger Shop. Officially opened in early July, the fast-casual eatery of their dreams (and ours) now occupies the west-side space that once housed Silver Swan Homemade Foods & Gifts. The two took over the storefront in March and since then have renovated every inch, from floors to decor to a brand-new kitchen.
Inside, the vibe is modern minimalism meets 1950's soda shop. "We wanted it to feel like the basement you grew up in, or a U.P. bar," Bray says with a laugh. The result is an aesthetic hodgepodge of dark blue and green accent walls, combined with fast food-style booths salvaged from an old ice cream parlor.
At the front of the shop, a washed-wood bar welcomes guests, complete with an overall-clad Big Boy. Here, diners can place and pick up their orders before taking their treats to go or tucking in at one of 32 seats. High chairs and adjustable tables are also available for larger groups, and there's even an arcade game in the works, courtesy of Scott Pierson at The Coin Slot.
Though they do hint at other plans on the docket—seasonal features, for instance, outside seating, and maybe even beverage service—the pair's mission, as Bray explains, is figuring out the best ways to run the place. "It's like a video game expansion pack: you get the bulk first, and other things come later."
With all that extra space to play with, you can bet the McCabes have made a few menu upgrades. But fret not, loyal burger lovers! This duo wouldn't dream of doing away with their most popular items. This includes the craveable Parm Fries, topped with Romano, Parmesan, and "Fancy Sauce" (e.g., a blend of mayo and ketchup), as well as their O.G. burger lineup.
If you've never had a Glendale handheld, a "smash burger" refers to a thinner patty that's been pressed on the griddle a la old-school diners, like Hot 'n Now or Clyde's Drive-In. The result is a quicker cooking time—at Glendale, we're talking five minutes flat—and a tender burger with a crispy-laced edge.
"I'm obsessed with them looking a certain way," Bray says. "If they don't have the right crunch, I'm not serving them."
Of these, the standard is The Temple: a smash burger topped with American cheese, shredded lettuce ("shrettuce" in the menu description), tomato, pickles, onion, and Glendale's secret Hugo sauce. Other original recipes include The Junction—that's the McCabes' go-to—which calls for two patties seared in yellow mustard and paper-thin white onion; as well as their popular patty melt, dubbed The Patricia in homage to Brittney's mom. "It's a little tangy and a little sweet," she notes, and it comes stuffed with caramelized onions and cheese between slices of thick-cut Texas toast.
The menu also features a handful of sandwiches, including the "not-quite-a-club" Turkey Bacon (ingredients: oven roasted turkey, bacon, lettuce, tomato, seasoned mayo, and the crunchy addition of kettle chips), as well as a coming-soon special fried chicken sandwich they've had on the backburner for a while. For veggie diets, guests can expect a few salads, headlined by a classic Wedge, as well as an Impossible meatball sub, which puts the real thing to shame.
"We're not reinventing the wheel over here," Brittney says. "We want to be the kind of place that makes people think, 'That sounds really good.' That's the food we love to make, and if we can elevate it, why not?"
Find Glendale Burger Shop at 13692 S W Bayshore Dr. in Traverse City. (231) 252-4200, glendaleburgershop.com
Trending
Pronouns 101
My first assignment in an online graduate-level class was to provide information about my background, including my pronoun...
Read More >>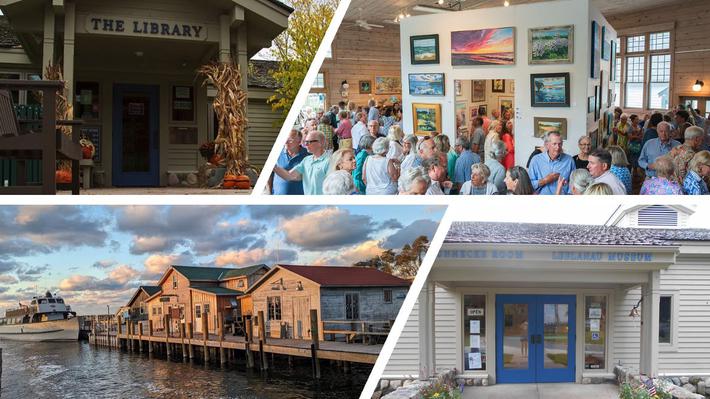 Collaboration Is the Name of the Game
How long does it take to create a cultural center? As few as three years, or as many as 170. Sometimes both. The organiza...
Read More >>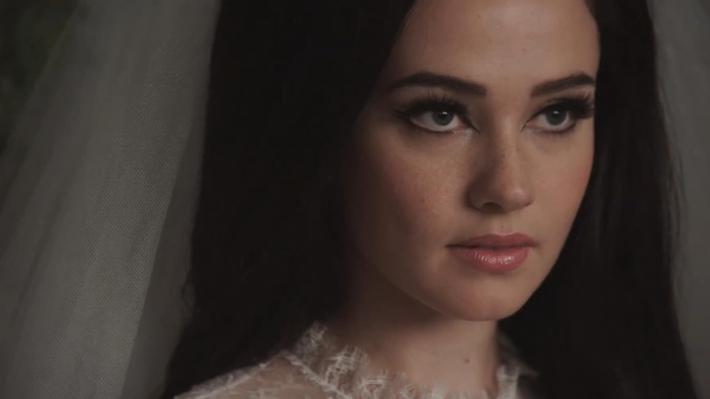 Film Review: Priscilla
While you will certainly be mesmerized by the haunting lead performance from newcomer Cailee Spaeny—and be impressed...
Read More >>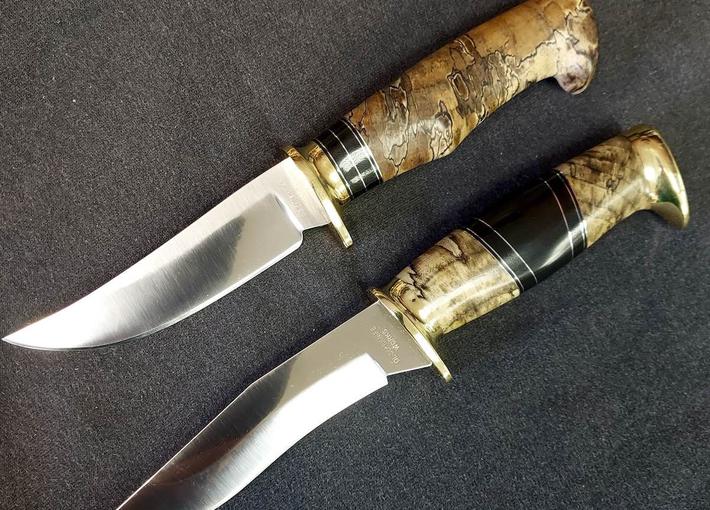 Bespoke Blades
What do you do with a battered ice skate, an old rubber puck, a cracked hockey stick, and a gob of tape? Pitch 'em, ...
Read More >>