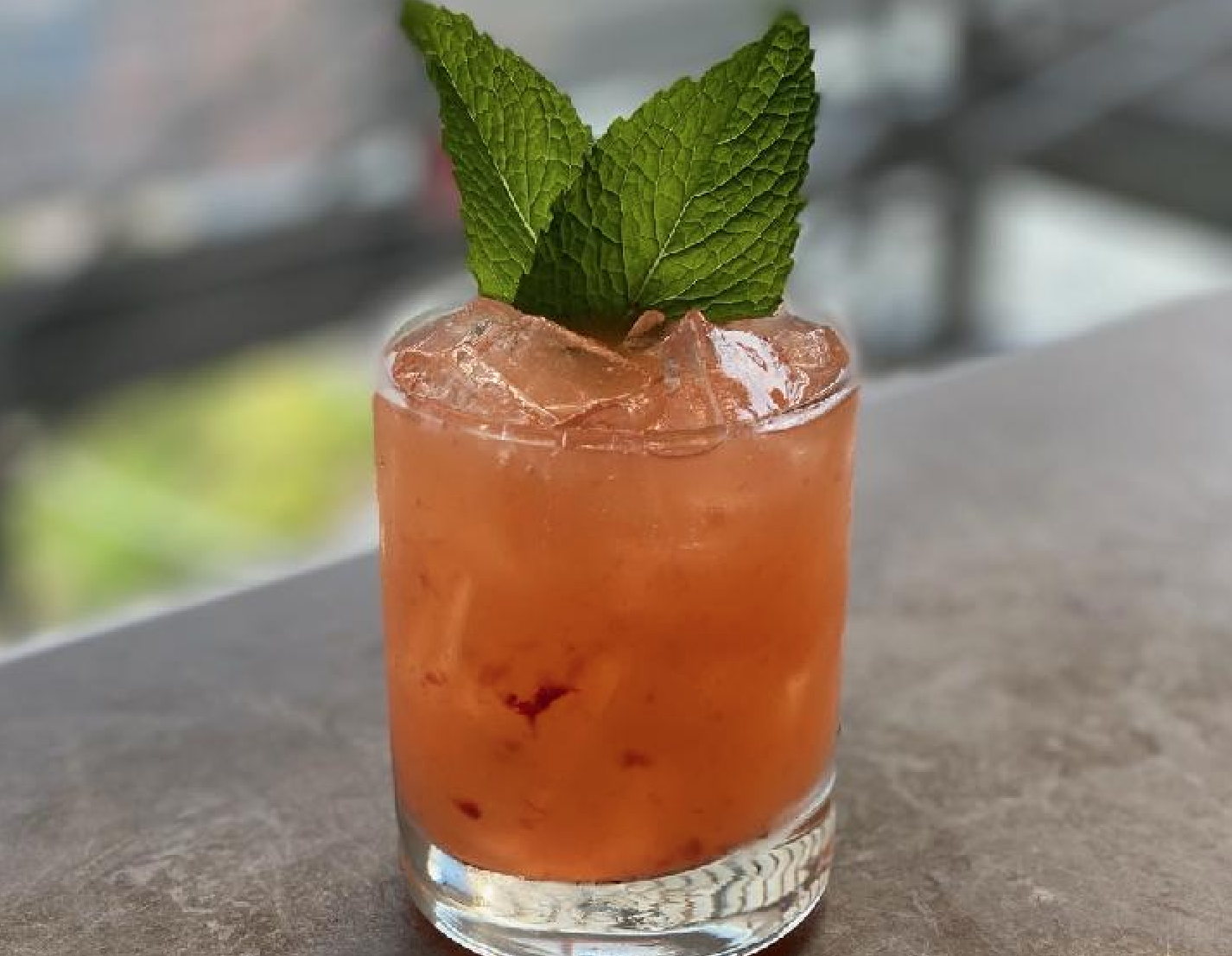 Barrel Back's Hendrick's Strawberry Jive
Bottoms Up
You have not tasted summer on Walloon Lake until you have sipped a Hendrick's Strawberry Jive at Barrel Back restaurant. The ingredients are pure and simple — Hendrick's gin, muddled mint, basil, strawberries, lemon juice, orange juice, and simple syrup — but the result is a complex yet very well-balanced cocktail.

Caleb Helsey, bartender at the casual upstairs eatery overlooking the water, credits the Jive's citrus for cutting its sweet, the herbs for elevating its berries, and all ingredients for playing so well off each other. We suggest you make a play for one soon. Note: Not only is patio seating available, thanks to the expansive eatery's walls, which are made up almost entirely of massive windows — rolled up and open nearly every day in summer — "inside" seating feels a lot more like "covered, fresh open-air deck."

Find Barrel Back Restaurant, open 8:30am–10:30pm daily for curbside, dockside, and dine-in service, at 4069 M-75. More info and online ordering at www.barrel-back.com. (231) 535-600.
Trending
Very Busy Very Fast
This isn't going to be easy. President Joe Biden and his thin congressional majority are walking into troubled times both ...
Read More >>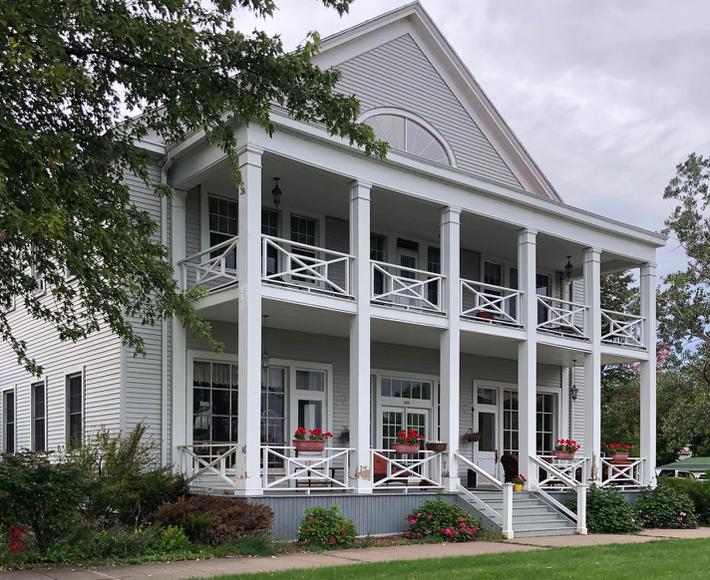 Thunder Bay Inn
Former playground to Henry Ford and part of a famous film and novel based on a real-life murder in the town, the courtroom...
Read More >>
Forty Acres' Spa Day Martini
Myriad methods of cocktail creation are on display at bars around the world. There are flaming drinks, compotes laden with...
Read More >>
He's Gone, Now What?
Wounded and fearful, America watched the 45th President leave the nation's capital. On a hastily arranged stage at a...
Read More >>
↑