Coffee Talk
New Bohemian Cafe rolls with the changes
Tucked behind sunset-orange doors on Waukazoo Street in Northport is a 1,000-square-foot space filled with the scent of fresh coffee and warm pastries. New Bohemian Café is one of the few restaurants in the town at the end of the Leelanau Peninsula that stays open all year round, and in doing so has become a community spot for locals and seasonal visitors alike.
"[We are a] gathering place, a place to check in with your neighbors, a place to read a book," says co-owner Amy Murphy. "That sense of the café gathering place that's embedded in the New Bohemian Café name has really been able to be sustained even with the circumstances of the pandemic."
A Change of Pace
Amy and her husband, Kevin, hail from Grand Rapids by way of southwestern Michigan. The duo worked in the food industry in their younger years but spent a decade plus in marketing and communications before the hustle and bustle of corporate life grew to be too much. Shortly after the arrival of their first child, they knew they wanted to find a slower, more intentional pace of life.
They moved to Northport in 2014, blending the marketing consulting that paid the bills with their dream to reconnect with nature through farming. But even then, there was always a draw to get more food and hospitality into their world.
"Throughout our lives, we've always sort of come back to food and drink as the table setting that really connects people," Amy says. "For me, that's what really makes me passionate about it: that connection between people and offering them the moment to slow down and be together."
The opportunity to take the leap to restaurant ownership came somewhat unexpectedly in 2018 when the property on Waukazoo Street went up for lease. Kevin immediately knew he didn't want to see a tourist trap fill the space, especially when the community was lacking a coffee shop and a place to get a quick—but delicious—bite to eat on a workday.
Thus, New Bohemian Café was born. (The name is a nod to the Polish and Czech history in the region, though the menu leans more Italian and American.) The Murphys purchased the space in 2018 and opened in spring of 2019 with a concept focused on wine, cheese, deli, and groceries.
A Change of…Everything
A year later, COVID changed the game. Wine tastings weren't an option. The grocery and deli options faded away. After the first shutdown in spring 2020, the Murphys even feared that they would have to close the café and declare bankruptcy. But what remained—a breakfast and lunch joint that served up exceptional coffee—hit the spot for diners.
"Because of the fact that we were so new already before the pandemic, we were kind of figuring it out and ditching things that weren't working and adding new things. We have been constantly refining what we do for three years now," Kevin says.
"Our offerings have adapted to the circumstances of the needs in our community," Amy adds.
After switching up the business model and the menu, New Bohemian Café has settled into a tasty groove. The café is currently open from 8am to 2 pm seven days a week, with breakfast served all day alongside a variety of pastries and lunch options.
The Kev McMurphin is a top seller on the breakfast menu, the café's take on the famous McDonald's sandwich but with upgrades like chili-garlic mayo and hashbrowns to complement the classic sausage, egg, and cheese combo. The house-made NewBo Cinnamon Roll is a big hit for those with a sweet tooth, and bagels from Bubbie's Bagels in Traverse City make for the perfect to-go meal.
No morning is complete without a cup of coffee, and it is here that New Bohemian Café shines. Their coffee—custom blends from Coffee Express, an independent roaster operating out of Plymouth, Michigan, since 1975—comes in hot within 24 hours of roasting. Amy says the freshness of the product combined with their high-quality equipment creates a consistently superior beverage.
"We are more of a traditional Italian style espresso than we are the new wave espresso," she explains. "It's got that real rich, smooth, almost caramelly flavor to it. … It's a cup that you could have gotten 50 years ago in Italy, and it's a cup that you can get now."
Guests can enjoy a standard espresso or level up to a cortado (half espresso, half milk with a touch of foam) or an Americano. In fact, Amy says they can make just about any coffee beverage you want…just be cool and don't order a wild Starbucks drink. Two of the more creative offerings on the menu include the Honey Cardamom Latte and the Vanilla Cinnamon Latte, both of which offer the perfect mix of sweet and spice to brighten up your morning.
At lunchtime, the Turkey Sandwich (roasted turkey, bacon, dill Havarti, lettuce, tomato, red onion, and cucumber with pesto mayonnaise and honey mustard) reigns supreme. Close contenders for the customer favorite include the Italian Sandwich stacked with savory meats and the Figgy Piggy, a special that made the jump to the full-time menu.
"It's a really simple sandwich, but has great balanced flavors: the sweet from the fig jam, the creamy and little bit of tart from the brie, and then the salty, meaty loveliness of the prosciutto," Kevin says.
Last but not least, soups are available during the colder months (yes, that means right now). The rotating selection often features gluten free and vegetarian offerings with flavors from all over the world. Pro tip: Grab a cup of the Curried Pumpkin Bisque before it disappears for the summer.
A Change of Season
As New Bohemian Café looks forward to summer 2022, a few new offerings are on the horizon. For a treat on a hot July day, the eatery will have three frozen drink options. While the details are still being fine-tuned, Kevin says we can expect a frozen latte or Frappuccino, a frosty lemonade, and some version of an Italian ice.
A bigger update is bringing on a coffee truck in the form of a renovated 1960's Volkswagen bus. Featuring a condensed version of the café's beverage menu, the truck will be able to visit different sites in the region. Its home away from home will be outside the Omena Bay Country Store, which is planned for a 2022 reopening and will be operated by the Murphys.
Whether you're coming to New Bohemian Café to try a new dish or returning for your favorite sandwich, Kevin says the most important thing is to make the drive.
"I would just encourage people if you could fit into that category of 'I can't even think of the last time I went up to Northport,' come up to Northport!" he says. "We have the Mitten Brewing Company; we have an amazing public beach; we've got trails; we've got a golf course. It is a really nice little town to just come up and poke around, and there's an increasing number of shops and new businesses. If you haven't been to Northport in the last five years, you will find that the Northport of 2022 is a very different thing than it was before."
Find them at 110 S Waukazoo St, Northport |(231) 386-1034 | newbohemiancafe.com
Trending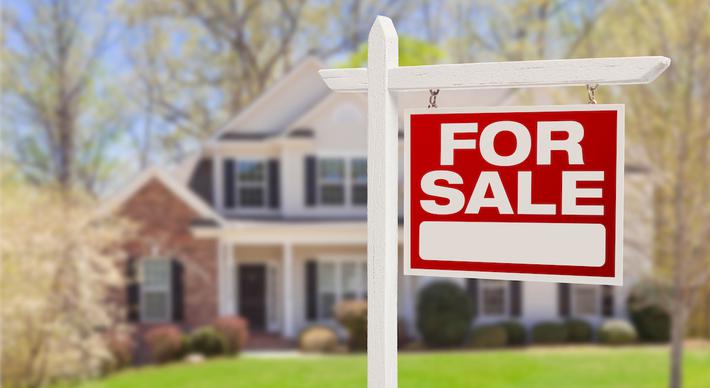 From Frenzy to Focus: Northern Michigan's Real Estate Update for Fall 2023
High-interest rates coupled with a lack of home listings have made for an interesting year in real estate. Northern Expres...
Read More >>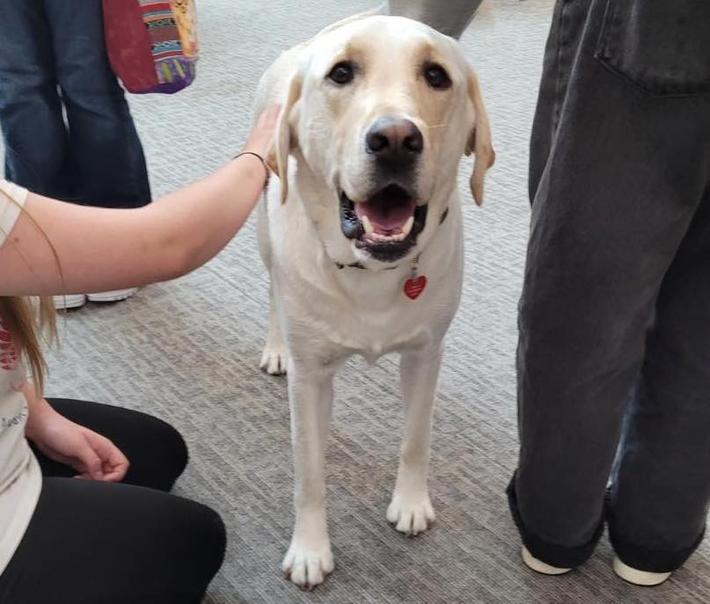 Pups on Campus
Traverse City West Senior High has brought on a very good boy as their newest staff member for the 2023-24 school year. Me...
Read More >>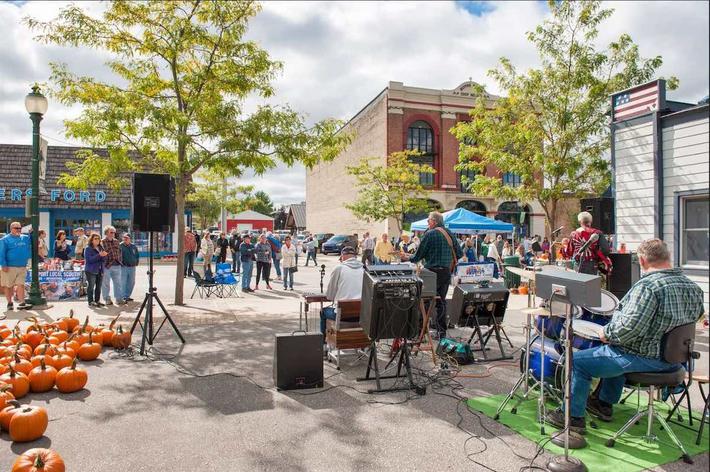 Celebrate the Harvest in Boyne City
Welcome to the season of harvest festivals! The days are getting shorter, the nights (and days) cooler, and it's tim...
Read More >>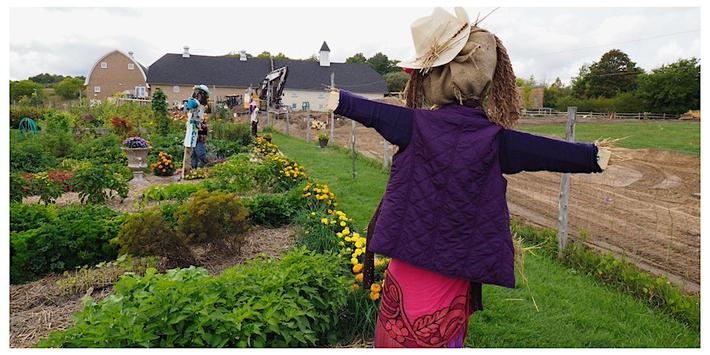 Scarecrow Szn
It may not be "spooky szn" (as the kids call it) just yet, but it does seem like it might be scarecrow szn. Th...
Read More >>