Cool Summer Classics
An ode to ice cream from some of the North's sweetest ol' shops
Dairy Lodge, Traverse City
A red and white beacon of Traverse City's historic Slabtown neighborhood, the Dairy Lodge beams us back to a post-World War II Division Street, a time before dogs were entitled to their own park (up the block, with an even better view of West Grand Traverse Bay) and the Lodge's original soft-serve-slinging owner saw fit to immortalize his wife by perching her illustrated likeness atop the DL roof—wearing a Santa hat and sitting astride a rocketing ice cream cone launching from an igloo.
Although her hair has bounced between blonde and brunette throughout the decades, the affection folks have for the vintage gal, and the Dairy Lodge she crowns, hasn't changed a bit since the sweet spot opened in 1958. From 2pm to 8pm, seven days a week each summer, hordes of hungry folks line up to the sidewalk, seeking their sandwich, Dole Whip, frozen yogurt, or most likely, the DL's most out-of-this-world concoction, a Cosmo Cone. You can try it at least three different ways: a cone full of your choice of whichever soft-serve flavors are on tap, rolled in Cocoa Krispies cereal then coated with either chocolate or peanut butter hard shell, or rolled in Fruity Pebbles cereal then coated in cherry hard shell.
Find the Dairy Lodge at 405 N Division St, Traverse City.
Jones Homemade Ice Cream Parlor, Baldwin
Fly-fishermen might flock to Baldwin for its rivers, but everybody else (and their fly-fishing cousins) goes for Jones Homemade Ice Cream. This marks the 80th year this old-fashioned parlor has been churning out its ever-changing array of flavors, and the shop is celebrating with a fresh re-painting of its classic mural—of a fly-fisherman shin-deep in a river, naturally—that has welcomed customers to the corner parlor since at least the '70s. This one will feature a fitting update, however: The angler will be painted to look like Joy Kolonich, who has owned the shop with her daughter, Angela Johnson, since August 2020.
(Johnson tells Northern Express they're hoping to unveil the new mural Aug. 14, when Jones will celebrate the shop's 80th year by serving a free scoop of chocolate, vanilla, or Only-in-Michigan classic, Blue Moon, to each customer.)
The latter is one of the most popular of the 13 flavors always on the menu, and, like the other dozen, is made from the original recipe passed down from generation to generation of owners.
Though the mom-daughter duo handmakes every one of the 100 to 400 gallons of ice cream served weekly, they make time to craft new recipes for the two weekly specials too—their Jolly Rancher, Rum Raisin, Bourbon Butter Pecan, and Banana Pudding (real bananas, pureed with cream and mixed with Nilla wafers) are among the most frequently requested.
Nevertheless, Jones' most popular flavors overall come straight from their list of always-on 13: Mackinaw Fudge and straight Butter Pecan. "We usually fill our freezers with 10 [gallons] of each flavor," says Johnson, "but for those two, we always make sure to do 15 to 20. We fly through them every week—it's crazy."
Find Jones Homemade Ice Cream Parlor at 858 Michigan Ave, Baldwin.
The Cherry Hut, Beulah
As of this summer, it's been a cool 100 years since The Cherry Hut started as a humble roadside stand along US-31 in Beulah, just offshore of Crystal Lake. And though that wee wooden stand has evolved into a full-service restaurant with soups, salads, sandwiches, and even deep-fried cod on the menu, what keeps us coming back again and again is the same item that founder Dorothy Kraker sold our great-grandparents on originally: The Cherry Hut's famous cherry pie.
This being an ode to classic ice cream shops and shake shacks, however, it's fitting that the only dessert item more popular than a slice of the Hut's cherry pie is—"by far," says manager Neil Marshall—its Cherry Hut Cherry Pie A La Mode. Of course, then, we have to ask: Should we top our slice with classic vanilla or the Hut's own Homemade Black Cherry Chip Ice Cream?

Owner Andrew Case, who remembers working at the Cherry Hut since he was about 10 years old (his parents, Leonard and Brenda, bought the eatery in 1959) says that when it comes to The Cherry Hut's classic cherry pie, "Most people want the traditional vanilla." (But, we can attest, you can take some Homemade Black Cherry to go.)
Find The Cherry Hut at 211 N Michigan Ave, Beulah.

Laker Shakes, Burdickville
You might say Laker Shakes is the dessert descendent of the original La Bécasse restaurant. Mary and Ellen O'Neill, daughters of La Bécasse founder Mary Ann O'Neill, bought Laker Shakes in 2008. The sisters intended to open a general store, and they certainly deliver with a multitude of locally-sourced summer sustenance they make available, like Higher Grounds coffee, Great Lakes Potato Chips, sandwiches from Trish's Dishes, plus NoMi wines, beers, and baked goods.

But it's the shop's namesake, in part, that keeps Laker Shakes' screen door a'squeaking seven days a week each summer. As Ellen O'Neill says without hesitation, "We are known for our shakes and malts," and she credits that notoriety to one sweet detail: "16 flavors of Moomers."

Of the nationally known but made-in-Traverse City Moomers ice cream flavors, the most in demand for magical conversion by shake machine or old-fashioned malted milk powder is a toss-up between two: Moomer's B.P. Swirl, a peanut butter flavored ice cream with peanut butter swirl and chunks of Reese's Peanut Butter cups, or Cherries Moobilee, black cherry flavored ice cream with chunks of black sweet cherries, chocolate fudge swirl, and chunks of brownies.
Find Laker Shakes at 8995 S Dunns Farm Rd, Maple City.
Trending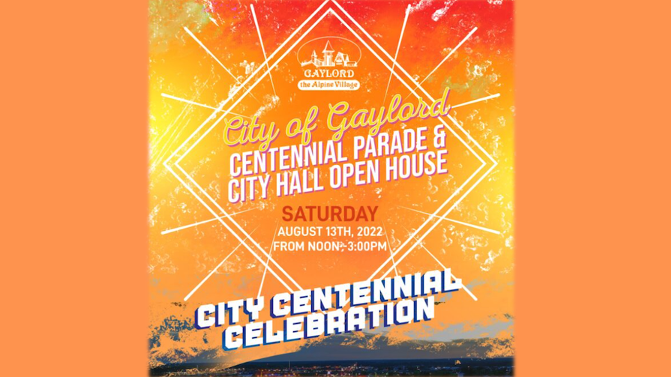 Centennial Celebration in Gaylord
The City of Gaylord is celebrating 100 years this weekend with a parade and City Hall open house. This celebration, just s...
Read More >>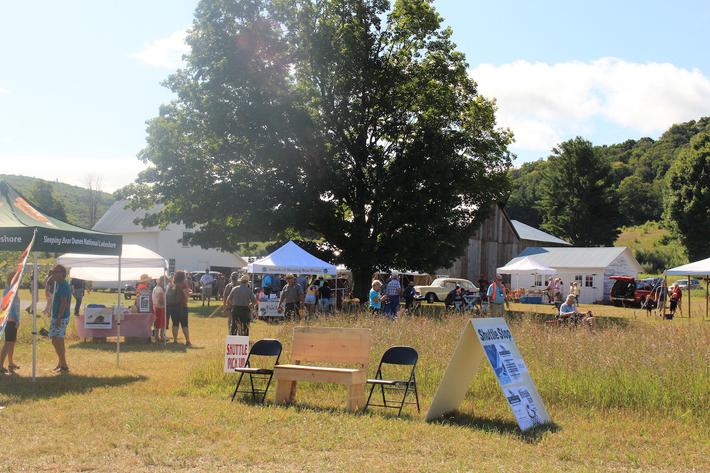 Life in the 1800s Comes Alive at Port Oneida Fair
Head to the Port Oneida Fair in the Rural Historic District of Sleeping Bear Dunes National Lakeshore to experience life a...
Read More >>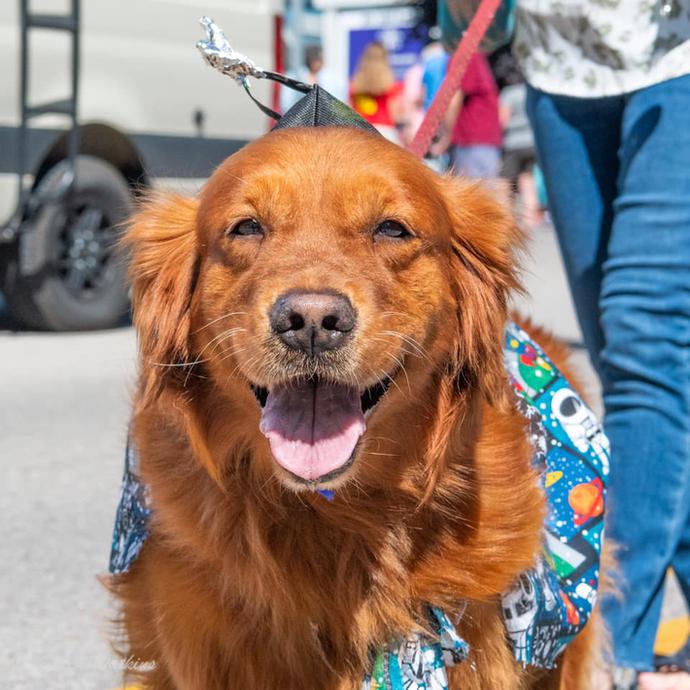 A Dog and Human Show: The Northport Dog Parade
We have three words for you: Northport Dog Parade. (If you really need more information than that, we suppose you can read...
Read More >>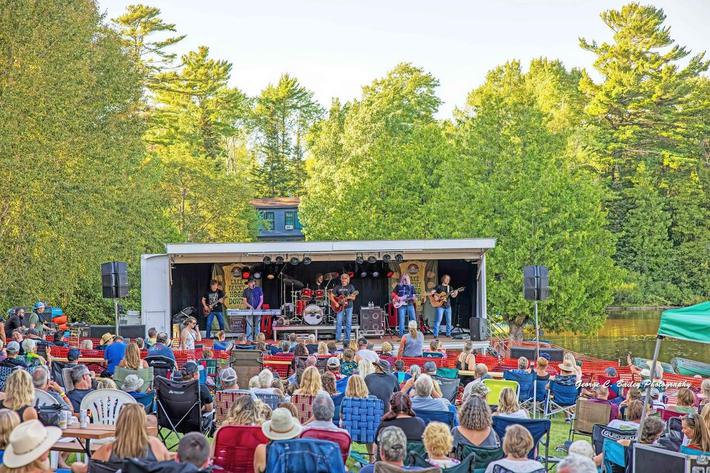 Following the Music
We wish we had infinite room in our Dates and Nitelife sections to alert you to every live music show in northern Michigan...
Read More >>