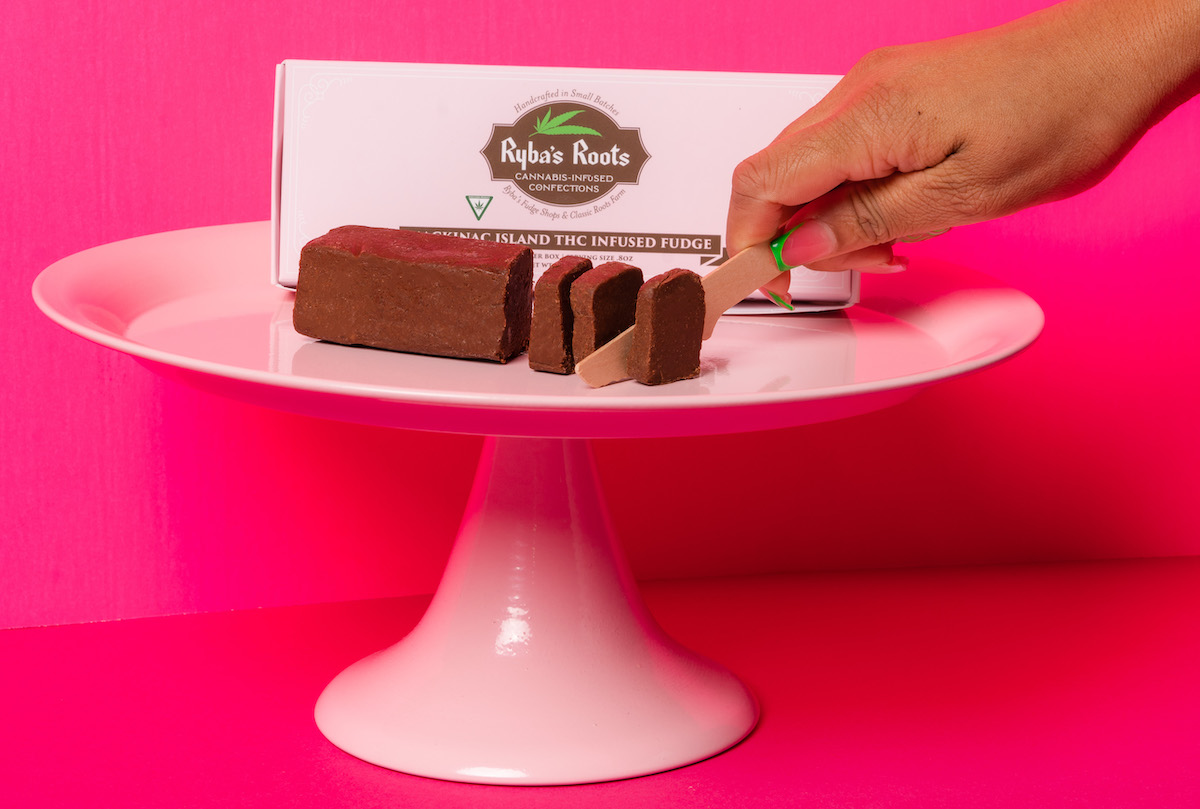 Elevating Eats & Drinks
Edibles and infusions to explore
Consider these high times for Michigan's cannabis industry and users. No longer locked into shadowy back-alley exchanges, the now-legal market has grown from less reliable weed and shake sourced from origins unknown to a highly tested, regulated industry in which buyers can select the kind of high they want, in just about any ingestible or smokeable form they prefer, all here in the Great Lakes State. Below, we share some of our favorite Michigan-forward forms THC fans can eat and drink and feel fiiiine.
Short's Soft Parade Gummies: Short's by Jolly Edibles
Can it actually be summer in northern Michigan without sipping from a frosty glass of Short's strawberry-hued Soft Parade? A little over three years ago, our answer would have been a resounding heck no! But that was before the Bellaire-founded brewing company teamed up with Green Peak Innovations, a cannabis cultivation company near Lansing, to launch Short's by Jolly Edibles Soft Parade gummies.
Since then, folks who prefer the buzz of THC over that of a beer have found plenty of relax-in-the-sunshine vibes—and the not-too-sweet flavor of Short's famed fruity ale—in a chewy 10mg THC vegan form. While we can't promise notes of the brew's toasted rye and malted barley, Soft Parade's wholehearted embrace of the fruits of summer—strawberries, blueberries, blackberries, and raspberries—is spot-on in these hybrid gummies. We found ours at Skymint in Gaylord. skymint.com
Mackinac Island THC-infused Fudge: Ryba's Roots
In 2020, Classic Roots Farm, a craft cannabis brand in Michigan, saw a need for what Jill Gilpin, VP of business development and marketing for the company, calls "true craft edibles." Lacking expertise in confections, Classic Roots went straight to the top, asking legendary Michigan confectioner Ryba's Fudge Shops to team up. "Lucky for Classic Roots," says Gilpin, "Ryba's Fudge agreed."
Together the partners crafted and tested more than 80 batches of THC-infused fudge until they found "the perfect formulation of flavor, creaminess, and effects that properly replicated true Mackinac Island fudge," says Gilpin. In April 2022, the product of that partnership, Ryba's Roots THC-infused fudge—packaged in Ryba's hallmark pink box with a traditional wooden knife for cutting—made its debut in Michigan.
Today, Ryba's Roots fudge remains the best-selling product of the partnership's THC lineup, which includes five flavors of gummies and chocolate bars. Nevertheless, the near-century-old confectioner and Classic Roots haven't stopped innovating: Gilpin tells Northern Express that the partners recently increased the dosing of the fudge, which is still made in traditional homemade style—think: five fudge-makers crafting small batches in an 1,100-square-foot kitchen—from 50mg THC to 100mg THC per package. "We did not compromise any of the flavor or consistency, so you will still get the same great flavor but now with 10 servings instead of five." Find retailers at classicrootsfarm.com.
THC-infused Seltzer: Highly Casual
You know the phrase about mixing like oil and water? Turns out, it applies to cannabis oil and water too. Getting the two to blend is a notoriously difficult process, but through nano-emulsification technology, Emerald Canning Partners of Mt. Clemens is one of a few facilities in the country who have managed to do it with their cannabis-infused seltzers.
With a mellow 2mg THC per 12-ounce can (rolling off the line at a rate of 40 cans per minute), their aptly named Highly Casual premium seltzers check all the boxes in terms of flavor and hangover-free refreshment, with three zippy, bubbly flavors: strawberry-watermelon, lemon-lime, and pineapple-blueberry. You can pick up a four-pack at Puff in Traverse City, or find other retailers at drinkhighlycasual.com.
THC-infused Soda: Mary Jones Cannabis Co.
Jones Soda launched in Vancouver, British Columbia, but it has long loved Michigan, whose resident distributors and soda-sippers have made the state one of the company's strongest markets since its 1996 beginnings—so much so, that in 2013, the company did a "thank-you series" of Made in Michigan sodas for the state. The eight-flavor line featured 40 different iconic Michigan locations on its labels and was bottled and distributed only in Michigan. This summer, Jones will show the Great Lakes State some more love, making it one of the first states to carry its newly launched Mary Jones line of THC-infused sodas and soda syrup.
"Michigan has always been a special place for Jones Soda," Jones Chief Marketing Officer and Mary Jones Chief Brand Officer Bohb Blair tells Northern Express. "When the brand first moved into the U.S. from Canada, Michigan was one of our first markets to really embrace Jones Soda, and we took hold in a lot of 'alternative distribution' places that tend to be super culturally important—like record shops, tattoo parlors, and indie convenience stores. We have tons of fans throughout the state, and we can't wait to bring them our most recent and infused offerings."
All Mary Jones products—choose from 12-ounce bottles of soda (10mg THC each), 16-ounce cans of soda (100mg each), or 4-ounce bottles of soda syrup (100mg THC) in four flavors—sold in Michigan dispensaries will be made in Michigan too, Blair adds. Stay tuned for updates at gomaryjones.com.
Traverse City Cherry Gummies: True North Collective
Founded in 2019 by a team that boasts 75 years of combined experience in the art of cannabis cultivation, True North Collective counts a hefty bunch of premium strains among its greenhouse holdings, including the rare indica-dominant hybrid Donkey Butter and the uber-potent Girl Scout Cookies-meets-Chemdog hybrid, GMO. It's no wonder that the Jackson-based company continues to wow users with consistently yummy, high-quality gummies crafted through its True North Confections line, two of which are an ode to the maker's home state: Motown Mango and, our favorite for obvious reasons, Traverse City Cherry.
The latter flavor's four-pack of 50mg gummies showcases True North's hybrid mastery by prompting a sense of relaxed calm alongside heightened energy and euphoria, but it's the bombastic flavor—just like your childhood cherry popsicles—that makes these sweets so delightful…and recommended for those with high tolerances and/or careful gummy-cutting skills. We found ours at Olean's in Northport; other locations listed at truenorthcollectivemi.com.
Goodnight Cannabis Honey: Detroit Edibles
Fresh from the brand that brought Michigan some of the best-tasting THC chocolate bars—the rich, creamy I-can't-believe-it's-not-just-chocolate Barracuda bars—has come yet another tasteful, restful way to ingest THC: Detroit Edibles' Goodnight Cannabis Honey.
A spare set of ingredients—just honey sourced from the North's own Sleeping Bear Farms, cannabis extract, and sunflower lecithin (a fatty emulsifier)—are all that's in the pot, ensuring a clean honey flavor with a supremely restful ratio: 200mg THC/100 mg CBN (the latter is a natural cannabinoid that induces drowsiness and pain relief).
While the activation time is somewhat slow at 1-2 hours, its flavor and flexible culinary uses, say, in a tablespoon in a cup of tea or spread atop some toast, make it a worthwhile preamble for any adult who needs a bit of help winding down. We found ours at Riverside Provisioning in Kalkaska. Check weedmaps.com for other retailers.
Trending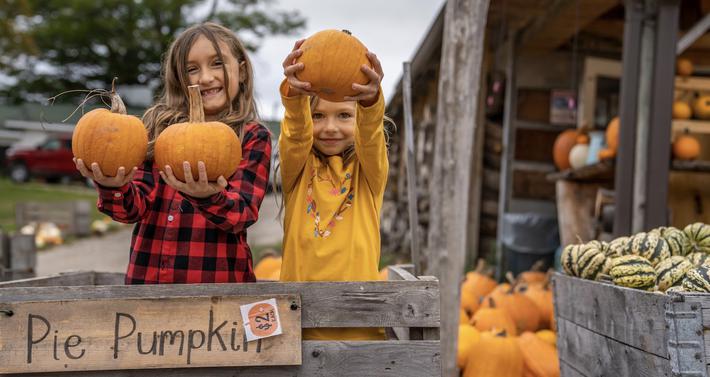 Seven Fall Festivals and Celebrations Around the North
If you ask us, it's impossible to beat the beauty of fall in northern Michigan. Vibrant-hued trees, glowing sunsets,...
Read More >>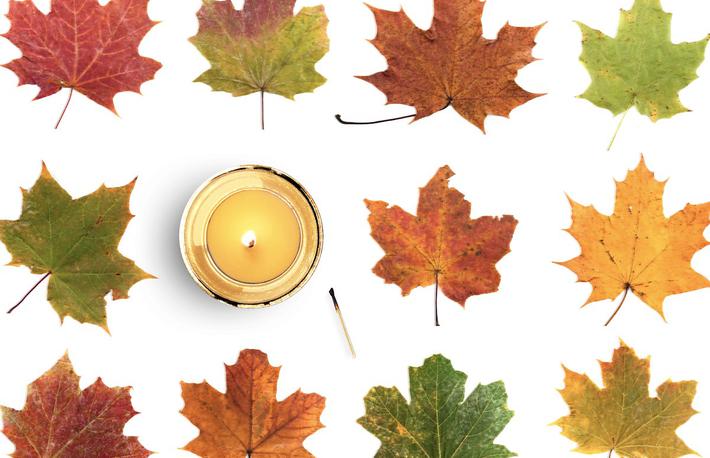 All the Scents of Fall
With the equinox behind us, it's time to go all in on autumn. Traverse City Candle Co. has done just that with their...
Read More >>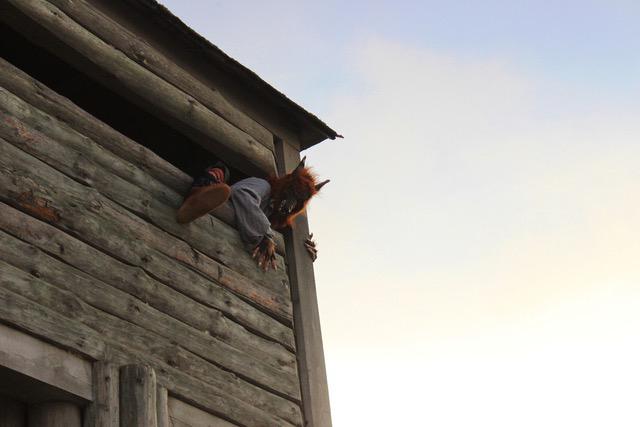 A Night at Fort Fright
This is not your typical haunted house or trail! Make your way through Fort Fright, an 18th-century fort and fur trading v...
Read More >>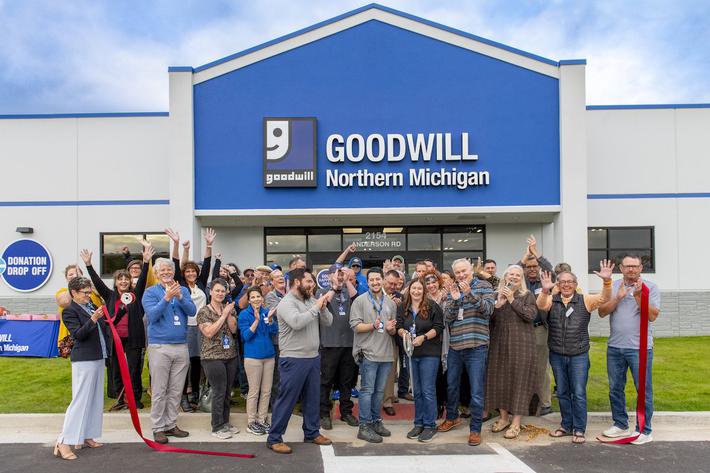 Goodwill Gets New Digs in Petoskey
This past week, Goodwill Northern Michigan opened a new Goodwill store in Petoskey at 2154 Anderson Rd., which replaces th...
Read More >>