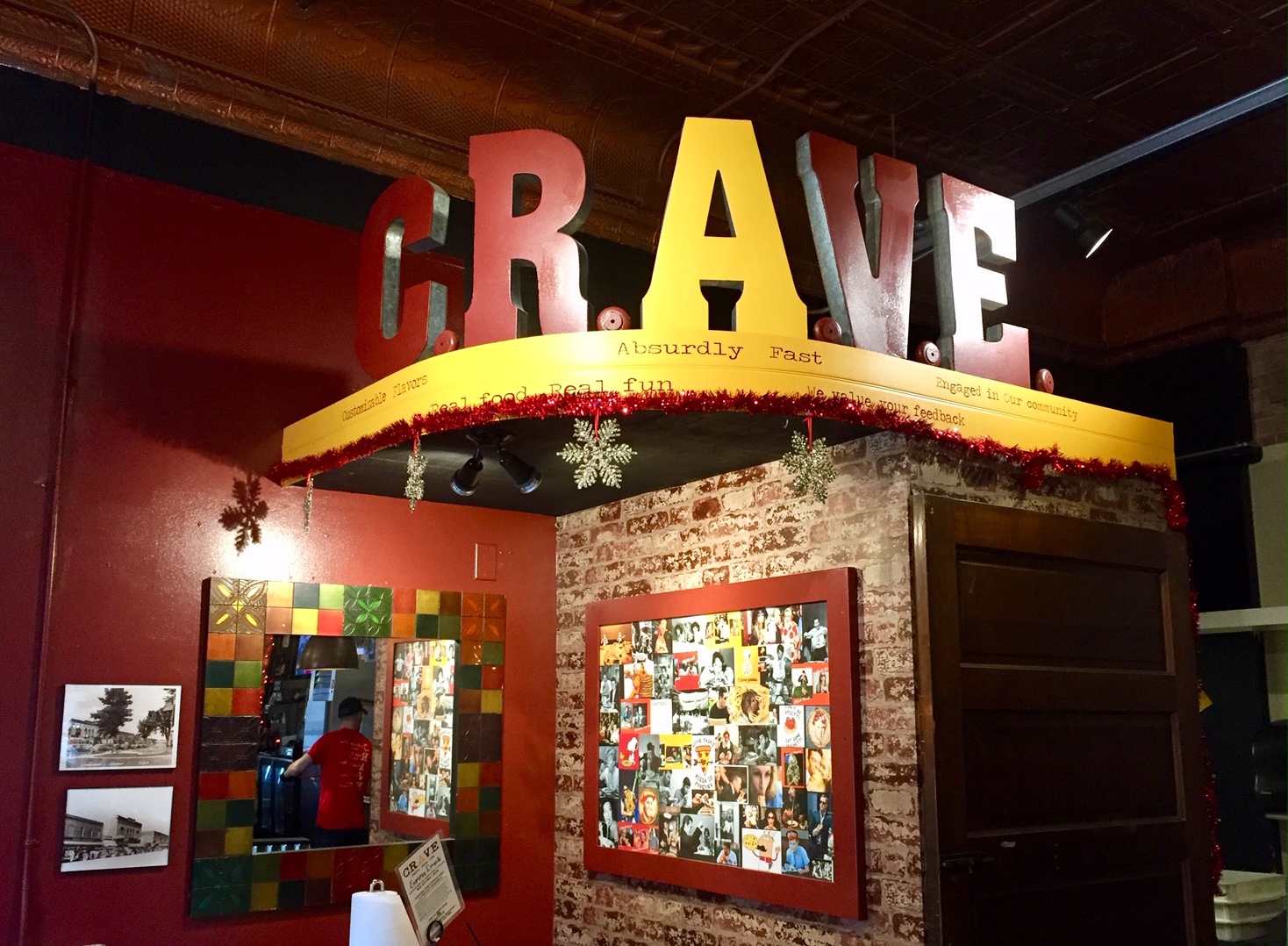 Gaylord's C.R.A.V.E.
Main Street's not-so-mainstream pasta pizza pub
Opened in May of 2018, C.R.A.V.E. Pasta Pizza Pub serves up creative pizzas and pastas in one of Gaylord's most iconic Main Street buildings. For the history buffs, The A.B.C. Comstock Hardware store was built in 1878 — that's 142 years ago — and housed the well-known Audrian Hardware from 1939 to 1999.
The building was also one of the first to convert to Gaylord's signature alpine look during the sixties, setting the tone for the entire town's aesthetic. While updates were made when C.R.A.V.E. moved in, the original tin ceiling remains, along with a few nods to the history of the area.
"We had this awesome, historic building that we wanted to revive and bring to life again," says general manager Dave Jambor of the inspiration behind the restaurant. "We also wanted to bring a unique dining experience to northern Michigan. We saw a void in hand-crafted, thin-crust pizza and other Italian dishes in the area."
Jambor's "we" refers to himself, C.R.A.V.E.'s chefs, and owners Gary and Wendy Kosch. The Kosch family is well known in the northern Michigan restaurant scene, with ties to eateries like the Alpine Tavern (also in Gaylord) and The Boathouse (Old Mission).
Combined, the group has over 100 years of experience in the dining and hospitality worlds. "We all complement each other's skillsets," Jambor says. "It really is a dream team."
A NEED FOR SPEED
While the dream team benefits from longevity in the industry, C.R.A.V.E.'s pizza model is all about speed. The average pizza only takes about three minutes to bake, thanks to a super-heated oven. In fact, "Absurdly Fast!" is what the A in C.R.A.V.E. stands for.
"C is for Customizable because we have options for any taste," Jambor explains. "R stands for Real Food. We make most of our ingredients from scratch: our pizza dough, salad dressings,
Tiramisu, all of our sauces, and many other components of our menu."
Then comes A (Absurdly Fast!), V (Value — for the dollar and for valuing customer feedback), and E (Engaged in the Community). The acronym made its way to the menu, too.
"We have made the menu interactive by offering CYO, which stands for "Crave Your Own" pizzas," Jambor says. "The CYO pizza is the clear leader on our menu. There are literally a quintillion flavor combinations available!"
Jambor obviously exaggerates, but C.R.A.V.E. does offer a lot of customized options. Choose from their classic crust or a gluten-free cauliflower version before loading up with toppings like brisket, Spanish onions, fresh basil, arugula, and about two dozen others.
If those choices become too overwhelming, there are some fun and funky menu items to try. The Salty Hog features bacon onion jam, pulled pork, and balsamic drizzle. Spice lovers will drool over the Blu Diavolo, with spicy red sauce, pepperoni, and sweet pepper drop. And there's also the Mediterranean-inspired Bruschetta di Gamberi, made with Parmesan cream sauce, bruschetta, shrimp, and goat cheese.
Infinite Pasta-bilities
Although the pizzas often take top billing, C.R.A.V.E.'s pastas are taste-bud tempting in their own right. Jambor says the noodles are fresh, not dried, which lends itself to the speed C.R.A.V.E. is known for. When asked about the bestselling pasta on the menu, Jambor's answer is clear.
"The Cavatelli Blanco, with fire braised chicken, parmesan cream sauce, spinach, roasted red pepper, and our gourmet mushroom blend—shitake, oyster, and crimini mushrooms."
Other menu items include salads, oven-baked sandwiches, and an array of Italian-inspired appetizers, soups, and desserts.
"The recipes have been a labor of love," Jambor says. "We did a ton of research into our menu in multiple states. Several times we invited our friends in the community for secret menu tastings in order to get their feedback and input."
Those recipes led to C.R.A.V.E. winning "Best Italian Food" in Gaylord last year, which Jambor says was a big victory for the staff since the restaurant is still relatively new to the area.
Guerilla Pizza
Another proud accomplishment is what the team has been able to do with the E of C.R.A.V.E. when it comes to engagement in the community.
"We did a pizza giveaway during Alpenfest in Gaylord," Jambor says of last year's event. "We took to the street, live on Q-100.3, and gave pizza samples to random pedestrians. We called it 'Guerilla Pizza.' People were sort of caught off guard initially … it was risky, because what if they didn't like it? But it went well and was a lot of fun."
Whether it's Guerilla Pizza 2.0 or a freshly tested (and approved) recipe, Jambor says they'll keep adding to the fun and creativity in 2020. "We are constantly looking to make exciting changes. There is no experience quite like C.R.A.V.E. From the unique menu items to the historical, beautiful building…it is truly one of a kind."
C.R.A.V.E Pasta Pizza Pub is open for dine-in (inside and outside), as well as takeout, 11am to 9pm Monday through Thursday, 11am to 10pm Fridays and Saturdays. Closed Sundays. Find it at 148 W. Main St. in Gaylord. (989) 748-4848, www.cravegaylord.com
Trending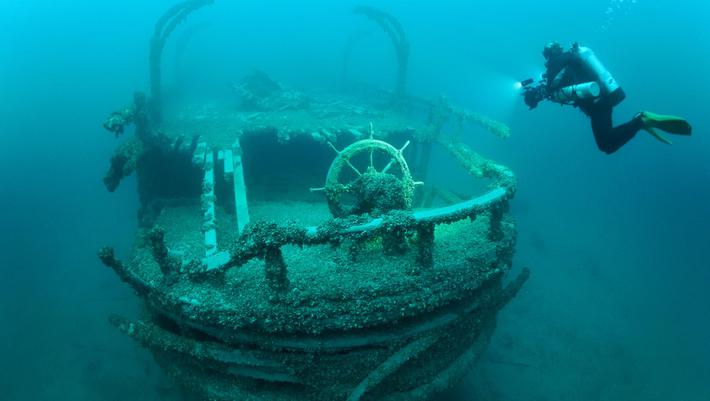 Shipwreck Whiskey: What's Happening with the Westmoreland and its High-Proof Treasures?
Few shipwrecks in the Great Lakes pique the fascination of armchair treasure hunters as much as the Westmoreland, a cargo-...
Read More >>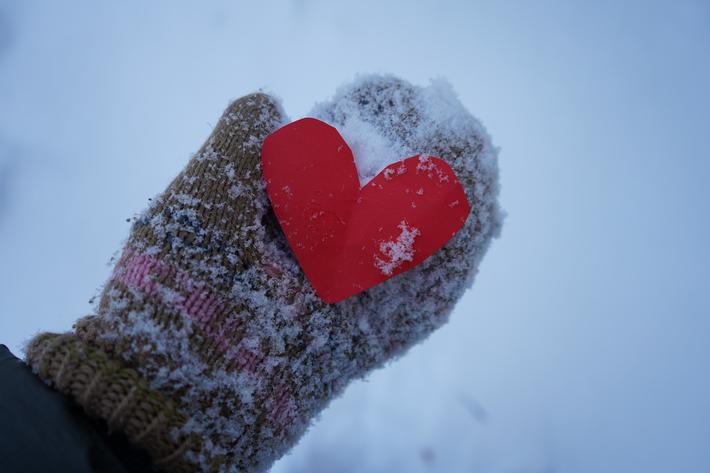 Merry Mittens
The Mitten Real Estate Group of Traverse City is helping make the season bright by kicking off their first Mitten Drive, w...
Read More >>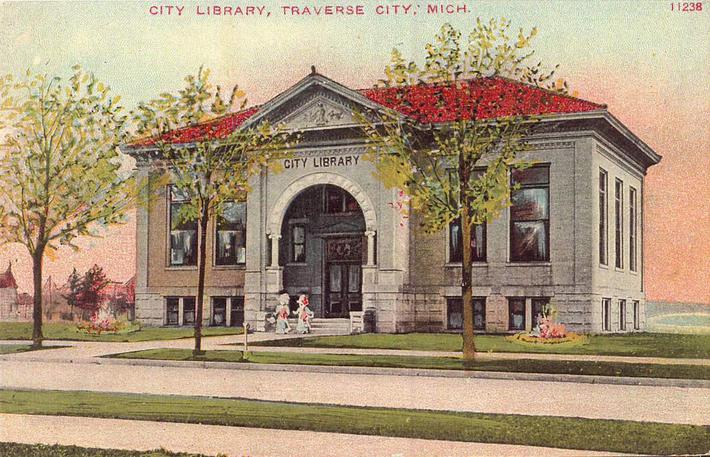 A Literary History of TADL
Next year, the Traverse Area District Library (TADL) will celebrate 155 years of lending books and knowledge in northern M...
Read More >>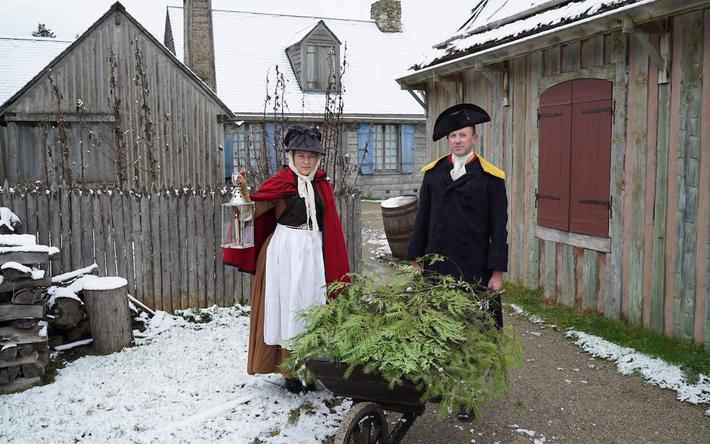 A Colonial Christmas
Christmas is coming to Colonial Michilimackinac in Mackinaw City on Dec. 9. Storytellers will bring to life the stories of...
Read More >>