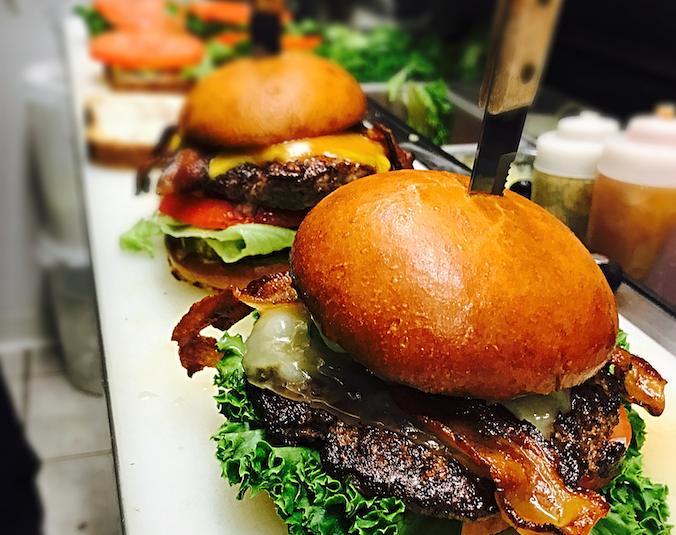 Harbor Springs' Paper Station Bistro
A combo platter of cultural meets classic, inside winter's best-kept secret
Mike and Tawna Naturkas have the food biz in their blood. "My wife and I both come from a pretty thick background of hospitality," said Mike. "I actually started in a little Jewish deli in Detroit when I was 15, and Tawna got her start on Mackinac Island at the Pink Pony."

So when a Harbor Springs storefront opened up, the next step was a no-brainer. "I just kind of walked in and bought it," Mike says. "We gutted it, rebuilt it, and turned it into Stained Cup Coffee [which now operates under separate ownership, as The Blue Berry Café]. Then, we went for a restaurant."
Paper Station Bistro, a petite brasserie, opened its doors in July of 2015. Nestled among the pastel awnings and storefronts of Harbor Springs' tourist-driven downtown, the building's raw wood and cut metal immediately suggest a little extra seasoning. And the difference is delicious.

"[The building] was a diner called Mary Ellen's Place [before it was ours]," said Mike. "When it was Mary Ellen's, it also carried newspapers: the Detroit Free Press, The Washington Post, the Petoskey News-Review, [and the like]. At one time, they also carried tons of magazines and comic books and stuff like that, so people [would come in] for a cup of coffee and the paper, and then leave. In New York, [the little stalls] where you go to buy the paper are called 'paper stations,' so our name just kind of rolled into that."
Needless to say, the Paper Station Bistro is far from its former days as a grab-and-go joint for the news and a cup of joe. "[Our background] is in fine dining," says Mike, "so, when people ask, I tell them it's a high-end burger joint."
He's not far off: "Our beef is all wagyu, from Fairway Packing Company in Detroit — we don't sell anything but that," Mike says. The eponymous "Station Burger," an eight-ounce patty piled with American cheese, lettuce, tomato, onion, pickles, and house-made Thousand Island dressing, is the most popular pick, followed closely by the ooey-gooey Hudson Burger, a masterpiece of mushroom and Swiss, and the classic, crumbly Bleu Burger. No meat on your personal menu[LW3] ? No problem. Our vegetarian friends can choose between satisfyingly substantive portobello or black bean "burger" options with pesto mayo and vegan chili sauce.

Meaty or meatless, The Bistro's approach to burgers is less about quantity and far more about quality … and science, thanks to executive chef Rob Wesoloski.
"A lot of people have this misconception about burger joints," Mike says. "So many restaurants are trying to make the biggest burger with the most [toppings]. But, that's not what you want to do. [A good burger] should fit in people's mouths. You want tang, or spice, to hit the roof of the mouth, and bitterness to hit the bottom, at the gums. There's a science to building a burger, and that's how we build [ours]."

But burgers are just the start. In addition to pumped-up pub fare — think hand-dipped onion rings and truffle-parmesan French fries — Paper Station Bistro adds a little countercultural kick to Harbor Springs' old school Americana with flavor-packed fusions like Asian sesame wings, Mediterranean naan wraps, and Korean-style spicy fries with Bulgogi beef and sriracha mayonnaise.
In fact, the No. 1 foodie fave is the ABC Chicken. "Almond boneless chicken," says Mike. "It's a Detroit dish." Featuring a tempura-battered chicken breast served over basmati rice, a house-made soy glaze and a sliced almond garnish, the ABC Chicken is quickly becoming a cult classic. "People summering from New York and California stop here first [just] to get it," he says. "Sometimes, simple is the best."
Their no-fuss food philosophy is one that seems to be working. "The growth of Paper Station has been massive," says Mike. "We struggled through the winter for the first couple years, but in the summer, we'd [often] go on a 3-hour wait. Now, [that business] continues into the winter, too." Perhaps the bar is to blame. "We have six tapped beers, a name-brand liquor bar — we don't serve "well" liquor — and we have an awesome wine list," Mike says.
It's no surprise that the Naturkases commitment to product integrity extends to their beverage selection. "We only buy the highest quality [product]," says Mike. "We don't buy for cost; we buy for perfection." Enter Bill Miller. A Veritas Wine representative, New York restauranteur, and a long-time family friend, the Naturkases employ his expertise to ensure that their ever-changing offerings remain exemplary. "As a restauranteur, I have a premier wine guy in northern Michigan," says Mike, "so Tawna collaborates with him and they build our list [together]."
That list gets a workout during the Paper Station's infamous, winter 'wine parties.' Offered only in the off-season, and hosted by Miller himself, these prix-fixe parties comprise a three- or four-course tasting menu, each accompanied by a Veritas wine pairing. "Every plate we build is completely scratch-designed," says Mike. "It's kind of our thing."
So, what will the Paper Station Bistro pursue next? Not even Mike knows for sure. "We love to challenge ourselves every single day, to try to one up the next," he says. "Each year [brings] a new challenge to be bigger and better. We never sit still."
Paper Station Bistro is located at 145 E. Main St. in Harbor Springs, Michigan, offering a la carte lunch and dinner service. Paper Station Bistro operates from 11am to 9:30pm Sunday—Thursday, and 11am - 10pm Friday and Saturday. Reservations are available for parties of any size. Wine party participation is by reservation only, and varies by season. (231) 242-4680, www.paperstationbistro.com.
Trending
Pronouns 101
My first assignment in an online graduate-level class was to provide information about my background, including my pronoun...
Read More >>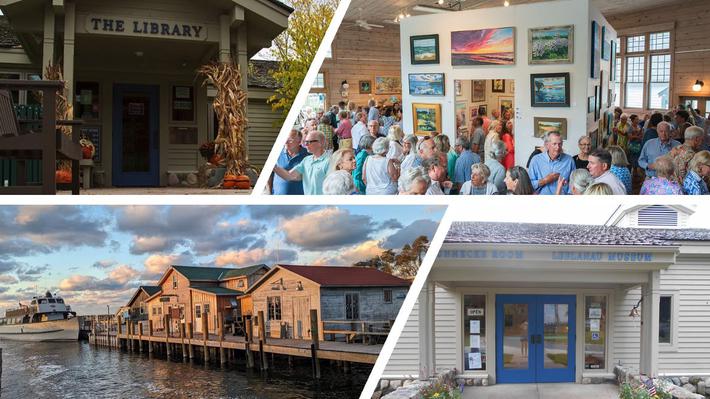 Collaboration Is the Name of the Game
How long does it take to create a cultural center? As few as three years, or as many as 170. Sometimes both. The organiza...
Read More >>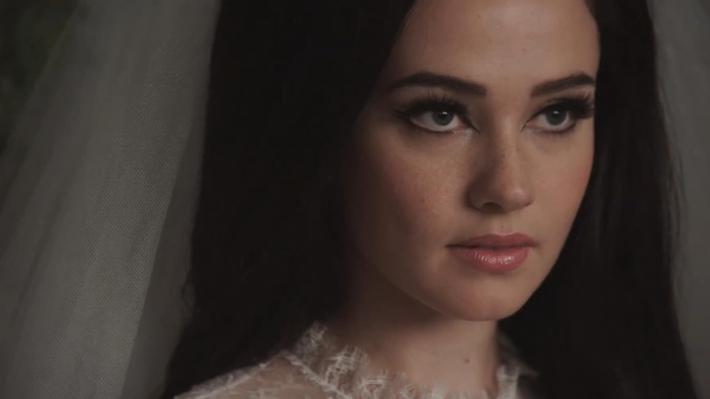 Film Review: Priscilla
While you will certainly be mesmerized by the haunting lead performance from newcomer Cailee Spaeny—and be impressed...
Read More >>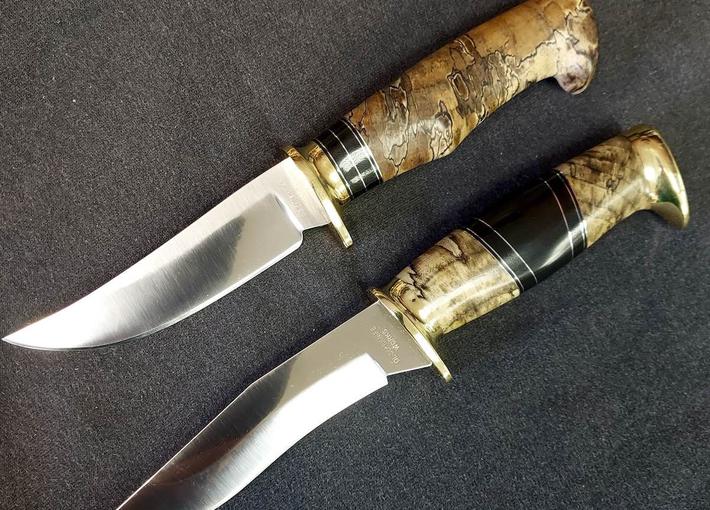 Bespoke Blades
What do you do with a battered ice skate, an old rubber puck, a cracked hockey stick, and a gob of tape? Pitch 'em, ...
Read More >>