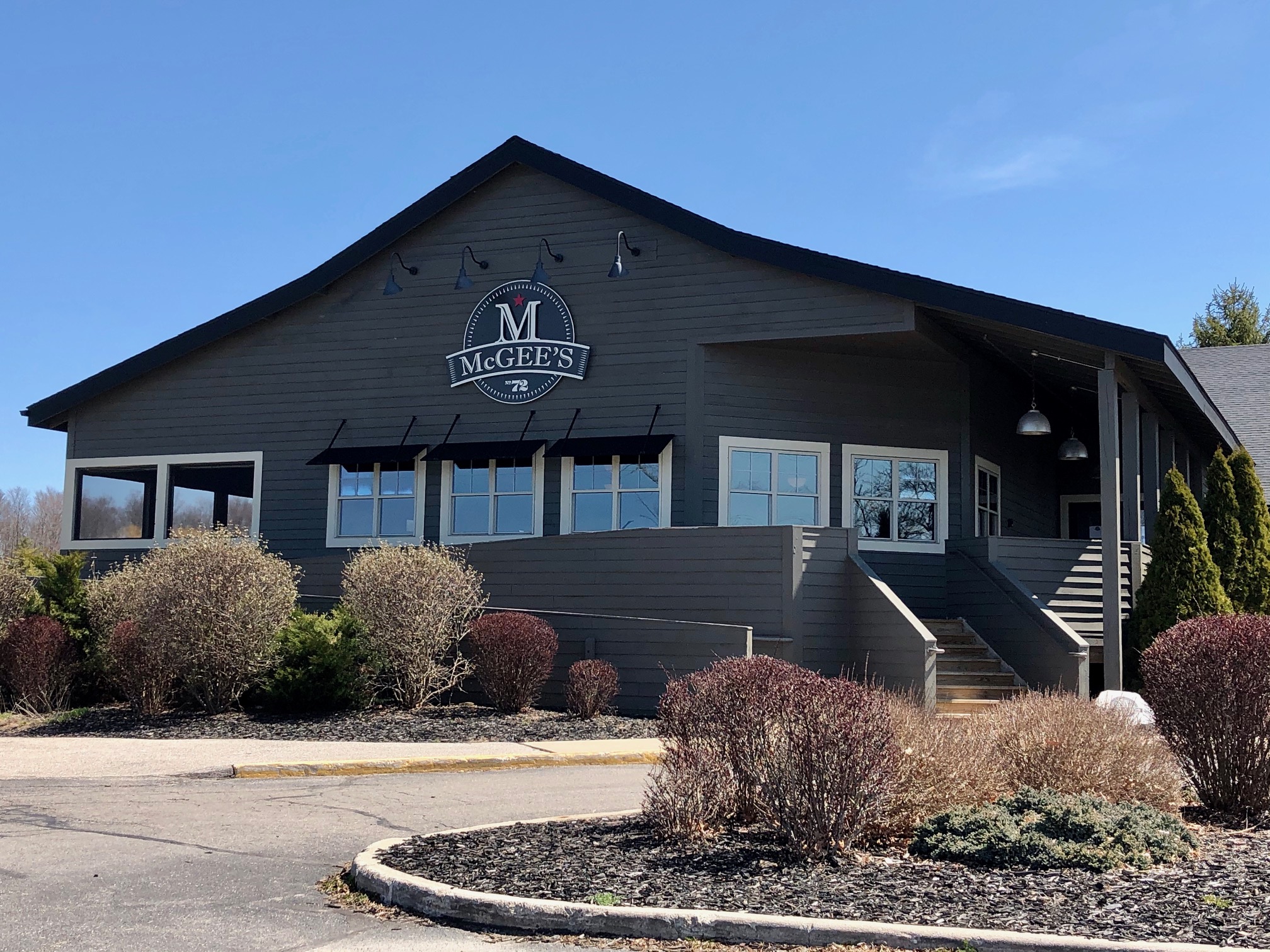 McGee's 72
Traverse City's East-side Eats
When John McGee and Glen Harrington met working at Apache Trout Grill, they had no idea a friendship would one day turn into a multi-restaurant partnership. Today, the duo owns and operates McGee's 72, McGee's 37, Harrington's by the Bay, Sorellina, Slate, and Grand Traverse Bagel & Bakery.
Opening McGee's 72 was the cornerstone of a plan to have eateries across Traverse City: east side, west side, and downtown. The restaurant is located in the building formerly occupied, circa 2000s, by the heavily Italian-influenced TraVino Traverse Bar & Grille. However, the building's history is even a bit more personal for McGee, as it used to be Grand Traverse Resort and Spa's golf center.
"I was a golf professional for nearly 19 years," he says. "I came full circle because I had worked in the building in the late 1980s, back when it was a [golf] cart barn. It's fun to now own the building, but in a million years I never thought that would be the case."
When McGee and Harrington first took an interest in the building, it was in foreclosure, and it took 14 months for the duo to finalize the purchase, with extensive renovations to follow. The restaurant officially opened in 2014.
Today, McGee's 72 still caters to both golfers and longtime TraVino diners, but it's become a local hotspot for the east-side crowd. McGee says that the bar is perennially popular, whether that's for a group of fans gather to catch the game, post-work socializing, or a casual dinner for couples or friends. Their all-day happy hour strategy, McGee acknowledges, is a significant part of the draw.
"Instead of happy hour, we have a happy life," he said. "If we're open, we do happy hour pricing and specials throughout the day and evening."
The food, of course, keeps customers returning. Favorite bar-side appetizers include the risotto "tots" — fried pasta-and-cheese balls of goodness — and boneless wings with your choice of sriracha lime glaze or mango chipotle BBQ. The happy hour menu also includes special pricing on beer, wine, and well drinks, as well as McGee's signature Happy Hour Sangria.
For dinner, guests find an array of options, from the prime rib on Friday and Saturday nights to flatbread pizzas to smoked Gouda chicken pasta with bacon, asparagus, and portabella mushrooms. Seafood reigns among the entrees, with classic Great Lakes walleye alongside Ahi tuna and cioppino. And some of the lunchtime favorites — the "Express Lunch: Pick Two" is not to be missed — are present as well, like McGee's ever-popular Baja Chicken Tacos and the San Marzano Tomato Bisque.
Influences from McGee and Harrington's other restaurants make a welcome appearance too. The La Sorellina salad (baby spinach, candied pecans, gorgonzola, pear, and citrus vinaigrette) is a big hit, and McGee also points to the Harrington's custom ground steak burgers as another top item.
"We cut all our steaks in house," he said. "All the trimmings go into a grind, with some chuck added to it, to create a burger that stands above the rest."
That attention to detail is an important element of McGee's culinary philosophy. He says nearly everything in the restaurant is made from scratch.
"It's a labor-intensive prep, but the quality shows through, and that's why we continue to do it in that fashion."
Like so many others, McGee's 72 menu saw few changes under COVID-19 restrictions. Most items were still available, including to-go beer and wine, but the biggest — and best-received — change happened when McGee's 72 began offering a buy-one, get-one-free offer on all of its offered meals, all day long.
"We made that decision right from the get-go," he said, and the reason was a no-brainer: "We want to stay as busy as we can to keep the staff employed, but while doing that, help out the community because people aren't going to work, and some of them aren't making the money they used to."
The generosity that they sent around seems to have come around. When asked what good had come out of the shutdown for their properties, McGee had several stories to tell.
"The community has come out in great support. I was just at Harrington's earlier today, and a gentleman whose daughter works at the hospital ordered lunch for 35 people. Great Lakes Wine and Spirits has bought gift cards for their staff. We have organizations that have bought gift cards for first responders.
"A lot of people are coming together to give back to the community, to the people on the front lines, and they're helping restaurants along the way."
Now that some of the state's restrictions on restaurants have lifted, McGee's 72 will offer a "buy one, get one half-off" offer while staff develops plans for dine-in service at a later date. In the meantime, pickup is still available at the restaurant (4341 M-72 E, in Williamsburg. Call (231) 421-8800 to order; the menu is available at www.mcgees72.com.
Trending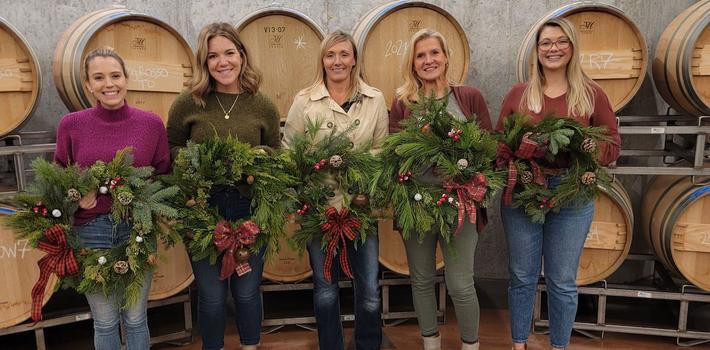 Wine & Wreaths at Mari
If you like wine and wreaths, you'll want to head to Mari Vineyards on Old Mission Peninsula. A 90-minute wreath-mak...
Read More >>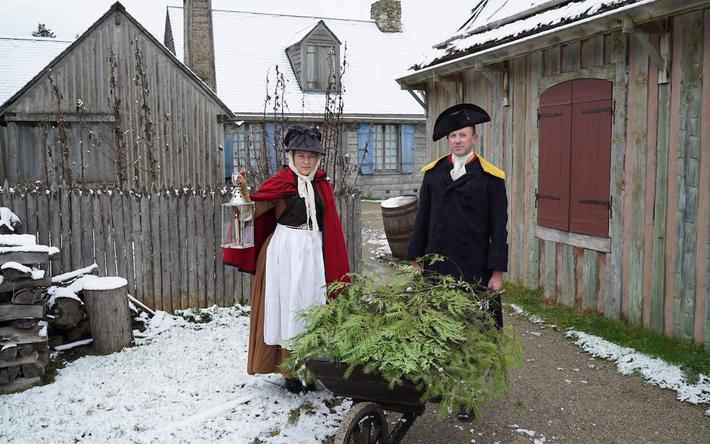 A Colonial Christmas
Christmas is coming to Colonial Michilimackinac in Mackinaw City on Dec. 9. Storytellers will bring to life the stories of...
Read More >>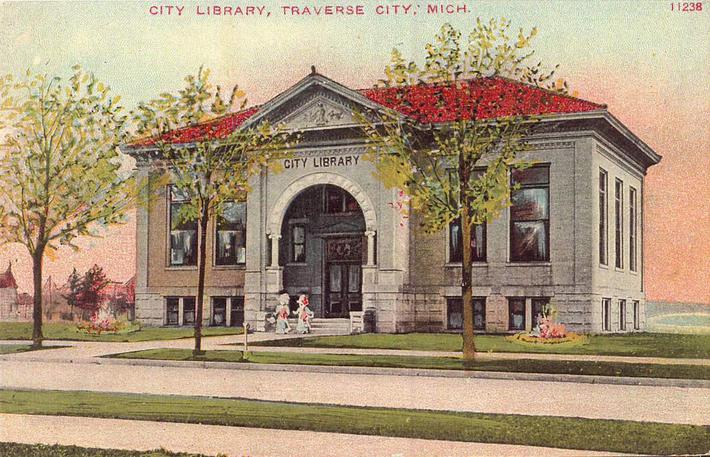 A Literary History of TADL
Next year, the Traverse Area District Library (TADL) will celebrate 155 years of lending books and knowledge in northern M...
Read More >>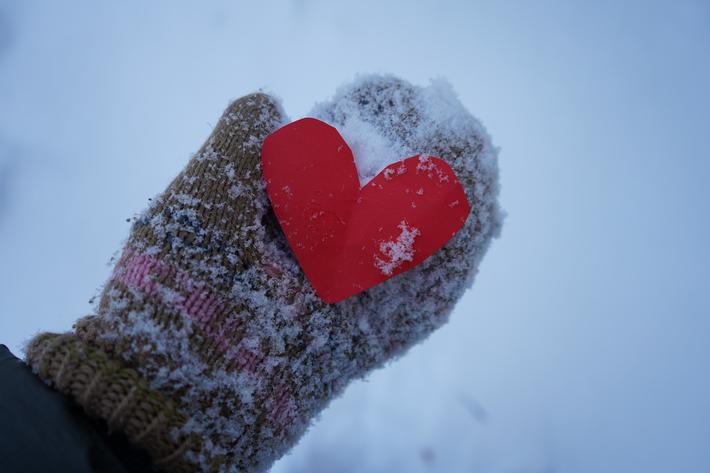 Merry Mittens
The Mitten Real Estate Group of Traverse City is helping make the season bright by kicking off their first Mitten Drive, w...
Read More >>