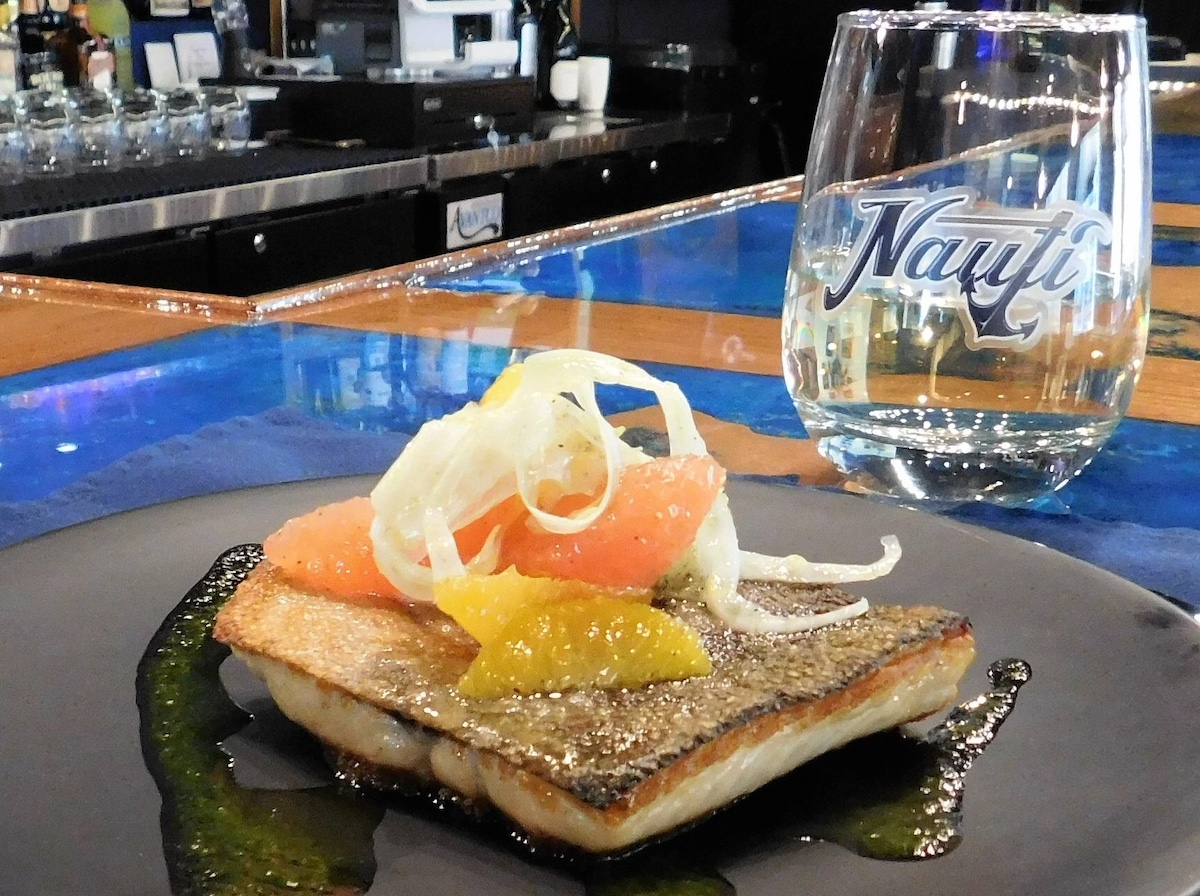 Nauti Inn Barstro's Lake Trout
Tastemaker
Summer staycation vibes come to life downtown Cheboygan's Nauti Inn Barstro. Opened in 2017, this bar-meets-bistro's maritime twist, complete with alfresco seating and wood-plank accents, brings a day spent dockside ashore—minus all that extra sand. Known for its variety of shareable tapas and limited mains (swapping bites is highly encouraged), Nauti Inn's "floating" menu changes often to feature fresh recipes and in-season dishes. The Lake Trout, however, is a mainstay. A menu highlight since the eatery opened, this flavor-centric fish selection is mindfully-sourced from Big Stone Bay Fishery in Mackinaw City and pan-seared to crispy-golden perfection. Topped with summer slaw of fennel bulb and citrus segment (grapefruit and orange), the freshwater signature dish is served atop a smear of house-made chive oil and finished with a drizzle of Japanese Yuzu. Available for $14, the starter-sized plate is best enjoyed in Nauti Inn's spacious on-site garden—just don't forget your sunglasses! Find Nauti Inn Barstro at 330 N. Main Street in Cheboygan. (231) 668-8250. nautiinn.com
Trending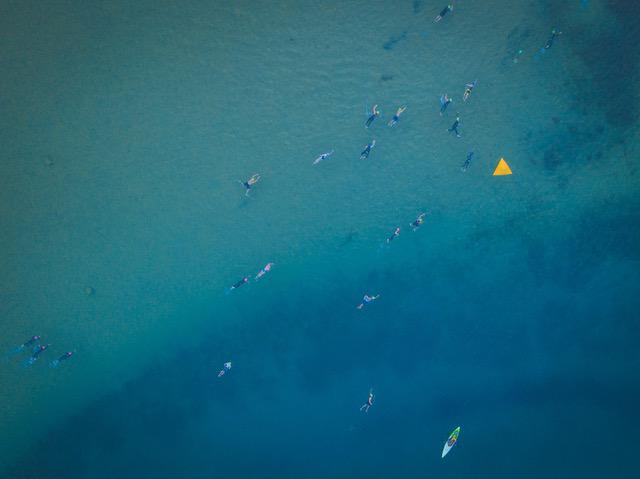 Swim, Bike, and Run in TC
The Traverse City Triathlon is back on Sunday, Aug. 21, with Olympic and sprint-distance races beginning in Bowers Harbor ...
Read More >>
Forty+ Years of Fabulous Art
Frankfort may be a sleepy town come winter, but in the summer, the little spot on the water is hopping. And for 46 years, ...
Read More >>
The Past in Motion
Where can you find 1,000 tractors? What about 600 antique engines? Dozens more old and cool cars and trucks? This weekend,...
Read More >>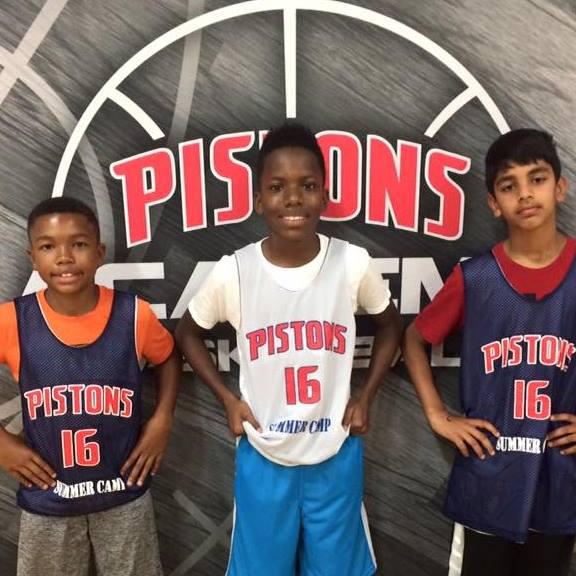 De-troit Basketball!
Is the next point guard for the Detroit Pistons living under your roof? Or do you just want to get your kiddo out of the d...
Read More >>