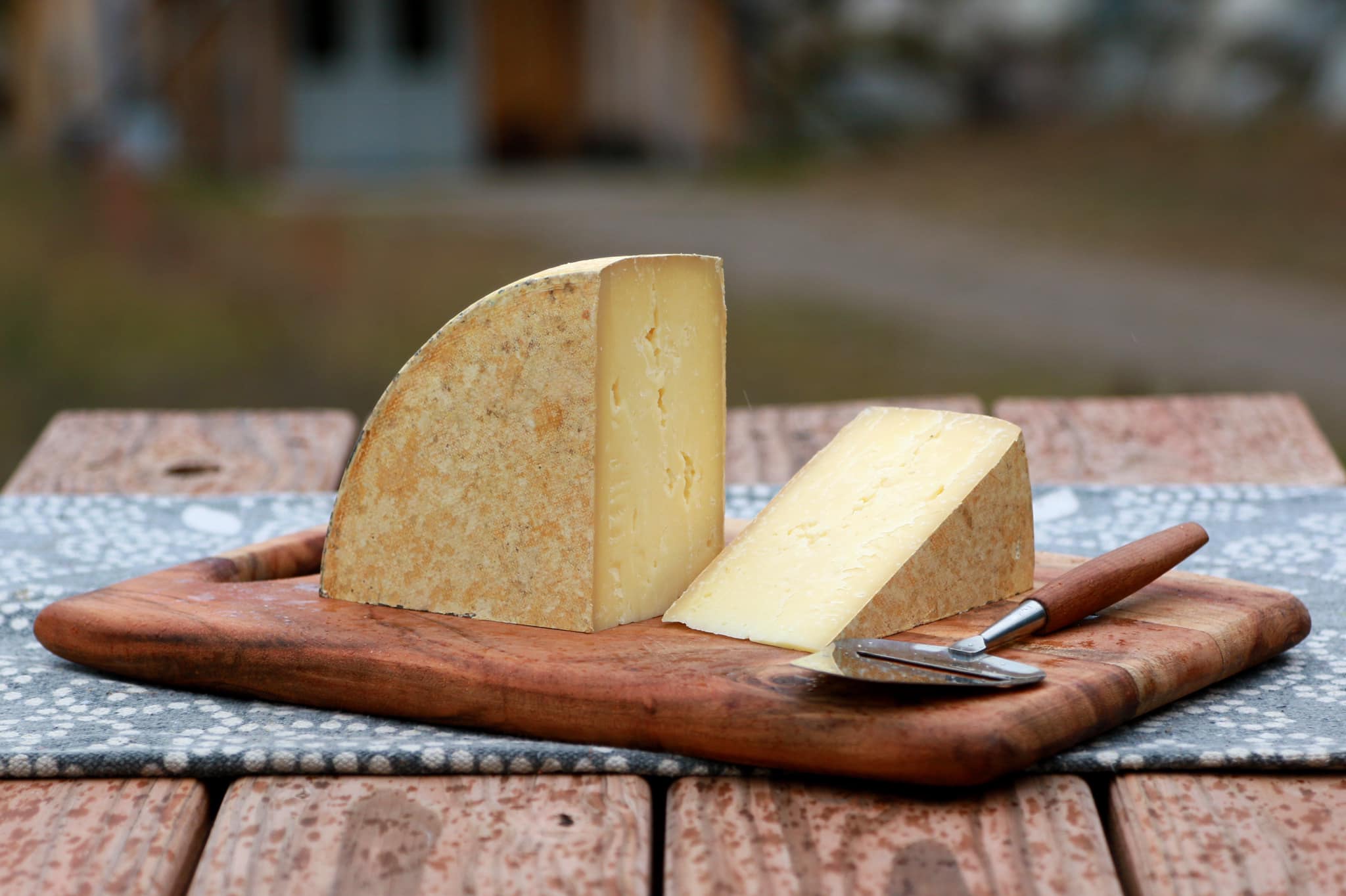 Say Cheese! Five Fromagers Putting Northern Michigan on the Cheese Map
The European Union might be the world leader in cheese production (7 million metric tons annually), and, sure, Wisconsin has rightfully earned its "America's Dairyland" title (it produced 3.5 billion tons in 2021). But Michigan—northern Michigan, in particular—is quickly, albeit quietly, becoming a mecca for cheesemakers, mongers, and addicts alike. Here, we share a small sampling of our region's fabulous fromagers and what makes each so darn special.
MONGER: The Cheese Lady, Traverse City
One of an eight-store sisterhood of The Cheese Lady across Michigan, Tina Zinn's shop, opened in 2014, is housed on the ground floor of an old Victorian on the west end of Front Street. She and her daughter Kim Fish run the place with a warm, welcome-to-our-home vibe that's big on laughs, stories, feeding people, and an encyclopedic passion for cheese.
In the Wheel(house): 150+ cheeses from all over the world—inspected, tasted, and rewrapped weekly to ensure exceptional quality; tailored cheese trays (dried fruit, crackers, meats, and more can be added) made for four to 20 people; party-ready boxes (choose Cheddar, Bold, or Everybody style); and a few fine accompaniments (Velvet Bees Honey Butter, Effie's Oatcakes, prosciutto, to name just a few).
No Whey! Amid the many mainstay and gourmet artisan cheeses The Cheese Lady manages to procure are several that cater to folks who have dietary issues with salt, proteins, or lactose. In fact, The Cheese Lady always keeps five to 10 certified lactose-free cheeses on hand—some of which Zinn says are super creamy and melty, a rarity in the lactose-free world. Two to try: Vlaskass, a creamy gouda with the sweet richness of an aged cheese, and Prima Donna, a young and sprightly semi-soft gouda with notes of Swiss. Also worth noting: Unlike grocery stores, whose artisan cheeses, Zinn says, are usually wrapped in plastic three months to a year before making it to the shelves, "Ours is cut fresh off the wheel. And the price is almost always the same or cheaper."
Find them: In-store pickup and curbside delivery of all cheeses found at thecheeseladytc.com happen at the 600 W. Front St. shop, but you can also find some of The Cheese Lady TC's most popular cheeses at the Bellaire, Harbor Springs, and Interlochen farmers markets.
MAKER: Brinks Family Creamery, McBain
Rather than shutter the barn like 700 other Michigan dairy farms have in the last five years, this fourth-generation family dairy farm took the proverbial bull by the horns and began experimenting with different curd recipes on their home stovetop. In 2018, convinced they'd made something even Little Miss Muffet would want, they launched their own creamery and began selling specialty cheese curds made from their own award-winning Holstein herd.
In the Wheel(house): You won't find any cheese wheels inside the Brinks' bright blue creamery and storefront, but you will find plenty of curds and whey cooking, separating, and being "cheddared" into your standard plain salted curds—as well as seven fun and funky flavors a Midwestern curd-head would covet: ranch, garlic ranch, dill, steakhouse, smokey bacon, garlic habanero, and spicy Cajun.
No Whey! In 2020, the Brinks family began bottling their own milk—whole white, chocolate, and black raspberry. In addition to their milks and curds, the creamery sells block and shredded cheese, 12 flavors of ice cream, rib steaks, NY strips, sirloins, donuts, and other fresh-baked goods. Oh, there's also a petting zoo and playground outside.
Find Them: At 3560 E Mulder Rd, McBain—not far from downtown Falmouth—and markets around the region via local distributor Little Town Jerky Company. Search "Brinks Family Creamery" on Facebook or call (231) 826-0099.
MONGER: Petoskey Cheese
The motto of this artisan cheese shop tells you almost everything you need to know: "We sell delicious things." What you really, really need to know, however, is this: If you slice it right, you can get breakfast, lunch, and dinner here.
In the Wheel(house): Inside Katie Potts' sunlight-washed Mitchell Street shop (her second location since opening in 2015), you'll find at least a couple cut-to-order cheeses representing each cheese family—fresh, washed-rind, blue, etc.—plus gourmet gadgets, grocery items, and grab-and-go options that make her in-house cheeses shine: daily sandwich options for lunch, house-made dips for snacks, and take-and-bake flatbread pizzas, enchiladas, mac 'n' cheese, or whatever option is available that day for dinner.
No Whey! For breakfast, we'd swim the English Channel for a box of Potts' croissants—and probably should, given the calorie count. Made with imported French pastry dough and filled with ham and Emmentaler Swiss cheese or chocolate and brie, then frozen in mixed packs of four, these babies thaw, warm, and wow beautifully.
Find Them: 440 E. Mitchell St., Petoskey, (231) 753-2805, petoskeycheese.com
MAKER: Leelanau Cheese, Suttons Bay
It's an understatement to say there was a lot of pressure on Joshua Hall and Gary Smith when they purchased John and Anne Hoyt's legendary Leelanau Cheese in August 2020. But the two—a master cheesemaker and food safety specialist respectively—are not only carrying on the Hoyts' award-winning traditions but also making some masterful strides of their own.
In the Wheel(house): If you eat only one cheese aged inside LC's naturally cooled hillside cave, make it Raclette—go mild for a more buttery flavor; aged for a sharper, nuttier taste. A traditional Alpine herdsman cheese, Raclette is a semi-soft cow's milk cheese and the most tasty, melty, put-it-on-everything cheese ever. Kinda like Gruyere, but better. (Warning: Raclette is pungent when heated, but there's not a local we know who minds finding it in a fondue or under the broiler at a dinner party.)

No Whey! LC's Raclette is world famous: Its mild was one of only two American-made cheeses to win a Super Gold among 3,000 global entrants in 2016's World Cheese Awards, and its aged took first place (and was named one of top 100 cheeses in the U.S.) at the American Cheese Society Competition just this spring. Expect more where that came from: Hall is renowned for his aged goudas and cheddars, and he and Smith host many classes, including make-your-own mozzarella workshops. Maybe the next award-winning cheesemaker could be you?
Find Them: 3324 S. West Bayshore Dr., Suttons Bay, leelenaucheese.com
The G.O.A.T.: Idyll Farms, Northport
We'd be remiss if we were to miss Northport's Idyll Farms, which recently claimed seven awards at the 2022 American Cheese Society contest—making it the third year Idyll Farms has won more ACS goat cheese awards than any goat cheese producer in the nation. If you can make it to this farmstead creamery at the tip of the Leelanau Peninsula during one of their scheduled farm tours, try its No. 1 winning Temptation and Idyll Pastures honey lavender goat cheeses. If your schedule doesn't align, no worries: These Idyll geniuses installed the world's first goat cheese vending machine at Third and Rose streets to sate your creamy-goat-cheese cravings at any hour. (More locations to buy listed on their website.)
Find Them: 10901 E Peterson Park Rd, Northport (231) 386-7823, idyllfarms.com
Trending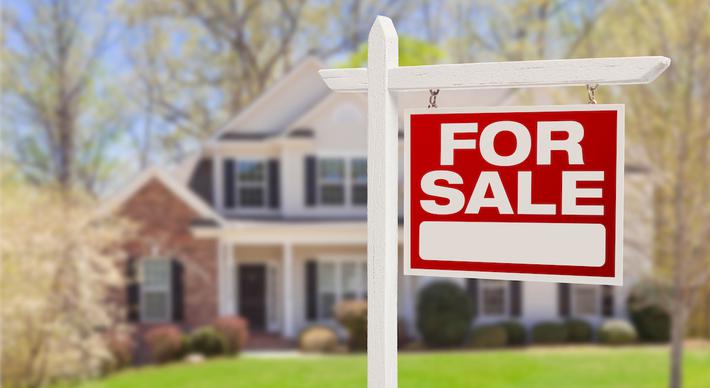 From Frenzy to Focus: Northern Michigan's Real Estate Update for Fall 2023
High-interest rates coupled with a lack of home listings have made for an interesting year in real estate. Northern Expres...
Read More >>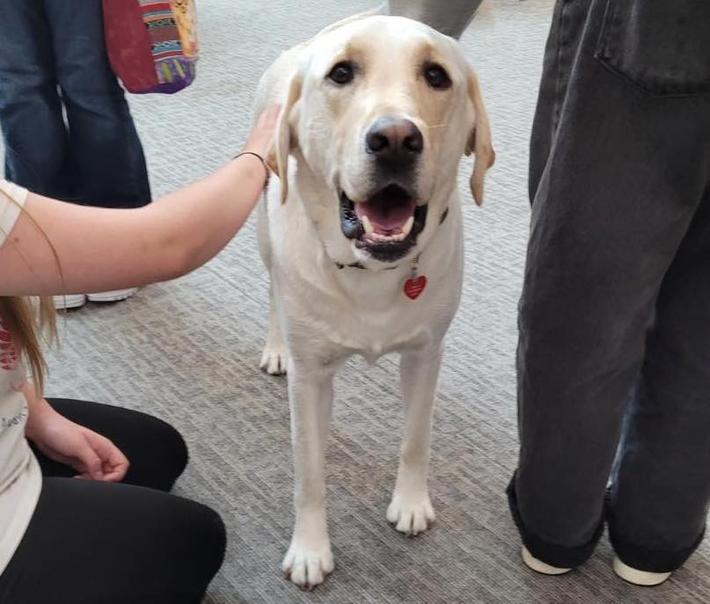 Pups on Campus
Traverse City West Senior High has brought on a very good boy as their newest staff member for the 2023-24 school year. Me...
Read More >>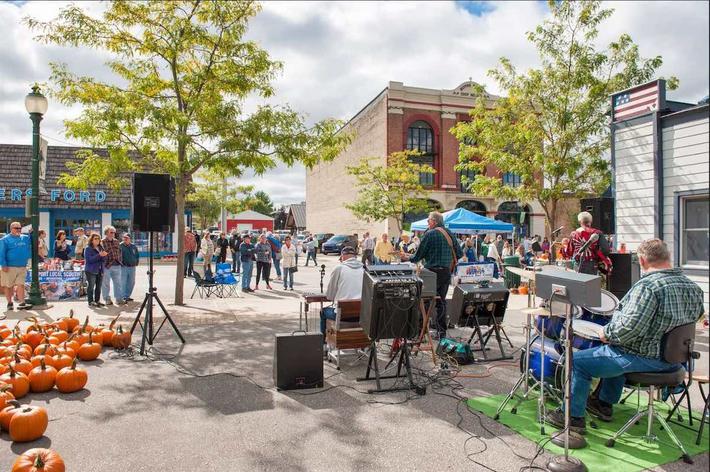 Celebrate the Harvest in Boyne City
Welcome to the season of harvest festivals! The days are getting shorter, the nights (and days) cooler, and it's tim...
Read More >>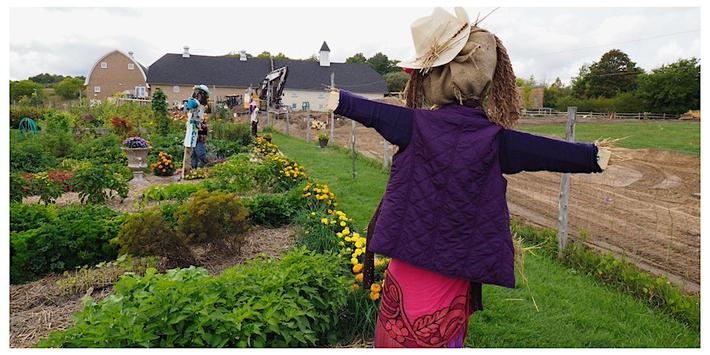 Scarecrow Szn
It may not be "spooky szn" (as the kids call it) just yet, but it does seem like it might be scarecrow szn. Th...
Read More >>