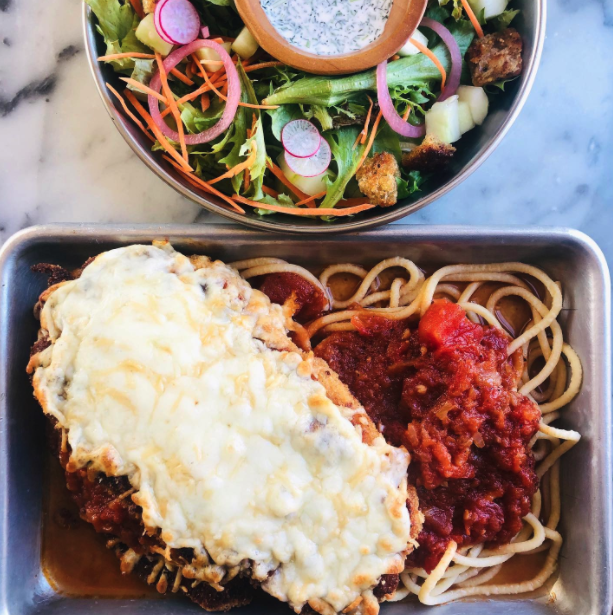 The Cooks' House TV Dinners
Tastemaker
Every week, 4pm–8pm Tuesday through Saturday, in addition to an insanely delicious assortment of singular takeout dishes, The Cooks' House offers the most on-point pandemic meal options we've seen: a $20 TV dinner for one. Last week was a to-die-for chicken parmesan served atop Raduno spaghetti, a mixed Loma Farm-grown green salad with rich buttermilk dressing, and a sugar cookie.

The week before: Salisbury steak with mashed potatoes and mushroom gravy, roasted carrots, and a melt-in-your mouth-marshmallowy dream of a Rice Crispy treat — an arrangement that made our Hungry Man-lovin' childhood, circa 1986, pale in comparison. The week before that it was flank steak, chimichurri, asparagus salad, and a hearty slice of lemon pound cake.

Next week? We don't know yet, but you can bet that as long as there is Netflix and a stay-at-home order, we will be binge-watching while binge-eating The Cooks' House TV dinners.

Stay tuned to what's coming out of their kitchen by visiting "The Cooks' House" on Facebook or calling (231) 946-8700. Find it at 115 Wellington St. in Traverse City.
Trending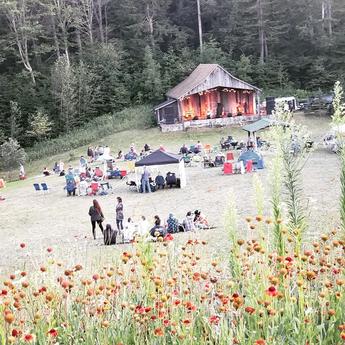 Farmfest: The Show Will Go On
Virtually every music festival is off the schedule for 2020, from Lollapalooza in Chicago to Coachella in Indio, Californi...
Read More >>
It Ain't Over Till it's Over. And It's Not Over.
There's a huge disparity between the well-being of white and black families in America. Median black household wealt...
Read More >>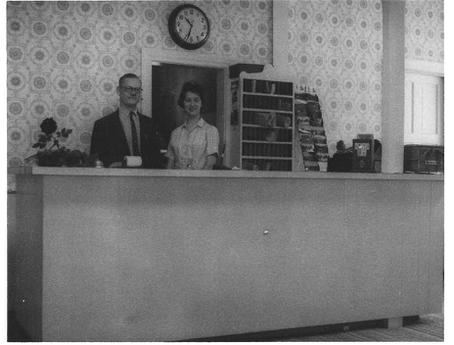 The Couple who Turned One Hotel into an Up North Hospitality Dynasty.
Stafford Smith is known as one of the region's foremost hospitality professionals, with iconic Northern Michigan pro...
Read More >>
Line 5 on Trial
Times were different when Line 5 was stretched underwater across the five miles of the Straits of Mackinac in 1953. The pr...
Read More >>
↑