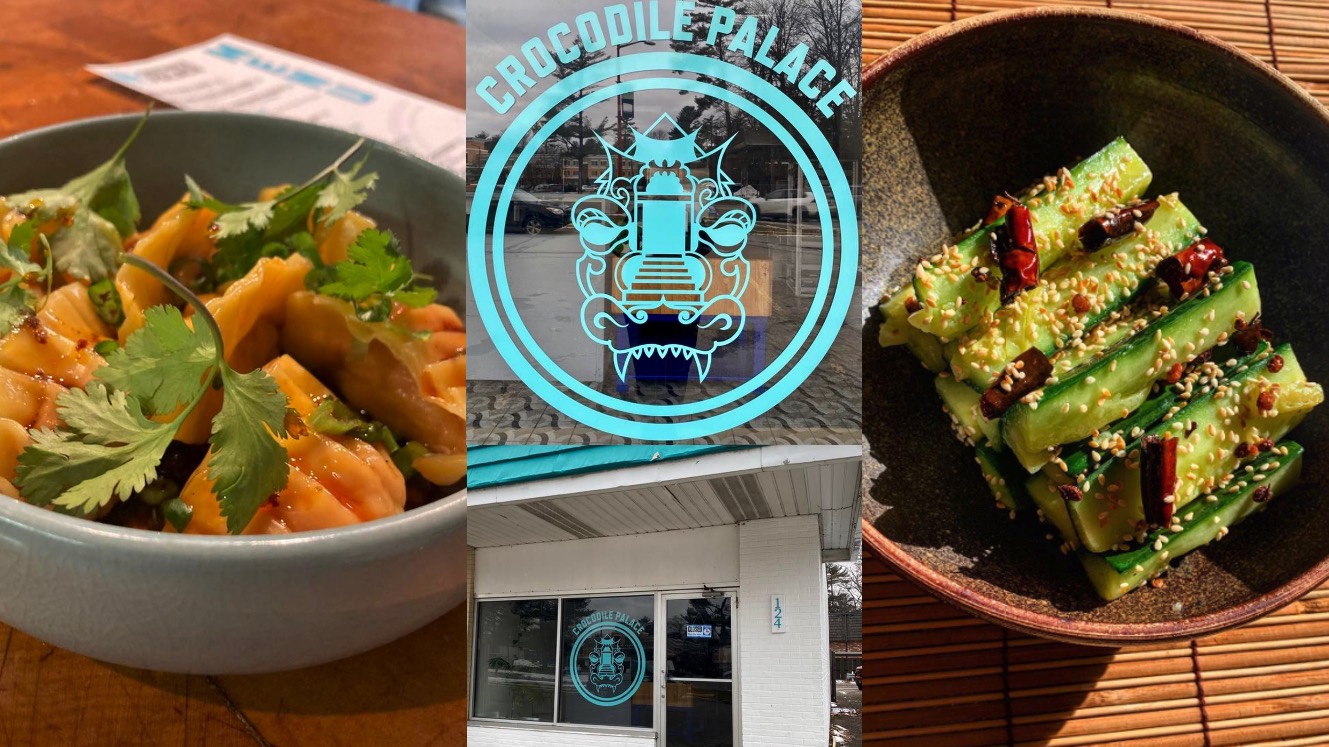 The Spice of Life
New Szechuan restaurant brings the heat in Traverse City
Patrick and Michael Evans are not your typical brothers.
Both graduates of the Great Lakes Culinary Institute (GLCI), the two have been cooking for most of their lives and share a background in haute cuisine. Their Michelin Star-studded resumes include experience in world-class kitchens, from local hot spots like Trattoria Stella to San Francisco's Atelier Crenn and the iconic Restaurant Gary Danko.
For these two Michiganders, though, accessibility is a primary factor in creating exceptional cuisine. "The main thing we've always wanted to do is offer good food for everyone," says Patrick Evans. And that's exactly what the pair aim to achieve with their new Szechuan restaurant, Crocodile Palace, in Traverse City.
Conifers and Crocodiles
The concept was born before the pandemic in collaboration with Ryan Corbin—then sous chef at The Cook's House and the third member of the Crocodile Palace team. "It all started with us talking about Chinese food and how we really enjoyed the spiciness and full, warming flavors it offers," says Evans.
From there, they began to experiment, poring over cookbooks and sampling each other's plates. Meanwhile, the Evans brothers were pursuing a permanent space for Conifer, their debut dining concept that was originally slated to take over The Dish's storefront on South Union Street. But when The Little Fleet approached them about a fine-dining pop-up last winter, they felt the Conifer format didn't fit.
"So, we came up with a new concept," says Evans, "where we would just cook Chinese food for a night and have lots of fun with it."
That concept, of course, was Crocodile Palace. Named in homage to several of the pair's go-to San Francisco spots, the menu was—and is—largely inspired by dishes they loved enough to replicate while also offering a style of cooking not easily found in northern Michigan. The event, according to Evans, was a roaring success. "[It] was the catalyst to our understanding that the concept could be an actual space."
This, he says, is where running a kitchen with his brother comes in especially handy. For starters, Michael did much of the legwork involved in organizing the restaurant's build-out. The two also have contrasting palettes, allowing each cook to play off of the other.
"He's the first person I [ask] to taste [a dish] if I'm doubting something," and vice versa, says Evans. And while he does admit that working with a sibling naturally comes with some frustration, he credits their open communication as the key to keeping the workplace peace.
That balancing act came straight to the fore when the Conifer deal fell through last spring, which left the brothers looking to find an alternative spot for a kitchen.
"We were driving by that empty unit [left vacant by Café Habibi] one day," says Evans, "and I half-jokingly pointed out that it would be a cool spot to do Crocodile Palace."
Within an hour, Michael had contacted the landlords for numbers and building specifications. "It turned into reality quickly," Evans says. "We had a conversation, and I said, 'let's go.'"
Tradition and Innovation
Opened in late January, Crocodile Palace now occupies the Cochlin Street unit adjacent to the Super 7. The building is quite small—just a few hundred square feet, Evans estimates—including a bathroom, prep space, and order counter. Consequently, the brothers have had to adjust their design from table-service to a carry-out model (this includes online ordering options, as well as in-person and via phone), though they do plan to implement limited outdoor seating when the weather allows.
The menu, says Evans, features a selection of Chinese and Szechuan-inspired fare—cuisine from China's Sichuan Province, known for its use of garlic and chilis—and is largely based on traditional street food in order to make each dish more approachable.
"I think it became important to us that our food be [within reach] for a wide range of people," Evans says. "When people come in, they can see us cooking their order and [smell] the flavors coming off the wok. I think that's exciting."
The team has pared down their menu to a handful of elevated plates, which incorporate seasonally-rotating options in addition to a couple of staples. Of these, the Dan Dan Noodles ($15) are a fan favorite: a deliciously-tingly ramen dish featuring numbing bark spices and rich ground pork, topped with pickled vegetables and tahini. "People specialize in them [in China]" says Evans. "[They're] like chocolate chip cookies in the U.S., where everyone has a different version."
Evans, however, maintains that the unsung hero of the menu is the Beef Tendon Salad ($10). A riff on a similar dish he discovered at Shanghai Dumpling King in California, Crocodile Palace's iteration features braised and paper-thin beef tendon slices accompanied by shaved celery with sesame, cilantro, peanut, and plenty of seasoning.
"I can't think of anywhere else in Michigan that has something like that on the menu," he says. "It makes me really happy that people are responsive and willing to try something new."
Other menu standouts include the Salted Cod and Chicken Fried Rice ($12), which Evans calls a "sleeper," as it's one of few selections that isn't spicy. "It's inspired by two fried rice [dishes] in San Francisco that I absolutely loved," he says, and incorporates a Cantonese recipe with salted cod and Lap Cheong sausage, with flavor straight from the wok.
He also highlights the Boiled Pork Wontons ($12), each of which is crimped by hand. Stuffed with pork and napa cabbage, and served with black vinegar and chili oil, the wontons are surprisingly simple. "But once you top [them] with the scallions and cilantro, it becomes this whole different thing," Evans adds.
As for the future of Conifer, Evans tells Northern Express that the concept is still on the backburner, though he doesn't discount it as something he and his brother might revive down the line. For now, though, Crocodile Palace is more than enough potential to play with.
"There's a lot [we] still love about the Conifer idea, but I also love eating Szechuan food," he explains. "[Crocodile Palace] is something we're doing because it makes us happy, and it's been really nice knowing that people are enjoying [it]."
Crocodile Palace is open Wednesday-Sunday, 3-9pm. Find them at 124 Cochlin Street, Traverse City. (231) 421-3555, crocodilepalace.com
Trending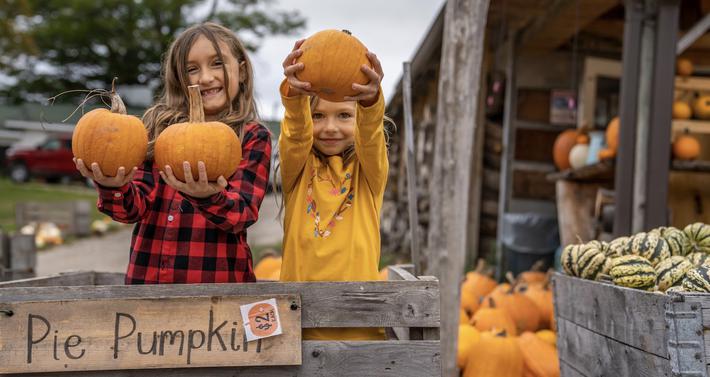 Seven Fall Festivals and Celebrations Around the North
If you ask us, it's impossible to beat the beauty of fall in northern Michigan. Vibrant-hued trees, glowing sunsets,...
Read More >>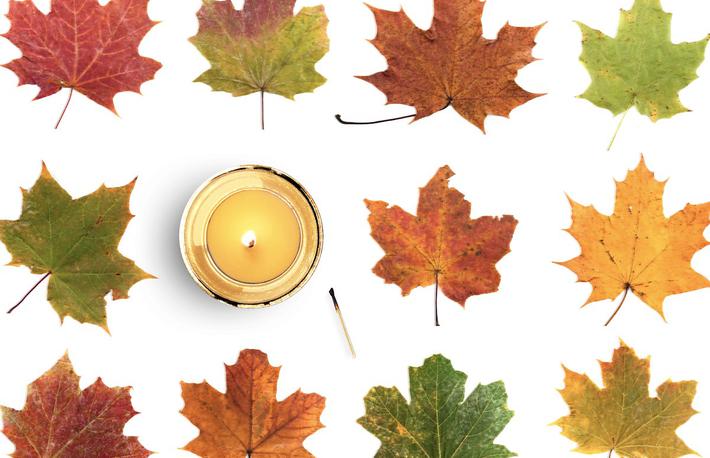 All the Scents of Fall
With the equinox behind us, it's time to go all in on autumn. Traverse City Candle Co. has done just that with their...
Read More >>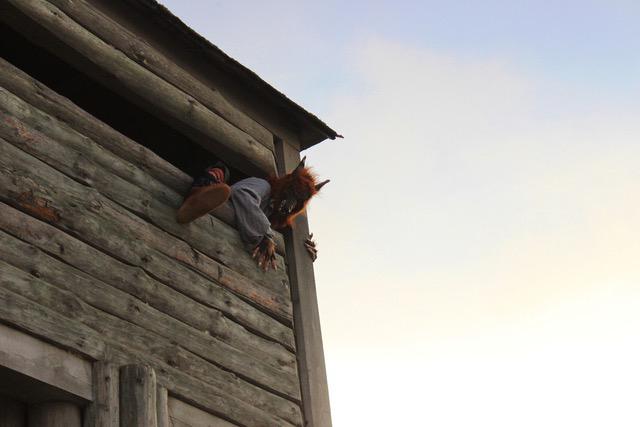 A Night at Fort Fright
This is not your typical haunted house or trail! Make your way through Fort Fright, an 18th-century fort and fur trading v...
Read More >>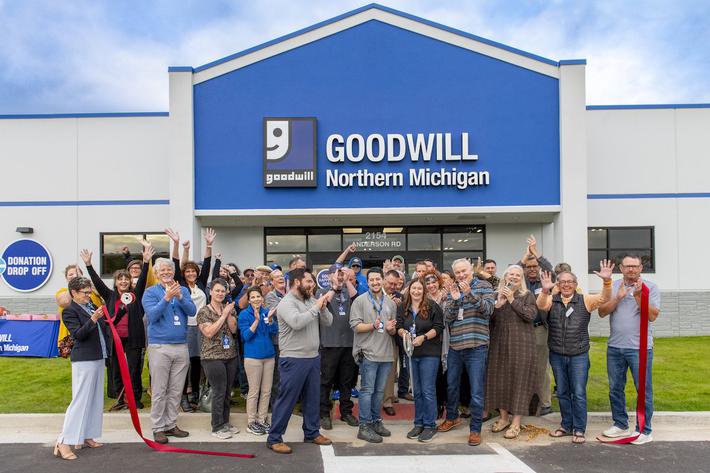 Goodwill Gets New Digs in Petoskey
This past week, Goodwill Northern Michigan opened a new Goodwill store in Petoskey at 2154 Anderson Rd., which replaces th...
Read More >>