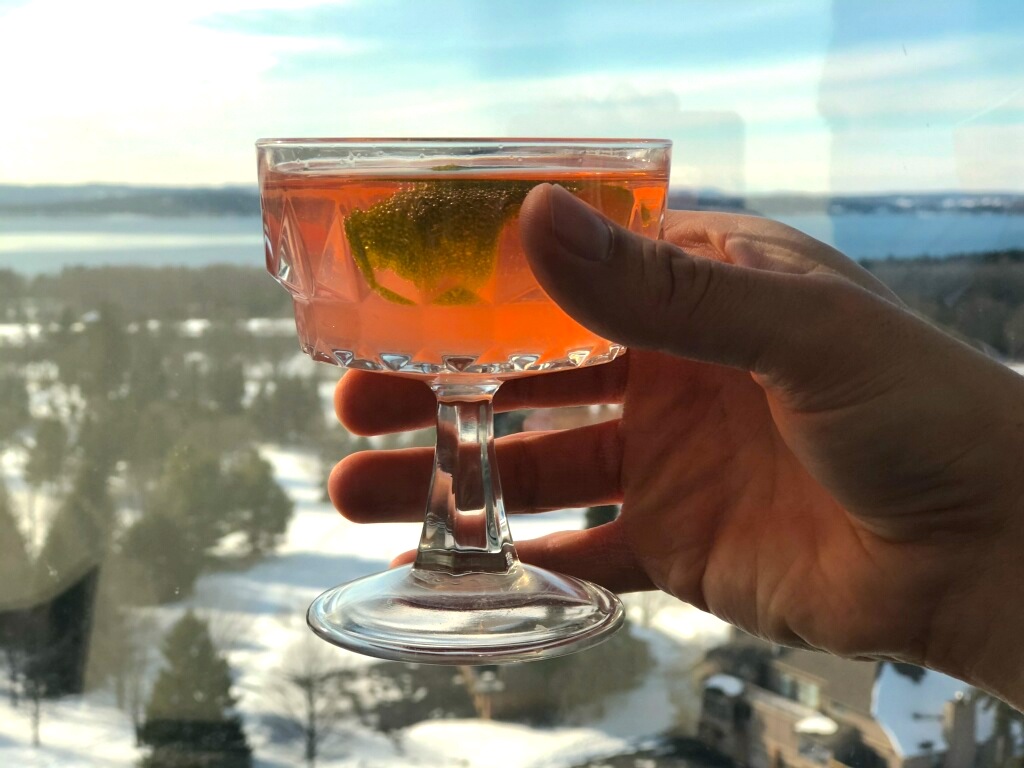 Tiny Pink Bubbles
Bottoms Up
Hey, ladies, do we have the pink drink for you: Aerie's Tiny Pink Bubbles. With a taste and body as delicious as its name and presentation is darling, this fanciful concoction masterminded by manager Alex Truck is utterly worth our obsession.

A foundation of botanical berry-pink gin gets the party started while a bracing squeeze of fresh lime juice and a lacing of champagne syrup — Mawby's Sex, a sparkling brut rose, blended with a touch of sugar and reduced in-house — dresses it up. The trio, once shaken and strained into exactly the kind of cocktail glass this class act deserves, is topped with a second round of Sex, also obviously deserved. Light, bubbly, sweet, sour, and Sex-y as it gets. $11.

Find Tiny Pink Bubbles at Aerie, located on the 16th floor of the Tower inside Grand Traverse Resort and Spa, 100 Grand Traverse Village Blvd., Williamsburg. (231) 534-6800, www.grandtraverseresort.com.
Pssst: Aerie is one of the 20 area restaurants offering three-course menus for $25 or $35 per person during Traverse City Restaurant Week, running Feb. 21–March 6. See www.downtowntc.com for details.
Trending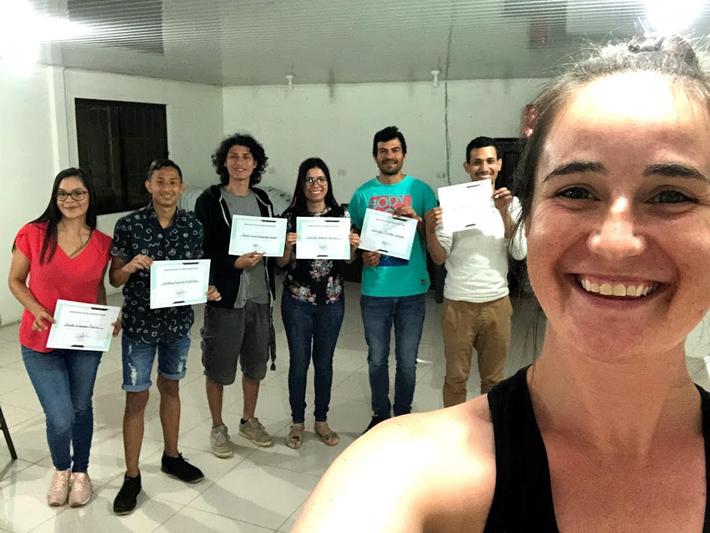 Dreaming of Foreign Lands
In this time of a shut-down world with borders closed and travel brought to a halt, Kama Ross has been thinking a lot abou...
Read More >>
The Power of Our Example
Every new president faces a daunting array of problems, but 2021 will go down in the history books: Our country is under s...
Read More >>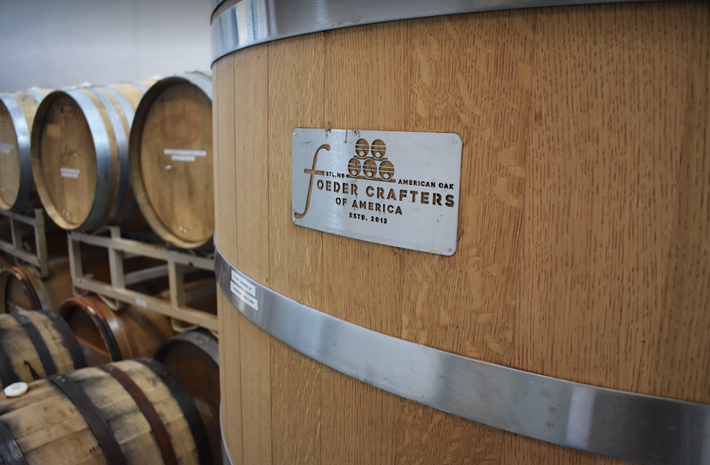 Getting Wild with the Foeder
Drinkers with a discerning eye may have noticed a couple interesting-looking wooden containers in the back of Traverse Cit...
Read More >>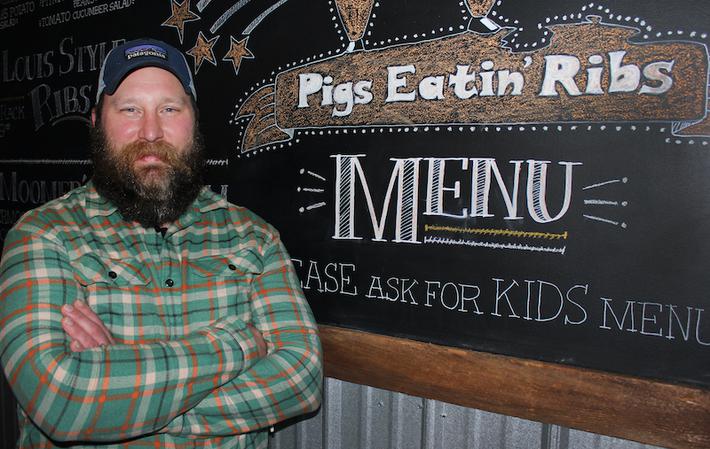 Charlevoix's Pigs Eatin' Ribs
By 2008, Charlevoix Chef Adam Kline had seen and tasted enough. The Northern Michigan food scene had stagnated, he said, i...
Read More >>
↑