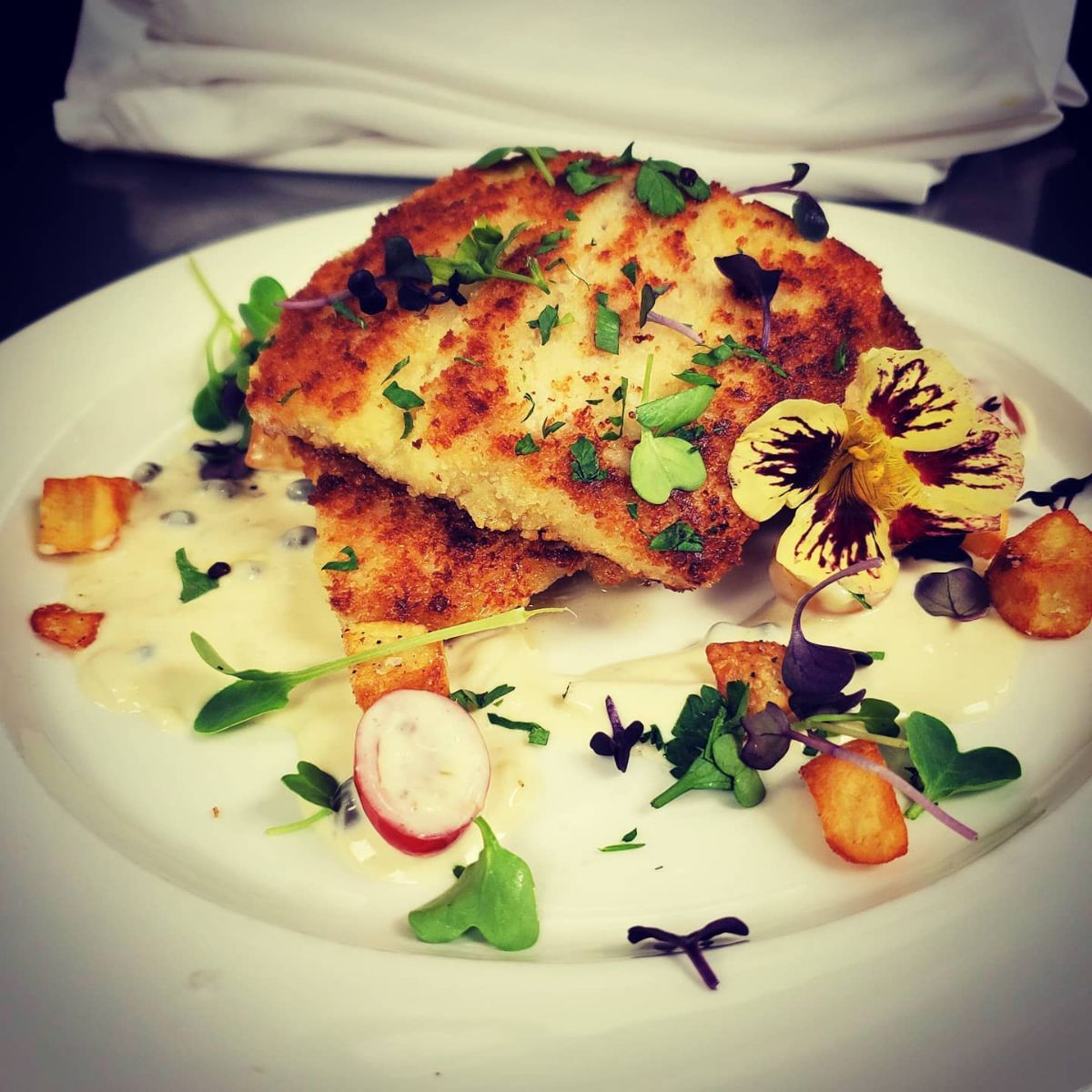 Walloon Lake Inn's John Cross Whitefish
Tastemaker
Used to be when the wife suggested takeout, you hefted your keister up to the local pizza shop, Chinese eatery, or burger joint and got you and your lady a few Styrofoam containers of delicious chow to eat in saggy sweatpants on the couch. Thanks then to the single silver lining of COVID-19, which has so blurred the line between fine and casual dining that we can now order four-star white-tablecloth cuisine on the phone.
One to-die-for case in point: The Walloon Lake Inn's latest take-out menu, which offers among its entrees (and starters, salads, and desserts!) their region-renowned John Cross whitefish ($34, shown here), sourced from Charlevoix's fishmonger of the same name and enveloped in a savory panko-parm crust and served with zucchini, summer squash, crispy potatoes, lemon beurre blanc, tomatoes, and capers. Prefer your protein red? May we suggest their braised Wagyu tips in beef sauce, served alongside roasted baby carrots and fennel with a house-made hazelnut spaetzle ($39)?

Light the candles and yank on some Dockers, Bill; it's time to order a foreign flick and show your gal how special a night in with her man can be. See the full takeout menu at www.walloonlakeinn.com. Curbside pickup 5pm–8pm Wednesdays through Sundays. (231) 535-2999
Trending
Talking Truth
Truth is, we are all freedom-loving people here in America. Truth is, we are all fiercely independent at heart. And truth ...
Read More >>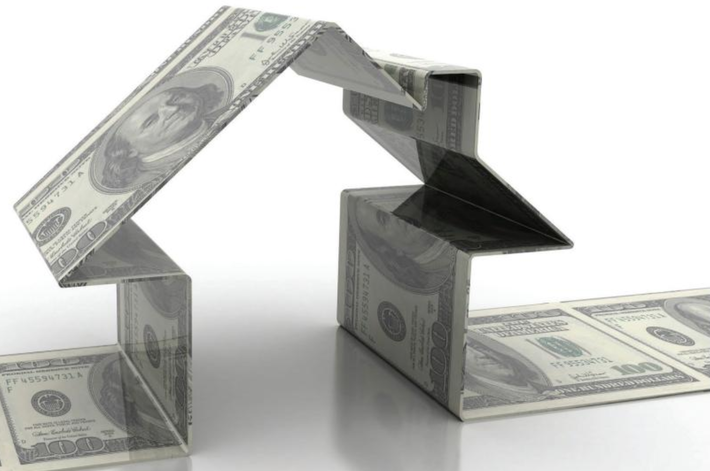 The North's Workforce Housing Crisis Just Got Worse
Is the ideal of "affordable housing" even possible to achieve in northern Michigan? It's a question tha...
Read More >>
Loyalty to a Lie
Some Republicans have fallen down and they can't, or won't, get up. This isn't the party of Lincoln, and it's not l...
Read More >>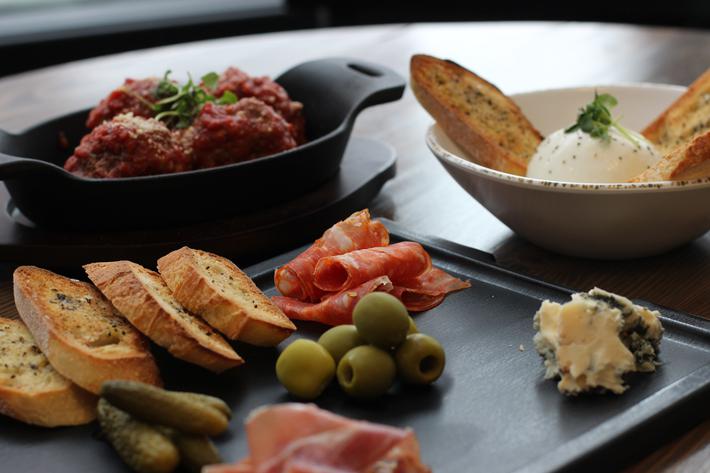 Vita Bella Italian Kitchen and Market
Maybe Ed Carella didn't have a choice. After all, he'd basically been raised in a pizzeria. His parents, Tina ...
Read More >>
↑