Folk Music Meets the iPod Generation
May 4, 2014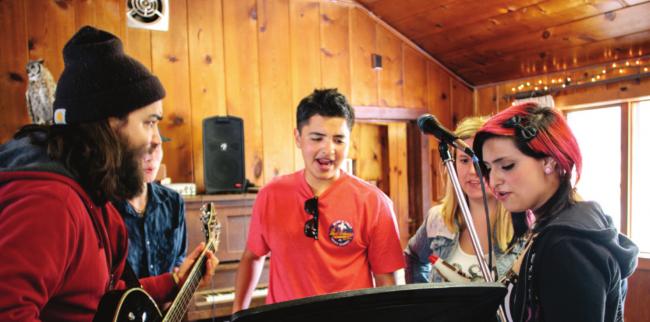 In 1938, musical archivist Alan Lomax traveled throughout Michigan, recording more than 900 songs on his Presto audio recorder for the Library of Congress.
From the blues of Detroit to maritime tunes, lumberjack chants to love ballads, Lomax captured the state's musical traditions on his machine, which recorded audio directly to vinyl. Today, two local organizations are exposing these 75-year-old recordings to a whole new – but digitally obsessed – generation.
RETRO RECORDINGS
Tapping into the Lomax collection, this spring middle and high school students from seven area schools used the recordings to create a performance called "The Quest – A Celebration of Community."
The show, scheduled for May 9 at the City Opera House in Traverse City, has taken the group months to write and rehearse, organizers say.
The students are part of SEEDS's After School program and collaborated with the Earthwork Music Collective and Blackbird Arts, said Earthwork's founder, Seth Bernard.
"The Lomax recordings are such a superdiverse and vast collection," Bernard said.
"And there are so many gems and treasures within it."
But how best to translate old tunes to youthful musicians, who are most often glued to their iPods?
Give them "creative empowerment," as Bernard calls it.
Creative empowerment is where the SEEDS program steps in. A local nonprofit that works at solving global issues at a local level, SEEDS challenged the kids to tap into their communities' histories through Lomax's recordings, and then create their own interpretations and original music with the help of Earthworks.
LOCAL JOURNEYS

Bernard, who is directing "The Quest," said that the production uses a range of artistic mediums for its "celebration of local culture – past, present, and future."
"We're talking stories, slideshows, puppets, set designs, and all kinds of songs," he said. "[It will] take the audience on a unique journey through Michigan."
The kids, who come from Kalkaska, Forest Area, Frankfort, Benzie Central, Brethren, Manistee, and Suttons Bay schools, have been working for months on the show, taking inspiration from the old songs and writing new verses, or new songs entirely.
"Old songs are merging with hip-hop beats, rock and roll, choreographed dance moves, and infectious sing-a-long choruses," Bernard said.
One of the kids' songs, inspired by a Detroit-area Lomax blues recording, is called "Engineering," a song about the men who traveled north to take jobs building cars. Another is a revamp of Lester Wells' 1938 recording of "When I First Came to Traverse Town"; the new version mentions the people and places of Traverse City today. "Little Sleepy Bear" uses pop music to tell the legend of Sleeping Bear.
"This project will help the students connect to their history using their own words through songs and art," said Bill Watson, SEEDS's after school program director. "They have had this time to learn about the history of the places they live and celebrate it."
FOLKSONG FINALE

Bernard said the idea for "The Quest" was meant as a way for kids to give back to their communities.
"The idea for "˜The Quest' all came together as an awesome way for these kids to give a gift to their community in the form of this inspiring, culturally rich performance," he said. "The more understanding and appreciation we have of the past, the more fully engaged we can be as citizens in our communities today."
The project also deepens Earthworks Music's work with SEEDS, as well as their collaborations with the American Folklife Center, the Library of Congress (which contacted Bernard about helping raise awareness of the Lomax recordings) and Blackbird Arts, which is creating the art design and puppets for the show, which is slated to be at the City Opera House in Traverse City.
The successful collaboration between all of the organizations speaks to their respective commitment to local causes, Bernard and Watson said.
"SEEDS has done so much incredibly good work in this region," he said. "They truly make dreams turn into realities that benefit so many, so well."
Watson agreed. "And we are so fortunate in this community to have such wonderful music and musicians, many of them from the Earthwork Music Collective," he said. "It really is a vibrant music scene here, and I feel that the music recorded by Alan Lomax shaped many of the musicians that are performing in our community."
"The Quest: A Celebration of Community" will take place on May 9 at 7:30pm at the City Opera House in Traverse City. Tickets are $10 for adults; $5 students. For more information, visit the official website at http://keepupthequest.com or the City Opera House site at cityoperahouse.org.
Trending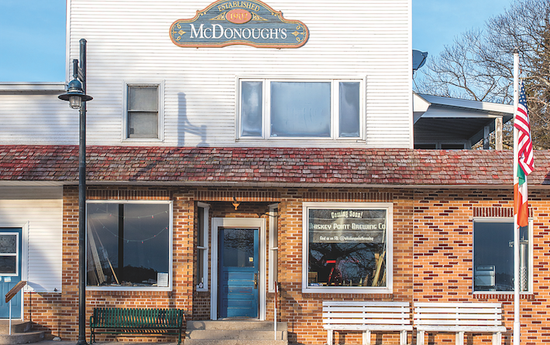 Welcome to Michigan's Most Remote Brewery
After years of planning and honing his beer-making skills, this spring, Patrick McGinnity plans to open Beaver Island's first microbrewery. Opening a craft brewery is challenging. Opening one on a remote island in Lake Michigan that's either a 15-minute plane ride or a two-and-a-half-hour ferry ride from ...
Read More >>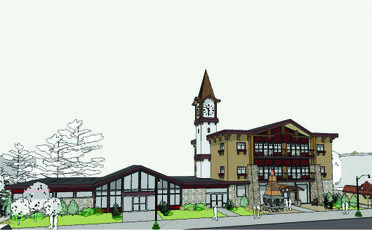 Gaylord: A boomtown Up North
Gaylord native Gary Scott had moved to Indiana, where he and some partners started a business to invest in distressed properties. He was talking to a banker in Detroit about real estate in Bloomington when he asked what kind of deals might be available in northern Michigan. ...
Read More >>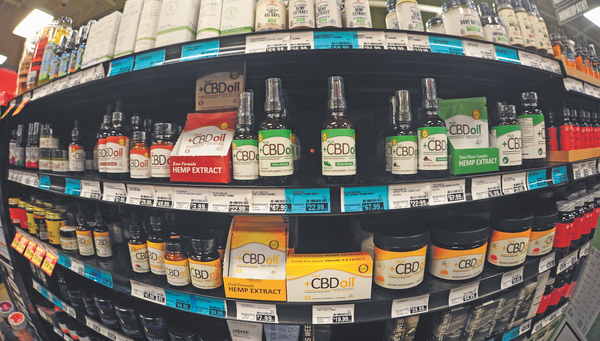 CBD Laws: Dazed and Confused
The sign outside of Family Video in Kalkaska lets drivers know the store has more than just movies. The sign reads: "CBD PRODUCTS NOW AVAILABLE HERE! CHECK IT OUT." CBD is short for cannabidiol, a kind of chemical compound that occurs naturally in hemp and marijuana plants, but does ...
Read More >>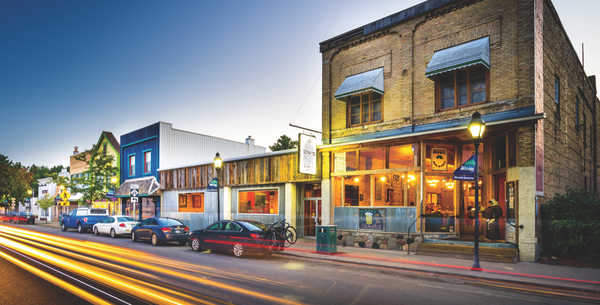 Small Up North Towns on the Rise
Spotlight on Bellaire (pictured)Seems Traverse City isn't the only place in the region making those "Best of" lists. The Antrim County hamlet of Bellaire was recently named to the list of Best Lakeside Towns in the U.S. by Country Living Magazine, alongside the likes of Vergennes, Vermont, Greenville, ...
Read More >>
↑