Martin's Musical Mixtape
From his early, gritty journeys to his later, more accomplished drives down the open road, singer-songwriter Martin Sexton's own trip through the music scene has been a steady trek that gives new meaning to the word "grassroots."

Sexton bounced through a series of garage bands in his youth, eventually ditching the rock n' roll scene in Syracuse, NY, to try his fortune in Boston's coffeehouse scene, rife with folksingers competing for a limited number of performance spots. Sexton stood out fast for his soulful brand of folk and his ability to push his vocal range to the limit. Before long, he'd released his own album (In the Journey) as a cassette and sold 15,000 copies of it direct to fans via his live shows and touring. By 1994, he'd won the National Academy of Songwriters' Artist of the Year Award and begun sharing stages with the likes of John Hiatt, Art Garfunkel and Jackson Browne; his songs were subsequently featured on TV shows like Parenthood and Scrubs.

MIX IT UP
These days, it's still about being onstage for Sexton, but it's also about sitting at the kitchen table – Kitchen Table Records, that is – his own label imprint that he's utilized to release his albums from 2001 to today. His latest set is Mixtape of the Open Road, a collection of new songs that Sexton explained is exactly what it sounds like.
"It's like that mixtape you made for a friend after graduation or a breakup or a road trip," he said. "It's a collection of songs from many different schools of music that I wrote all over North America over the years."
With tracks like "Pine Away," the grooving "Give It Up," and the breezy, insouciant "Doin' Something Right," Mixtape supports its own theme by being a virtual potpourri of tunes that moves through different genre influences in a way that will undeniably remind you of any mix – cassette, CD or streaming – you've ever put together.

ROAD ROMANCE
Sexton, as a matter of fact, said he was influenced in making this album by one mixtape in particular. "The love of my life, who became my wife, made a mixtape for me in a turbulent time while we were dating," he explained. "The outcome of this relationship was uncertain and my heart was heavy, and the collection of songs she prepared for me eased my worried mind."
That's not to say the open road itself wasn't an influence. Sexton called the road a "welcome presence" in his career. "And also a necessity, as like any touring recording artist, the open road is a large part of my bread and butter," he explained.
He's been maximizing America's highways on his current tour and is seeing a remarkable amount of camaraderie and people finding common ground. "I'm amazed by the unity that music is bringing in these shows," he said. "It's inspiring. I'm on a mission to bring harmony where there is discord, and folks from all walks of life are singing together at my shows all around America."
The scenery is a bonus. "As I answer these questions, I'm traveling through some of the most stunning mountain passes in the Rockies!" he added.
COOL COMPILATION
Given all this, we're going to guess that Sexton is probably a master of the mixtape, but what would he include if he were to compile a mixtape for himself of tracks outside his own repertoire? At least one answer is found in his tourmates, who happen to comprise a favorite legendary band.
"The mixtape would begin with Traverse City's own The Accidentals and their tune 'Epitaphs,"" Sexton said, "and it would end with something like Led Zeppelin. I had a wonderful time with Sav, Katie and Michael on the western U.S. dates and look forward to having them on the show at the Opera House."

Martin Sexton with special guests The Accidentals will be in concert at the City Opera House in Traverse City 7:30pm Tuesday, Feb. 21. For tickets and more information, visit cityoperahouse.org.
Trending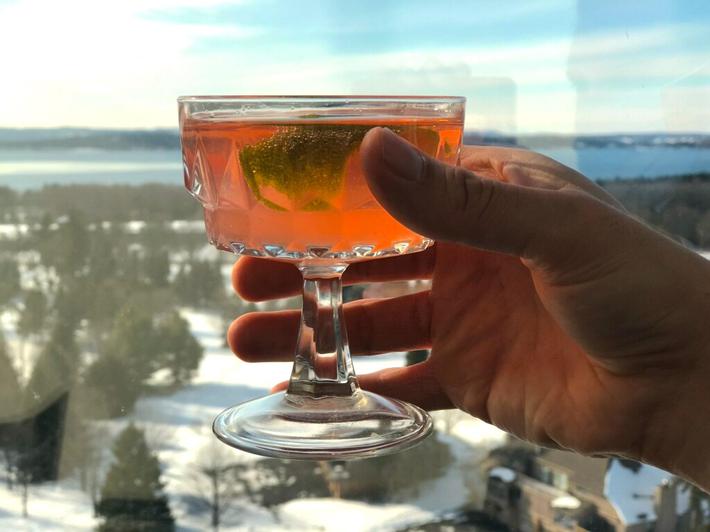 Tiny Pink Bubbles
Hey, ladies, do we have the pink drink for you: Aerie's Tiny Pink Bubbles. With a taste and body as delicious as its...
Read More >>
The Power of Our Example
Every new president faces a daunting array of problems, but 2021 will go down in the history books: Our country is under s...
Read More >>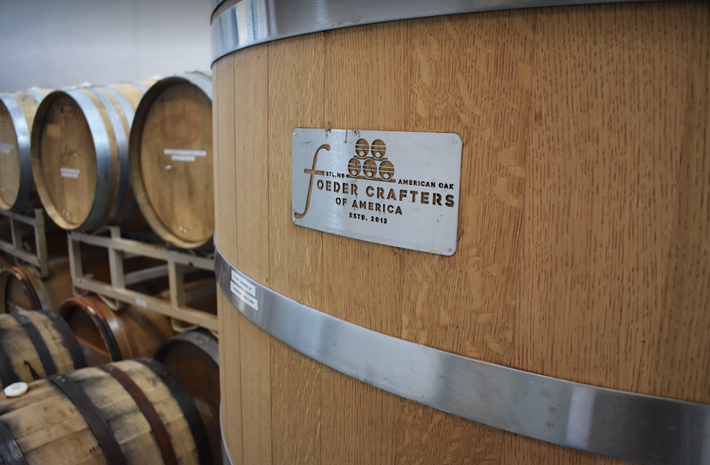 Getting Wild with the Foeder
Drinkers with a discerning eye may have noticed a couple interesting-looking wooden containers in the back of Traverse Cit...
Read More >>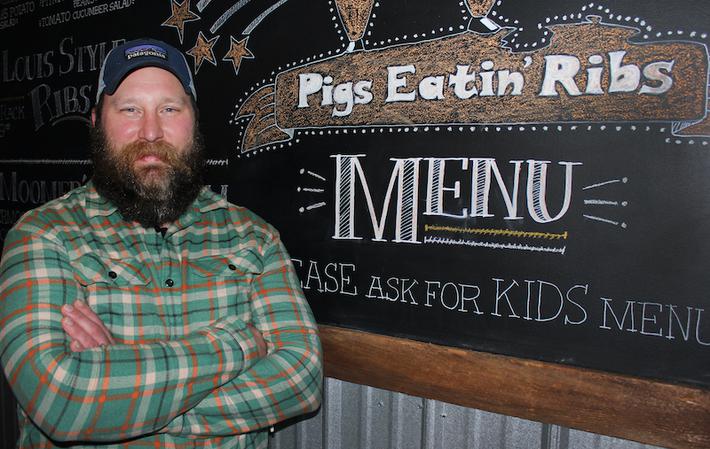 Charlevoix's Pigs Eatin' Ribs
By 2008, Charlevoix Chef Adam Kline had seen and tasted enough. The Northern Michigan food scene had stagnated, he said, i...
Read More >>
↑