Michigan Women Who Rock
Oct. 30, 2015
While the majority of Michigan's well-known musical success stories are men (think Stevie Wonder, Jack White, Iggy Pop, Red Hot Chili Peppers' Anthony Kiedis, Kid Rock, Eminem, techno producer Carl Craig, most of Motown), the ladies are slowly but surely catching up. Detroit's rock and soul scenes and northern Michigan's folk scene continue to generate accomplished female performers who are crafting music from R&B to pop, nu-folk to alt-rock. Here's a look at a few who have already broken out and made a name for themselves. These women rock!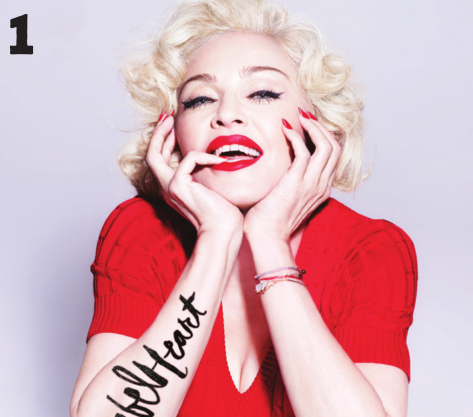 1. Madonna

No feature on Michigan women in music could start with anyone other than Madonna Louise Ciccone, who redefined the boundaries for female pop musicians back in the '80s and continues to defiantly break ground today. Where do we start with Maddie, the original "Material Girl?" Well, how about the fact that she's sold more than 300 million records worldwide and has been dubbed the fourth best-selling musician of all time, only behind The Beatles, Elvis Presley and Michael Jackson? Add a dozen full-length albums, appearances in nearly two dozen movies, the completion of 10 major concert tours and her fashion and fitness lines, and that almost rounds it all up — but she's not done yet. She's now on album No. 13, 2015's Rebel Heart, which she's currently promoting on a concert tour that will keep her on major stages until March of next year. We'd say that's pretty impressive, whether you're just a girl from Bay City, Mich., or from anywhere else, for that matter.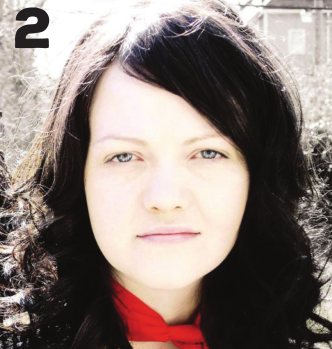 2. Meg White

She may have left the spotlight when her garage-rock band The White Stripes dissolved in 2011, and her Detroit cohort Jack White may have moved on to other musical ventures in Nashville, but White's ice-cool girl-drummer image will always endure, especially within the indie-rock community, for distinctive beats like the tribal rhythm she put behind White Stripes' hits like "Seven Nation Army." She may have kept a lower public profile than her fellow Stripe, and she mostly let her drumming do the talking, but she also inspired a wealth of copycat artists who adopted her distinctively simple black, white and red look, and her musical success rallied a legion of girls to pick up drumsticks of their own.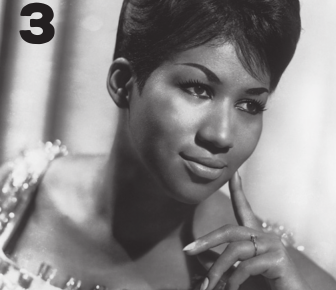 3. & 4. Aretha and Diana

We're talking Franklin and Ross, of course: Motown legends who both hail from The Motor City, each leaving their indelible marks on music. Franklin, aka the Queen of Soul, is best known for now classic late '60s tracks like "Respect" and "Think," as well as '80s soul hits like "Freeway of Love," a remake of "Jumpin' Jack Flash" and duets with Whitney Houston and George Michael. Meanwhile, Ross first triumphed with The Supremes in the '60s ("Stop! In the Name of Love") and later broke out on her own to massive success with songs like "Ain't No Mountain High Enough," early '80s disco track "Upside Down" and her "Endless Love" duet with Lionel Richie. Franklin still lives in Michigan (Bloomfield Hills) while Ross has moved to Los Angeles; both are still active musically today. Franklin completed a big multi-city tour last year, including a show at New York's Radio City Music Hall, and Ross is starting a Las Vegas residency show at The Venetian in November.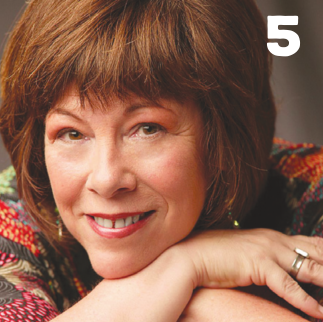 5. Claudia Schmidt

From Michigan's folk music scene, there is perhaps no bigger female export than Schmidt, a well-known frequent performer on the famed "A Prairie Home Companion" radio program with Garrison Keillor. Schmidt sings and plays both guitar and Appalachian dulcimer and has recorded for both Rounder and Red House Records since the late '70s. She's no slacker in the performance or recordings departments, having spent four decades as a professional touring musician and recording 19 albums in the genres of folk/acoustic, jazz and even spoken word. Originally from New Baltimore, Mich., Schmidt is now solidly planted in Traverse City, where she's a local must-see performer.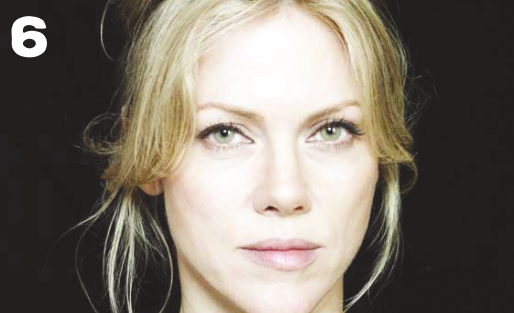 6. Britta Phillips

Singer Phillips, born in Boyne City to a musical family (her father Peter Phillips was a musician, jingle composer and former music instructor to Paul Simon), is known for a number of rock industry accomplishments. She was a member of the indie-pop band Luna and later one half of the indie-rock duo Dean and Britta, with her husband, fellow singer-guitarist Dean Wareham. From 1985–1988, Phillips was also the singing voice of the lead character in the cult animated series Jem, which is getting a revival this winter via a brand new movie called Jem and the Holograms. Keep an eye out for Phillips, who will be making a cameo appearance.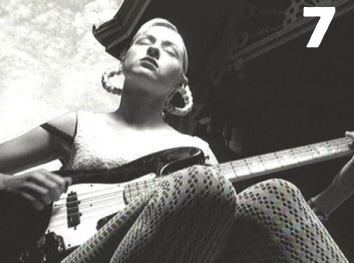 7. D'arcy Wretzky

Born in South Haven, Mich., Wretzky was encouraged to pursue music by her mother, a lounge singer, and she did just that, playing violin and oboe and singing in choir throughout school. Yet, she had to move to Chicago before she'd hook up with the band that would propel her to massive worldwide stages: The Smashing Pumpkins, for whom she played bass until 1999, when she left the band to ostensibly become an actress. Wretzky's had her share of problems since then and is completely out of the music scene, reportedly living on a farm somewhere in Michigan, but the legacy she left behind as a distinctive female band member is similar to Meg White's in that she also encouraged girls to pick up an instrument and become part of a rock band.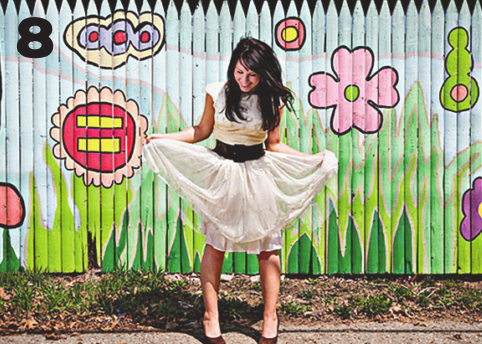 8. Jetty Rae

Newer on the scene, but aiming at a similarly big slate of accomplishments, is singer-songwriter Jetty Rae — Oregon-born, Californiaraised and now settled in Charlevoix, where she attended high school and then decided to stay. Locals have probably seen Rae around the state at regular venues, as well as at places like the Ann Arbor Summer Festival, but her climb continued from there, with appearances at the CMJ Fest, Big Ticket and, most notably, at the acclaimed Lilith Fair, Sarah McLachlan's festival tribute to female musicians. Rae was highlighted on MTV's Needle in a Haystack series about emerging musicians and can also be heard singing on a series of TV commercials for the sweetener Truvia. She's currently promoting a new solo single, "Forever and Always," as well as a collaborative album Pen Pals: Gold with fellow singer Heath McNease.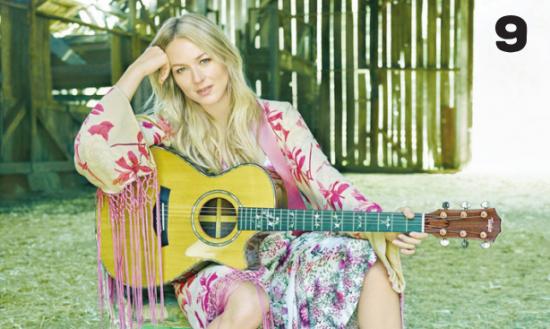 9. Jewel

Speaking of Lilith Fair alumnae, Jewel is considered one of Michigan's daughters by default. She wasn't born here — much of her youth was spent in Alaska — but she made a big impact on the Interlochen Arts Academy as one of the alumni who have really broken big. She learned how to play guitar there, while majoring in voice, and spun her Interlochen tenure into a longtime career as one of the best-known pop-folk artists of the '90s. You'll surely recognize songs like "Who Will Save Your Soul" and "Foolish Games." Today, she's promoting her latest album, Picking Up the Pieces, and has also spent time as a mentor on TV singing shows The Voice and The Sing-Off.
Trending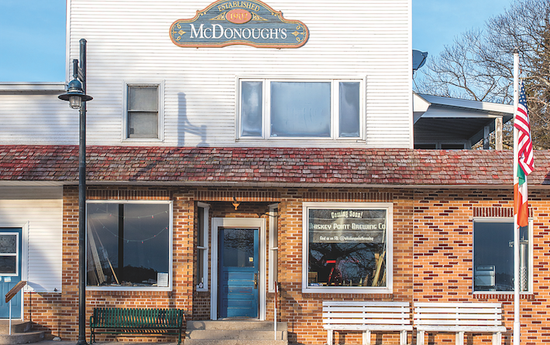 Welcome to Michigan's Most Remote Brewery
After years of planning and honing his beer-making skills, this spring, Patrick McGinnity plans to open Beaver Island&rsqu...
Read More >>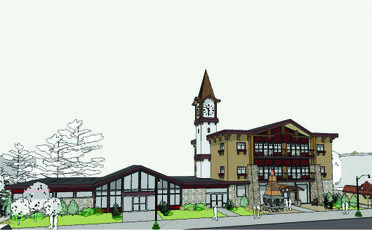 Gaylord: A boomtown Up North
Gaylord native Gary Scott had moved to Indiana, where he and some partners started a business to invest in distressed prop...
Read More >>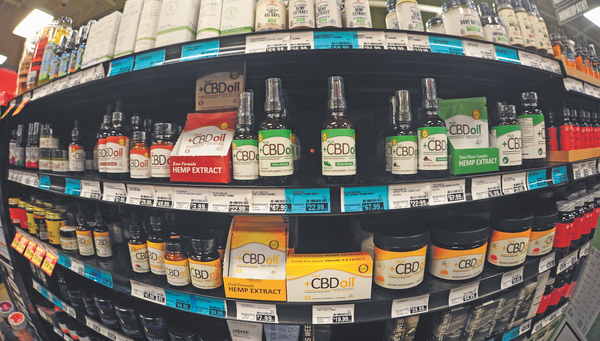 CBD Laws: Dazed and Confused
The sign outside of Family Video in Kalkaska lets drivers know the store has more than just movies. The sign reads: &...
Read More >>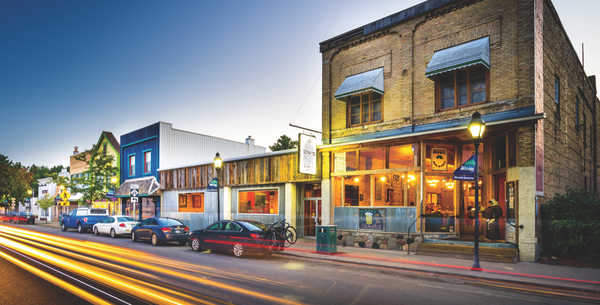 Small Up North Towns on the Rise
Spotlight on Bellaire (pictured)Seems Traverse City isn't the only place in the region making those "Best...
Read More >>
↑