Your Super Summer Checklist
12 weeks to a younger you
Know what you'll do this summer? Make it the best one ever, obviously. The way we see it, with Mother Nature's cooperation, you've got about 12 divine weeks of warm weather ahead of you in one of the prettiest places on earth. Don't squander a single weekend ahead doing anything your 10-year-old self wouldn't do. (Looking at you, guy glued to the lawn chair in his garage from June to September.)

If you've lost touch with the fire inside that freckle-faced, scrape-kneed, up-for-anything little runt, relax. We've assembled a baker's dozen of ideas to help you plan a summer Up North that's as sweet and wild as the best you can remember. (Assuming you actually can remember, of course.)
Sleep in the Trees (pictured)
If you've ever spent a night in your childhood treehouse — or wanted to — this is your summer. The GO•REC Greilick Outdoor Recreation & Education Center, just outside Traverse City, is now booking $50+ overnight stays in two-person Tensile tents suspended between trees in its lush and lovely Acadia loop. Spend a leisurely weekend finding your zen as you listen to the leaves or tack on some hiking, biking, kayaking, or rock climbing — dozens of programs and activities are available at this 500-acre wooded lakeside retreat. Exploregorec.org
Embrace Transparency
Maybe you want to see fish and sunken treasures. Maybe you want them to see you. Whatever your fancy, you can make it happen aboard a see-through kayak from the new Clear Water Kayaks. Based in Traverse City but offering tours in Grand Traverse Bay, Elk Rapids, and on Torch Lake, too, the young company has excursions designed for all ages and skill levels and those 21+ only (see the $140+ Food, Booze & Cruise), and even a twilight tour where you — OK, your kayak — is festooned with LED lights and UV Lights so you can be "the light of the party." See what's possible at clearwaterkayakstc.com.
Get Your Motor Runnin'
Turns out, Merritt Speedway, which proclaims itself "Michigan's premier dirt track" is actually a ¼-mile semi-baked clay oval surface track of the finest kind. It also hosts the most fun on four wheels every Saturday night. That's when the races — late models, modified, pro trucks, and/or street stocks — hit the gas … and crash and crunch, with plenty of hooting and hollering from the crowd, in what seems like the middle of nowhere but is actually just a giant swath of farm field just east of sweet lil' Lake City. Coolers, kids, and camping are welcome at these intentionally family friendly evenings; alcohol is not. Gates open at 4pm, time trials start at 6pm, the races launch at 7pm. www.merrittspeedwaymi.com
Zip It
Not just a neighborhood ski hill anymore, Traverse City's Mt. Holiday is a hub for year-round hiking, biking, and most recently, zip-lining. Any thrill-seeker weighing 60–360 pounds can hook in and zip among the treetops at 25 to 30mph. Seven stations and eight lines equals about 1.5 hours of high-flying fun for $45, but if you want to extend the excitement, reserve your spot in a zipline tour before dinner or after Sunday brunch at the mountaintop's T-bar Lounge, where you'll find a market menu as inspiring as the views. (Got a family reunion on the summer agenda? Ask about the accelerated $350-per-hour Hike 'n' Zip Adventure.) (231) 938-2500, mt-holiday.com
Cruise the World's Prettiest Golf Courses
Longing to witness a place Golf Advisor named one of the "Most Beautiful Courses in the World" … without swinging a golf club a single time? Non-golfers, Bay Harbor Golf Club has the shank-averse tour for you. The new Cliffview Cart Cruise lets you cruise along a sublimely scenic route across The Links and The Quarry courses, with a little time set aside for six stops within one hour. You'll soak in the views, capture photos, sap up some insider history, and get to drive your own cart (as part of a guided caravan). The cost is $49 per person and includes a beverage of your choice to be enjoyed during the Cruise or post-tour at the on-site The Links Grill, where the patio overlooking Lake Michigan's Little Traverse Bay lets the big views linger on and on. A limited number of tickets are available for each tour; head to www.bayharborgolf.com to get yours.
Shred the Sweetwater
Late summer is one of the best times to surf the Great Lakes. Translation: Mid-summer might be the best time to learn how. Slowly but surely, Frankfort's Lake Michigan surf pioneers Sleeping Bear Surf & Kayak are easing back into their summer surfing lessons and camps with "a much more intimate, in-depth experience and teaching environment" than ever before. (Thanks, COVID!) Make this the summer you get up on that board, and you just might be hanging the full ten when the big water's big rollers start rolling in this September. Stay on top at www.sbsurfandkayak.com
Drive in to a Double Feature
There are fewer than 320 drive-in movie theaters in the United States. Only eight remain in Michigan. We have one. What more do you need to know? (OK, if you insist, every night at this vintage gem brings a modern-day double feature, and there's also an on-site concession stand (serving, among many treats, popcorn popped in its original 1953 popper and topped with real butter), a vintage-style mini-golf course, a playground, volleyball court, hula hoops, and the coolest throwback movie hotline of all time: (231) 325-3413. Or www.cherrybowldrivein.com if you're too young and cranky to appreciate.
Ask Alexa Something that Matters
Amazon Alexa can tell you the custard flavor of the day at your local Culver's. Every. Single. Day. Enable the skill (and your fresh frozen custard addiction) via www.culvers.com.
Beach, Bike, Beach, Repeat
Want to slow down summer? Start a day with a swim at Petoskey State Park, hop on your trusty two-wheel bike (non-motorized) and ride 7 swell miles to Harbor Springs for a second dip in Little Traverse Bay at downtown Harbor Springs' Zoll Street Beach. Too far? Pedal Charlevoix's 3-mile Lake to Lake Trail, connecting Lake Charlevoix to Lake Michigan, instead. Feeling more or less ambitious? Check out www.trailscouncil.org for a look at more than a dozen other Up North bike paths primed for the kind of low-speed amble that makes summer feel like it should: endless.
Try Low-Commitment Camping
Attention urban transplants: You can't call yourself a Northerner until you spend at least one night camping in our great outdoors. But before you invest a year's worth of cab fare to buy a bunch of camping gear for your first (and possibly only) excursion, try some on for size first. Arrive Outdoors will rent and deliver to you a full primo camping set — Marmot tent and rainfly, Therm-a-Rest sleeping pad, Black Diamond headlamp, Jet Boil stove, Yeti cooler, folding chair, sleeping bag and more! — so you can enjoy all the creature comforts devoted campers do. Prices for the set are less than $200 per day for a family of four ($93 per day for a single person) and shipping is free. Minimalist? Just $39 a day will get you the tent, sleeping bag, and pad. Maximalist? You can also add on extras like binoculars, backpacks, trekking poles, baby carriers, hammocks, clothing and boots, and much much more. Check out arriveoutdoors.com
Pick a Peck
You can pick your friends, you can pick your nose, but what you really need pick is your own fresh fruit. Northern Michigan farms and orchards are about to be bursting with the sweet stuff, starting with strawberries in June and running right on through with cherries, raspberries, peaches, apricots, nectarines, and peaches until apple season starts in September. Where to find what, when? Check out Taste the Local Difference's list of U-pick places in its newly published 2021 Local Food Guide (available for online viewing and ordering at www.localdifference.org) or click on through www.pickyourown.org/MInorthwest.htm for easy links to a farm or orchard near you.
Ride 'Em Cowboy!
Neigh, horse-drawn rides are not only for winter — or Mackinac Island. At Fantail Farm in Benzie County, a few members of its impressive herd head out into the wooded trails adjoining their pasture each summer, hauling a wagon full of folks eager to catch a glimpse of their neighboring cows, flitting birds and butterflies, and other furrier wildlife. The wagon rides, each about an hour long, are open for groups of up to 12 people. Rates run from $75 for 1 to 6 people to $150 for groups of 12. Kids under age three ride free. Custom rides are available, too. See www.fantailfarmllc.com for scheduling and contact information.
Don't Get Burned
All adults belong in one of two summer camps: Those who still think every summer night is a good night for fireworks, and those who don't. Before you light a single fuse — or light up your local 911 lines — know the rules. No. 1: The state says fireworks are allowed between 11am and 11:45pm June 29 to July 4 and, if it falls on a Friday or Saturday only, July 5. (The hours are the same for the Saturday and Sunday before Labor Day and Memorial Day.) No. 2: Only your local township or city ordinance can allow fireworks outside those windows. Hint: Check yours before your neighbor does.
Trending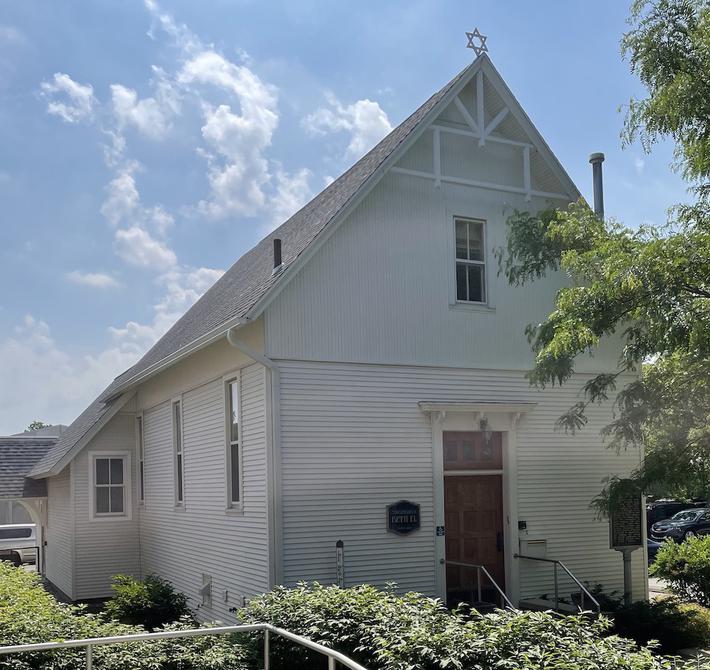 Traverse City's Jewish Community Holds a Sacred Gem
It might be small in numbers, but Traverse City's Jewish congregation is rich in history. One needs to look no furth...
Read More >>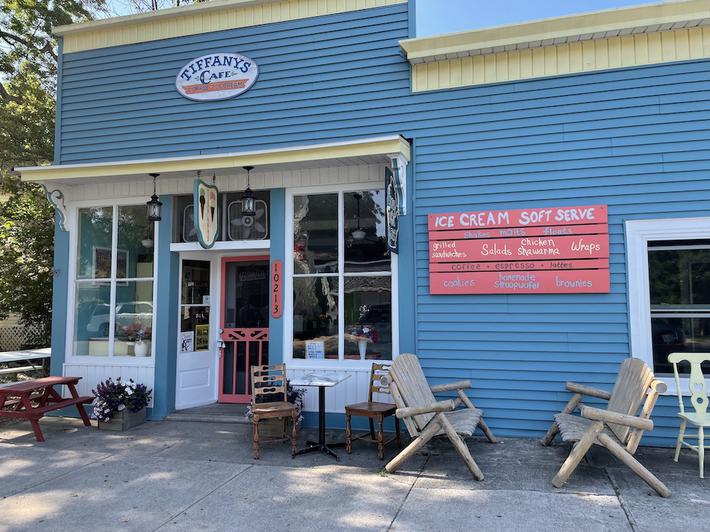 Tiffany's Ice Cream & Little Finger Sandwiches Café
Tina and Mark Dunphey know better than to mess with a good thing. "This has been Tiffany's for over 40 years...
Read More >>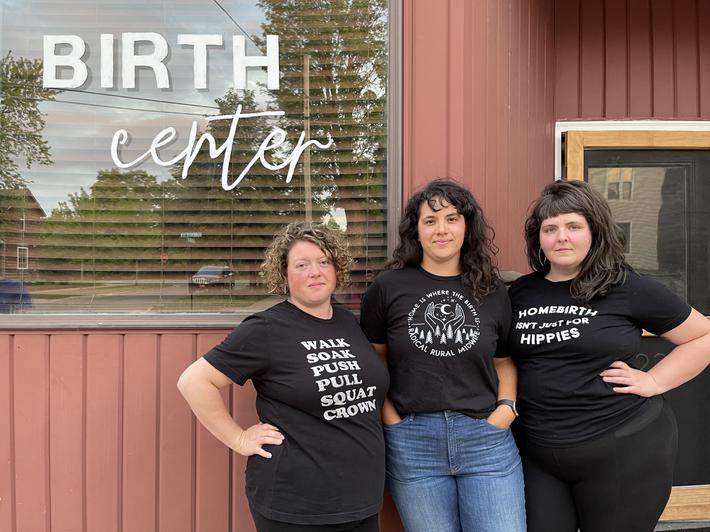 Labor of Love
It takes a lot of confidence to launch a new service-oriented business during a pandemic when the national mantra urges fo...
Read More >>
Shoring Up the Public Trust, Not Seawalls, During High Waters on the Great Lakes
"And it never failed that during the dry years, the people forgot about the rich years, and when the wet years retur...
Read More >>
↑